California State Parks Junior Lifeguard Program
UPDATE (March 22, 2021):
Thank you for your patience, trust and continued support during the COVID-19 pandemic.
With the Regional Stay at Home Order lifted for all regions in the state, California State Parks is looking forward to welcoming participants back to its Junior Lifeguard programs this season. The department is currently evaluating how it can safely offer these programs in accordance with state and local health guidelines. Please check back soon for more information.
For the latest information and updates, please visit State Parks' COVID-19 Resource Center page online at
www.parks.ca.gov/FlattenTheCurve.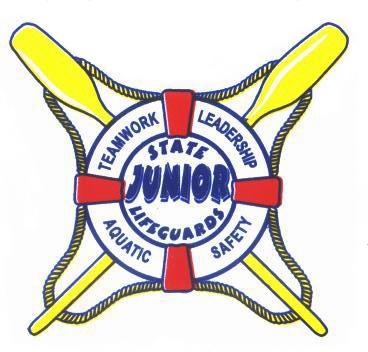 Inland Junior Lifeguard Programs Ocean Junior Lifeguard Programs
The Junior Lifeguard Program emphasizes Teamwork, Leadership, and Aquatic Safety while introducing young people to safe marine and aquatic recreation opportunities. The program is designed to provide quality water safety education while improving young people's physical conditioning, their understanding and respect for the environment, and their respect for themselves, their parents, and their peers. Students of all abilities and skill levels may participate.
---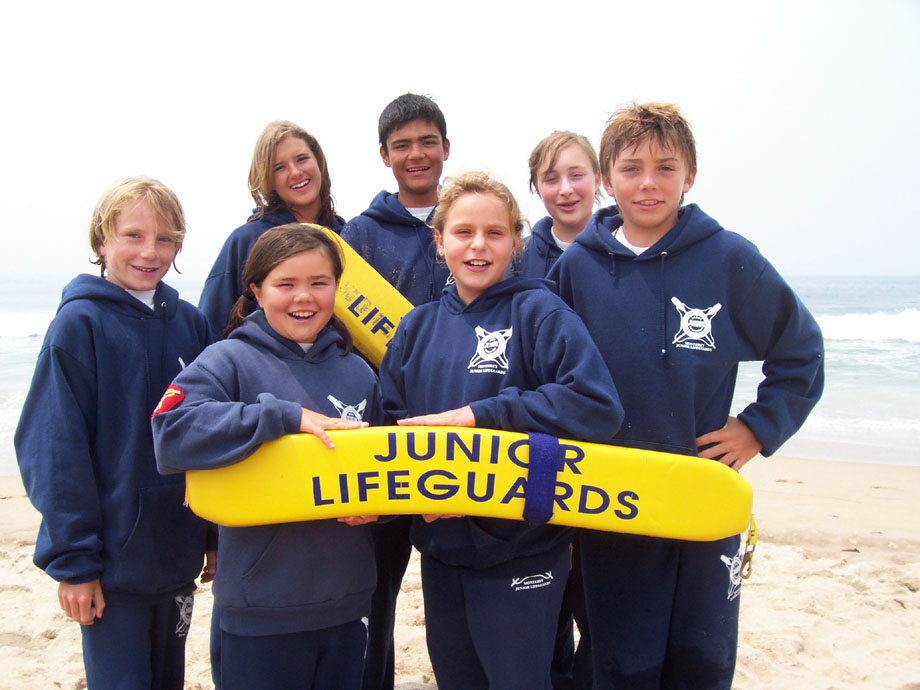 At all stages of the program, safety is a primary consideration. The Purpose of the State Park Junior Lifeguard Program is accomplished by activities such as instruction and practice in open water swimming, paddle-boarding, body surfing, body boarding, surfboarding, windsurfing, kayaking, skin diving and self rescue.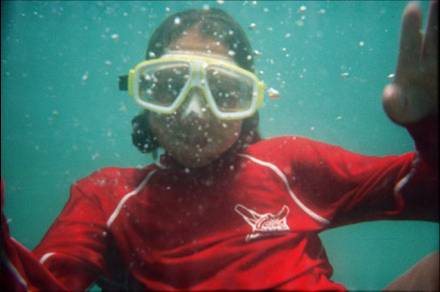 Respect for the park environment is increased by the understanding gained by daily physical contact with the environment and through lecture and discussion of pertinent marine and aquatic topics. Increased self-respect is gained through personal progress and accomplishments. Respect for others is increased by constant contact with compassionate instructors and by working with other youths in a team building environment.
The Junior Lifeguards' team-building philosophy is perfect for learning how to deal with various water safety situations. The program consists of day camps, usually lasting three to five weeks, that provide instruction in first aid, CPR, ocean safety, rescue techniques, surfing and bodyboarding.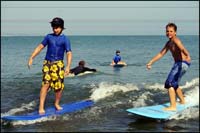 The friends you make at Junior Lifeguards
are Friends for Life!

Currently, Junior Lifeguard programs are available at state beaches in the Los Angeles, Ventura, Monterey, Orange County, San Diego, Santa Barbara County, and Santa Cruz areas and at Lake Perris and Folsom Lake SRAs.
Inland Junior Lifeguard Programs
---
Ocean Junior Lifeguard Programs
---
North Coast Junior Lifeguards
4150 Patrick's Point Dr.
Trinidad, CA 95570
Phone: (707) 845-6171
Program Website: North Coast Junior Lifeguard
Program Supervisor: Keven Harder - Ranger
keven.harder@parks.ca.gov

Refugio State Beach Junior Lifeguards
10 Refugio Beach Road
Goleta, CA 93117
Phone:(805) 968 - 1760
Fax: (805) 968 - 6534
Program Website:
Refugio State Beach Junior Lifeguards
Program Coordinator: Evan Schu - LGS II
Refugio.Guards@parks.ca.gov
JG Co-Coordinator: Ashley Coski - LGS II
Refugio.Guards@parks.ca.gov
Santa Cruz State Junior Lifeguard Program:
- Manresa State Beaches,
- Rio Del Mar State Beaches,
- Twin Lakes State Beaches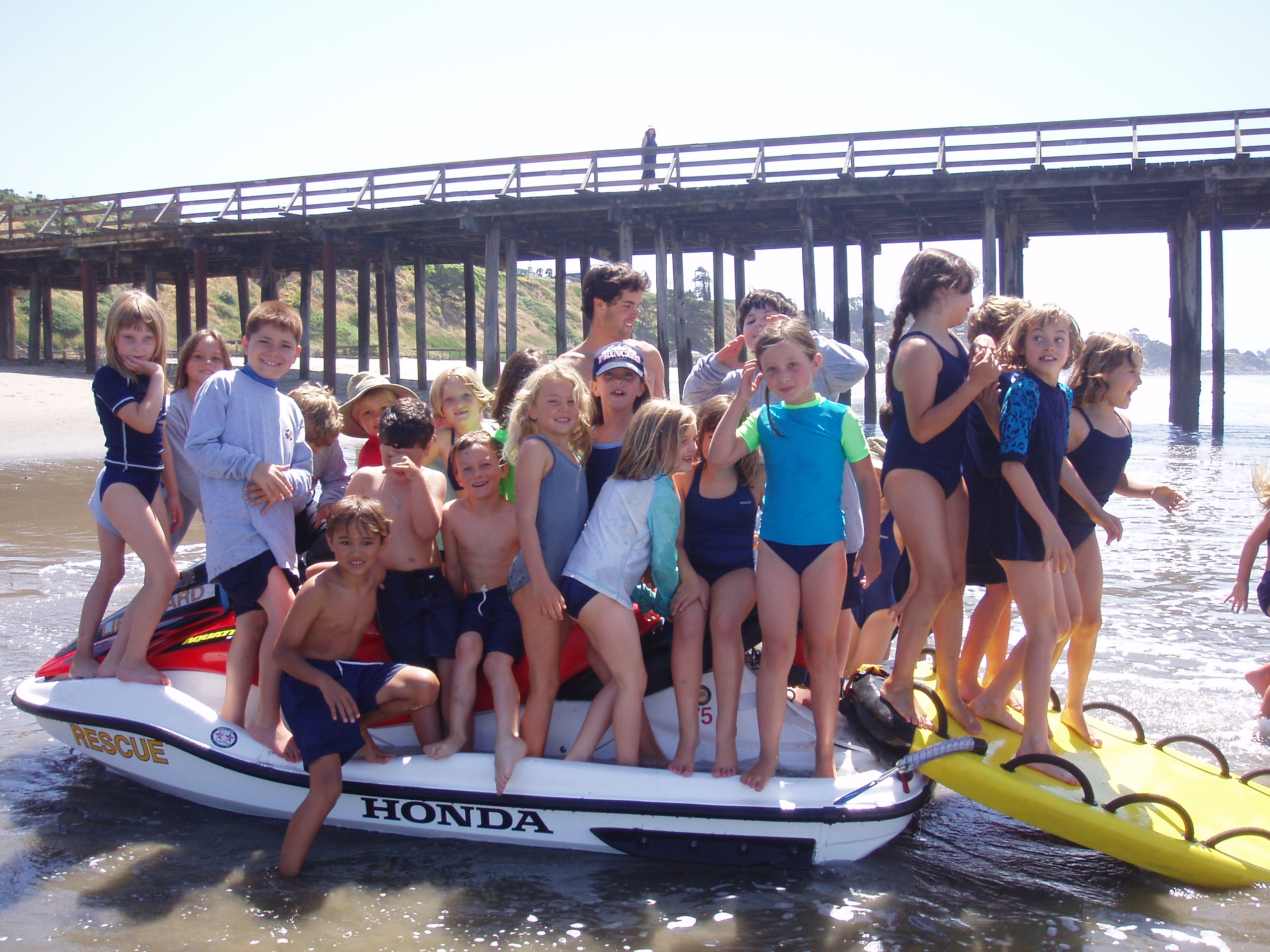 665 14th Avenue
Santa Cruz, CA 95062
Phone: (831) 476 - 4992
Fax: (831) 475 - 8350
Program Website:
Santa Cruz State Junior Lifeguards
Program Supervisor: Eddie Rhee-Pizano – LGS
JG Coordinator: Sarah Gonsolis – SSA (PI)
sczstate.jrguards@parks.ca.gov

San Clemente State Junior Lifeguards
3030 Avenida del Presidente
San Clemente, CA 92672
Phone: (949) 361 - 2969
Fax: (949) 492 - 8412
Program Website:
San Clemente State Junior Lifeguards
Program Supervisor: Bryan Etnyre- LGS I
bryan.etnyre@parks.ca.gov
JG Coordinator: Sara Kennedy - Seasonal LG II
sara.kennedy@parks.ca.gov
Silver Strand State Junior Lifeguards
5000 Highway 75
Coronado, CA 92118
Phone: (619) 424 - 3632
Program Website:
Silver Strand State Junior Lifeguard
Program Supervisor: Darby Fultz - LG
darby.fultz@parks.ca.gov
JG Coordinator: Lisa Lane - Seasonal LG II
lisa.lane@parks.ca.gov