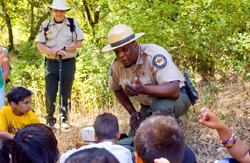 Ask people who grew up in California to name the most memorable event of their school years and you're likely to hear "Seeing the elephant seals at Año Nuevo" or "Touring the State Capitol and the Railroad Museum" or "Living 1860s-style at Fort Tejon for a weekend." So much of what students learn in school fades with the passing years that what usually stand the test of time are the exceptions--the grand events.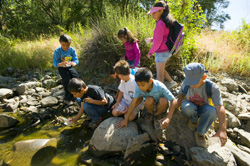 From day trips to environmental living overnights to in-school programs, California's state parks offer opportunities for students to learn about our natural and cultural history through hands-on experiences and interaction with trained staff and volunteers. Encompassing a mind-boggling array of natural and cultural resources, California State Parks are the places where lasting school memories are made.
School Group Reservations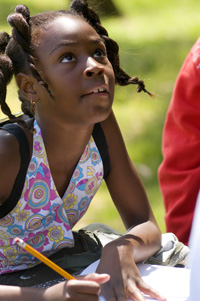 For your convenience, most California State Parks allow school groups to make advance reservations. Unless directed to do otherwise by the information below, contact the individual park unit in which you're interested to learn about making reservations.

Petaluma Adobe State Historic Park and Sonoma State Historic Park
Reservation are required for the Petaluma Adobe State Historic Park and two locations at Sonoma State Historic Park; General Vallejo's Home and Sonoma Mission. Sonoma Barracks is a self-guided tour during regular business hours and does not require a reservation. Reservations can be made by calling the toll free number (866) 240-4655.

Capital District
For parks in the Sacramento area, which are visited by hundreds of school groups each year, reservation information is available on our Capital District webpages.

Año Nuevo and Hearst Castle-San Simeon
For reservations at either Año Nuevo State Reserve or Hearst Castle-San Simeon Historic Monument, call (800) 444-4445.
Distance Learning
California State Parks is using videoconference technology to bring parks and schools closer together. Please visit our Parks Online Resources for Teachers and Students (PORTS) website for more information. The PORTS 2015/2016 Annual Report is now available.
Guide to Environmental Education Programs in California State Parks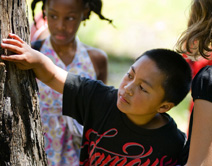 This convenient and useful guide provides basic information about educational programs in our parks. The parks are sorted by county and each has a contact phone number listed. The guide details which parks provide the following types of programs: Natural History field trips, Cultural Heritage field trips, Environmental Studies (day events), Environmental Living (overnight events), Junior Rangers, Litter-Getters, and Junior Lifeguards.

We do our best to keep this guide as up-to-date as possible, but please be sure to contact the park in which you're interested to verify program availability and any other logistical arrangements that may need to be made prior to your visit.
Other Environmental Education Programs
You might be surprised at the numerous and varied environmental education programs available--and at how many have information available on-line. Please visit our Links for Schools page for more information on programs outside of State Parks.

Service-Learning Opportunities in California State Parks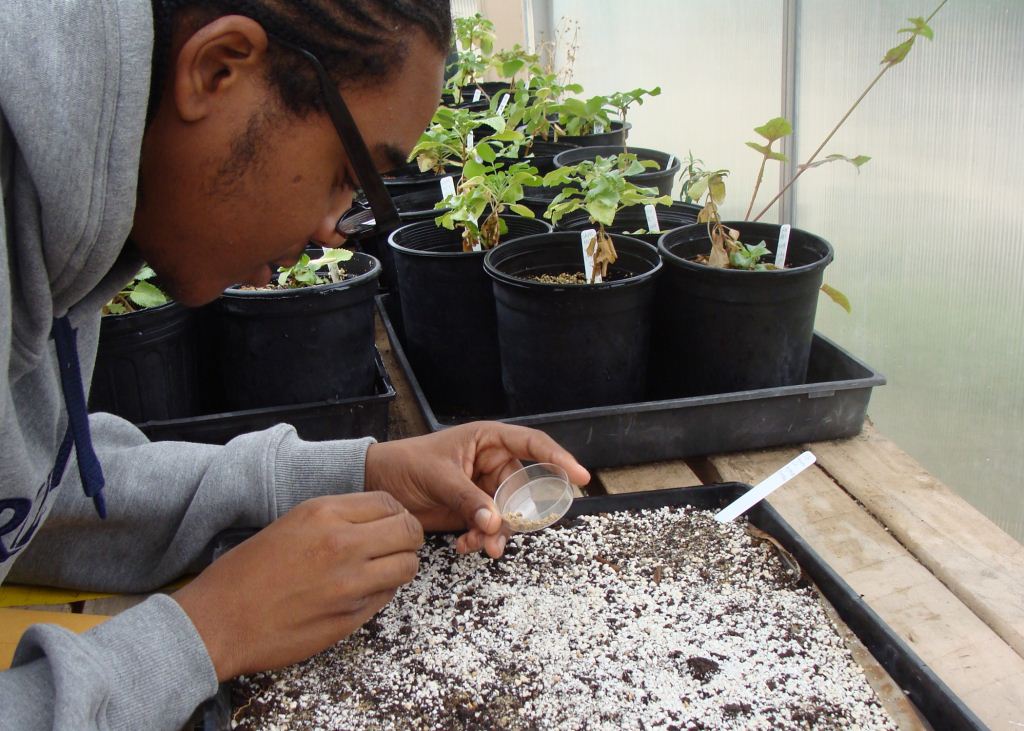 Service-Learning activities allow students to serve their communities while enriching their own academic experience. For more information about opportunities for conducting service-learning projects in California State Parks, visit our
Service-Learning
page.
Teacher's Guides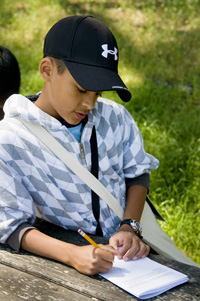 Many California State Parks have Teacher's Guides available for educators interested in helping their students get more out of their park experience. Our
Guides for Educators page
has a selection of guides that are available in electronic format. As more guides are created, or converted to electronic format, we'll continue adding to this page. Additionally, be sure to check the individual page for the specific park you're intersted to see if they have posted information for teachers.
We also realize that teachers may find it useful to review transcripts for videos shown in our parks in advance of a visit in order to determine if watching a video will be of use to their students. To view transcripts for many of the videos shown in state parks, visit our
Video Transcripts page
.
Environmental Living and Environmental Studies Programs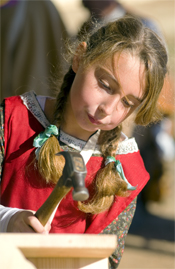 Environmental Living and Environmental Studies programs provide immersive experiences for classes learning about local, state and national history. For more information on ELPs and ESPs, see the
Environmental Living and Environmental Studies Programs
page.