Outdoors for All Initiative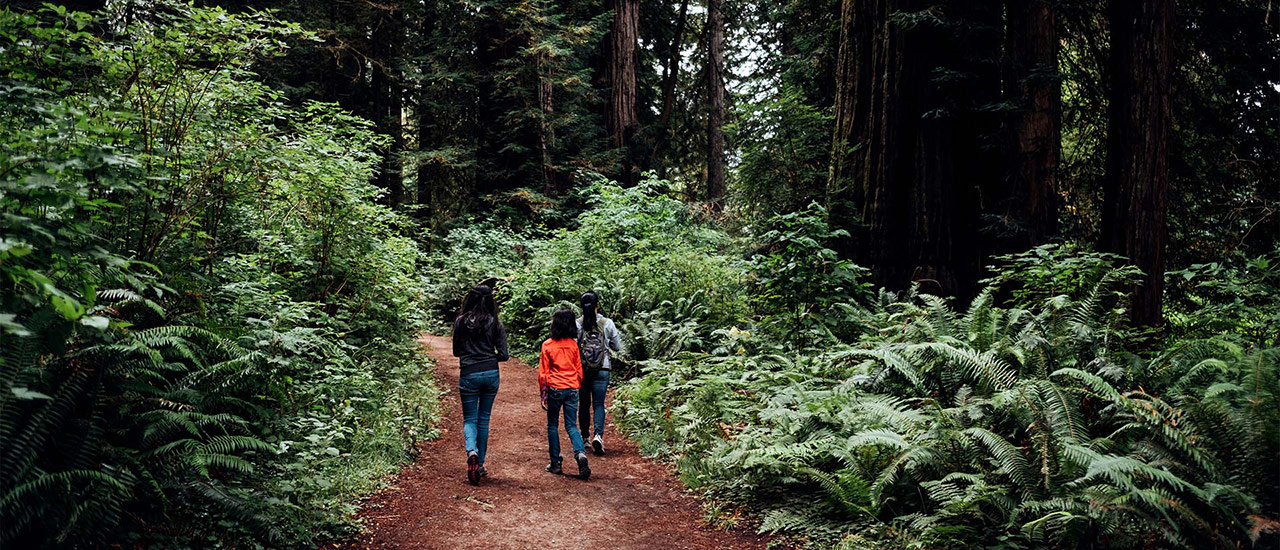 Outdoors for All Initiative
With the leadership of Governor Gavin Newsom and First Partner Jennifer Siebel Newsom, California was able to create for the very first time, innovative access programs for children and families to explore California's State Park System.
CA Outdoor For All - Pass Access Programs
With the new California State Park Adventure and State Library Parks pass programs and a revamped Golden Bear Pass Program, California is promoting a healthier, more equitable California for all. This effort helps advance the Newsom's administration's "California for Outdoors for All" initiative to enable all Californians, regardless of zip code or income, to access parks and open spaces.

State Parks and its partners – California State Library and the California Department of Social Services – invite you to explore the access programs listed below.
The 2021/22 State Budget included initiatives to enable safe and equitable access to state parks and open spaces for Californians. A $9.1 million one-time General Fund investment was included in the budget to launch a state parks pilot to expand free parks pass distribution, especially for youth in disadvantaged communities. The pilot includes the California State Park Adventure Pass for fourth graders, placement of physical passes at every public library in the state for checkout by library patrons, and a revamped Golden Bear Pass Program for families receiving CalWORKs. State Parks and its partners invite you to explore the access programs listed below.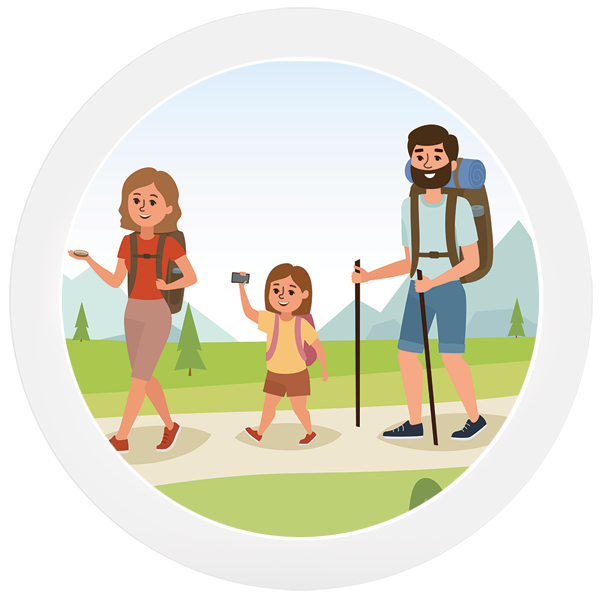 California State Park Adventure Pass
Gives fourth graders and their families who live in the state a free pass to access 19 selected state parks for a full year.
Get your pass today.
The National Park Service also offers a similar fourth grade pass program. For more information, please visit them at
Every Kid Outdoors.
State Library Parks Pass
In partnership with the First Partner's Office and the California State Library, State Parks is providing free vehicle day-use entry to over 200 participating state park units operated by State Parks to library-card holders. To learn how you can check out the pass, click here.
Golden Bear Pass
California State Parks and the California Department of Social Services have made it easier for families who receive CalWORKs to receive a free annual, vehicle day-use pass valid at 200+ state parks.
Get your free pass
The Golden Bear Pass is valid for vehicle day use at 200+ park units of the California State Park System operated by State Parks. It is not valid at units operated by federal and local government, private agencies or concessionaires. To learn more, visit parks.ca.gov/passes or

cdss.ca.gov/GoldenBearPass.
---
Explore other access programs
Recreate Responsibly
Getting into the outdoors is the perfect way to connect with nature, family and friends but it is important to do so responsibly. Please protect yourself and your family by learning about the park you are visiting before heading out, wearing appropriate clothing, staying prepared by bringing the essentials like enough food and water, and knowing your comfort level to avoid injuries. For additional safety tips, click here.