---
Could you have an opportunity to learn the skills and techniques to take people on an awesome outdoor adventure?
Could you make a difference in your community and the lives of people around you?
Can you become a leader?
Yes, You Can!!

With Outdoor Youth ConnectionTM (OYC)! OYC connects youth with their peers, their community, the great outdoors, and their own leadership potential.
What is it?
The California State Parks - Office of Community Involvement and the California State Parks Foundation collaboration provides ongoing opportunities for highly structured, powerful introductions to outdoor experiences for California's most disadvantaged youth. This collaborative effort combiners resources to unlock the potential for young people to become catalysts for change in their communities. This is accomplished through the Outdoor Youth ConnectionTM (OYC) which provides a comprehensive approach for reconnecting urban youth to the outdoors in a way that brings the benefits full circle back to their lives and communities.
What is the Goal?
At Outdoor Youth Connection, our main goal is to empower the youth to access the outdoors and unlock their leadership potential!
What are the Objectives?
A three-day leadership training for youth ages 13 to 17 in outdoor activities, team building and leadership skills while camping at a California State Park. The youth will then use the experience and skills learned to organize a minimum of 2 events for their peers: PLAN, PREPARE, & LEAD a recreational outing & a public service project.
What Will You Gain?
A resource manual to help you plan outdoor adventures
Access to the OYC network and resources
Life skills and habits for a healthy lifestyle
Improved self-esteem and sense of empowerment
Skills in leadership, teamwork, and decision making to make a difference in the community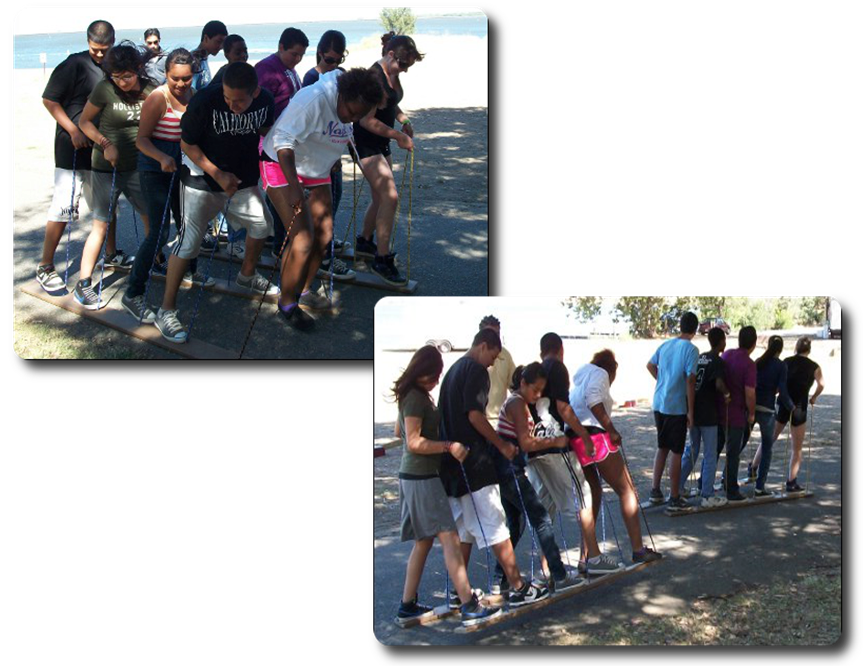 Please contact our office for more information!