Half Moon Bay Junior Lifeguards

About the Program
Hello Half Moon Bay State Junior Lifeguard Families,
Update: Camp hours will now be from 10am - 3pm, Monday - Friday. Make sure to pack your Junior Guards with a healthy lunch and plenty of water!

We will be offering four, two-week sessions this year with smaller group sizes. Our program will be modified this year in terms of program operations/structure from years past to remain compliant with COVID guidelines. Program hours will be 10:00AM to 3:00PM. Session dates can be found below.

OUTLINE OF COVID PROTOCOLS:
(A detailed guide will be provided at a later date on this page)
(information subject to change)
Participants will be placed in pods based upon CDC cohort sizing guidelines for day camps
Pod assignments will be based in part upon responses to questions during registration. We will do our best to keep children together who are already in the same current social circles.
Pods will remain as stable groups and will not mix with other pods during the program
Each morning, participants will be required to complete a daily health screening questionnaire and temperature checks will be taken using a no-touch thermometer at drop-off
Participants will not share equipment. Equipment will be sanitzed daily after each use by instructor staff
Participants will be encouraged to wash their hands frequently using hand sanitzer provided for each pod, as well as at hand washing stations
Masks are required to be worn during program hours, except when unable due to high exertion activities or during water activities, in which social distancing measures will be practiced
This year, there will be no picture day, competitions, Manresa Days or banquets
Participants may enroll in multiple sessions dependent upon availablity
---
*You can utilize the below links, however you MUST SIGN IN TO YOUR RESERVE CALIFORNIA account first!
These links will only be active starting on April 23, 2021 at 9:00AM:
The Half Moon Bay Junior Lifeguard program's goal is to educate the community's youth about ocean safety and recreation. Through extensive ocean interaction, exploration, and recreation, the Half Moon Bay Junior Guards gain a well-rounded education that can be utilized on and off the beach. After four weeks down at Dunes beach, each Junior Guard will have a heightened awareness and knowledge of the expansive Pacific Ocean and its dangerous, yet wonderful, coastline.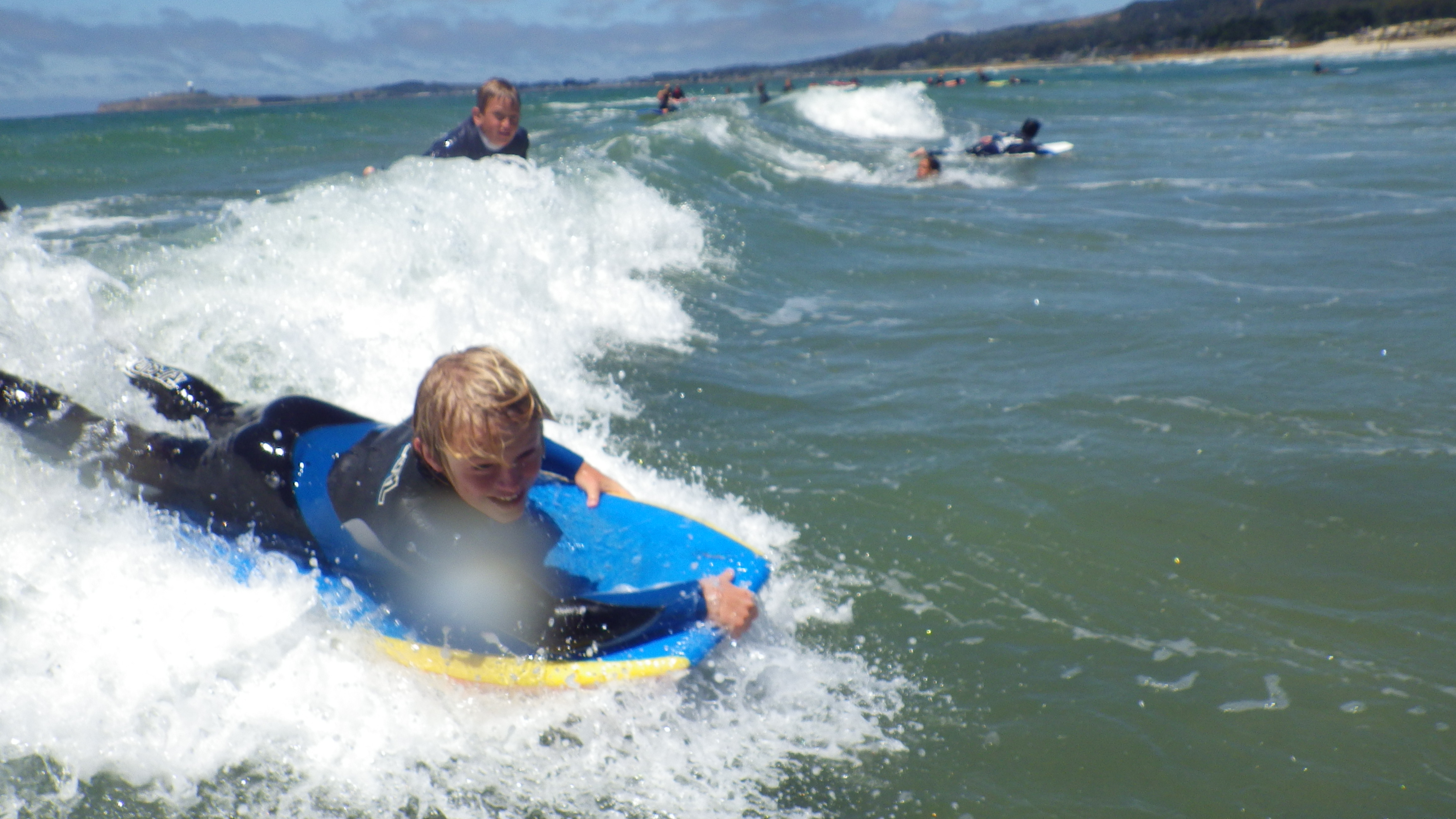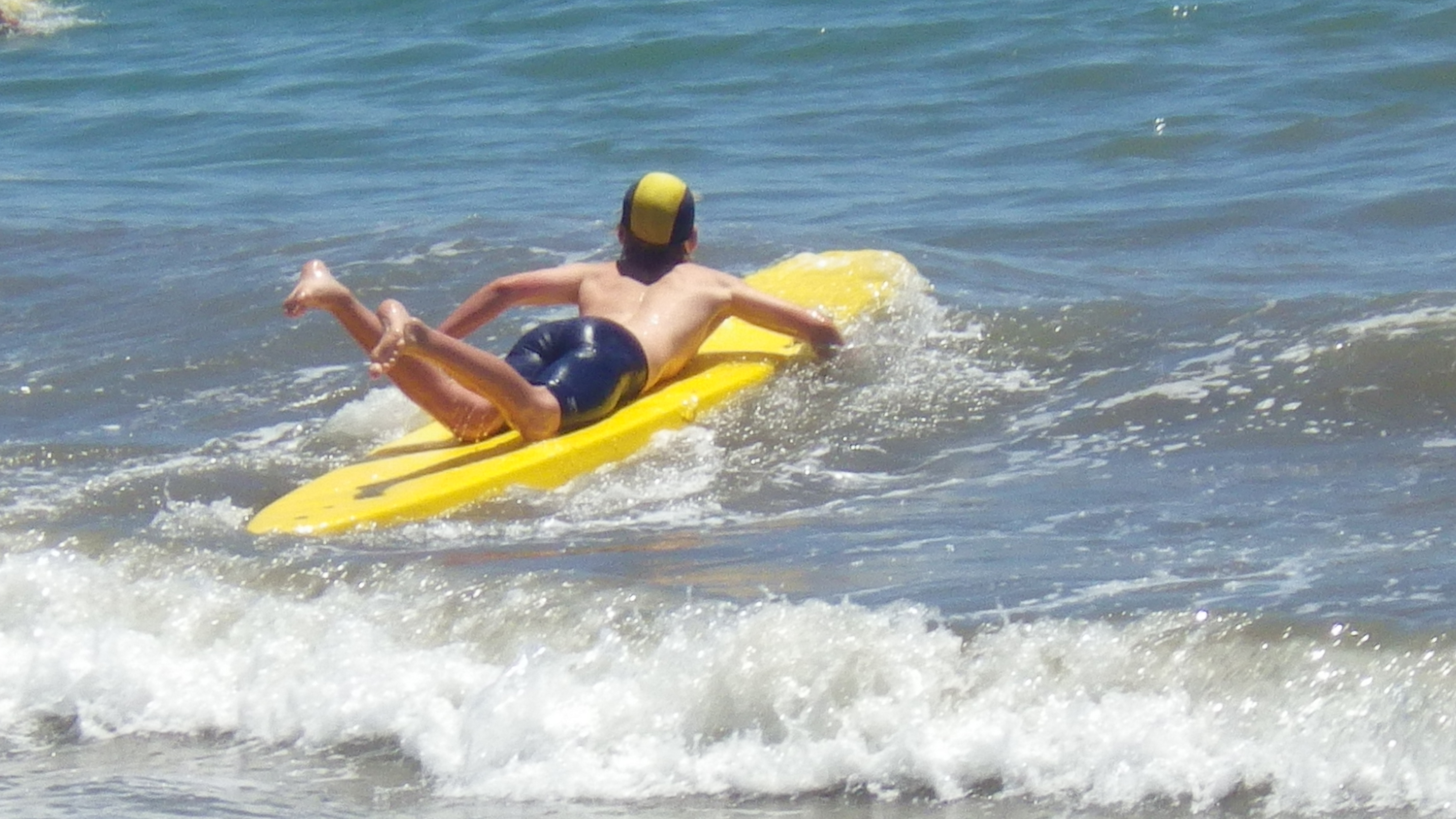 A typical day at Half Moon Bay Junior Guards starts with stretches and an assessment of the current ocean conditions, which prepares them for the day's events. These events can include run-swim-runs, buoy swims, boogie boarding, body surfing, lectures on topics such as lifeguard skills (rescues and first aid), and shoreline games and activities. These events are aimed to educate each Junior Guard on how to maneuver the ever changing ocean conditions, the importance of a daily workout, and maximizing the enjoyment of living on the coastside.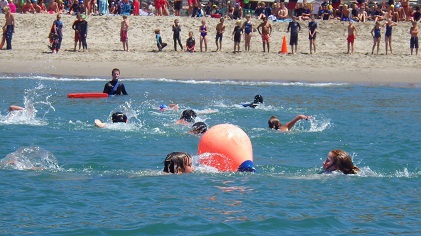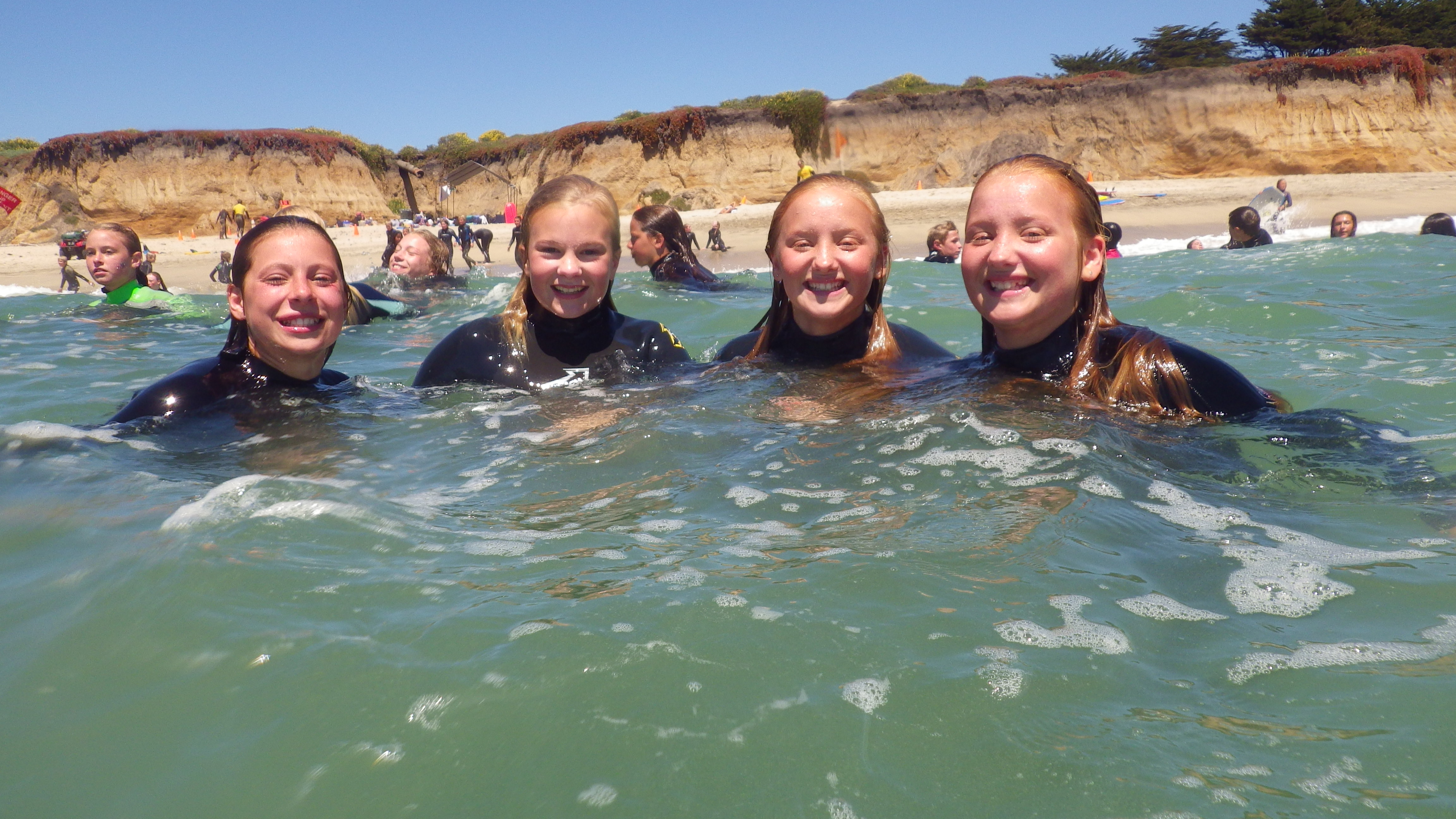 Each session will include a field trip to some local beaches, such as Montara State Beach and Año Nuevo State Reserve, as well as a Junior Lifeguard competition down in Santa Cruz. Field trips and competitions are a great way to visit and learn about other beach environments and Junior Lifeguard programs.

Every summer the State of California Department of Parks and Recreation offers two four-week sessions held at Dunes State Beach in Half Moon Bay. Demand is high for the limited number of spaces available so sign up early! Please review the rules before signing up to ensure an enjoyable summer for all.



New and Returning Participants
ALL new participants AND previous Junior Guards must register online at Reserve California. Online registration opens April 23rd at 9:00am. New Junior Guard participants will be required to pass a swim tryout after registering to finalize their spot in the camp. Registration for returning participants is the same as new participants. Registration is online and on a first come first serve basis, there is no priority registration like in years past.
***Program Changes***
Four, two week sessions. Satrting in June and ending in August.
The Program Fee is $270.00 per child for EACH session.
Program Fees are subject to change.