Half Moon Bay Junior Lifeguards

About the Program
Hello Half Moon Bay State Junior Lifeguard Families,
We hope that you are all staying healthy and having a good start to the new year. We know that many of you are eagerly waiting to hear an update on Junior Guards for this summer. We have received word from California State Parks that we can begin planning for programs for the summer 2021 season. With that being said, our program plans will have to go through multiple stages of approval from both State Parks as well as local County Health Officials. Please continue to check this website for the most updated information as we will be posting updates as we receive them including program dates and registration dates.
Thank you for your continued patience and support, and we look forward to hopefully seeing you back at the beach this summer.
The Half Moon Bay Junior Lifeguard program's goal is to educate the community's youth about ocean safety and recreation. Through extensive ocean interaction, exploration, and recreation, the Half Moon Bay Junior Guards gain a well-rounded education that can be utilized on and off the beach. After four weeks down at Dunes beach, each Junior Guard will have a heightened awareness and knowledge of the expansive Pacific Ocean and its dangerous, yet wonderful, coastline.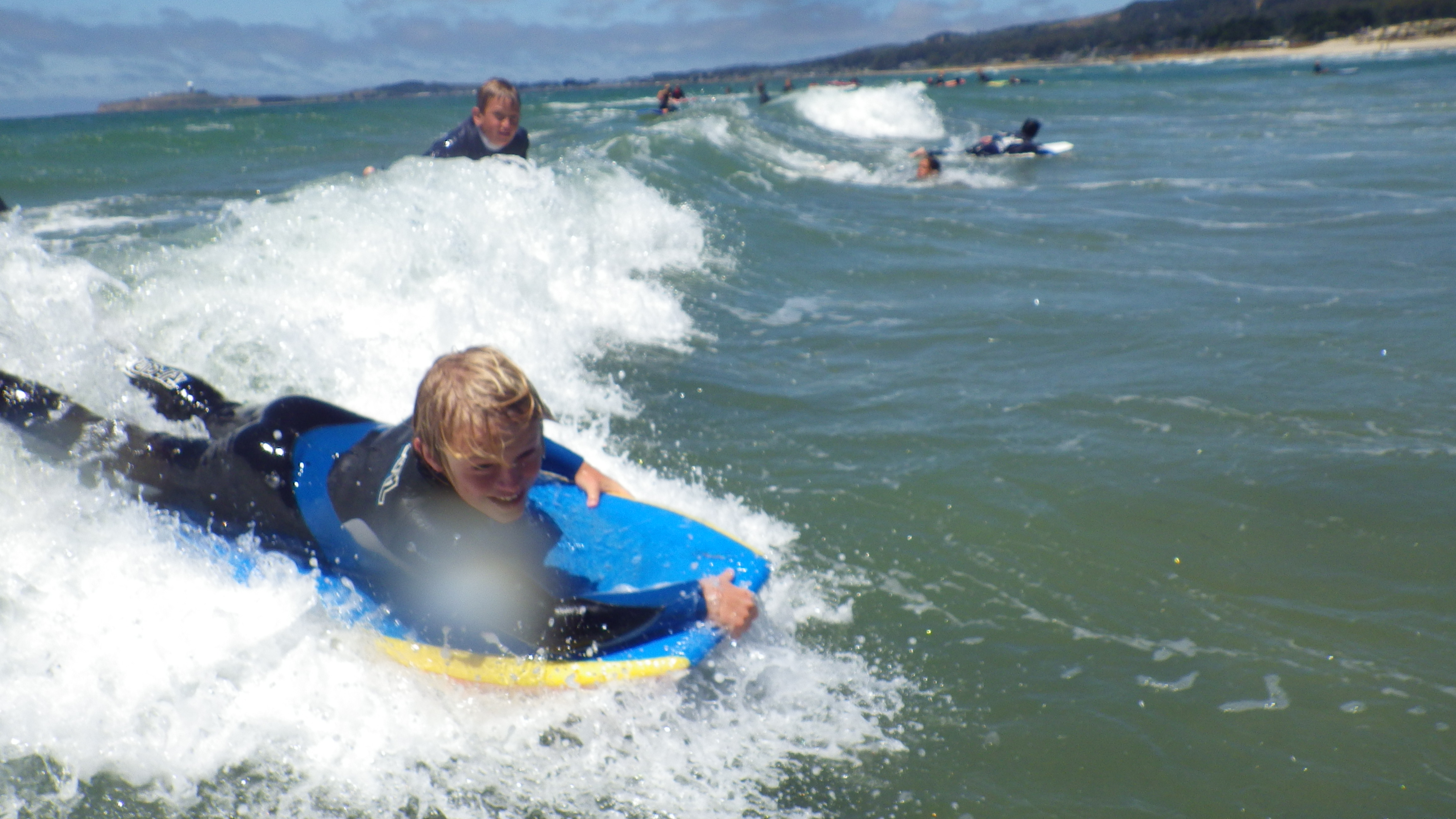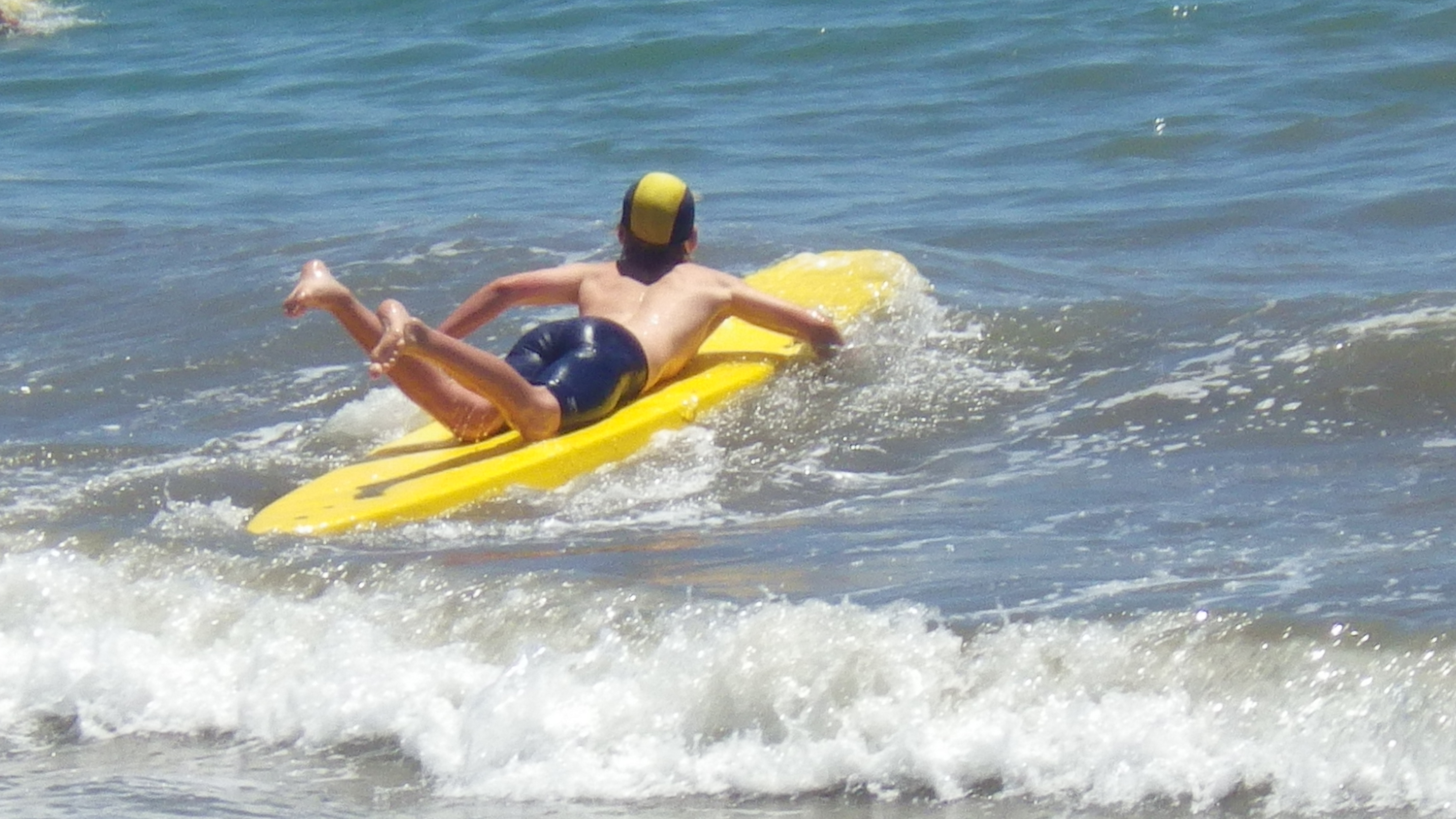 A typical day at Half Moon Bay Junior Guards starts with stretches and an assessment of the current ocean conditions, which prepares them for the day's events. These events can include run-swim-runs, buoy swims, boogie boarding, body surfing, lectures on topics such as lifeguard skills (rescues and first aid), and shoreline games and activities. These events are aimed to educate each Junior Guard on how to maneuver the ever changing ocean conditions, the importance of a daily workout, and maximizing the enjoyment of living on the coastside.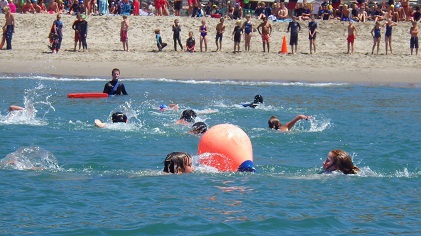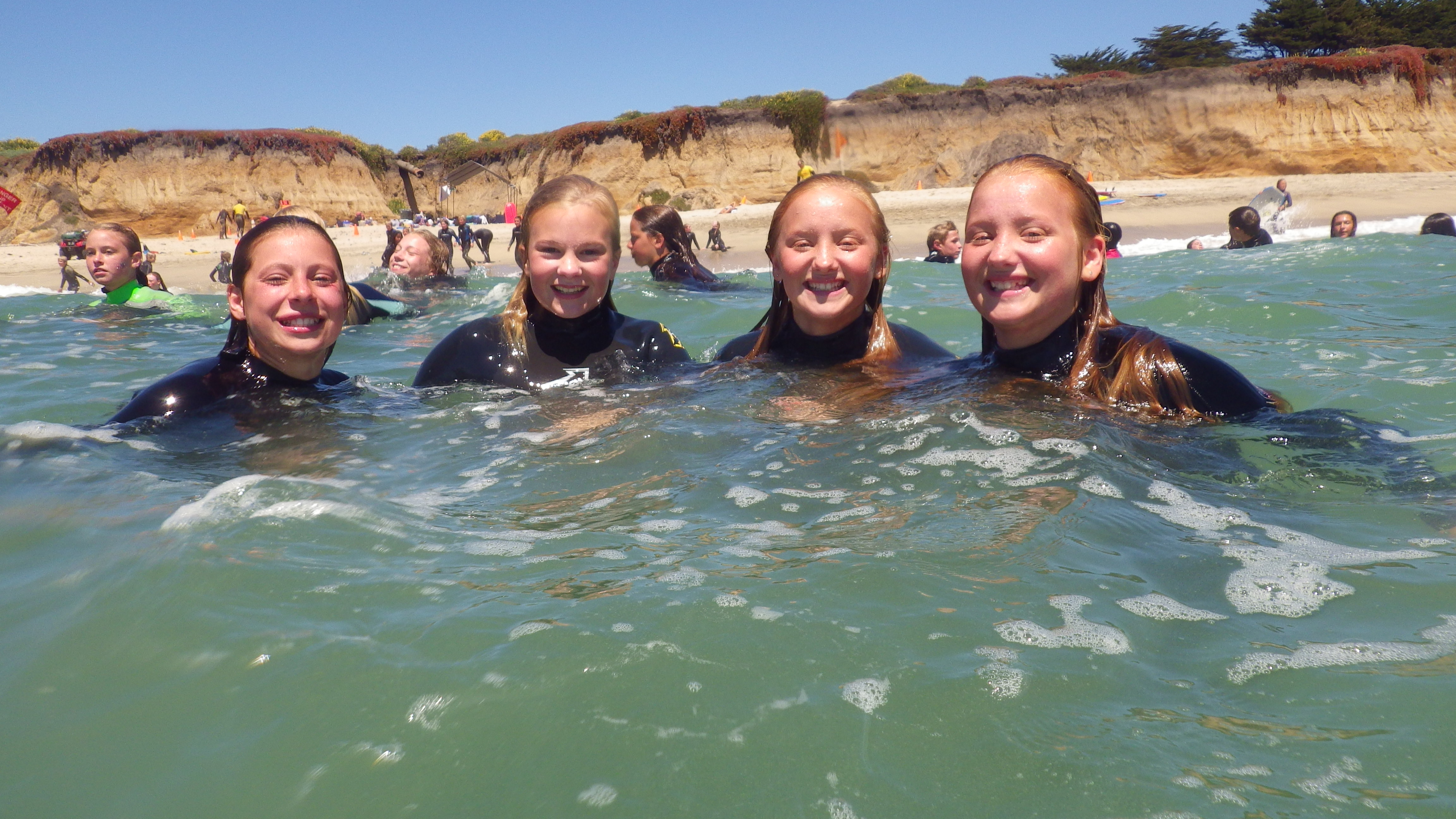 Each session will include a field trip to some local beaches, such as Montara State Beach and Año Nuevo State Reserve, as well as a Junior Lifeguard competition down in Santa Cruz. Field trips and competitions are a great way to visit and learn about other beach environments and Junior Lifeguard programs.

Every summer the State of California Department of Parks and Recreation offers two four-week sessions held at Dunes State Beach in Half Moon Bay. Demand is high for the limited number of spaces available so sign up early! Please review the rules before signing up to ensure an enjoyable summer for all.



New Participants:
ALL new participants AND previous Junior Guards that did not participate in a State Program last summer MUST complete the swim test requirement BEFORE registering. Once the swim test has been completed, participants may register online. Click HERE for tryout dates!
Returning Participants:
Priority Registration is for past participants only. It will open starting in April; keep checking here for next year's dates! They will be posted around the end of the year.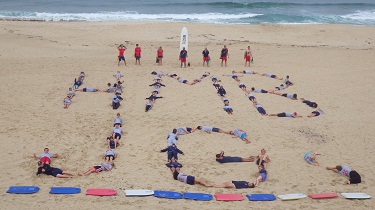 ***Program Changes***
No week off between session 1 and 2.
The Program Fee is $440.00 per child for EACH session.
There are no discounts for siblings or both sessions.
Program Fees are subject to change.