Half Moon Bay Junior Lifeguards

About the Program
SUMMER 2023 DATES ARE HERE!
(Enrollment is on a first come, first served basis.
When sessions become full, you may sign up for a waitlist and will be notified if a spot becomes available.)
*Prior to registration, you must create an account on ReserveCalifornia and list the JG's you wish to enroll, as dependents on your account. Instructions here.

We will be offering two, four-week sessions. Program hours will be 10:00AM to 3:00PM. Session dates can be found to the right.


The Junior Lifeguard Program emphasizes: Teamwork, Leadership, and Aquatic Safety while introducing young people to aquatic recreational and professional opportunities. The program is designed to provide quality water safety education while improving young people's physical conditioning, their understanding and respect for the environment, and their respect for themselves, their parents, and their peers.
Our Program instructors are California State Lifeguards, who are trained in advanced first aid and rescue techniques and in most cases were junior guards themselves. It is for this reason that when you enroll your child into JG's you can rest assured that he or she is under the best of care.
Before signing up for Junior Guards please be aware that your children will be working hard everyday. Your kids are at the beach to have fun, but they are also there to workout, learn lifeskills, and to have a safe place to challange themselves.
---
The Half Moon Bay Junior Lifeguard program's goal is to educate the community's youth about ocean safety and recreation. Through extensive ocean interaction, exploration, and recreation, the Half Moon Bay Junior Guards gain a well-rounded education that can be utilized on and off the beach. After four weeks down at Dunes beach, each Junior Guard will have a heightened awareness and knowledge of the expansive Pacific Ocean and its dangerous, yet wonderful, coastline.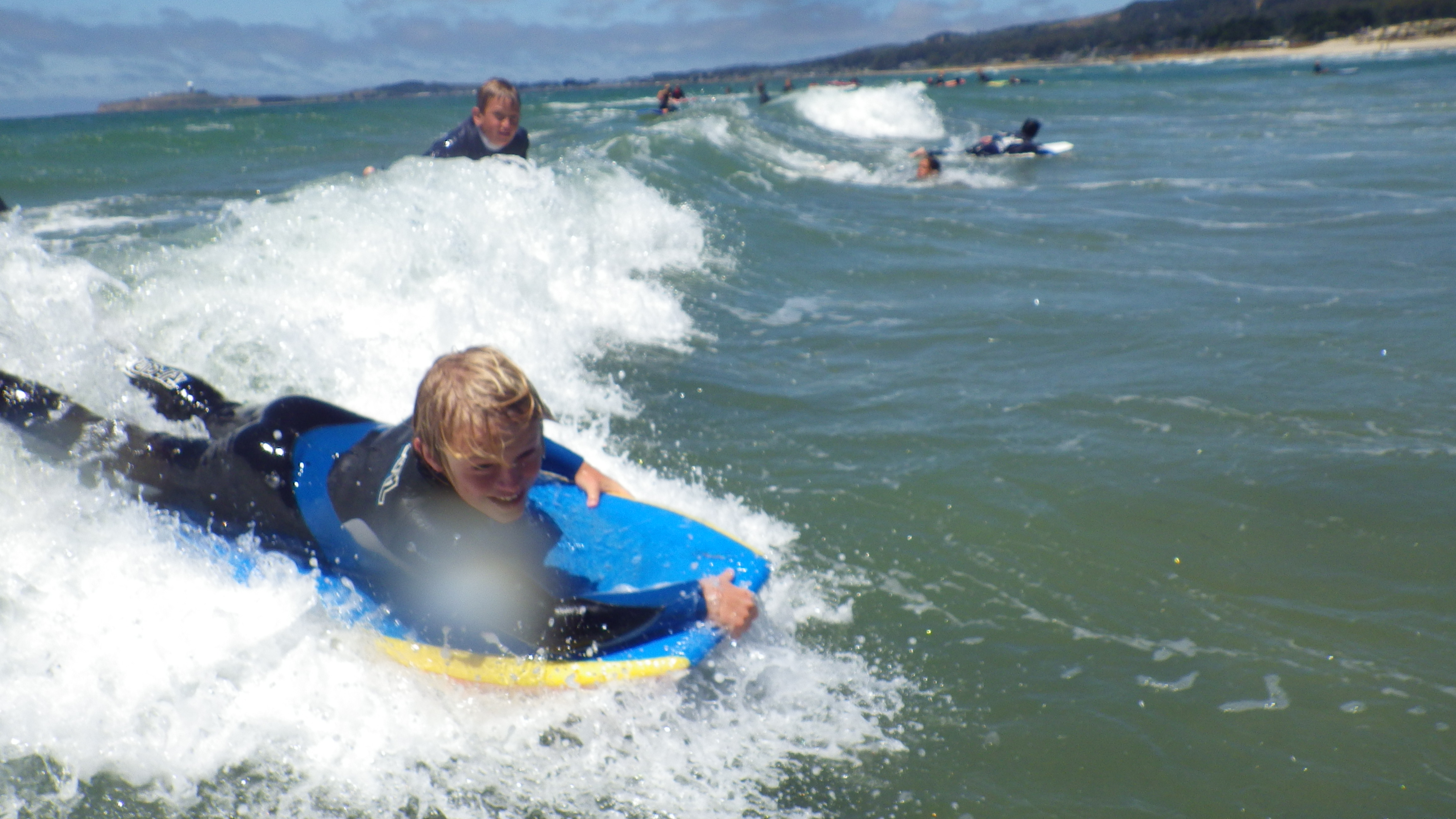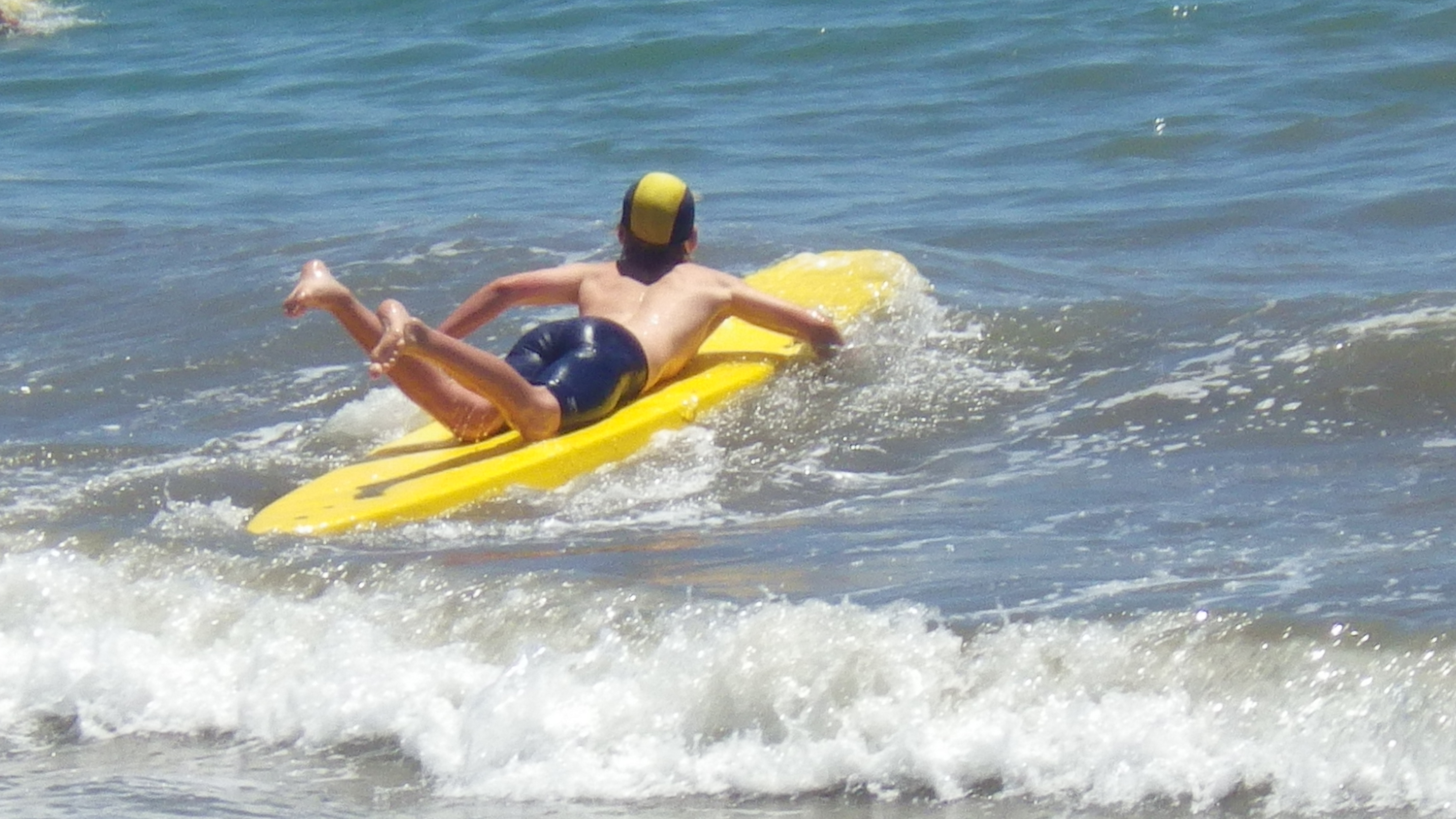 A typical day at Half Moon Bay Junior Guards starts with stretches and an assessment of the current ocean conditions, which prepares them for the day's events. These events can include run-swim-runs, buoy swims, boogie boarding, body surfing, lectures on topics such as lifeguard skills (rescues and first aid), and shoreline games and activities. These events are aimed to educate each Junior Guard on how to maneuver the ever changing ocean conditions, the importance of a daily workout, and maximizing the enjoyment of living on the coastside.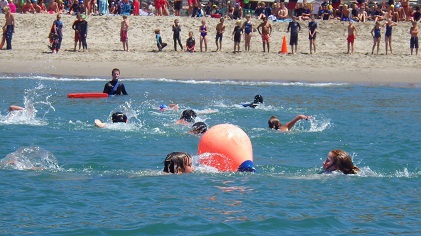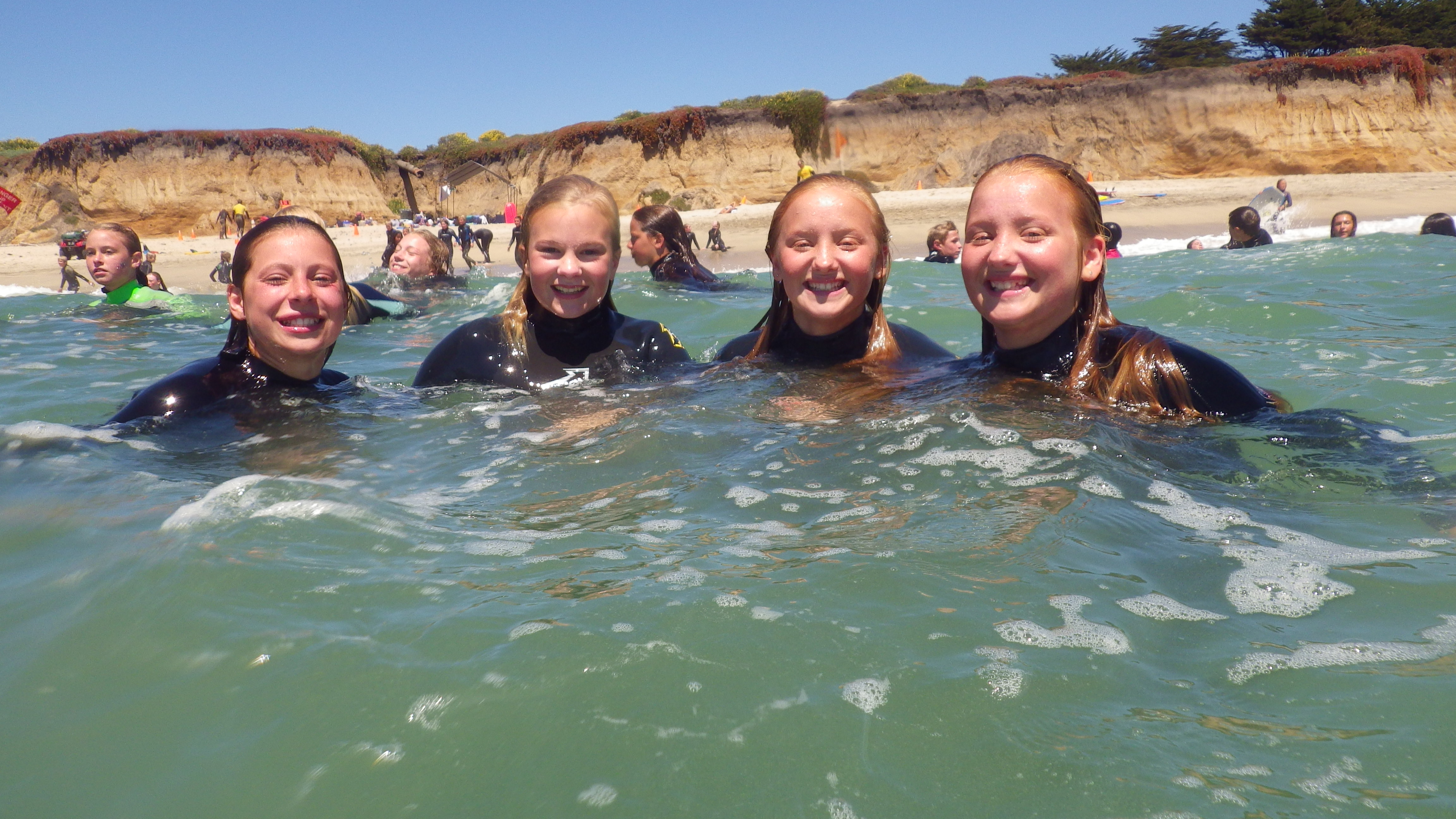 Each session will include a field trip to some local beaches, such as Montara State Beach and Año Nuevo State Reserve, as well as a Junior Lifeguard competition down in Santa Cruz. Field trips and competitions are a great way to visit and learn about other beach environments and Junior Lifeguard programs.

Every summer the State of California Department of Parks and Recreation offers two four-week sessions held at Dunes State Beach in Half Moon Bay. Demand is high for the limited number of spaces available so sign up early! Please review the rules before signing up to ensure an enjoyable summer for all.



Cost
The Program Fee is $475.00 per member for EACH session.
Program Fees are subject to change. Check back for updates.