Torrey Pines State Junior Lifeguards
SORRY ALL SESSION ARE COMPLETELY FULL/WAITLIST FULL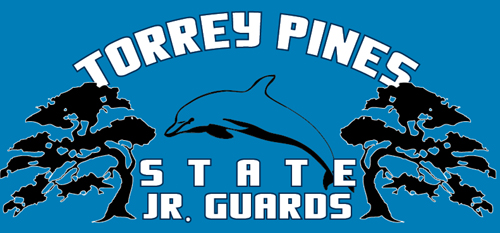 The Torrey Pines Junior Lifeguard program takes place at The North Park of Torrey Pines State Beach Tower 7 off Carmel Valley Road. We offer 3 week sessions Monday- Friday 9:00am-2:00pm. The cost is $300 for the 3 weeks.
The goal is to educate the community's youth ages 9-16 about ocean safety and recreation. Through extensive ocean interaction, exploration, and recreation, the Junior Guards gain a well-rounded education that can be utilized on and off the beach. By the end of the program each Junior Guard will have a heightened awareness and knowledge of the expansive Pacific Ocean and its dangerous, yet wonderful, coastline.
YOU MAY ONLY SIGN UP FOR ONE SESSION DUE TO THE POPULARITY OF THE PROGRAM!!
*Please send an e-mail to torreypinesjgs@gmail.com for any other questions or call 858 792-4702.
TAX ID # 68 0303 606

WE WOULD LIKE TO THANK THE FOLLOWING:

NIXON's for the watch donations.
Birdwell's for donating board shorts.
You all make the program better with your donations.
THANK YOU!!


Disregard the Contact information below.