North Coast Junior Lifeguard
The California State Park Junior Lifeguard program is designed for kids ages 8-17 and is dedicated to sharing beach and ocean safety information with its participants as well as providing a program of physical fitness, first aid, CPR and exposure to ocean oriented sports and activities, including competitions and traditional workouts such as swimming and running.
2022 CORONA-SAFE Lifeguard Program guidlines:
Our program will be tailored to keep everyone involved safe during our pandemic. Parents who register will be instructed on other program differences once they have completed registration, we will be staggering our pick up and drop off times and mandating daily health screenings. Here at North Coast we are honored and priviliged to serve our community in such a unique, important and engaging way thank you all for bearing with us in these un precendented times and thank you most of all for your support!
About the program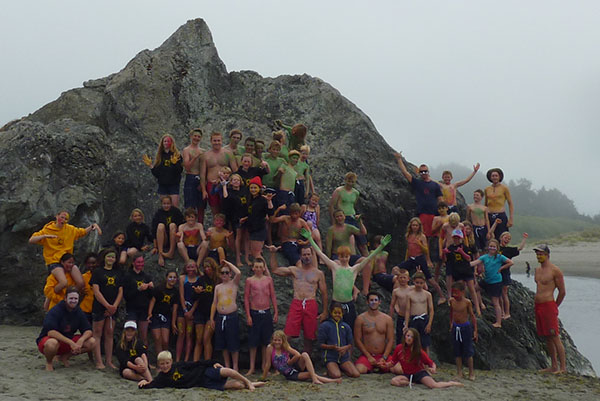 The North Coast Junior Lifeguard program's goal is to educate the community's youth about ocean safety and recreation. Through extensive ocean interaction, exploration, and recreation, the North Coast Junior Guards gain a well-rounded education that can be utilized on and off the beach. After a session at the beach, each Junior Guard will have a heightened awareness and knowledge of the expansive Pacific Ocean and its dangerous, yet wonderful, coastline.

A typical day at North Coast Junior Guards starts with stretches and an assessment of the current ocean conditions, which prepares junior guards for the day's events. These events can include run-swim-runs, buoy swims, boogie boarding, body surfing, surfing, lectures on topics such as lifeguard skills (rescues and first aid), and shoreline games and activities. These events are aimed to educate each Junior Guard on how to maneuver the ever changing ocean conditions, the importance of a daily workout, and maximizing the enjoyment of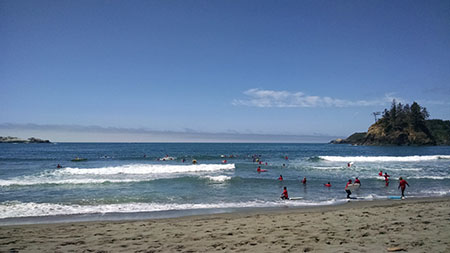 living on the coast side.

Every summer the State of California Department of Parks and Recreation offers programs in June and July in Trinidad
at Trinidad State Beach, and a one week session in Crescent City at Crescent beach (Enderts beach rd. access). Demand is expected to be high for the limited number of spaces available so sign up early! Please review the rules before signing up to ensure an enjoyable summer for all.
---
IMPORTANT DATES
2022 Jr. Lifeguard Tryouts
Every participant is responsible for being able to swim prior to attending the North Coast Junior Lifeguard program. See tryout info for specifics.
2022 Program Dates
Trinidad

2022 June Sessions: 20th-24th & 27th-July 1st.
Break from July 4th-8th for the holiday.

2022 July Sessions: 11th-15th, 18th-22nd, 25th-29th.
2022 August sessions: 1st-5th, 8th-12th.
10am - 3pm (M-F)
Trinidad State Beach
2022 Crescent City Program Dates:
Crescent City Sessions 2022: August 8th-12th/ August 15th-19th
Crescent Beach (Enderts beach rd. access.) 10am-3pm.