North Coast Junior Lifeguard
The California State Park Junior Lifeguard program is designed for kids ages 8-17 and is dedicated to sharing beach and ocean safety information with its participants as well as providing a program of physical fitness, first aid, CPR and exposure to ocean oriented sports and activities, including competitions and traditional workouts such as swimming and running.
2020 CORONA-SAFE Lifeguard Program guidlines:
Our program will be tailored to keep everyone involved safe during our pandemic. Group sizes will be no greater than 10 with one-two Lifeguards running each group and a total of four groups per session. To ensure everyone has a chance to register we have made our program into 4 one week sessions based out of Trinidad and a one week Session based out of Crescent City, all sessions will be from 11-2:30 Monday-Friday. Parents who register will be instructed on other program differences once they have completed registration, we will be staggering our pick up and drop off times and mandating daily health screenings. Here at North Coast we are honored and priviliged to serve our community in such a unique, important and engaging way thank you all for bearing with us in these un precendented times and thank you most of all for your support!
About the program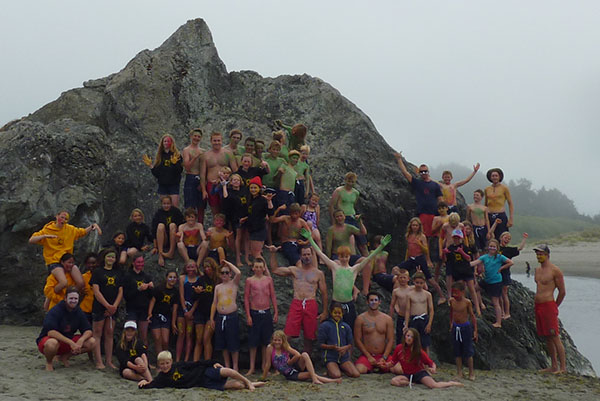 The North Coast Junior Lifeguard program's goal is to educate the community's youth about ocean safety and recreation. Through extensive ocean interaction, exploration, and recreation, the North Coast Junior Guards gain a well-rounded education that can be utilized on and off the beach. After a session at the beach, each Junior Guard will have a heightened awareness and knowledge of the expansive Pacific Ocean and its dangerous, yet wonderful, coastline.

A typical day at North Coast Junior Guards starts with stretches and an assessment of the current ocean conditions, which prepares junior guards for the day's events. These events can include run-swim-runs, buoy swims, boogie boarding, body surfing, surfing, lectures on topics such as lifeguard skills (rescues and first aid), and shoreline games and activities. These events are aimed to educate each Junior Guard on how to maneuver the ever changing ocean conditions, the importance of a daily workout, and maximizing the enjoyment of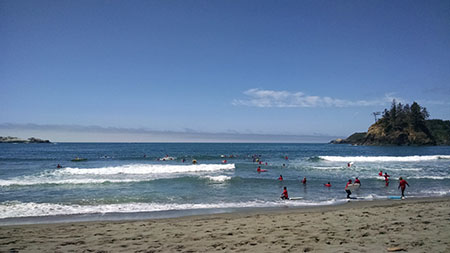 living on the coast side.

Every summer the State of California Department of Parks and Recreation offers two two-week session held at North Coast State Beaches, and a one week session in Crescent City at Crescent beach (Enderts beach rd. access). Demand is expected to be high for the limited number of spaces available so sign up early! Please review the rules before signing up to ensure an enjoyable summer for all.
---
IMPORTANT DATES
2020 Jr. Lifeguard Tryouts
As of 6/15/2020 pools remain closed and our program is still on hold due to corona virus.
Tryouts are postponed at this time until we can offer an official start date for our Program.
(New JG's must attend one tryout session and successfully complete)
(If you are a returning Jr. Guard no tryout is needed)
May 30th & June 13th
11am - 12pm (both days)
Arcata Community Pool
2020 Program Dates
2020 Session I - July 6th - July 17th
2020 Session II - July 20th - July 31st
10am - 3pm (M-F)
Trinidad State Beach
2020 Del Norte Tryouts
Fred Endert Municipal pool
Stay Tuned!
2020 Program Dates
August 3rd-7th Crescent Beach (Enderts Beach rd. access)
10am-3pm (M-F)