DISTRICT HEADQUARTERS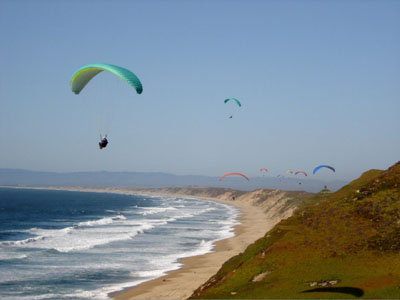 TEL (831) 649-2836
FAX (831) 647-6239
2211 Garden Road
Monterey, CA 93940
Brent Marshall - District Superintendent





---
NEW! Coloring Book
Marine Protected Areas Coloring Book
Monterey District Park Units
ANDREW MOLERA SP
ASILOMAR SB AND CONFERENCE GROUNDS
ASILOMAR DUNES NATURAL PRESERVE
CARMEL RIVER SB
CARMEL RIVER LAGOON & WETLANDS NATURAL PRESERVE
FREMONT PEAK SP
GARRAPATA SP
HATTON CANYON
HENRY W. COE SP
HENRY W. COE STATE WILDERNESS
JOHN LITTLE SR
FORT ORD DUNES SP
JULIA PFEIFFER BURNS SP
MARINA DUNES NATURAL PRESERVE
MARINA SB
MARTIAL COTTLE PARK PROJECT
MONTEREY SB
MONTEREY SHP
MOSS LANDING SB
OHLONE COASTAL CULTURAL PRESERVE
PAJARO RIVER MOUTH NATURAL PRESERVE
PFEIFFER BIG SUR SP
POINT LOBOS SR
POINT LOBOS RANCH
POINT SUR SHP
POINT SUR DUNES NATURAL PRESERVE
SALINAS RIVER DUNES NATURAL PRESERVE
SALINAS RIVER MOUTH NATURAL PRESERVE
SALINAS RIVER SB
SAN JUAN BAUTISTA SHP
ZMUDOWSKI SB
BIG SUR STATION / MULTI-AGENCY FACILITY
TEL (831) 667-2315
FAX (831) 667-2886


What beaches can I take my dog to?
Near the Monterey area, in regards to state beaches, dogs are allowed on leash at Monterey State Beach south of the Monterey Beach Hotel, Asilomar State Beach, and Carmel River State Beach.

We prohibit dogs from Zmudowski, Moss Landing, Salinas River, and Marina State Beaches because historically these beaches have had nesting sites for the Western Snowy Plover.