LIMITED VECHICLE ACCESS TO POINT LOBOS MONDAY, JULY 26
On Monday, July 26, 2021, vehicle access to Point Lobos State Natural Reserve will not be permitted between the hours of 3:30 – 5:00 p.m. due to a special event.


FULL OVERNIGHT CLOSURES OF HWY 1 AT BIXBY BRIDGE BEGIN MONDAY, JULY 12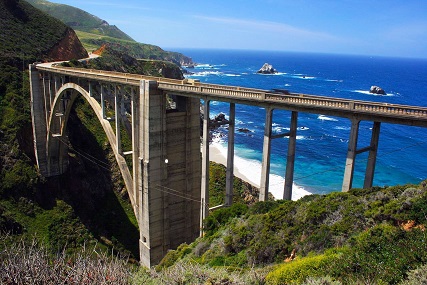 VISITORS TO THE BIG SUR AREA: Maintenance work at the Bixby Bridge (PM 59.5) will result in full overnight closures of Highway 1 for three weeks beginning Monday July 12.
The full overnight closures will take place from 9 pm to 5:30 am. (except for Sundays when the closures will begin at 10 pm.)
Week One begins Monday July 12; Full overnight closures will take place Monday through Thursday from 9 pm to 5:30 am.
Week Two begins Sunday July 18; Full overnight closures will take place Sunday July 18, 10 pm to 5:30 am, and Monday through Thursday from 9 pm to 5:30 am.
Week Three begins Sunday July 25; Full overnight closures will take place Sunday July 25, 10 pm to 5:30 am, and Monday through Thursday from 9 pm to 5:30 am.
In case of an emergency requiring travel across the Bixby Bridge during the hours of the closures, residents and all travelers are advised to call 911.
Due to the use of a large crane and other heavy equipment on the bridge during the closure, the roadway would take at least 30 minutes to reopen for emergency vehicles. Caltrans is working closely with the California Highway Patrol to coordinate traffic control and emergency response during closure hours.
There is no detour for this closure and traffic control will direct motorists to return along Highway 1 in the direction from which they came.
Message and directional signs will alert motorists in advance of the closure area.
These closures are necessary for contracted maintenance crews to perform repairs and inspections on the bridge support for the safety of all travelers.
Caltrans reminds motorists to move over and slow down when driving through highway work zones.
For traffic updates on other state highways in Monterey County, travelers may contact Caltrans District 5 Public Affairs at 805-549-3318 or can visit the District 5 website at:
https://dot.ca.gov/caltrans-near-me/district-5
WELCOME TO MONTEREY DISTRICT HEADQUARTERS
Welcome to the California State Parks - Monterey District website!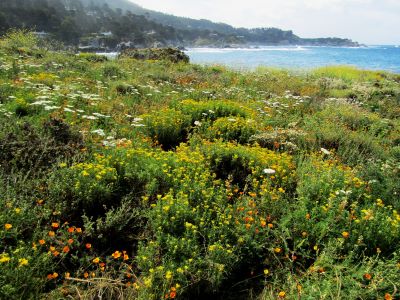 We hope to provide information on this site to welcome and prepare our visitors to the beautiful Monterey District State Parks!

For your safety, appointments for State Parks Pass purchases, or other business, are recommended. Please call (831) 649-2836. If you reach our voicemail, please leave a message and we will return your call. Thank you for your patience!
HOW TO REACH US:
Monterey District Front Office Hours of Operation:
Monday - Friday: 8:00 a.m. - 4:00 p.m.
Saturday Parks Pass Sales via advance appointment ONLY: 8:00 -12:00 noon. Call: (831) 649-2836 for appointment.
Please note: our office is closed from 12 noon to 12:45 p.m. daily.
We are also closed on all recognized California State holidays.
NO Public Restrooms Available.
TELEPHONE: (831) 649-2836
FAX: (831) 647-6239
MAILING ADDRESS: 2211 Garden Road, Monterey, CA 93940
Brent Marshall - Monterey District Superintendent: (831) 649-2836
Maria Avelino - Monterey District Administrative Officer III: (831) 649-2826


MONTEREY DISTRICT STATE PARKS
Please visit the individual webpage for the State Park you are interested in learning about:
ANDREW MOLERA SP
ASILOMAR SB AND CONFERENCE GROUNDS
ASILOMAR DUNES NATURAL PRESERVE
CARMEL RIVER SB
CARMEL RIVER LAGOON & WETLANDS NATURAL PRESERVE
GARRAPATA SP
HATTON CANYON
JOHN LITTLE SR
FORT ORD DUNES SP
JULIA PFEIFFER BURNS SP
MARINA DUNES NATURAL PRESERVE
MARINA SB
MONTEREY SB
MONTEREY SHP
MOSS LANDING SB
OHLONE COASTAL CULTURAL PRESERVE
PAJARO RIVER MOUTH NATURAL PRESERVE
PFEIFFER BIG SUR SP
POINT LOBOS SR
POINT LOBOS RANCH
POINT SUR SHP
POINT SUR DUNES NATURAL PRESERVE
SALINAS RIVER DUNES NATURAL PRESERVE
SALINAS RIVER MOUTH NATURAL PRESERVE
SALINAS RIVER SB
ZMUDOWSKI SB


California State Parks Pass Sales
Please note: for your safety, appointments are recommended for State Parks Pass purchases. To schedule an appointment please call: (831) 649-2836 The pass price list is above.
The California State Parks Monterey District Front Office has resumed CA State Parks Pass sales and renewals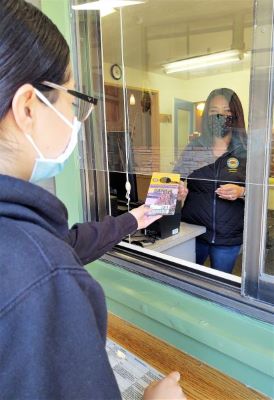 at our customer service window located adjacent to the District Office front entrance.
We are selling the California Explorer, Golden Poppy, Golden Bear, Limited Use Golden Bear, and Disabled Discount passes
Monday through Friday, between the hours of 8:30 a.m. and 3:30 p.m.
Saturdays via appointments ONLY between 8:00 a.m. and 12:00 noon. Call (831)649-2836 to schedule an appointment.
NOTE: Office is closed for staff lunch between 12:00 noon and 12:45 p.m. daily

At this time the Monterey District Office is accepting payment for pass sales and renewals by credit card only.
For more information or to schedule an appointment, please contact the Monterey District Front Office at (831) 649-2836,
or send us an email request at Monterey.AdminStaff@parks.ca.gov


California State Parks Pass Price List
Please Note:
Appointments are recommended for State Parks Pass sales . To schedule an appointment please call: (831)649-2836
Full Price Annual Passes

California Explorer $195.00
Golden Poppy Pass $125.00

Discount Annual Passes
Golden Bear $5.00
Limited Use Golden Bear $20.00
Disabled Discount Pass $3.50
Link for More Information
Link for More Information
BIG SUR AREA - WHAT'S OPEN SUMMER 2021
PLEASE CHECK individual park unit webpages for the most current updates regarding access, camping, weather-related closures, etc.
Andrew Molera State Park: https://www.parks.ca.gov/?page_id=582
Julia Pfeiffer Burns State Park: https://www.parks.ca.gov/?page_id=578
Pfeiffer Big Sur State Park: https://www.parks.ca.gov/?page_id=570
Point Sur State Historic Park: https://www.parks.ca.gov/?page_id=565
Big Sur Station/Multi-Agency Facility: Telephone: (831) 667-2315; Fax: (831) 667-2886


DIVE INTO WORLD OCEAN DAY 2021 WITH CA STATE PARKS & MONTEREY BAY AQUARIUM!
If you missed the livestream, please access via the YouTube link below.
As the school year wraps up, the California State Parks PORTS (digital education) Program celebrates World Ocean Day, June 8th, 2021, with the Monterey Bay Aquarium!

Beginning at 8:00 AM, California State parks and Monterey Bay Aquarium scuba divers will be broadcasting live from underwater in the kelp forests and rocky reefs of Point Lobos State Marine Reserve. You'll also visit other California State Parks and marine protected areas (MPAs) along California's coast where we will learn about how the ocean connects us all and supports all life on planet Earth. Students will be able to gain a better understanding of California's amazing coastal habitats and species, and learn about actions we can all take to protect marine life and our global ocean!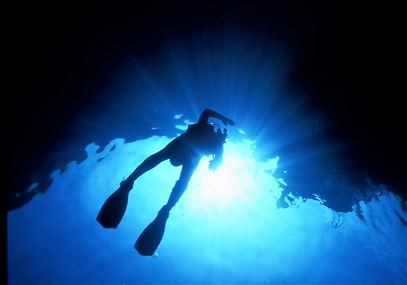 on Tuesday, June 8, from 8-10:00 a.m. (PDT)
SNOWY PLOVER BREEDING SEASON UNDERWAY AT MONTEREY STATE BEACHES
California State Parks Reminds Visitors to Share Monterey Bay Beaches with Wildlife and Local Habitat
In preparation for a busy beach season in Monterey Bay's state beaches, California State Parks is reminding the public to respect wildlife and the local habitat. The state beaches and dunes found in this region support diverse and sensitive vegetation and wildlife, such as the Western Snowy Plover, and the department needs the help from the public to keep them that way.
The busy season in Monterey's state beaches coincides with the Western Snowy Plover breeding season, which extends from March 1 through September 30. The Western Snowy Plover is a small, light colored ground-nesting shorebird with black or dark brown marking on the head and breast. This small shorebird is listed as threatened under the Federal Endangered Species Act. They are vulnerable to human disturbances because they lay their eggs and raise their flightless chicks on the ground. Stealth and camouflage are the Snowy Plovers' primary defense against people and predators, so it is not surprising that they go unnoticed by many beach goers.
The public visiting the beaches will encounter post and cable fencing that delineates areas that are closed to protect breeding Snowy Plovers as well as the sensitive dune ecosystem. Always respect these closed areas.
Below are some key things that visitors can do to help protect the sensitive beach and dune ecosystem:
Plan ahead to learn about park rules.
Leave your pet at home. Dogs are prohibited at most state beaches in the southern Monterey Bay.
Use designated trails.
Keep out of fenced or posted closure areas.
Dispose of garbage properly to avoid attracting Snowy Plover predators. Do not feed any wildlife.
Leave kelp and driftwood undisturbed. It provides special habitat features for plovers.
Do not approach birds or nests.
Find more information about the western snowy plover online at ca.audubon.org/westernsnowyplover.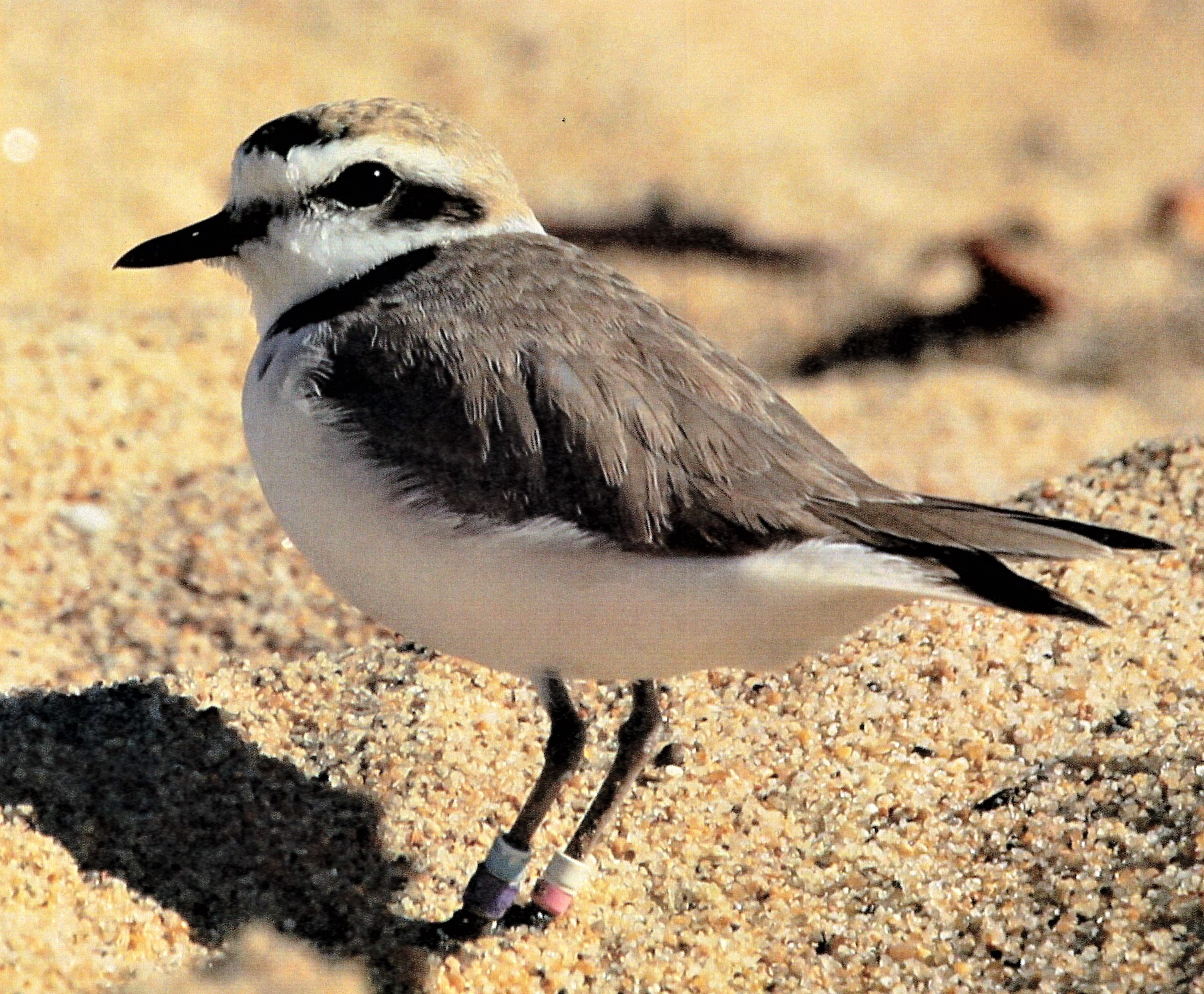 Be "In The Know": Alcohol, Bonfires and Pets at Monterey State Beaches
NOTE: DUE TO COVID-19 PROPER SOCIAL DISTANCING AT BEACHES IS REQUESTED.
IS ALCOHOL ALLOWED AT STATE BEACHES?
Alcohol consumption is not allowed at Monterey District State Beaches. Please check with local municipalities regarding alcohol consumption at other Monterey Peninsula beaches.
ARE BONFIRES ALLOWED AT STATE BEACHES?
Bonfires are NOT allowed on State Beaches due to environmental and safety concerns. Portable camp stoves, such as Hibachi or Weber, are permitted for food preparation and consumption on site. Persons using approved devices for cooking must remove all unexpected fuel (coals, briquettes, etc.) from the beach. Dumping hot coals and ash, and burying in the sand not only harms the environment, but can potentially harm other beach goers.
YOUR HELP is needed to keep our beautiful beaches CLEAN and SAFE by packing out trash. Trash receptacles are located at beach entries for your convenience.
CAN I BRING PETS TO STATE BEACHES?
Dogs are allowed ON leash at Asilomar State Beach, Carmel River State Beach, and on paved trails at Fort Ord Dunes State Park.
Please consider families with infants and young children who frequent the beach when walking dogs. You are required to keep your dog under control and we ask that you pick up after your pet.
THANK YOU for keeping out beautiful beaches CLEAN and SAFE for ALL!! To learn more about CA State Parks' policy regarding dogs at State Parks visit or Dog at Parks page.
NOTE: Dogs are NOT allowed on the beaches at Zmudowski, Moss Landing, Salinas River, Marina, Fort Ord Dunes, Seaside, Point Lobos State Natural Reserve, and Garrapata park units. Many of these beaches are home to nesting sites for the Western Snowy Plover. Point Lobos is a State Reserve with highly protected habitat areas that do not allow for visitation with pets.


FOR FAMILIES: MPA Coloring Book
Marine Protected Area Coloring Book - Zonas marinas protegidas libro para colorear
Embark on a journey of discovery about Marine protection in a fun and easy way!!
The Marine Protected Areas Coloring Book - Zonas marinas protegidas libro para colorear - helps students of all ages learn about the rich diversity of plant and animal life found in California's Marine Protected Areas (MPAs). This weblink has more information: Marine Protected Areas Coloring Book