---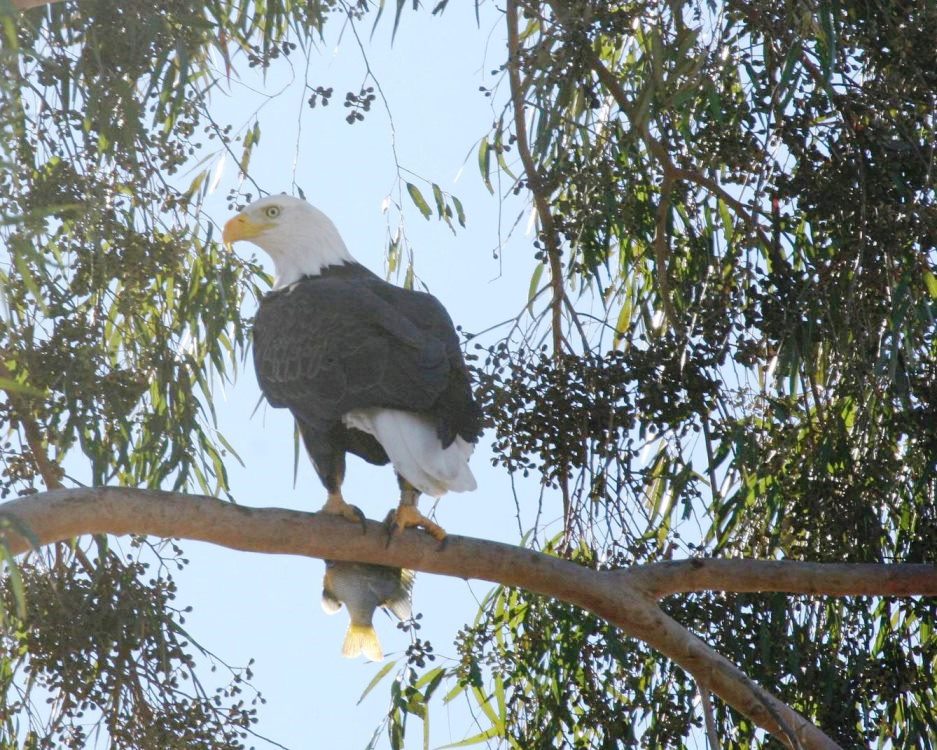 Lake Perris has abundant fishing opportunities!
Lake Perris was the first lake in Southern California to be stocked with Alabama spotted bass. Anglers also planted rainbow trout, channel catfish, and Florida bluegill. Green sunfish arrived via the California Aquaduct, along with the tiny shrimp from the San Francisco Bay that provide food for the gamefish. The lake also has a large population of crayfish, also known as "crawdads."
The best areas to look for catfish are the southwest corner of the dam or the east end of the lake. The catfish tend to prefer mackerel or nightcrawlers as bait. Look for bass around Alessandro Island. Trout are taken along the dam and respond well to threadfin shad. Bluegill like crickets or meal worms and can be taken around the marina or marshy areas. "Crawdads" can be taken by hand, line, or net.
---
Trout Plants
The Department of Fish and Wildlife stocks catchable-sized trout at Lake Perris during the cooler months.

The trout planting schedule can be found on the Department of Fish and Wildlife's website. The schedule notes the anticipated week of a trout plant. More specific dates are not given to avoid focusing excess fishing activity immediately after a plant. Park employees are not notified of plants in advance.

California Department of Fishing and Wildlife
Inland Deserts Region
Serving Imperial, Inyo, Mono, Riverside and San Bernardino counties
(909) 484-0167
email: AskRegion6@wildlife.ca.gov
Fishing
California Department of Fish and Wildlife
Department of Fish And Wildlife Frequently Asked Questions

California State Fishing Licenses
A valid California State Fishing License is required for all persons 16 years of age
Licenses are available at almost any bait shop, walmart, or sporting goods store with fishing gear.
Bass: 5 of legal size limit (12 inches)
All Bass must be 12 inches in length or more with their mouth closed and laying flat.

Trout: 5
Catfish: 10
Bluegill, Red Ear Sunfish, Crappie and Green Sunfish: 25 of 1 kind or total combined
Bull Head: No limit
Carp: No limit

Bait
Mollusks, crustaceans, amphibians (except salamanders), fish eggs and treated and processed foods may be used for bait, except: No salamander may be used as bait.
Worms, crickets, crayfish (bait shop purchased crayfish only)
Dead ocean fish, lures, and processed foods such as Salmon eggs, cheese baits etc.
---
Fishing Tournaments
Fishing Tournaments of any size require a DPR Special Event Permit, in addition to the Department of Fish and Game permit.
Completed packet:
1. Special Event Permit
2. Copies of the Department of Fish and Game Permit(s)
3. Certificate of General Liability Insurance.
4. Payment of required permit fees to California Department of Parks and Recreation
Send all completed applications to kathy.bacha@parks.ca.gov
Click here to download a special event application (Part 1) Click here to download a special event application (Part 2) Click here to download special event insurance form.
---