UPDATE (March 31, 2020):
This park is temporarily closed to vehicular access.
The park remains open for locals who wish to walk, hike and bike (in parks with bike trails) in the park, provided they practice social/physical distancing of 6 feet or more. This is not the time for a road trip to a destination park or beach.
In an effort to prevent visitation surges and help stop the spread of the coronavirus (COVID-19), State Parks has implemented the following safety measures to date:
Closed some parks, meaning all trails and restrooms within these parks are closed.
Closed vehicular access at remaining parks, including for off-highway vehicle riding.
Closed all campgrounds, museums and visitor centers.
Cancelled all events.
A list of closures is available online at
parks.ca.gov/FlattenTheCurve
. The list is dynamic and updated on a regular basis.
Phone Number
(831) 423-9703
Park Hours
Park: 8am - Sunset
Visitor Center & Store: Thursdays through Sundays 10am-4pm (Closed 12/18-25)


Driving Directions to Wilder Ranch SP
The park is north of Santa Cruz, immediately west of Highway One, just a mile or so past the Western Drive stoplight.


Online reservations are not available for this park.
Upcoming Park Events
No events scheduled at this moment.
TRAIL USE
Bike Trails
Hiking Trails
Horseback Riding

DAY-USE ACTIVITIES & FACILITIES
Historical/Cultural Site
Picnic Areas
Env. Learning/Visitor Center
Exhibits and Programs
Guided Tours
Interpretive Exhibits
Beach Area
Vista Point
Nature & Wildlife Viewing
Family Programs
Geocaching

OTHER FACILITIES & VISITOR INFORMATION
Restrooms
Drinking Water Available


TEMPORARY FACILITY CLOSURES AND EVENT CANCELLATIONS
DAY USE AREAS (trails, beaches): Open; Please bring cash in exact change to pay fees at self-registration stations.
RESTROOMS: Open; Please bring soap for handwashing or hand sanitizer.
PARKING LOTS: All parking lots in San Mateo County-area parks and specific parking lots in Santa Cruz County-area parks are temporarily closed. Click here for the latest updates.
CAMPGROUNDS: Temporarily Closed
PARK STORES, VISITOR CENTERS & MUSEUMS: Temporarily Closed
EDUCATIONAL PROGRAMS & GUIDED TOURS: Temporarily Suspended
LARGE EVENTS: Temporarily Suspended
SPECIAL EVENT PERMIT APPLICATIONS: Temporarily Suspended

California State Parks is taking steps to support state and local efforts to slow the spread of COVID-19 (coronavirus). As of March 23, 2020, State Parks has temporarily closed vehicular traffic to certain parks experiencing high visitation. This includes all San Mateo County parks. To see a current list of impacted parks, visit www.parks.ca.gov/flattenthecurve. For those wishing to take a break in the outdoors, public health officials are advising them to walk, run, hike and bike in their local neighborhoods and walk to parks. Most importantly, the public is being asked not to congregate in the outdoors.

Campgrounds are temporarily closed as of March 17, 2020. Camping reservation holders will be contacted via email for refunds. Visitor Centers, museums, and park stores are also temporarily closed.


Guided tours, educational programs, and large events are temporarily suspended as of March 14, 2020. Tour reservation holders will be contacted via email for refunds. Special event applications have been suspended until further notice as of March 14, 2020.

As of March 17, 2020, non-campground outdoor areas of parks, including trails and beaches, remain open. Visitors are reminded to practice social distancing and maintain at least six feet between other visitors and anyone who is coughing or sneezing. Restrooms also remain open, and visitors are advised to take soap for hand washing and alcohol-based hand sanitizers when water is not available.

State Parks recommends that everyone follow precautionary guidance issued by the California Department of Public Health, public local health agencies, the Governor's Office of Emergency Services and the Centers for Disease Control and Prevention when recreating in the outdoors. Everyone has the responsibility to "flatten the COVID-19 curve at Parks" by maintaining a social distance of 6 ft. or more when recreating in the outdoors, and staying home if they are sick. If visitors cannot maintain social distancing, they need to leave the park.

For the most up-to-date information on how State Parks is supporting the state's COVID-19 efforts, please visit www.parks.ca.gov/flattenthecurve and follow State Parks on its social media platforms: Facebook, Twitter and Instagram.
Visiting Wilder Ranch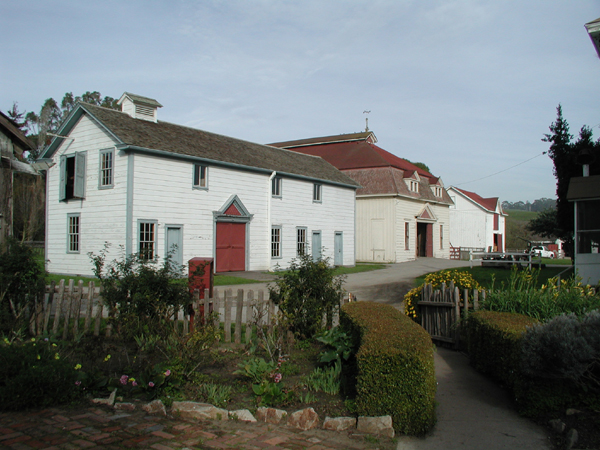 The Santa Cruz coastline awaits discovery on Wilder Ranch State Park's 7,000 acres. From the crest of Ben Lomond Mountain, the landscape rolls down ancient wave-cut terraces through the marsh lands of a nature preserve to the seashore. Step back in time to the late 1800's and visit an early dairy ranch. You can explore California's early ranching history by visiting an 1897 Victorian home, or experience a 1896 water-powered machine shop. Bring a picnic to enjoy on the front lawn, and visit the farm animals. With more than 35 miles of trail, you can adventure into the Santa Cruz Mountains or walk along the coastal bluffs.
Things to Do
EXPERIENCE HISTORY – Discover California's early ranching history and experience what life was like a century ago on this innovative dairy ranch. Explore the 1897 Victorian home, 1859 Gothic Revival farmhouse, 1896 water-powered machine shop, rodeo arena, barns and other historic buildings on our hour long tours on weekends at 1pm (call the park to confirm).
GROUP TOUR - Request a private 1-hour Ranch Tour for your group or organization of 10-25 partcipants by clicking here. Requests must be scheduled at least 2-weeks in advance. For school field trips, please click here.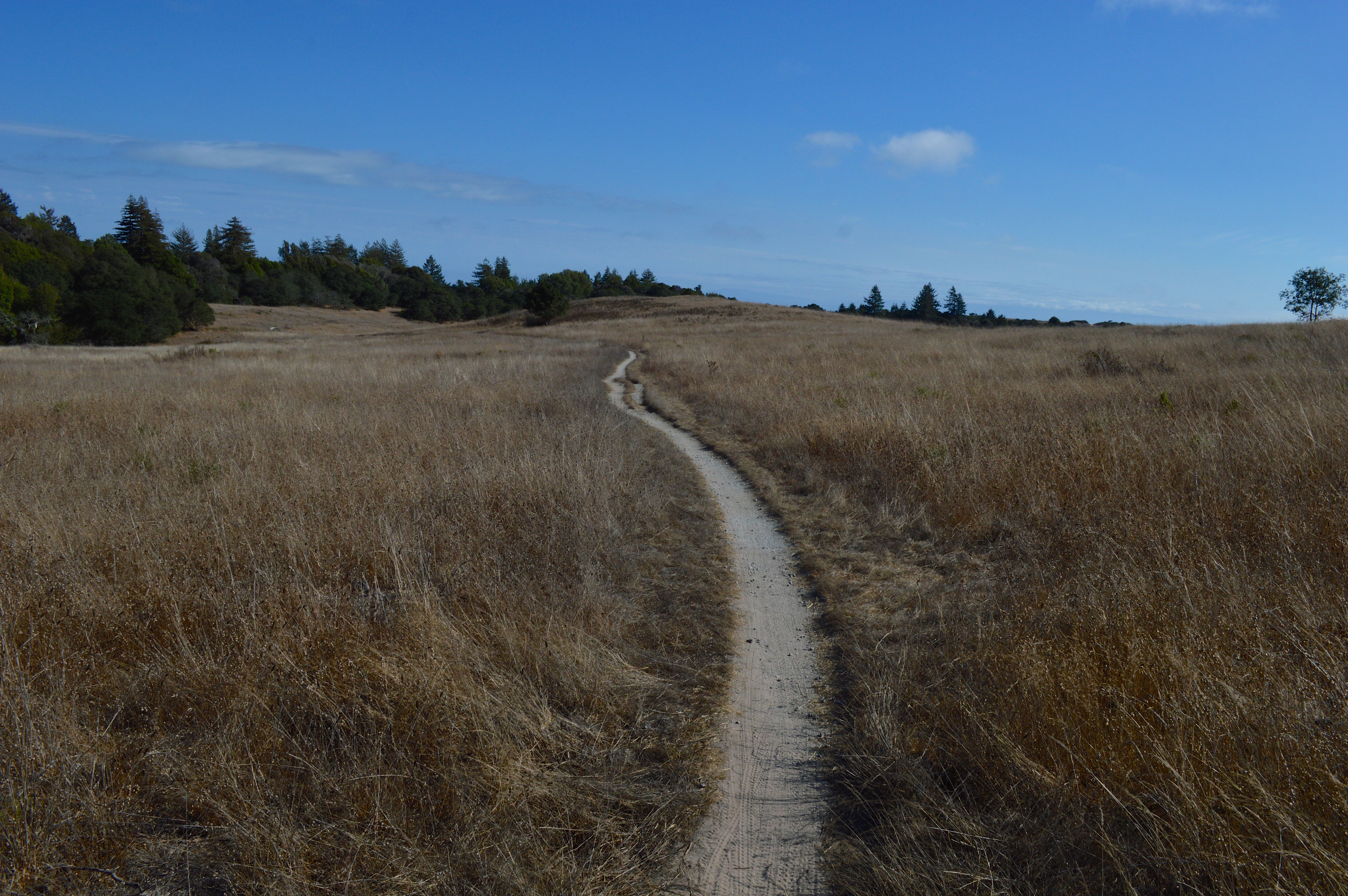 HIKING – for recommend hikes, please click here.
BICYCLING – for recommended biking routes, please click here.
PARK EVENTS – Free Public Ranch Tours are offered every Saturday and Sunday at 1pm. No reservation required. Meet inside Visitor Center. To view a complete list of upcoming events and activities, please click here.
HORSEBACK RIDING & CAMPING – Equestrians are allowed on all park trails and unpaved roads except those on the ocean side of Highway 1. Six equestrian-only campsites are available first-come, first-served year round. Call 831-423-9703 for access to this staging and horse-camping area near Dimeo Lane. There's no other camping in the park.
Basic Park Information
FEES - There is a $10 vehicle day-use fee. Regular sized autos $10 (seniors $9, age 62 or older), $50 bus parking (10-24 passengers), and $100 for bus parking (25+ passengers) $100.
DOGS are not allowed at Wilder Ranch (except for service animals). For a list of locations you can take your dog in Santa Cruz County, please click here.
HORSES are allowed on all park trails and unpaved roads except those on the ocean side of Highway 1.
BICYCLES are allowed on all trails and roads at Wilder Ranch. Please obey the 15 mph speed limit; stop when approaching a horseback rider; walk bicycles through ranch complex and be respectful of hikers.
DRONES are not allowed in the park. To protect wildlife and cultural resources, and for the safety and welfare of visitors and staff, the park is closed to the use of Model Aircraft, Unmanned Aircraft Systems (UAS), and Gliders in flight.
---
Additional Visitor Services
Randy Clayton dba Santa Cruz Carriage Company Draft Horses (Horse rides and interpretive programs)
Teachers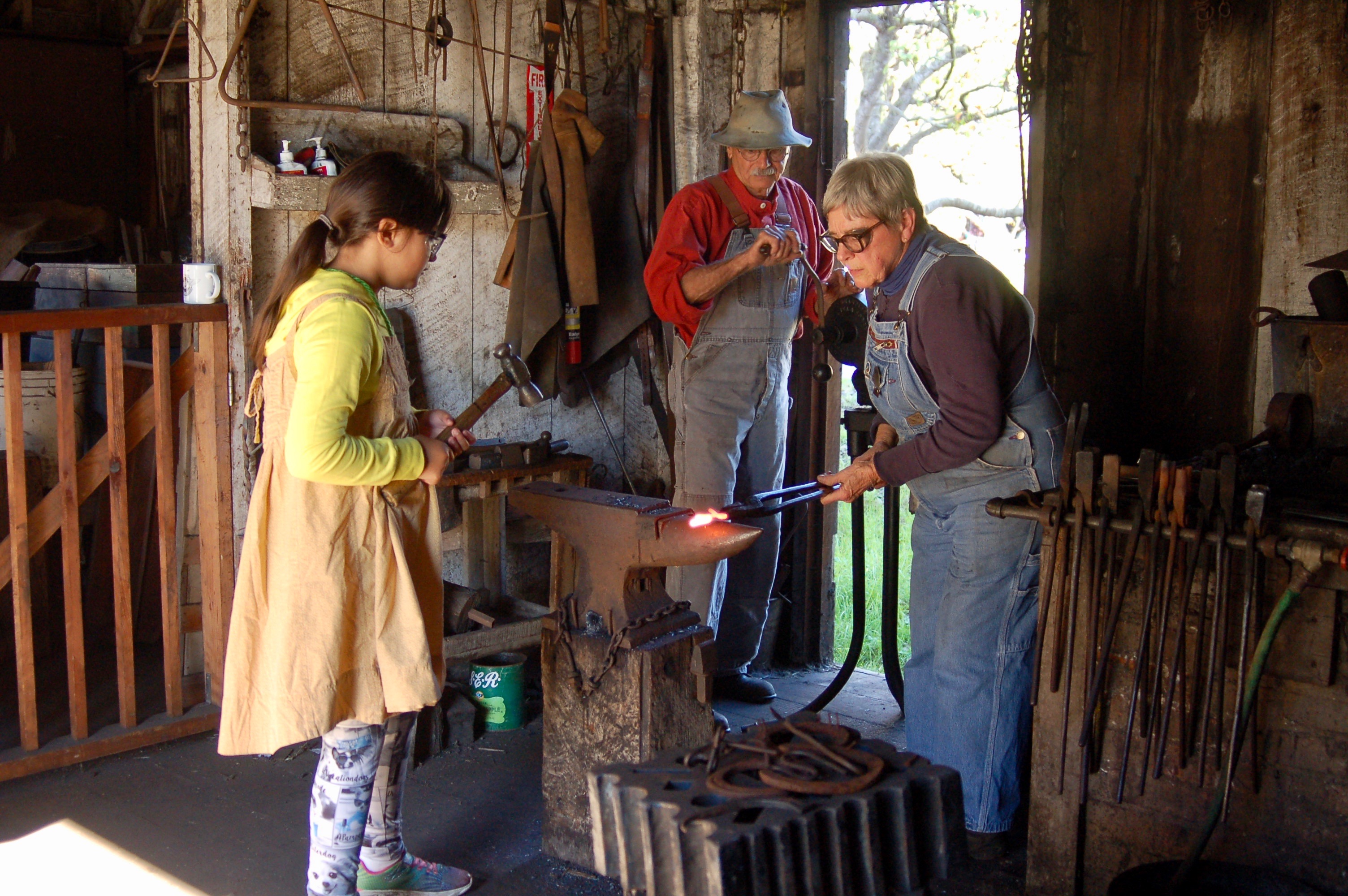 Wilder Ranch offers Ranch Tours or Farm Animal Tours for groups of 10 or more. Reservations must be made at least 2 weeks in advance. Please click here for more information.
Photograph courtesy of Friends of Santa Cruz State Parks.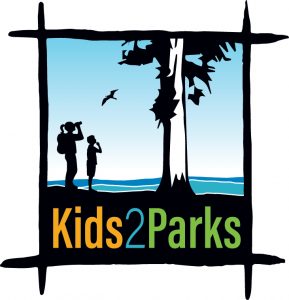 Kids2Parks is an innovative park-equity program to bring students from Title 1 schools to State Park field trips. The program, a partnership between California State Parks and Friends of Santa Cruz State Parks, increases the number of students who have visited a state park or beach by reducing barriers to access. The program offers transportation funding for field trips to select Title 1 schools in Santa Cruz, San Mateo, and Santa Clara counties. For more information, and to apply please visit www.thatsmypark.org/visit/k2p/.
Volunteering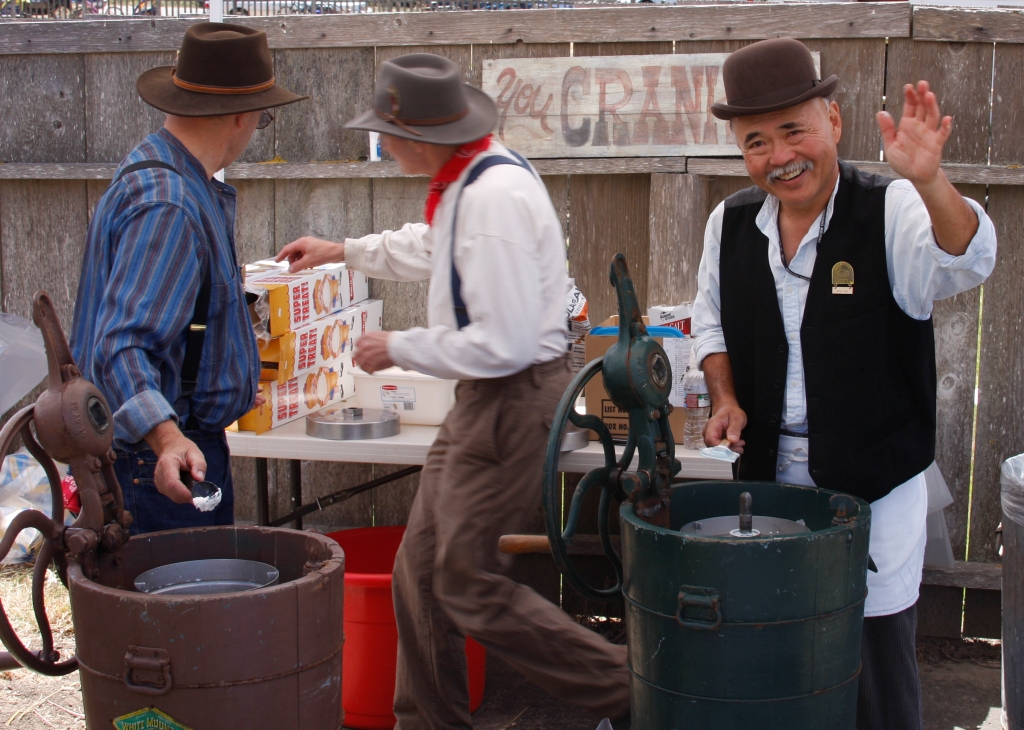 Do you enjoy nature and being outdoors? Do you want to share knowledge with others and promote conservation and stewardship? There are many ways in which you can become more involved with your parks. Please click here to find out more.