Celebrate Native American Heritage Month

November is National Native American Heritage Month, where the original peoples of what is now the United States of America are celebrated. California Native Americans have been caring for the land of California since time immemorial. California State Parks recognizes this legacy as we work together with Tribal partners to preserve and protect California's natural and cultural heritage for generations to come.
As part of the department's Reexamining Our Past Initiative, State Parks is actively consulting and working with Tribes to more accurately reflect their history throughout the State Park System.
Sign Carver Alme Allen, a local artist of Karuk and Yurok descent who was hired to redesign the signs, puts the finishing touches on the new Sue-meg State Park sign June 2022
The department continues to work with California Native American tribes and the public to identify and rename features in the State Parks System to honor California Native Americans' deep connections to these ancient landscapes. In 2023, two park features at Anderson Marsh State Historic Park were renamed. A ridge, formerly known as Lewis Ridge, was renamed Mxqawlay'ba Knowin Xyoykith Ridge, which translates to "the grandmothers/ancestors heal on this mountain," in Southeastern Pomo. The other park feature that was renamed is the McVicar Trail, now called Dawa Qanoq'ana, which translates into "south way in front of me."
State Parks works with California Tribal Nations to establish Memoranda of Understanding (MOUs) to create protocols for successful cooperation and partnership. In the past year, State Parks has signed MOUs with the Washoe Tribe of Nevada and California, the San Luis Rey Band of Luiseño Indians, the Cher-Ae Heights Indian Community of the Trinidad Rancheria, the Shingle Springs Band of Miwok Indians, the Bear River Band of the Rohnerville Rancheria, and renewed an MOU with the Koi Nation of Northern California.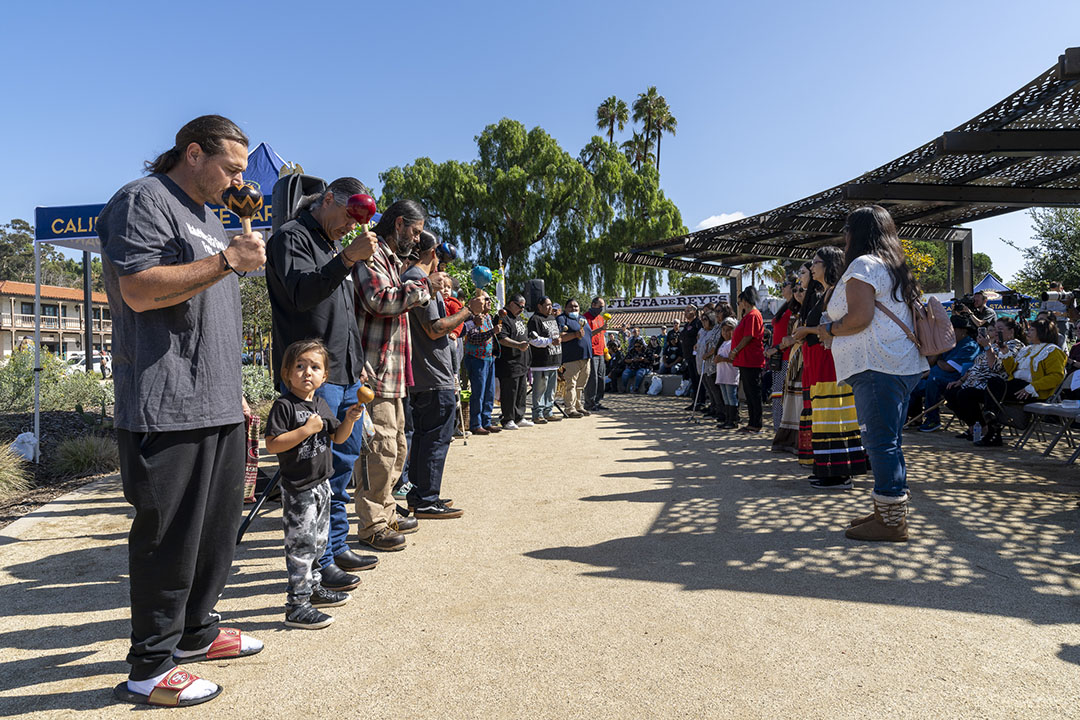 Dancers during the performance of the grand opening of lipay~Tipai Kumeyaay Mut Niihepok (Land of the First People) in 2021 at Old Town San Diego State Historic Park
---
State Parks and California Natural Resources Agency Events
This month, State Parks and the California Natural Resources Agency invite you to celebrate and honor Native American Heritage Month. Join us, virtually or in-person, in the events below.
California Native American History
Below you will find some state parks that allow you to connect and learn more about California Native American history: