Patrick's Point State Park
Contact Information
(707) 677-3570
Max. Trailer Lengths
Trailer: 31 Feet
Camper/Motorhome: 31 Feet
Driving Directions to Patrick's Point SP
The park is 25 miles north of Eureka and 56 miles south of Crescent City.


Reservation Notice
Beginning Aug. 1, 2017, California State Parks is moving to a new reservation system to make it easier for you to reserve camping and lodging sites! For more information, such as FAQs, please visit ReserveCalifornia™ Note: Beginning at midnight July 26 to 8 a.m. Aug. 1, 2017, the website and telephone reservations will be temporarily offline to prepare for the new launch of the system. During this time, all existing reservations will be honored. We thank you for your patience!
Camping and Lodging
Online reservations are available 24 hours a day, seven days a week. Reservations can be made 7 months in advance on the first day of the month beginning at 8:00 a.m. PST via the website, by mail, or by calling the toll free telephone number at 1-800-444-7275. Due to seasonal volume, access to the ReserveAmerica website and the telephone line may at times be limited.
Upcoming Park Events
No events scheduled at this moment.
---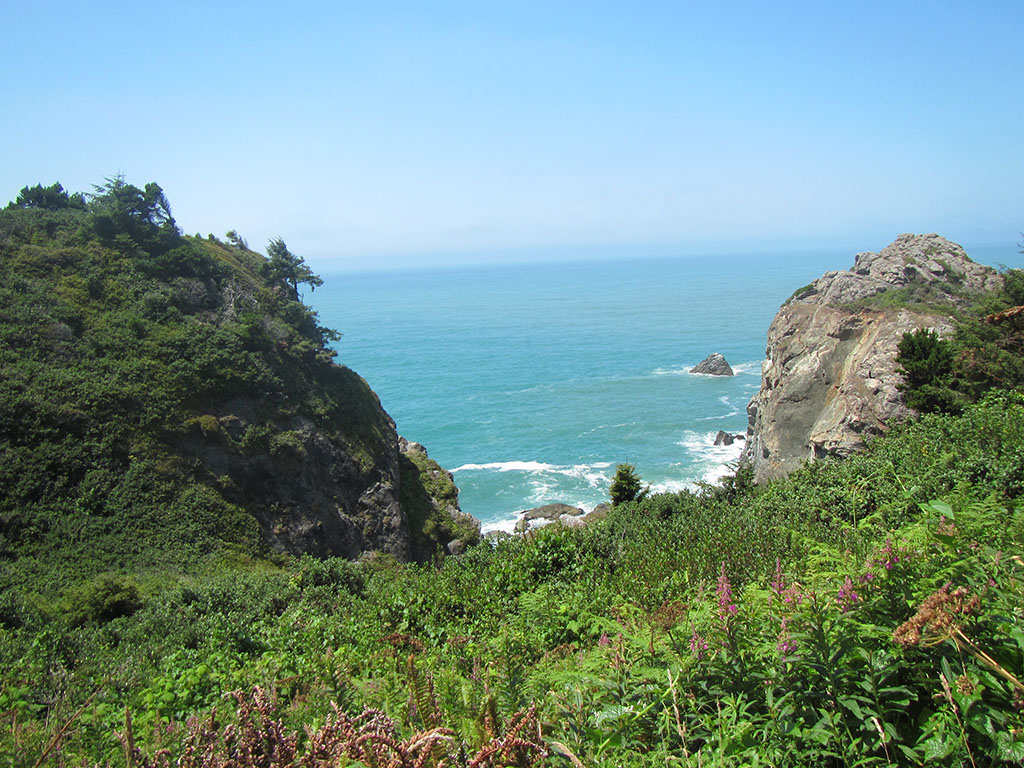 Thirty miles north of Eureka, Patrick's Point State Park sits on a lushly forested promontory beside the Pacific Ocean.

The one-square-mile park is densely packed with potential adventures. On a short walk around the perimeter of the park, you can hunt for agates, explore tidepools, and walk through a jungle of shrubs and trees as you peer out at seals, sea lions, and migrating whales. In the park's interior, you'll find a visitor center, a native plant garden, and a reconstructed Yurok plank-house village. You can picnic or wake up to birdsong at one of three campgrounds. In summer, you can witness a traditional ceremony at Sumêg Village or take a hike led by a docent or professional naturalist.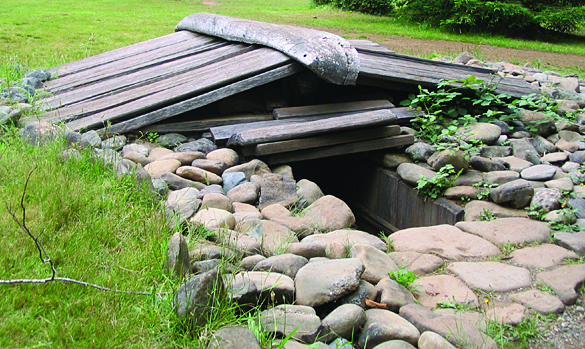 You don't have to go far to find something fascinating at Patrick's Point.
Weather
40–65°F. in summer, 35–55° in winter.

Night and morning fog lurks almost all year. Sometimes it doesn't lift for days at a time in summer. Beautiful, clear days are more common in spring and fall.

Rainfall averages about 60 inches a year, most of it between October and April.

Rules & Notifications
Dogs are permitted only in the campground and day-use areas, not on the trails or on the beach. They must be kept in an enclosed vehicle or tent at night, and on a controlled six-foot leash during the day.
Swimming is not advised. The ocean off Patrick's Point is cold and dangerous. Please keep an eye on small children, as there are unexpected holes in the underwater sand and the undertow can be very strong. Occasional "sleeper" waves appear unexpectedly and can be much larger than typical waves.
Please do not pick wildflowers or mushrooms.
Don't Feed the Wildlife and Keep Your Camp Crumb Clean!
Lock food in a hard-topped car or in a car trunk. Campsite cupboards and ice chests are not bear proof. Store food in airtight containers, or wrap it carefully.
Campsite parking is limited to only two licensed vehicles per campsite. Trailers and RVs are considered vehicles for campsite parking occupancy. Extra-vehicle fees will be charged for each additional motor vehicle beyond the first, which must be parked in designated areas.
Social Feed
---
Available Activities and Facilities at Patrick's Point State Park
OVERNIGHT FACILITIES
Family Campsites
Group Campsites
Hike or Bike Campsites
RV Dump Station
Alternative Camping
RV Access

TRAIL USE
Hiking Trails

DAY-USE ACTIVITIES & FACILITIES
Picnic Areas
Env. Learning/Visitor Center
Exhibits and Programs
Fishing
Interpretive Exhibits
Scuba Diving/Snorkeling
Beach Area
Windsurfing/Surfing
Family Programs
Geocaching

OTHER FACILITIES & VISITOR INFORMATION
Restrooms / Showers
Restrooms
Outdoor Showers
Drinking Water Available