State Indian Museum State Historic Park
UPDATE (May 1, 2020): This park is temporarily closed to vehicular access, meaning there are no parking facilities and parking on roadways is prohibited to protect public health from the COVID-19 pandemic. Although this park is open to local residents, they must abide by the following guidelines:
Stay Local: Walk or bike into the park. Do not drive to the park.
Stay Active: Keep walking, jogging, hiking and biking. Watch for one-way trails.
Stay Safer at 6 Feet: Maintain a physical distance of 6 feet or more. Gatherings, picnics and parties are not allowed. Visitors are being asked to leave if there are too many people at the park or on trails to allow for the required physical distance.
Stay Clean: Be prepared. Bring soap/sanitizer and pack out all trash.
Statewide, many parks and beaches are temporarily closed or have very limited access to ensure Californians are abiding and practicing physical distancing. The goals are to make sure people are safe and to mitigate the spread of COVID-19 as much as possible. To view the list of closures and what they mean to the public, please visit
www.parks.ca.gov/FlattenTheCurve
.
Phone Number
(916) 324-0971
Dogs Allowed?
Yes
Only service animals allowed inside the museum and in exterior display areas.
Driving Directions to State Indian Museum
The park is located in downtown Sacramento at 26
th
and K streets in downtown Sacramento - adjacent to Sutter's Fort State Historic Park.
Traveling on I-80, from San Francisco, take Business 80/Hwy 50 east. Take the Business 80 exit (north towards Reno) to the N Street turn off. Travel straight on 30th Street then turn left under the freeway at L Street to the Sutter's Fort and the State Indian Museum, which will be located on your right.
Monday -Saturday, bring quarters for the parking meters. Parking is free on Sundays.
There are many city buses that stop beside K or L Street.
For route and schedule information,
Sacramento Regional Transit District
or please call Sac RT Customer Service Center at (916) 321-BUSS (2877).
Online reservations are not available for this park.
Upcoming Park Events
No events scheduled at this moment.
TRAIL USE
Bike Trails
Hiking Trails

DAY-USE ACTIVITIES & FACILITIES
Historical/Cultural Site
Env. Learning/Visitor Center
Exhibits and Programs
Guided Tours
Interpretive Exhibits
Museums
Family Programs

OTHER FACILITIES & VISITOR INFORMATION
Restrooms
Drinking Water Available

In an effort to protect public health and the safety of our visitors, volunteers and staff as the state responds to the continued threat of COVID-19, California State Parks is temporarily closing the State Indian Museum. While we are not directly affected by COVID-19, we are monitoring the situation carefully and are committed to following California Governor's updated policy on social gatherings to help slow the spread of COVID-19. We thank you for your patience, trust and continued support. We'd also like to thank our volunteers, partners, and staff for their commitment and dedication as public servants through these challenging circumstances. For the most up-to-date information, please follow our park webpage and social media channels.
The State Indian Museum, opened in 1940, depicts three major themes of California Indian life: Nature, Spirit, and Family. Native peoples lived prosperously for thousands of years in what is now California. All of the exhibits and photographs on display in the museum are presented with respect for those who went before us on this land and continue to live in California communities today.

California Indian cultural items in the museum include traditional baskets, along with some of the smallest in the world, a redwood dugout canoe, ceremonial regalia, beadwork, and hunting & fishing tools-some of which are more than twenty-four hundred years old. There is also an exhibit depicting the life of Ishi, reputedly the last survivor of the Yahi tribe, illustrating how Native culture was powerfully impacted and forever changed when outsiders arrived.
Many Native people have donated photographs of family and friends for viewing in the museum. There is also a wall of photographs devoted to honoring California Elders, and a hands-on area where visitors have the opportunity to utilize Indian tools like the pump drill, used for making holes in shell beads, and the mortar & pestle, used for grinding acorns.
Visit Our Museum Store
Please visit our store, located inside the museum, for Native-made jewelry, gourds, hand-crafted dolls, baskets, soapstone carvings, and the area's largest selection of California Indian books.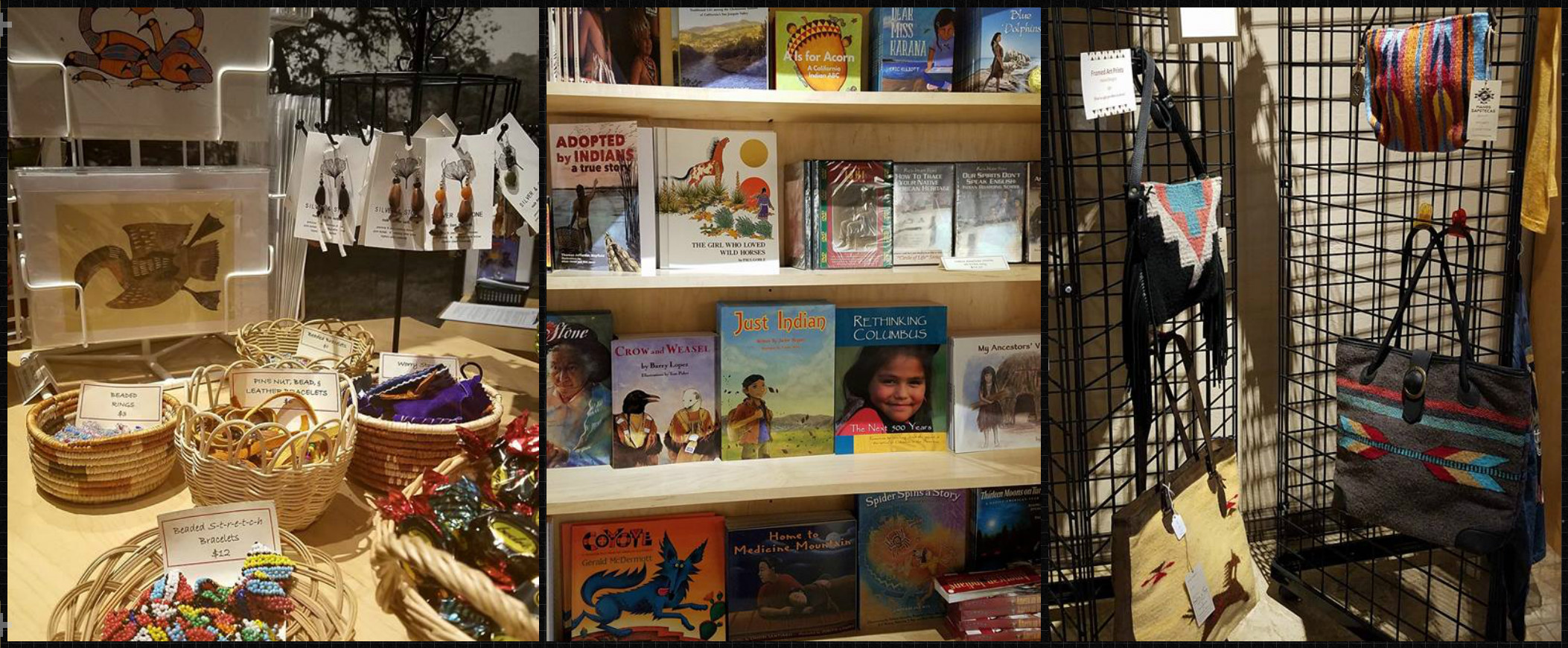 An abundance of Native-made items and California Indian books are available in the Museum Store.
Location and Parking:
The State Indian Museum is located in the downtown area of Sacramento at 26th and K Streets.

Traveling on I-80, from San Francisco, take Business 80/Hwy 50 east. Take the Business 80 exit (north towards Reno) to the N Street exit. Travel straight on 30th Street, then turn left under the freeway at L Street and travel on L Street to 26th Street. Bus parking is available on L Street by Sutter's Fort. Metered automobile parking is available on 26th and K Streets.

Seasons/Climate/Recommended Clothing
Summer and spring are warm; fall and winter can be cool. Layered clothing is advised.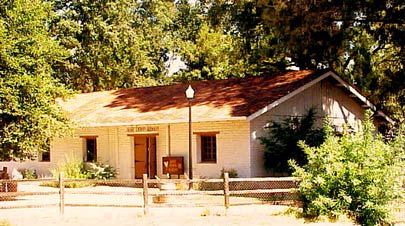 Photography
Photography in general is prohibited at the museum.

Commercial photography is allowed on a case by case basis by advance arrangement. Visit www.film.ca.gov for more information.
Essential Art: Native Basketry from the California Indian Heritage Center
by Brian Bibby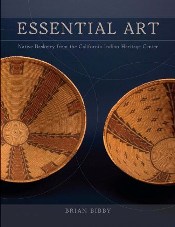 Available now Essential Art: Native Basketry from the California Indian Heritage Center by Brian Bibby. The catalog of the California Native basketry collection in the stewardship of the State Indian Museum/California Indian Heritage Center, this book offers a glimpse into one of the most culturally valuable and diverse collections of California Indian basketry anywhere in the world. Feature articles and stunning photos illustrate the history of this unique collection. It also features the background story of several of the Native women whose baskets are curated at the museum, and provides a peek into a world where basketry was part of everyday life.
Essential Art: Native Basketry from the California Indian Heritage Center is available at the State Indian Museum at 2618 K Street (916) 324-0971 or through the Heyday Books website at www.heydaybooks.com.
Social Feed