State Indian Museum Tours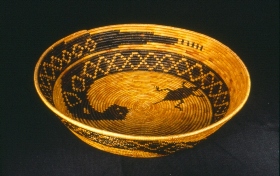 State Indian Museum


All tours of the State Indian Museum are Self-Guided.

School Group Admission:
No charge with reservation; if unreserved, adults pay $5.00/Youth (6-17) are $3.00/Children (5 & under) are free.

Indian Museum Tour Size:
Up to 50 students/persons

School Tour Grade Levels:
Tours of the State Indian Museum are designed for students in the
4th grade through High School.

Adult Supervision Requirement:
1-adult for every 10-students

Museum Accessibility:
The State Indian Museum is physically accessible by those individuals with disabilities. Use this link to learn about building accessibility: Accessible Features

Museum Location:
The State Indian Museum is located at 26l8 "K" Street in midtown Sacramento.

Parking:
Metered automobile parking is available on the street around the Museum grounds.

Tour Reservations:
There is no charge for groups reserved through ReserveCalifornia. In order to guarantee space for a tour of 10 or more, schools and groups must have a "confirmed reservation." Space availability is only assured with a reservation. Please call ReserveCalifornia at (866) 240-4655 for tour reservations. A maximum of 50 persons (students and adults) can be accommodated on a tour.