School and Group Tour Reservations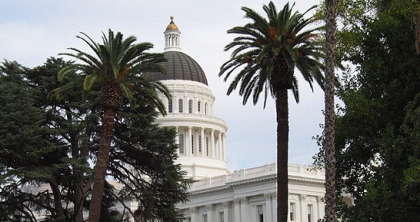 The Capital District of California State Parks offers school and group tour advanced reservations through ReserveCalifonia, 866-240-4655.

Schools and groups can make tour reservations for the following locations
Tour inventories are subject to 100% sellout. Please be prepared to provide information regarding the type of group, the school and teacher. There will be no charge to each group for the reservation service. However, data will be collected regarding double bookings, cancellations and no-shows for each group.
RESERVATION LIMITS
School groups will be limited to reservations at a maximum of three (3) venues per an individual weekday.

ADULT SUPERVISION Required for all school groups, and other groups comprised mainly of children.
Capital District State Museums and Historic Parks
One adult chaperon for every ten children.
ADDITIONAL
Additional adults may be charged regular admission price.
Park staff reserves the right to cancel groups arriving more than 10 minutes after the scheduled arrival time.

DROP-IN SCHOOL GROUPS

Groups without reservations will be served on a first-come, space available basis. All fees apply. Please call each venue for specific details.

Only one drop-in class can be admitted per half hour.

Depending upon visitation levels, and space available, drop-in groups may be required to wait before being admitted.

In order to guarantee space groups must have a confirmed reservation. There is a specific limited carrying capacity. Space availability is ONLY assured with a reservation.