More About the State Indian Museum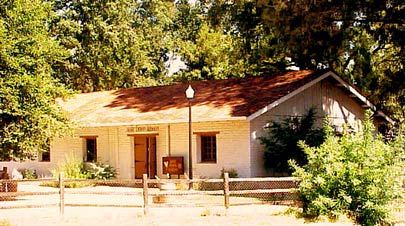 The State Indian Museum reflects the rich heritage of California Indians with a fine collection of cultural items, including basketry and clothing. Descendants of the first Californians, tens of thousands of them, still live in California and cherish and carry on their unique cultural heritage. Indigenous people have donated many photographs of family, friends and memorable times for use in the museum. On display are traditional dance regalia such as feather headbands, plume sticks, dance capes and headdresses, as well as musical instruments including the foot drum, clapper stick, wood and bone whistles, and dance rattles.

Our museum features Native American basketry. The baskets served as pots, pans and dishes for processing, cooking and serving. There were also burden baskets, baskets for water, milling and mortar baskets, woven seed beaters, parching and gift baskets. Basket making is taught by observation rather than by instruction. The process is a long one, of trial, error and patience.