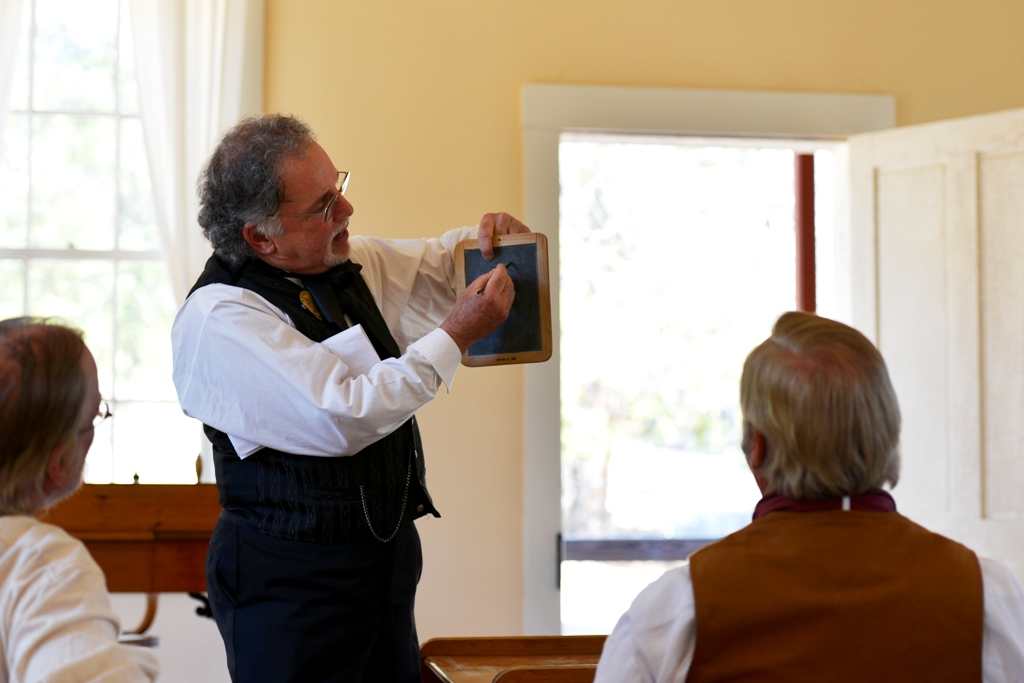 The staff, volunteers, and concessionaires at Columbia State Historic Park take great pride in the quality of our school presentations. We offer a variety of opportunities for school children to have first-hand experiences to augment classroom learning about the California Gold Rush. More than 15,000 fourth graders attend presentations at Columbia State Historic Park each year.
Parking and admission are free, and school groups are welcome to visit the park at any time for self-guided presentations. The park's concessionaires offer many programs desgned for school audiences. The Columbia Passport, a self-guided touring aid, is available at the museum, or may be ordered in advance of your trip for $1 each. The park staff and volunteers offer three different formal programs aimed at the 4th-grade audience that meet California State Curriculum Standards for fourth grade social studies content. Financial support for these programs is provided by Friends of Columbia State Historic Park.
Gold Trek
This is a unique program offered just a few Thursdays each spring. After a series of in-class programs led by the teacher and based on pre-visit activities in the accompanying teacher's guide, the students arrive at the park prepared for their Gold Trek. At the school, the students have baked hard-tack and created journals. When they arrive at the park, the students participate in an auction where they have the opportunity to spend or save their money, purchase maps, carts, supplies, and shovels, and start on their journey. Along the route to the gold fields, they encounter charlatans, merchants, ferry crossings, and opportunities to make critical decisions that affect their ability to arrive at the diggins ready to work.

This program is meant to replicate the experience that many gold seekers faced as they traveled from Stockton to the diggings in search of gold.
This program costs $3.50 per student and lasts approximately 3 hours.
Schoolhouse Living History Program and Town Tour
These two programs can be done alone or together to create a comprehensive Gold Rush field trip depending on time constraints and interest.

The Town Tour consists of a 1-hour program led by park staff starting at the museum and discussing Columbia and the Gold Rush, including the role of fire in the development of Gold Rush towns, the routes miners and merchants took to get to California, where they came from, and how they made their livings in Columbia. Included in the town tour program is a hands-on mining demonstration or general mercantilism presentation.

The Schoolhouse Program is a 1-hour program at the 1861 historic brick schoolhouse where a costumed schoolteacher presents a program using the methods and tools of the 1861 classroom. History lessons, spelling, reading and math are covered in the program. Students will use slateboards and chalk and learn what school was like for students in the Gold Rush.

The cost for each program is $30.
Columbia Tent Town Education Days
Each year, docents and staff recreate an early tent town to demonstrate the daily life of Gold Rush mining camps.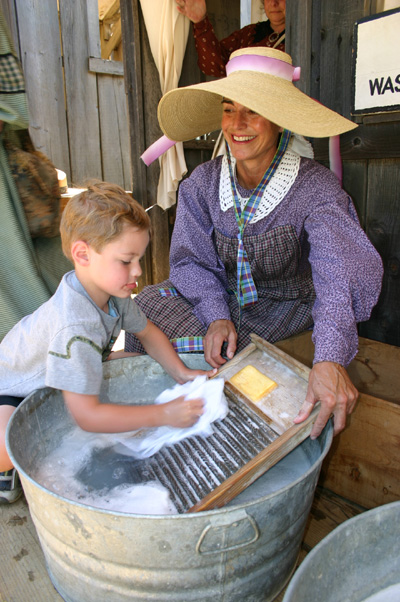 Educational programs for 4th graders are offered on the Thursday and Friday of Columbia Diggins Tent Town. Students get a chance to tour the camp and interact with characters from 1852.

This program adheres to the state's curriculum standards, and provides an unbeatable opportunity for students to experience first-hand what they've learned in the classroom. This program is very popular and reservations are required.

Reservation information will be posted here when it opens. The cost is $5/student, which includes $3 worth of "Columbia Eagles" which are redeemed for goods, food or services in the camp, giving students an opportunity to interact in the mercantile economy of the camp.
Columbia Cemetery Tours
Learn the history of some residents who have lived and died in Columbia. Classes and large groups are not permitted in the Columbia Cemetery without prior arrangements out of respect for those who reside there. To make a reservation for your class or school, please contact Sherrin at (209) 532-8673.

If you plan on visiting the cemetery with your group, please review these guidelines.
Virtual Programs for 2021 - 2022
Join us for virtual programs or use our digital resources to supplement your lesson plans and provide engaging, educational content for your students!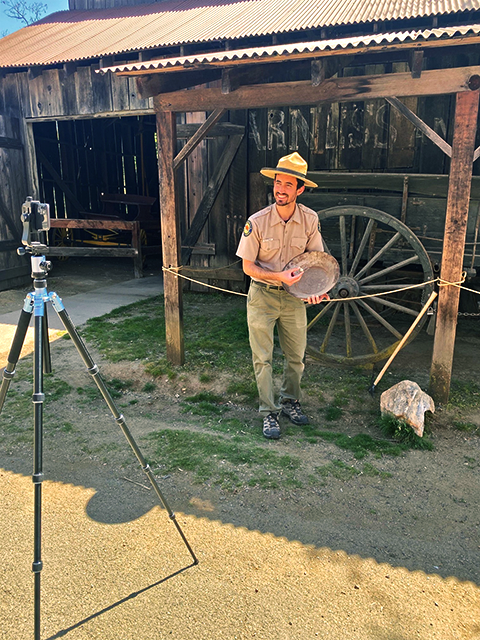 Sign up for a virtual field trip to Columbia State Historic Park! Parks Online Resources for Teachers and Students (PORTS) program provides FREE, live, interactive videoconference programs, also known as virtual field trips. K-12 students from California and around the world are connecting with live State Park Interpreters and learning academic content standards within the context of California's dynamic state park system.
For questions or additional information, please contact Interpreter Alec Knapp Alec.Knapp@parks.ca.gov or 209-768-5301.
Explore The Park
Self-guided adventures for families and students: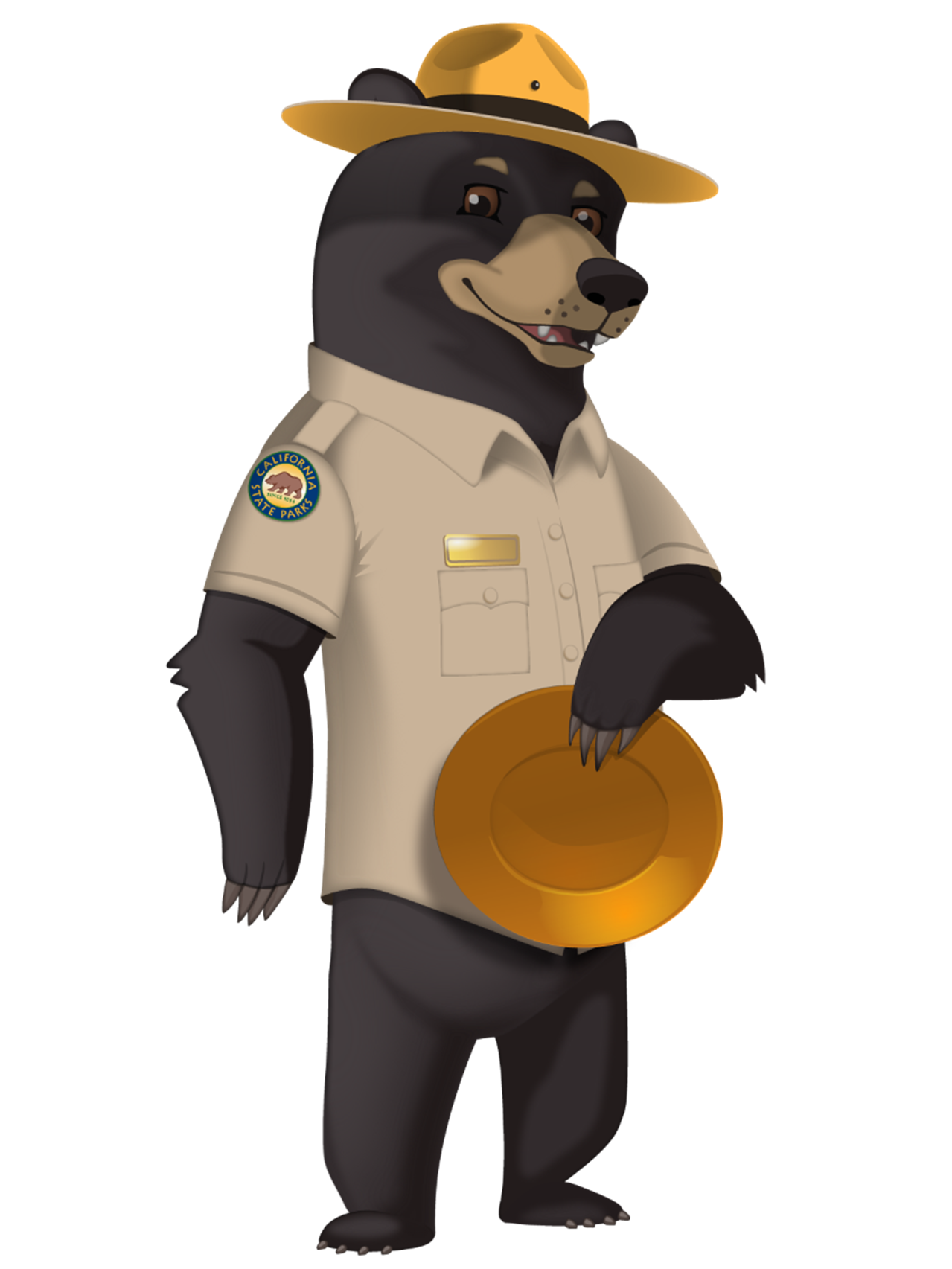 Agents of Discovery takes you on a free, fun, interactive tour through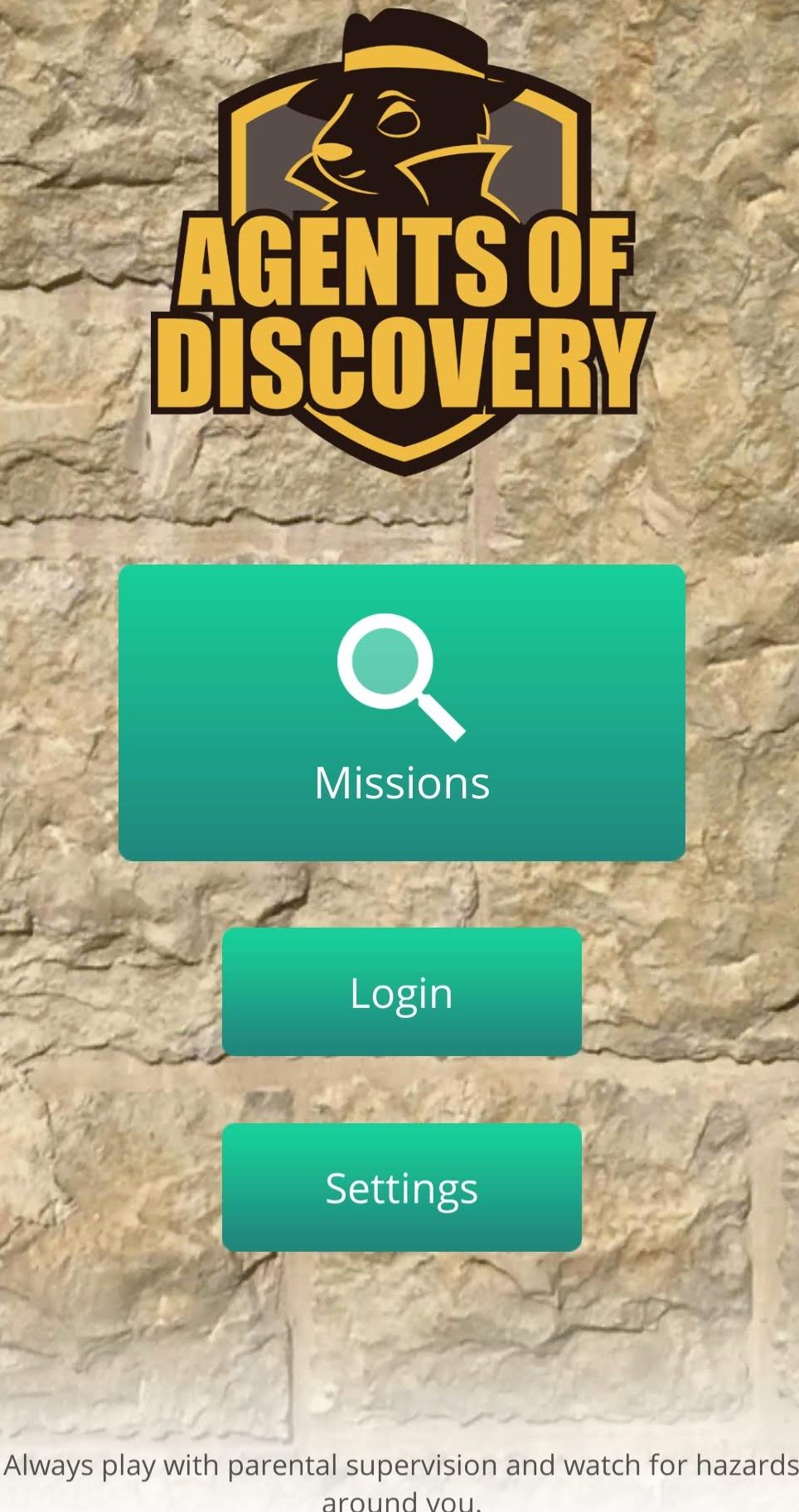 Columbia State Historic Park. This virtual scavenger hunt makes learning fun with multiple choice questions,historic photos and artifacts.
To Play - Download the Agents of Discovery app using the free ParkWIFI or your mobile data plan. Click the "Missions" button in the app
to find Columbia and download the park mission. Once the app is downloaded, WIFI is not needed. Good Luck, Agents!
Find additional PORTS virtual field trips throughout California State Parks!
For additional information or questions, please email columbiashp@parks.ca.gov