Start Your Parks Career With Us!
STATE PARK INTERPRETATION
SENIOR PARK AIDE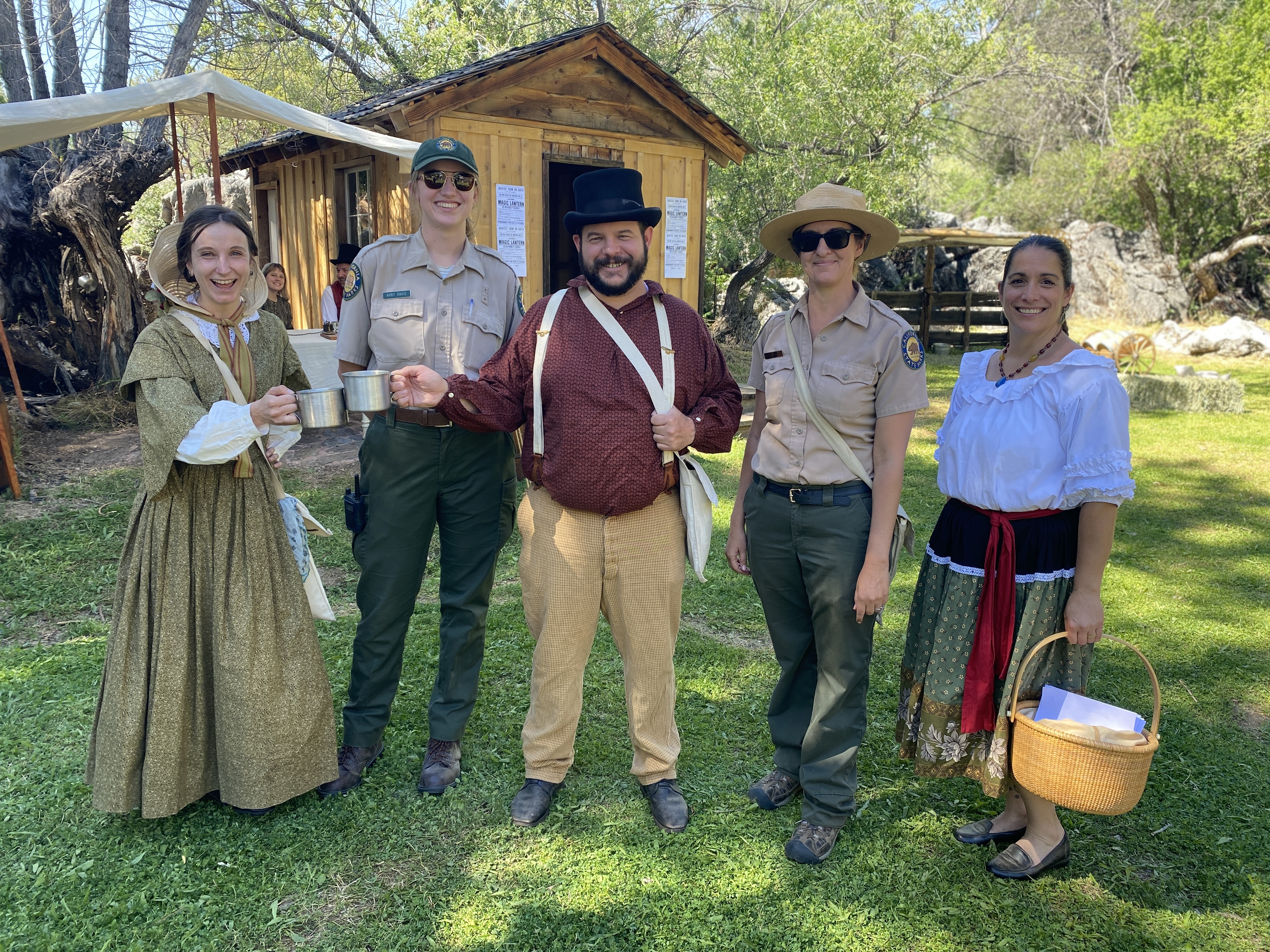 The interpretation office at Columbia State Historic Park is looking for a Senior Park Aide to join the park team to support efforts in coordinating volunteers, school programs and general park operations.
The Senior Park Aide position performs front line interpretive work along with volunteer and program coordination at Columbia State Historic Park. The position is responsible for working closely with all of the staff in the park to accomplish the tasks necessary to operate, protect, interpret and maintain the park unit to the highest quality standards. Primary duties include direct support of Columbia SHP's volunteer program with over 100 volunteers and the park's K-12 school programs. Additional duties include opening and closing park facilities, operating the visitor center museum, providing interpretive support during visitor programs and special events as well as assigned special projects. Help connect visitors to Columbia and the park's exciting past!
General Info:
Starting pay $17.06 per hour
4 days a week > 1500 hours per year
Average 30 hours per week
Applicants must have:
a valid driver's license
be available weekends and holidays
demonstrate computer software skills
be comfortable with public speaking.
Physical work can include working outdoors in inclement weather conditions and moving heavy doors.
How To Apply:
Download and complete the State of California Application STD 678. Click on link to access.
Submit by mail, email or office delivery: 1) Completed State Application 2) Cover Letter to:
Mike Merritt
Columbia State Historic Park
22708 Broadway Street
Columbia CA 95310
Email: mike.merritt@parks.ca.gov
Be sure to read the instructions carefully, fill out completely and sign and date on the front page of the application before using one of the above methods to submit.
COLUMBIA LODGING PROGRAM
Check back again for posted job opportunites.
STATE PARK MAINTENANCE
Check back again for posted job opportunites.