Guided Tours
Due to COVID-19 guided tours are not being offered at this time, however there are multiple self-guided tour options available to park guests!!!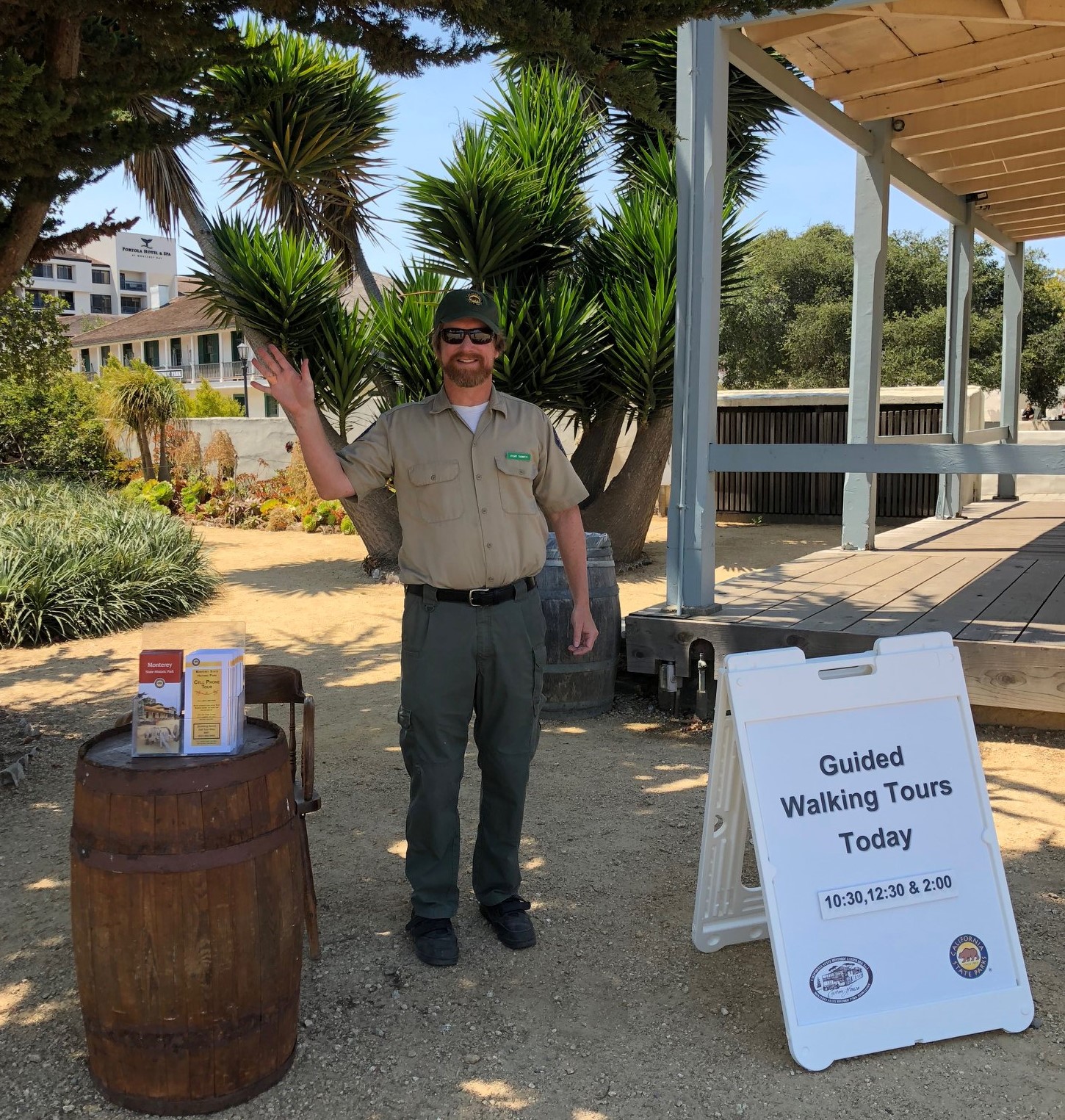 Self-Guided Tour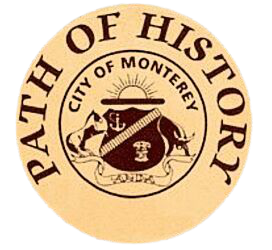 Do things the good old fashioned way! Download our brochure from this website or grab a brochure from outside of the Pacific House
(between the Fisherman's wharf and the Portola Hotel).
Use the brochure map to explore Monterey's Path of History, a two-mile route around Monterey's historic downtown.
AdventureLab

Download the AdventureLab app to your phone and explore Monterey State Historic Park your way!
Explore the park through a scavenger hunt of up to 10 of Monterey's most historic locations. You can visit as many or as few of these locations as you have time for, and in any order!
Cell Phone Tours
On any day, Visitors to Monterey State Historic Park may take a cell phone tour of historic buildings by dialing (831) 998-9458, followed by a Stop Number when prompted. Stop Numbers correspond to various Monterey State Historic Park adobes in the downtown area. Listeners recieve a two-minute narration for each building. There is no charge for the cell phone tours, but callers will use cell minutes, according to their individual plan. Callers may also use land based phones and will be charged based on normal land based rates.
Click here for brochure.

Stop Number/Building
Call (831) 998-9458
After prompt, enter Stop Number:

401 Custom House
402 Pacific House
403 First Brick House
404 Old Whaling Station
405 California's First Theater
406 Casa Soberanes
407 Larkin House
408 Cooper-Molera Adobe
409 Robert Louis Stevenson House
410 Casa de Oro (J. Boston Store)