Guided Tours
Guided history tours are available Thursday-Sunday at 11:00, 1:00, and 3:00. Tours are $10 per adult. Children 17 and under are free. Tickets may be purchased at the Custom House and tours last approximately one hour.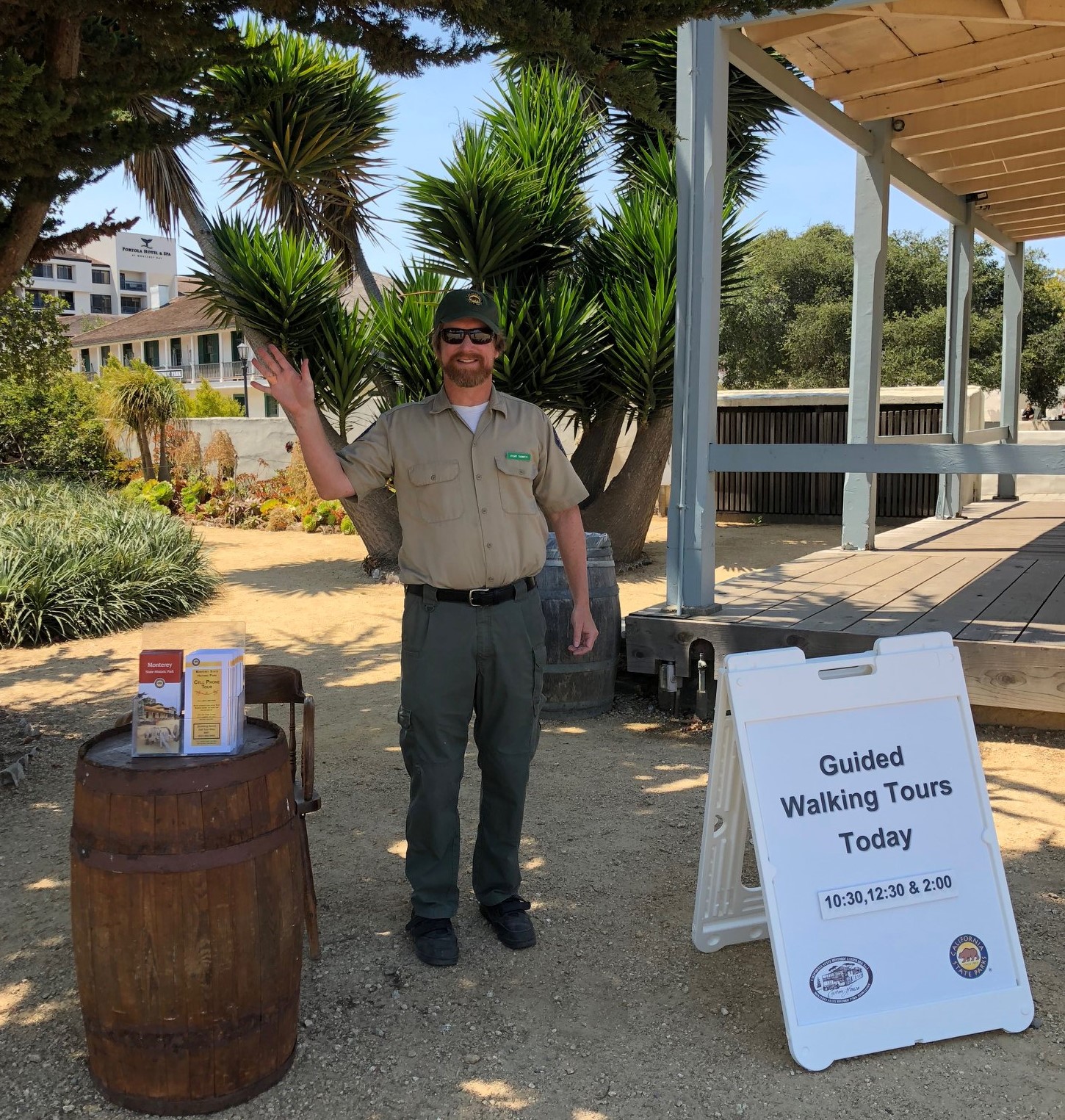 Guided House Tours at Monterey State Historic Park
Guided House Tours at Monterey State Historic Park
Monterey State Historic Park is excited to offer house tours of the Stevenson House and Larkin House. The 45-minute long tours occur Friday and Saturday at:
10:00am and 3:30pm Stevenson House-530 Houston Street
11:30am and 2:00pm Larkin House-464 Calle Principal
The Stevenson House (530 Houston St.) was a temporary home of the world-famous writer Robert Louis Stevenson in 1879. Though he only spent a few months staying in the boardinghouse that occupied the adobe structure at that time, his family later donated many of his personal possessions to the building, where they are currently on display. The building's rich history includes a stint as the hub of Monterey's art scene in the 1920s and as a showroom for interior designer Frances Elkin after that.
Built for Thomas Oliver Larkin in 1835, the Larkin House (464 Calle Principal) is a two-story adobe brick building that is known for being one of the area's best examples of Monterey Colonial architecture. It is also notable for being the home of Larkin, the first and only U.S. consul to California during Mexican rule. Its interior is furnished with impressive artworks and furniture from around the world.
First come, first served, pay at the building you wish to tour at time of walk. $10 per person, children 17-under free. Limited to 8 people.
Self-Guided Tour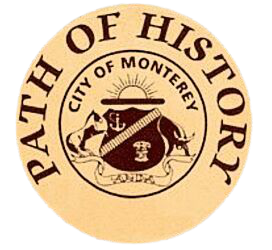 Do things the good old fashioned way! Download our brochure from this website or grab a brochure from outside of the Pacific House (between the Fisherman's wharf and the Portola Hotel).
Use the brochure map to explore Monterey's Path of History, a two-mile route around Monterey's historic downtown.
AdventureLab

Download the AdventureLab app to your phone and explore Monterey State Historic Park your way!
Explore the park through a scavenger hunt of up to 10 of Monterey's most historic locations. You can visit as many or as few of these locations as you have time for, and in any order!
Cell Phone Tours
On any day, Visitors to Monterey State Historic Park may take a cell phone tour of historic buildings by dialing (831) 998-9458, followed by a Stop Number when prompted. Stop Numbers correspond to various Monterey State Historic Park adobes in the downtown area. Listeners recieve a two-minute narration for each building. There is no charge for the cell phone tours, but callers will use cell minutes, according to their individual plan. Callers may also use land based phones and will be charged based on normal land based rates.
Click here for brochure.

Stop Number/Building
Call (831) 998-9458
After prompt, enter Stop Number:

401 Custom House
402 Pacific House
403 First Brick House
404 Old Whaling Station
405 California's First Theater
406 Casa Soberanes
407 Larkin House
408 Cooper-Molera Adobe
409 Robert Louis Stevenson House
410 Casa de Oro (J. Boston Store)