Henry Cowell Redwoods State Park
UPDATE (March 31, 2020):
This park is temporarily closed to vehicular access.
The park remains open for locals who wish to walk, hike and bike (in parks with bike trails) in the park, provided they practice social/physical distancing of 6 feet or more. This is not the time for a road trip to a destination park or beach.
In an effort to prevent visitation surges and help stop the spread of the coronavirus (COVID-19), State Parks has implemented the following safety measures to date:
Closed some parks, meaning all trails and restrooms within these parks are closed.
Closed vehicular access at remaining parks, including for off-highway vehicle riding.
Closed all campgrounds, museums and visitor centers.
Cancelled all events.
A list of closures is available online at
parks.ca.gov/FlattenTheCurve
. The list is dynamic and updated on a regular basis.
Phone Number
(831) 335-4598
Max. Trailer Lengths
Trailer: 31 Feet
Camper/Motorhome: 35 Feet
Park Hours
Park Hours: Sunrise to Sunset
Visitor Center: 10am-4pm
Mountain Parks Foundation Nature Store: 10am-6pm
Driving Directions to Henry Cowell Redwoods SP
There are 3 separate vehicle entrances. From Hwy 17 take the Mt. Hermon Rd. exit. Follow Mt. Hermon Rd. until it ends at Graham Hill Rd.
Day-use: Turn right onto Graham Hill Road, then turn left onto Hwy 9, and the entrance is about 2 miles down on the left.
Campground: Turn left onto Graham Hill, the entrance is about 2.5 miles down on the right.
Fall Creek Unit: Turn right onto Graham Hill, continue about 0.5 miles and the parking area will be on the right.
Garden of Eden: Park at the Ox Fire Road Trailhead, 0.75 miles south of the main entrance on Hwy 9.
Fees: There is a $10 parking fee for the day-use area and the campground. Regular sized autos (seniors $9, age 62 or older), $50 bus parking (10-24 passengers), and $100 for bus parking (25+ passengers) $100.


Camping and Lodging
Visitors will be able to reserve campsites and lodging six months in advance from the current date. Bookings may extend from the arrival date to the desired departure date – based on availability and the park's maximum stay rules.
Upcoming Park Events
No events scheduled at this moment.
OVERNIGHT FACILITIES
Family Campsites
RV Access

TRAIL USE
Bike Trails
Hiking Trails
Horseback Riding

DAY-USE ACTIVITIES & FACILITIES
Picnic Areas
Env. Learning/Visitor Center
Exhibits and Programs
Fishing
Guided Tours
Interpretive Exhibits
Vista Point
Nature & Wildlife Viewing
Museums
Family Programs
Geocaching

OTHER FACILITIES & VISITOR INFORMATION
Parking
Restrooms
Drinking Water Available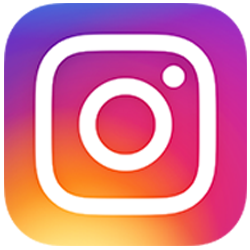 TEMPORARY FACILITY CLOSURES AND EVENT CANCELLATIONS
DAY USE AREAS (trails, beaches): Open; Please bring cash in exact change to pay fees at self-registration stations.
RESTROOMS: Open; Please bring soap for handwashing or hand sanitizer.
PARKING LOTS: All parking lots in San Mateo County-area parks and specific parking lots in Santa Cruz County-area parks are temporarily closed. Click here for the latest updates.
CAMPGROUNDS: Temporarily Closed
PARK STORES, VISITOR CENTERS & MUSEUMS: Temporarily Closed
EDUCATIONAL PROGRAMS & GUIDED TOURS: Temporarily Suspended
LARGE EVENTS: Temporarily Suspended
SPECIAL EVENT PERMIT APPLICATIONS: Temporarily Suspended

California State Parks is taking steps to support state and local efforts to slow the spread of COVID-19 (coronavirus). As of March 23, 2020, State Parks has temporarily closed vehicular traffic to certain parks experiencing high visitation. This includes all San Mateo County parks. To see a current list of impacted parks, visit www.parks.ca.gov/flattenthecurve. For those wishing to take a break in the outdoors, public health officials are advising them to walk, run, hike and bike in their local neighborhoods and walk to parks. Most importantly, the public is being asked not to congregate in the outdoors.

Campgrounds are temporarily closed as of March 17, 2020. Camping reservation holders will be contacted via email for refunds. Visitor Centers, museums, and park stores are also temporarily closed.


Guided tours, educational programs, and large events are temporarily suspended as of March 14, 2020. Tour reservation holders will be contacted via email for refunds. Special event applications have been suspended until further notice as of March 14, 2020.

As of March 17, 2020, non-campground outdoor areas of parks, including trails and beaches, remain open. Visitors are reminded to practice social distancing and maintain at least six feet between other visitors and anyone who is coughing or sneezing. Restrooms also remain open, and visitors are advised to take soap for hand washing and alcohol-based hand sanitizers when water is not available.

State Parks recommends that everyone follow precautionary guidance issued by the California Department of Public Health, public local health agencies, the Governor's Office of Emergency Services and the Centers for Disease Control and Prevention when recreating in the outdoors. Everyone has the responsibility to "flatten the COVID-19 curve at Parks" by maintaining a social distance of 6 ft. or more when recreating in the outdoors, and staying home if they are sick. If visitors cannot maintain social distancing, they need to leave the park.

For the most up-to-date information on how State Parks is supporting the state's COVID-19 efforts, please visit www.parks.ca.gov/flattenthecurve and follow State Parks on its social media platforms: Facebook, Twitter and Instagram.
Trail Closures
BUCKEYE TRAIL CLOSED BETWEEN RIVER CROSSINGS
The Buckeye Trail is closed between river crossings due to extremely rough terrain, making hiking between Buckeye Trail and Big Rock Hole impassible.

FALL CREEK TRAIL CLOSED AT BARREL MILL AREA
The Fall Creek Trail (Fall Creek Unit of park) is closed at the Barrel Mill Area due to a major landslide and downed trees.

PIPELINE ROAD CLOSED AT POWDER MILL ROAD THROUGH GRAHAM HILL ROAD
Pipeline Road is temporarily closed from the intersection of Pipeline and Powder Mill Roads through Graham Hill Road due to repairs by the City of Santa Cruz Water Department.
Visiting Henry Cowell Redwoods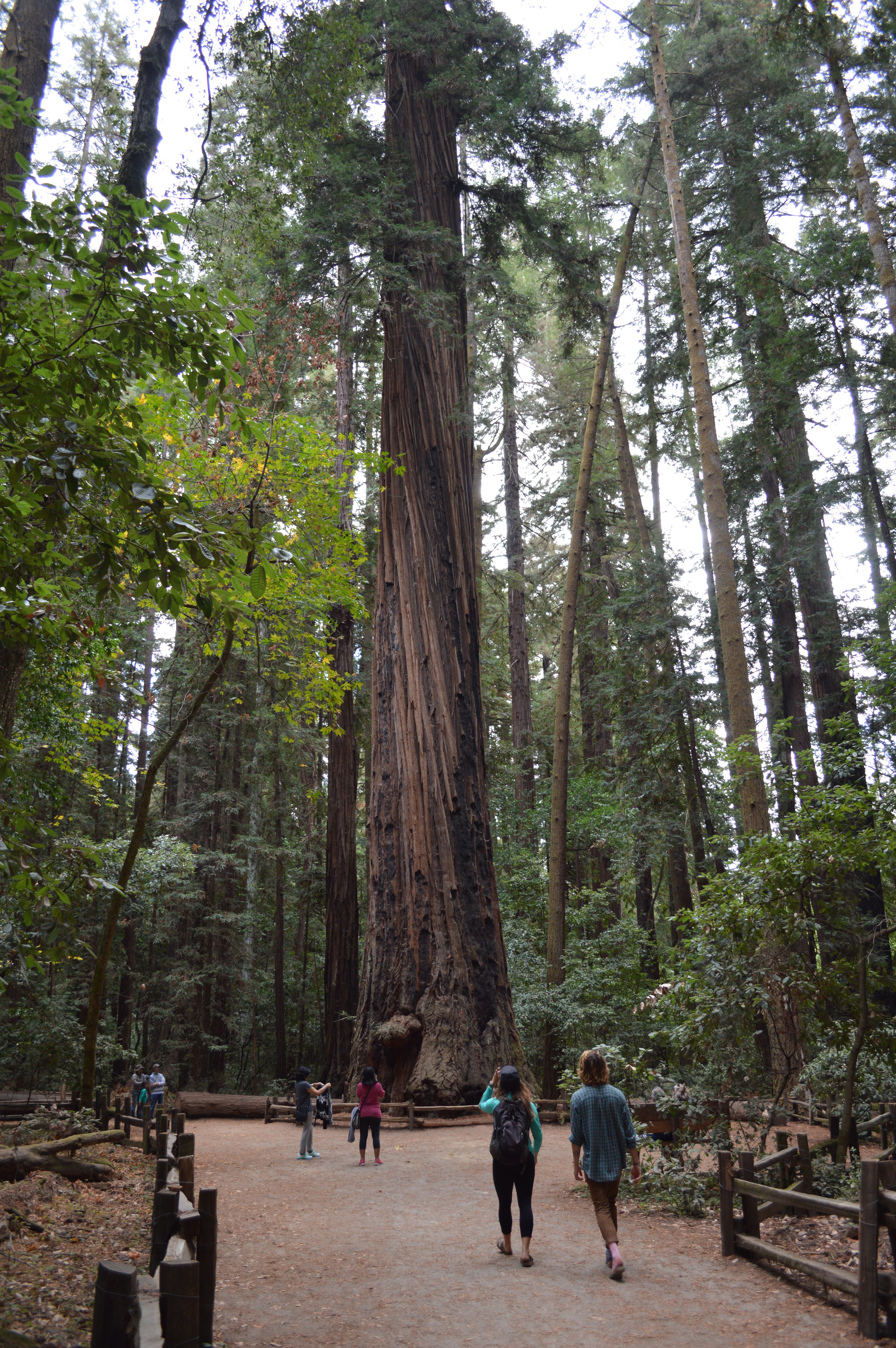 Henry Cowell Redwoods State Park is located in the Santa Cruz Mountains and is most famous for the 40-acre grove of towering old-growth redwood trees. Its historical significance and spectacular scenery draw travelers from around the world. Visitors can enjoy hiking, horseback riding, picnicking, swimming, and camping on more than 4,650 acres of forested and open land. These skyscraping redwoods were admired by explorer John C. Frémont, President Theodore Roosevelt, and inspired some of California's earliest redwood preservation efforts. Take a walk beyond the redwood grove and you'll find four diverse habitats that this park preserves: grasslands, river/riparian, sandhills, and redwoods. The tallest tree in the park is approximately 277 feet tall, about 16 feet wide, and around 1,500 years old. Keen-eyed visitors may spot banana slugs, black-tailed deer, coyotes, bobcats, or steelhead trout.
A few miles north is the Fall Creek Unit– a second-growth redwood forest with a fern-lined river canyon and remnants of a successful lime-processing industry. Fall Creek is open for day use only, and includes almost twenty miles of connecting trails.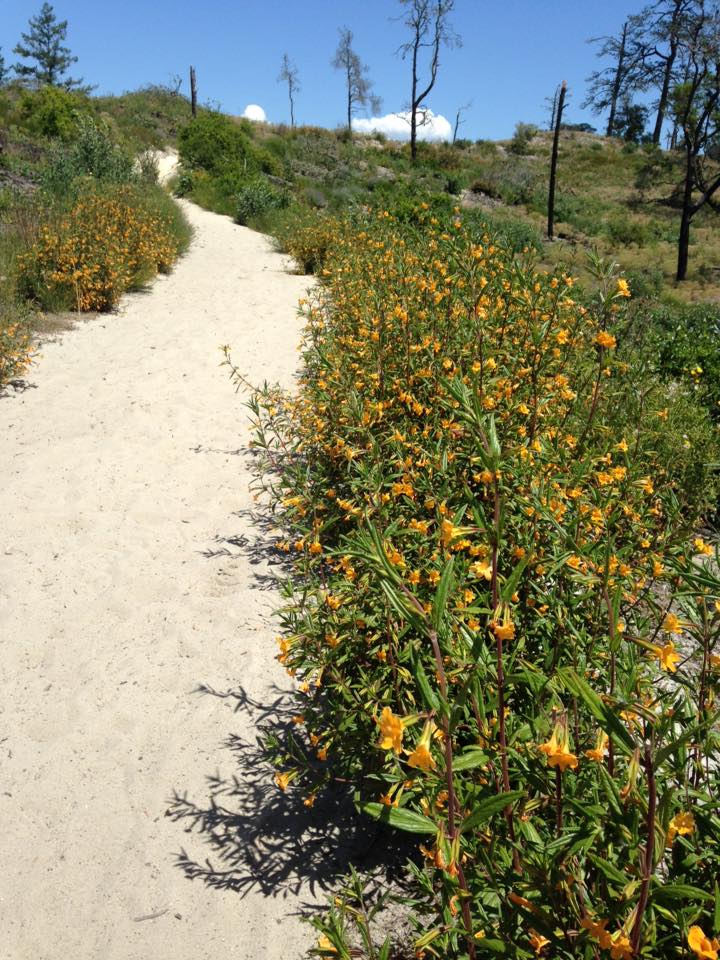 Parking and trailheads are marked on Felton Empire Road off Highway 9.
The park's campground is situated in a mixed evergreen forest and is near the Santa Cruz Sandhills habitat – a rare ancient marine deposits home to endangered animals and plants. Although the campground is linked to the day-use area by trails, vehicles must enter the campground east of Felton, via Graham Hill Road.
Things To Do
EXPERIENCE THE REDWOODS – Henry Cowell Redwoods State Park preserves a 40-acre old-growth redwood grove. This unique ecosystem of ancient coast redwood trees has captured the interest and dedication of many people throughout time. On this 0.8-mile (1.2km) flat loop trail, you will discover the survival adaptation of the coast redwood and the inspiration this grove holds that led to its protection. The largest tree is approximately 277 feet tall and about 1,500 years old. Take a flashlight and step inside the famous Fremont Tree. There's room for the whole family! Stop by the Visitor Center for a self-guided brochure, click here for a downloadable audio tour, or join us on Saturdays at 11am for a guided tour.
THE GARDEN OF EDEN–The Garden of Eden is a popular swimming hole in the San Lorenzo River within Henry Cowell Redwoods State Park. For more information, please click here.
HIKING - For a list of recomended hikes, please click here.
BICYCLING - For a list of recomended bicycle routes, please click here.
PARK EVENTS–We offer a variety of free interpretive programs throughout the year. To see a list of upcoming events and activities, please click here.
CAMPING–The park's 107-site lies in a shady pine and oak forest, and a separate entrance from the day-use area, which is located off Graham Hill Road in Scotts Valley. Reservations are highly recommended between Memorial Day and Labor Day. Henry Cowell campground closes in the winter season. For more information, please click here. To make reservations, please visit www.reservecalifornia.com.
ROARING CAMP RAILROAD–Roaring Camp Railroad, a tourist railroad business next to Henry Cowell, is a heritage railway with authentic 1880's steam locomotives operating on our Redwood Forest Steam Train excursion and 1920's era Beach Trains to Santa Cruz. Visit www.roaringcamp.com or call 831-335-4484 for more information.
CAN WE DRIVE THROUGH A GIANT TREE? There are no trees in the Santa Cruz Mountains that you can drive a vehicle through.
There are three trees in northern California that you can drive through. All are located along US Route 101, far north of Santa Cruz County:
1. Chandelier Tree—Leggett, Mendocino County
2. Shrine Drive-Thru Tree—Myer's Flat, Humboldt County
3. Klamath Tree (or Tour-Thru Tree)—Klamath, Del Norte County
Basic Park Information
FEES - There is a vehicle day-use fee for the day-use area and the campground: Regular sized autos ($10), seniors age 62 or older ($9), bus parking 10-24 passengers ($50), and bus parking for 25+ passengers ($100).
FALL CREEK UNIT is open for day use only, and includes almost twenty miles of connecting trails. Parking and trailheads are marked on Felton Empire Road off Highway 9. Camping, bicycles, smoking, and fires are prohibited in the Fall Creek unit.
DOGS are allowed in the picnic areas and campsites and on the Meadow Trail, Pipeline Road, Graham Hill Trail, and Powder Mill Fire Road. Dogs are not allowed in the Fall Creek Unit. Dogs are not permitted on the old-growth Redwood Grove Loop Trail. Dogs may not be left unattended and must be on a leash no longer than six feet. For a list of locations you can take your dog in Santa Cruz County, please click here.
BICYCLES are allowed on Pipeline Road, Rincon Fire Road, Ridge Fire Road, and Powder Mill Fire Road. Bicyclists under 18 must wear a helmet. A bicycle campsite available for cyclists who are touring the area and pedal into the park. Register at the campground kiosk on Graham Hill Road. Bicycles are not allowed in Fall Creek Unit. For recommended routes, please click here.
HORSES are not allowed on the following trails: Redwood Grove Trail, River Trail, Ox Trail, and Pipeline Road south of Rincon Fire Road.
DRONES are not allowed in the park. To protect wildlife and cultural resources, and for the safety and welfare of visitors and staff, Henry Cowell Redwoods State Park is closed to the use of Model Aircraft, Unmanned Aircraft Systems (UAS), and Gliders in flight.
POISON OAK flourishes and is native in the Santa Cruz Mountains. Its leaves grow in groups of three, with gently lobed edges. The plant may appear as a bush, vine, or ground cover with green or reddish leaves. Many people are allergic to its oil.
PROFESSIONAL/COMMERCIAL PHOTOGRAPHY AND FILMING requires a permit through the California Film Commision. For more information, please click here.
WEDDINGS, PARTIES, AND SPECIAL EVENT PERMITS please call (831) 335-6324 or email mtnspecevent@parks.ca.gov.
Teachers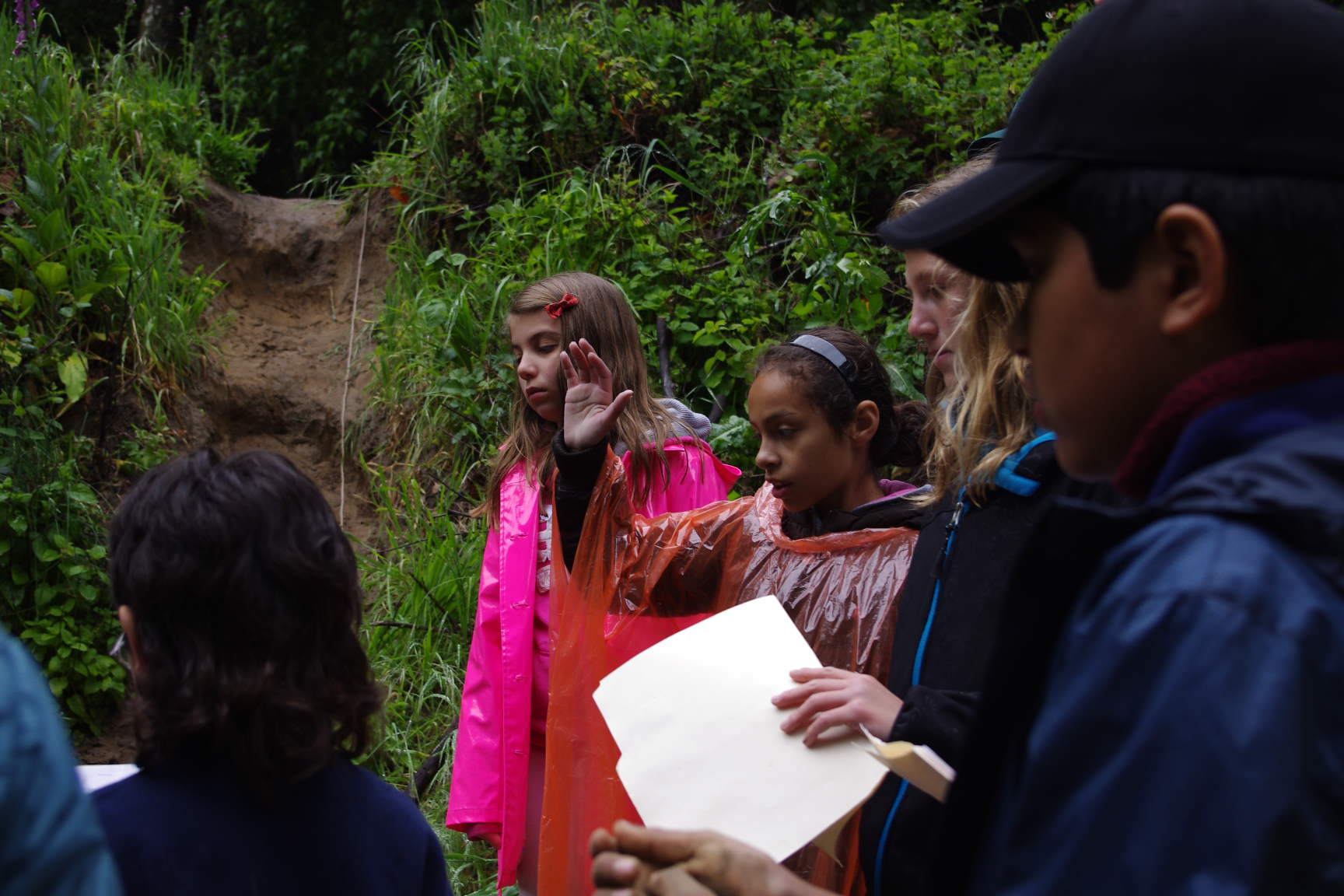 Schedule your class for a field trip to Henry Cowell Redwoods for a guided walk through the old-growth redwood forest. For more information, please click here.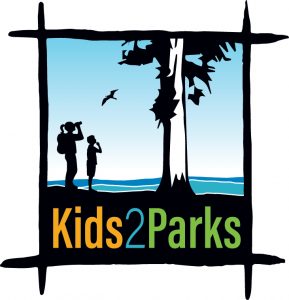 Kids2Parks is an innovative park-equity program to bring students from Title 1 schools to State Park field trips. The program, a partnership between California State Parks and Friends of Santa Cruz State Parks, increases the number of students who have visited a state park or beach by reducing barriers to access. The program offers transportation funding for field trips to select Title 1 schools in Santa Cruz, San Mateo, and Santa Clara counties. For more information, and to apply please visit www.thatsmypark.org/visit/k2p/.
Volunteering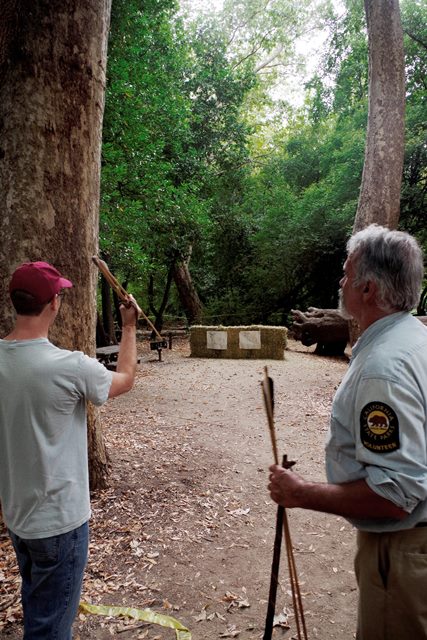 Do you enjoy nature and being outdoors? Do you feel a strong sense of giving to the community, promoting conservation and stewardship, and sharing knowledge with others? You can join our stewardship team and help connect park visitors to our natural and cultural resources. For more information, please click here.