In-Person Programs
Under the Redwoods: During this experience, you and your students will walk the Old-Growth Redwood Loop Trail with an interpreter and learn about coast redwood life history, physiology, adaptations, ecosystems, and more! Program specifics differ depending on age group (grades K-2, 3-6, 7-12).
The Sandhills: Explore the sandy hillsides of the Santa Cruz Mountains! The Sandhills are the most sensitive and delicate ecosystem in the park and this program overviews the landscape and organisms that call it home, many of which are rare and/or endangered. This program can only accommodate 1-2 classes per reservation. Program specifics differ depending on age group (grades K-2, 3-6, 7-12).


Virtual Programs
Why Do Redwoods Live Here?: In this program, students will gain exposure to the wonderful redwood habitat. Students will discover why redwoods live in the Santa Cruz Mountains while learning about what redwoods need to survive and how they use adaptations to obtain the things they need to stay alive.

The Sandhills: During this program, students will explore a unique and sensitive ecosystem of the park, one that most people don't even know exists: the Santa Cruz Sandhills. Students will get the opportunity to see plants and animals that only live in this area and nowhere else in the world.



This is a Kids2Parks Participating Park!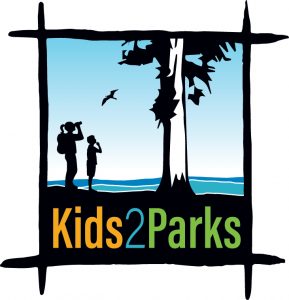 Kids2Parks is an innovative park-equity program to bring students from Title 1 schools to State Park field trips. The program, a partnership between California State Parks and Friends of Santa Cruz State Parks, increases the number of students who have visited a state park or beach by reducing barriers to access. The program offers transportation funding for field trips to select Title 1 schools in Santa Cruz, San Mateo, and Santa Clara counties. For more information, and to apply, please visit www.thatsmypark.org/visit/k2p.