The new Robert C. Kirkwood entrance is open! It is located at 15451 Skyline Blvd, 1/4 mile north of the old entrance. All vehicles must now enter at the Kirkwood entrance for on-site parking. Vehicle day-use fees are $10 per vehicle.
Phone Number
(408) 868-9540
Park Hours
Sunrise to sunset

Trail Camps require registration or reservations.
Driving Directions to Castle Rock SP
The park is located on Highway 35, just 2 1/2 miles southeast of the junction with Highway 9.


Online reservations are not available for this park.
OVERNIGHT FACILITIES
Environmental Campsites
Hike or Bike Campsites

TRAIL USE
Hiking Trails
Horseback Riding

DAY-USE ACTIVITIES & FACILITIES
Historical/Cultural Site
Interpretive Exhibits
Vista Point
Geocaching

OTHER FACILITIES & VISITOR INFORMATION
Drinking Water Available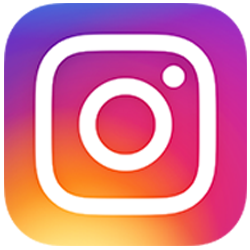 The new Kirkwood Entrance is Open!
The new Robert C. Kirkwood entrance at Castle Rock State Park is open for use.
The new Robert C. Kirkwood entrance is located at 15451 Skyline Blvd, approximately 1/4 of a mile north of the old entrance on Skyline Blvd (Highway 35), approximately 2 miles south of Highway 9 at Saratoga Gap.
The Robert C. Kirkwood entrance offers 90 parking spaces, restrooms, interpretative displays about the natural and cultural history of the area, an Amphitheater and Flexible Event Space, and a trailhead to link to the spectacular backcountry of Caste Rock State Park. The Robert C. Kirkwood entrance project was made possible through a collaboration between California State Parks, the Sempervirens Fund and Friends of Santa Cruz State Parks.
Here are some helpful reminders about the Robert C. Kirkwood entrance:
Potable Water is now available at the Robert C. Kirkwood entrance. We have water bottle fill stations so you can fill up you water bottles, canteens, and hydration packs before you hit the trial.
Day use parking costs $10.00 per vehicle. Extra vehicle parking for overnight users costs $10.00 per vehicle, per night.
Automatic Pay Stations are available for use when the office is not staffed. These Automatic Pay Stations accept cash or cards. No change is given so if you are using cash, please bring exact change.
The entrance gates are open from 8am until Sunset. Please plan accordingly so you can find an open gate when you arrive and when you leave.
Electric Vehicle Charging Stations are available for those visiting with electric vehicle. They are limited in number so please plan accordingly.
The old parking lot, now called the Overflow Lot, will still be used for overnight users and overflow parking. All visitors should check in at the new Robert C. Kirkwood entrance before attempting to park in the Overflow Lot.
NO WATER AT CASTLE ROCK TRAIL CAMP

Due to damage to the water system at the Castle Rock Trail Camp, there is no water available at the campground at this time.

Potable water available is available at the Kirkwood Entrance on Skyline Boulevard (Highway 35) and at Waterman Gap Trail Camp in the southwest corner of the park. Campers at Castle Rock Trail Camp must plan ahead and pack all of the water they we need for their stay before they leave the Kirkwood Entrance.

We are working to fix the problem as quickly as possible but the system will be out for the foreseeable future.

Thank you for your understanding as we work to fix the problem.
Trail Conditions at Castle Rock State Park
Current conditions on the Castle Rock State Park Trails
Notice:
There is NO water available at Waterman Gap Trail Camp. All water must be packed in or filtered. The nearest water source south of Waterman Gap Trail Camp is Boulder Creek, located at the intersection of East Ridge Trail and Skyline to the Sea. The nearest water source north of Waterman Gap Trail Camp is Tin Can Creek, located on the Saratoga Toll Road Trail.
All trails currently OPEN, but please keep in mind the following:
Please check with staff at the Entrance Station to see if your planned route is safe and passable.
Remember that all trails close at sunset. You need to plan ahead to complete your hike before sunset.
ALWAYS carry a map and water. Bring warm clothes and a flashlight in case you get caught out after dark.
Expect to find down trees. You will need to climb over, around, or under them. If you cannot get safely past down trees, you will need to turn back. You are responsible for gauging what you can safely cross. When in doubt, TURN BACK!
Trail conditions are always changing, so please be aware that you may come across blocked trails that we do not know about. If you cannot safely cross a blocked or damaged section of trail, you will need to turn around. When in doubt, TURN BACK!
Fire Season at Castle Rock State Park
Due to high fire danger, no fires are permitted at the Castle Rock Trail Camp including Frog Flat for the duration of the fire season.
Fires are never permitted at Waterman Gap Trail Camp.
Gas stoves are still permitted for cooking.
Visiting Castle Rock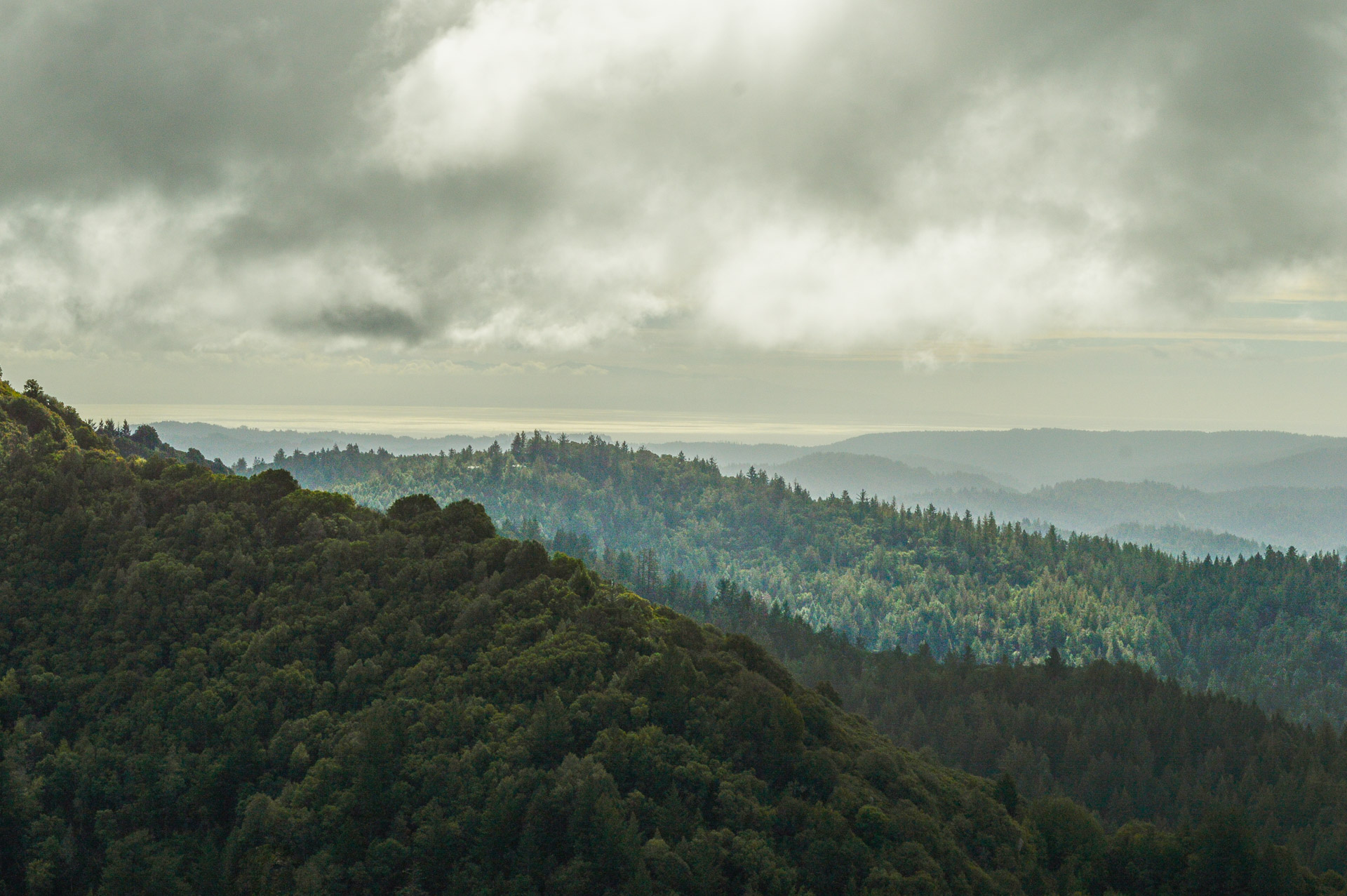 Castle Rock State Park is a land of sculpted sandstone, lush forests, and sweeping vistas. From one of the highest ridges in the Santa Cruz Mountains, park visitors enjoy hiking, backpacking, and horseback riding. Rock climbers explore the park's caverns and rocks, including the namesake Castle Rock. Plant-lovers come for California black oaks, knobcone pines, and high-elevation coast redwoods. The park's 34 miles of rugged trails conveniently connect to an extensive trail system that links the Santa Clara and San Lorenzo valleys to nearby Big Basin Redwoods State Park and open space preserves on the Skyline to the Sea Trail.
Basic Park Information
*Please note there is no visitor center or store facilities at Castle Rock.
FEES: There is a $10 vehicle day-use fee. [Regular Sized Auto: $10 (Senior $9, age 62 or older); Bus Parking (10-24 passengers): $50; Bus Parking (25+ passengers): $100]
*Please bring cash*
NO CELL RECEPTION within the park and the surrounding area. Due to this, ridesharing services are not recommended.
ELECTRIC VEHICLE CHARGING STATIONS are available.
DOGS are prohibited throughout the park (except for service animals). Nearby Sanborn County Park allows dogs.
HORSES are allowed on Saratoga Toll Road which extends from Saratoga Gap to Big Basin Redwoods State Park.
BICYCLES are allowed on the Skyline Trail (Bay Area Ridge Trail) located on the north side of Highway 35.
DRONES are not allowed in the park. To protect wildlife and cultural resources, and for the safety and welfare of visitors and staff, the park is closed to the use of Model Aircraft, Unmanned Aircraft Systems (UAS), and Gliders in flight.
GLASS CONTAINERS are prohibited through out the park.
SMOKING is prohibited through out the park.
FIREARMS or any device capable of harming any person or animal are prohibited— including BB guns, spears, bows, arrows and slingshots.
FIRES are permitted only in designated fire rings in the Castle Rock Trail Camp during the OFF fire season. Gathering firewood, including twigs and leaves, is prohibited. Firewood is sold at the Castle Rock Trail Camp.
RESPECT PRIVATE PROPERTY rights and stay on designated trails.
NATURAL & CULTURAL FEATURES ARE PROTECTED BY LAW - Do not pick wildflowers, mushrooms, or other plants, or remove any park features. Do not deface rocks with graffiti or feed, disturb, or harm wildlife.
WEDDINGS, PARTIES, AND SPECIAL EVENT PERMITS please call (831) 335-6324 or email mtnspecevent@parks.ca.gov.
Castle Rock Trail Camp
The Castle Rock Trail Camp is open year round on a first-come, first-serve basis. The campground is a 2.5 mile (4 kilometer) hike from the parking area and you will have to carry all of your equipment and water into the camp. Castle Rock Trail Camp has trash receptacles, bathrooms, and 20 campsites with picnic tables and fire rings. Wood is available for sale during the wet season. Fires are not allowed during fire season. The cost is $15 per campsite per night. This includes overnight parking for one vehicle. Each additional vehicle is $10 per night. To register and pay your fees, check in at the Entrance Station at the Castle Rock parking lot. If you arrive when the station is not staffed, you can use the self-registration envelopes. Make sure you bring exact change or a check to use in case you must use the self-registration. Place your receipt on the dashboard in a visible place as proof of payment. Rangers will verify payment. For more information about camping and fire closure dates, please call Castle Rock State Park at (408) 868-9540. For more information and reservations for Waterman Gap Trail Camp, please visit the Santa Cruz Mountain State Parks Backcountry Trail Camp Page. California State Parks offers naturalist-led backpacking adventures in the Santa Cruz Mountains. For more information, please click here.