Meet the CASPBA Crew...
Who better to lead you through these beautiful landscapes than California State Park Professionals? Our experienced Backcountry Naturalists are committed to facilitating fun, safe and immersive trips for all CASPBA participants. Most of our adventures are led by two of our team members, and each are trained natural and cutultural interpreters as well as certified Wilderness First Responders.
Get to know a little about the folks who will be guiding you!
Evelyn
Evelyn comes from a background in video production with a passion for outdoor education and stewardship. When she's not making peoples' day at the park, she's indulging in her hobbies. When outside she's either cycling, surfing, running, swimming, bouldering, backpacking, or hitting the road exploring a new town. On the rare occasion she's found inside, she's drinking coffee crocheting a new hat, playing one of her instruments, catching up on books, practicing her cooking, or spending quality time with friends and housemates over a meal.
Evelyn will be leading the Adventure Among the Ancients trip in 2023.
---
Sky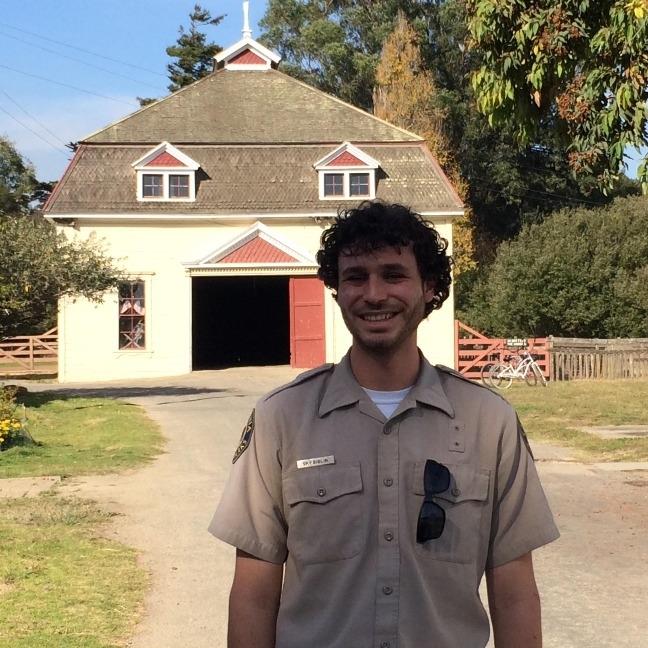 Hello! My name is Sky and I am a backcountry naturalist with CASPBA. I have been an avid backpacker since I was very young and have always done my best to take advantage of growing up and living in close proximity to California's stunning wilderness. Some would say I have been quite lucky…and I would agree! But I also know not everyone has been so lucky to have been exposed to backpacking and the natural world from a young age, so I am excited to join people of all experience levels and share my passion for the outdoors. Other than the Santa Cruz Mountains, my favorite backpacking spots are in National Forests that lie between the state's most iconic National Parks in the Sierra Nevadas. I am happy to share some of my favorite off-the-beaten path backpacking spots, but you'll have to come on a CASPBA trip to find out!
Sky will be leading the Ridges to Redwoods adventure in 2023.
---
Marika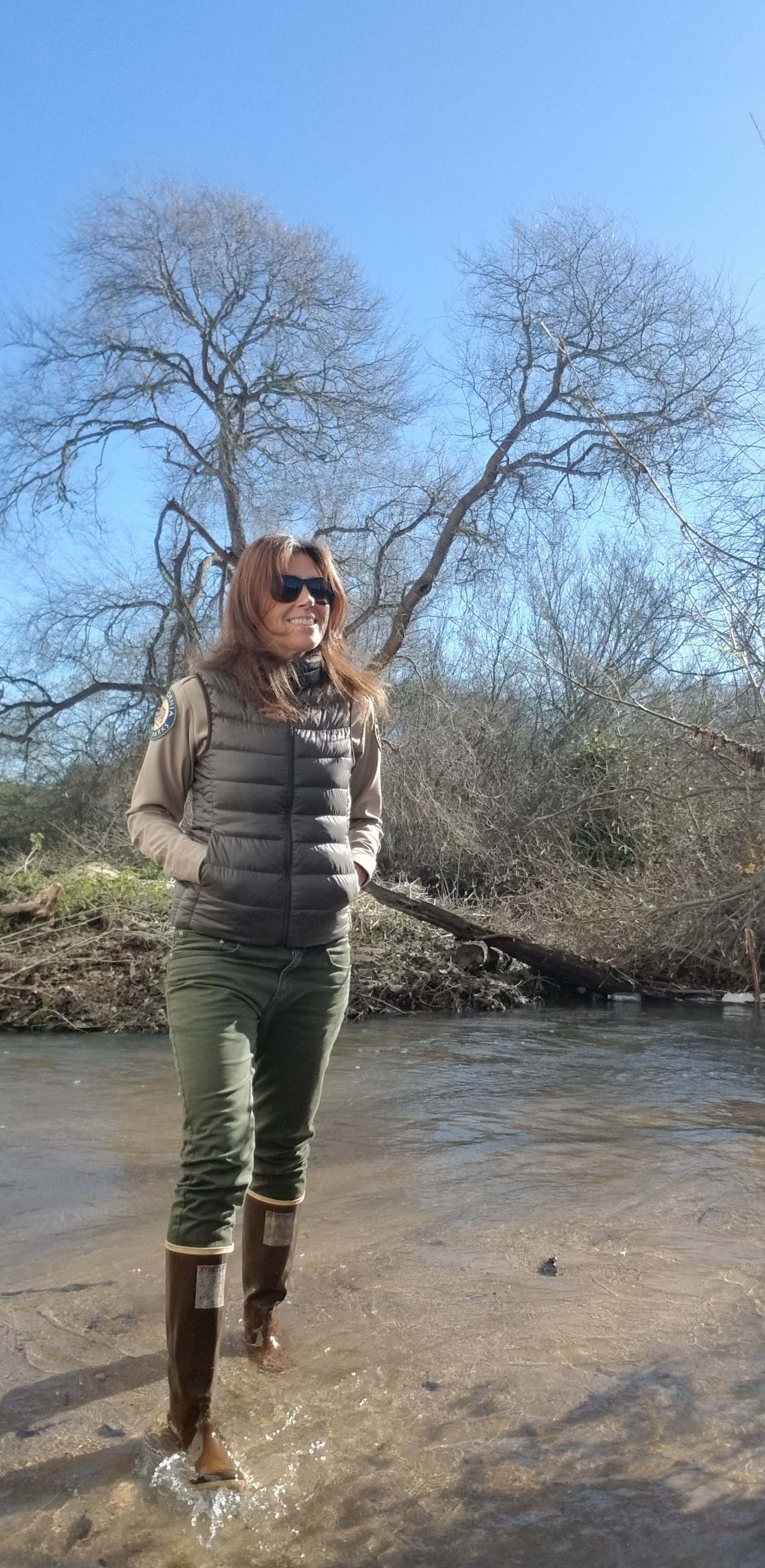 Marika grew up semi feral amongst the sand dunes and eucalyptus groves of Half Moon Bay. Having developed an early love of the natural world, she worked as an environmental educator for outdoor schools throughout Northern California. For the past 15 years she has worked as a professional outdoor guide. Taking a cue from the grey and humpback whales she works amongst, she has been migrating seasonally between Alaska, Hawaii, and Baja. Marika is currently a Seasonal Interpreter based at Wilder Ranch. Marika finds joy in the minutiae of the forest floor and bushwhacking through the huckleberry bushes.
Marika will be leading the Skyline Sojourn 2023 and Ridges to Redwoods adventures.
---
John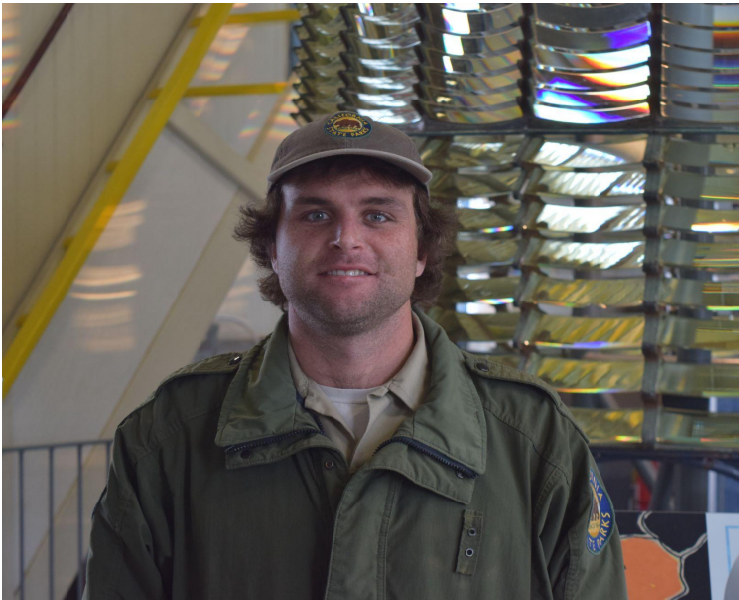 John is a passionate naturalist and backpacking enthusiast originally from Southern California. John joined the State Park team in 2022, coming from a background in Geography focusing on resource management in parks. He has completed multiple long-distance sections of the PCT and countless backpacking trips to the Sierras and beyond. John has a positive attitude and excitement for working with California State Parks. He has a passion to share the wonders of the Santa Cruz mountains with fellow visitors. John is a Senior Park Aide at Pigeon Point Lighthouse where he engages with the public about the fascinating maritime stories of the Santa Cruz Coastline.
John will be leading the Pursuit of the Perseids adventure in 2023.
---
Molly
Hi, I'm Molly (she/her)! I recently joined the Santa Cruz District of California State Parks in 2022 but have worked all over the Pacific Northwest doing environmental education. I went on my first backpacking trip in college and have enjoyed it ever since (though it seems the steep hills don't get any easier...). I'm an avid birder (aka bird nerd) and will always bring my binoculars on backcountry trips, despite the extra weight! When I'm not outside, I love all forms of crafting (mostly knitting and sewing), playing cards and board games, and trying to keep my house plants alive. I can't wait to explore the Santa Cruz mountains with you all!
Molly will be leading the Adventure Among the Ancients trip in 2023.
---
---
Alex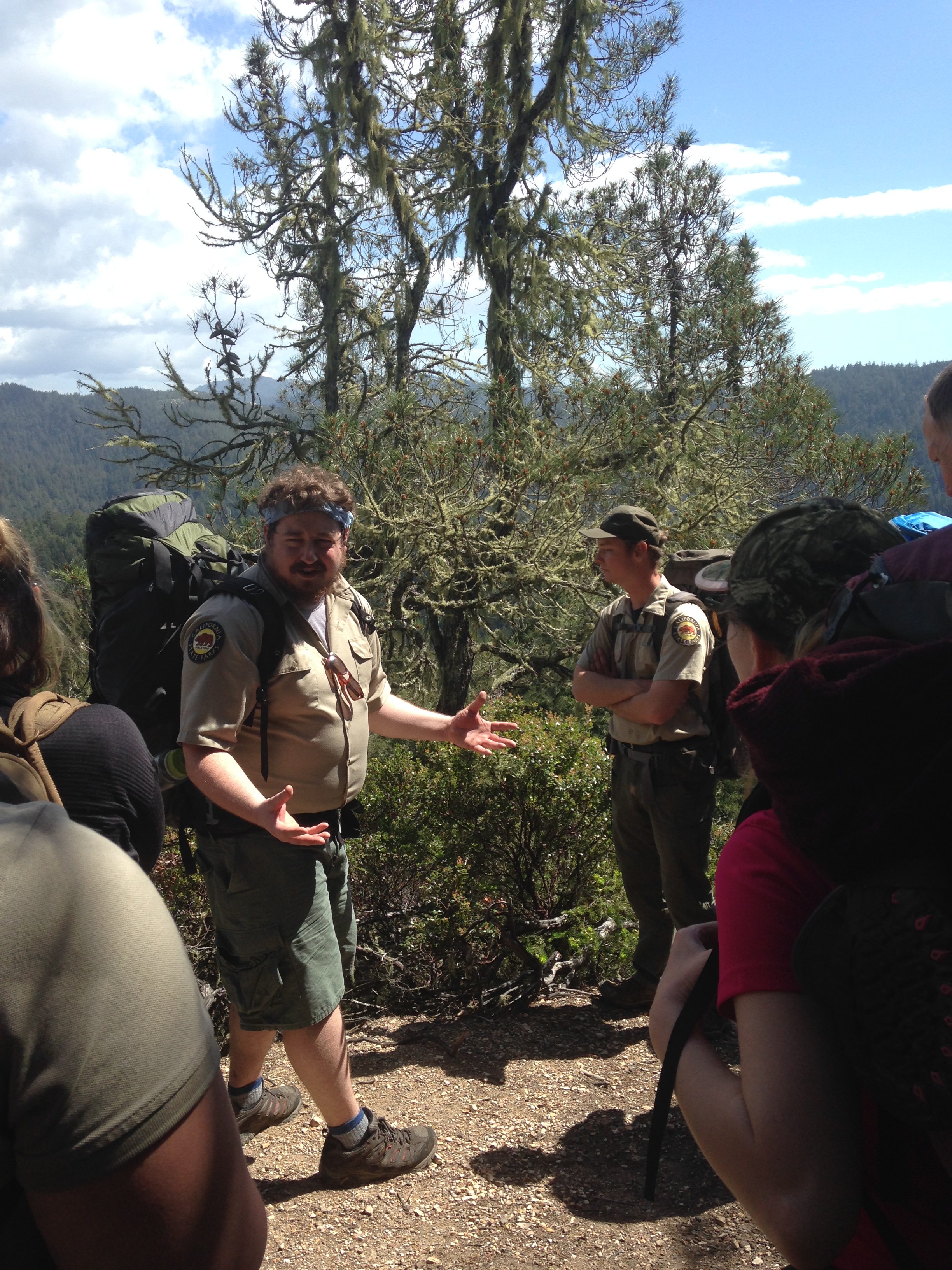 One of the team's original members, Alex couldn't be more excited for another season on the CASPBA Crew! He essentially grew up on the trails of the Santa Cruz Mountains as a young Boy Scout in Boulder Creek and has been making a living as a backpacking guide along them off and on since 2008. Alex enjoys long hikes to the beach and getting caught in the rain, though preferably not at the same time.
Alex will be leading the Skyline Sojourn 2023 and Pursuit of the Perseids trips.