California State Parks Backpacking Adventures (CASPBA)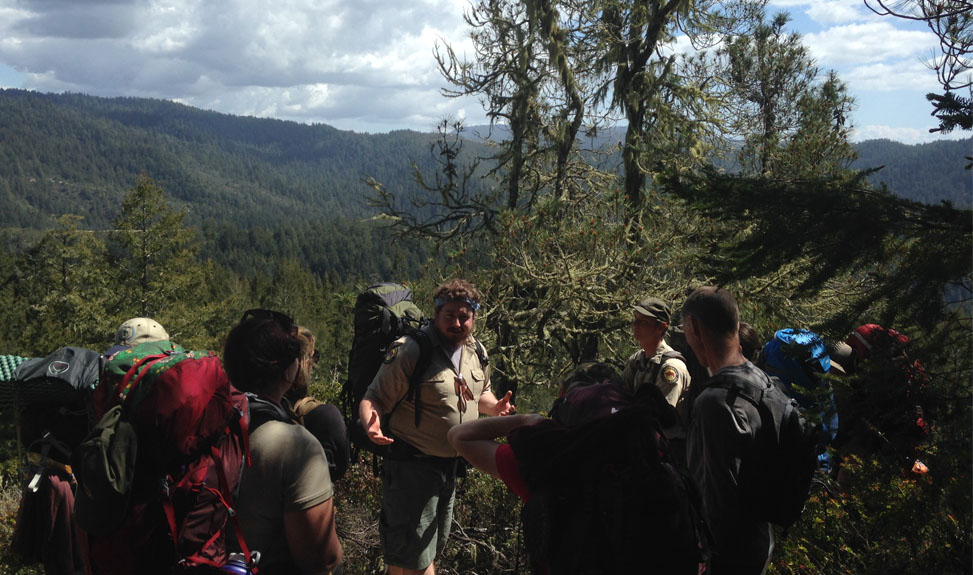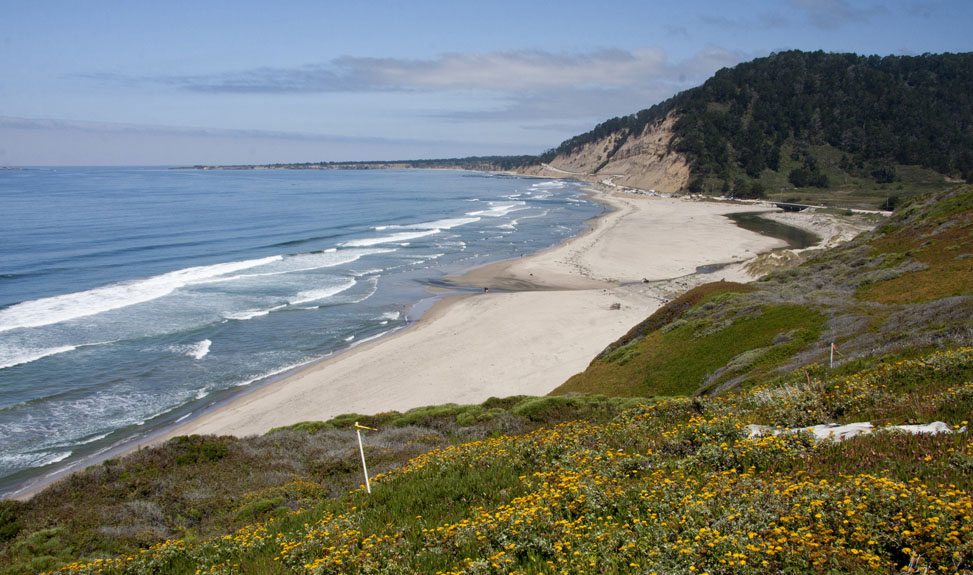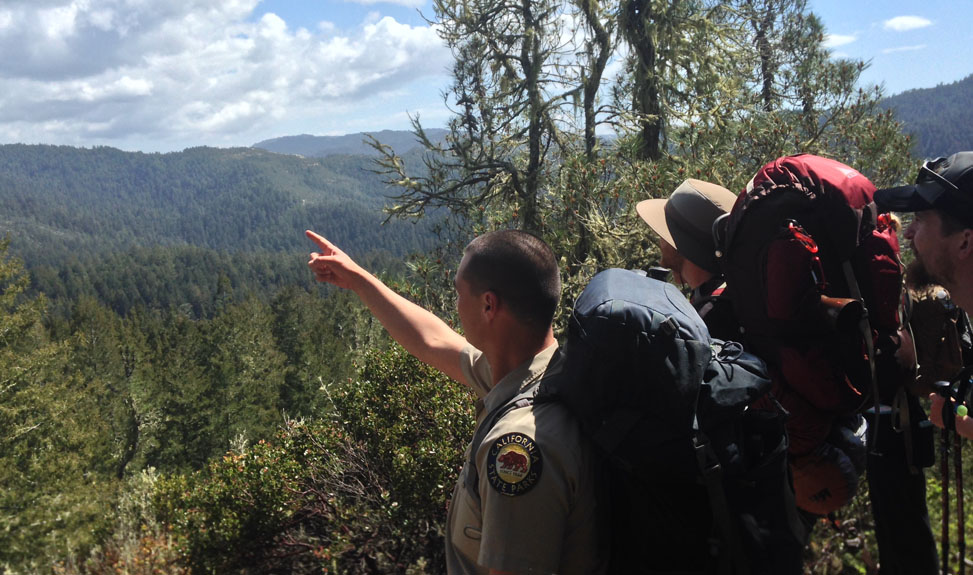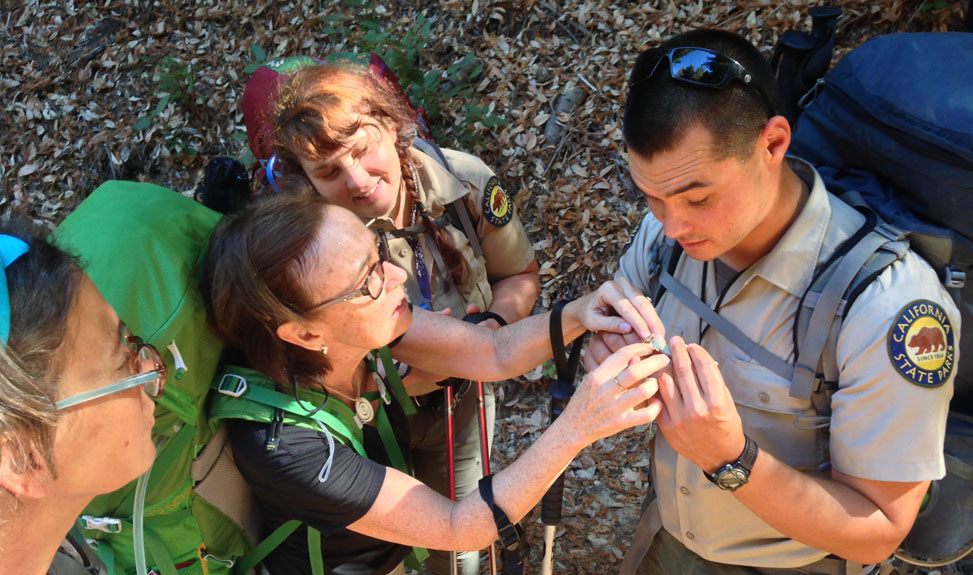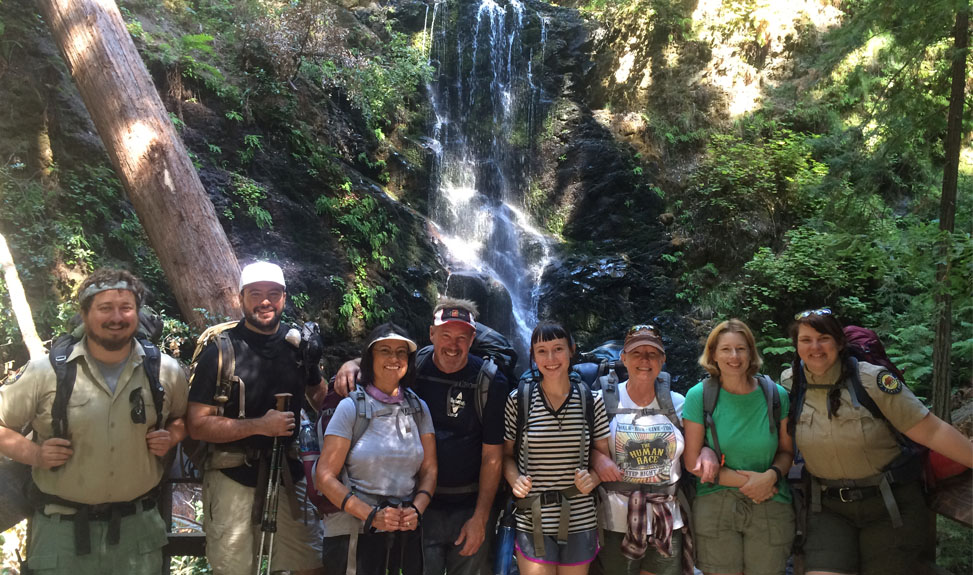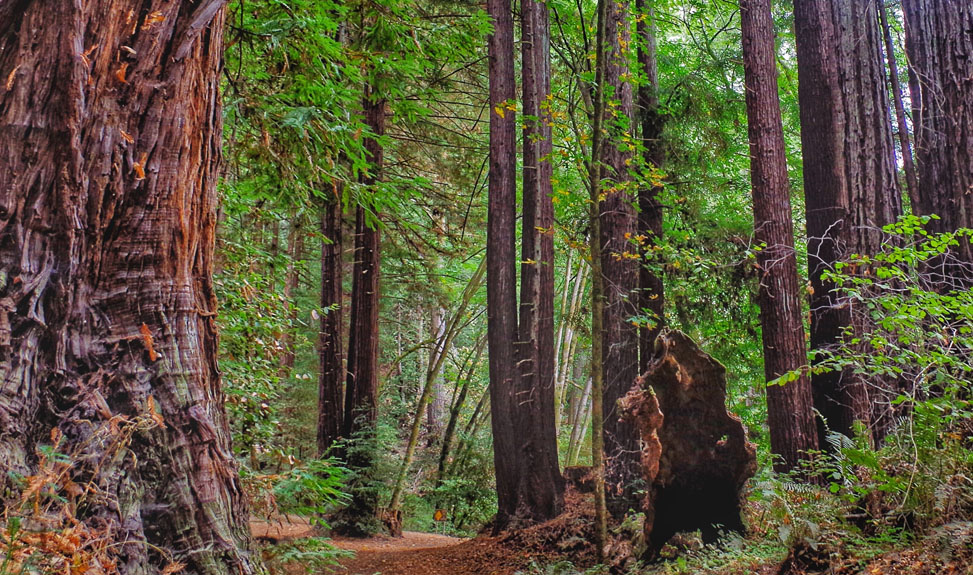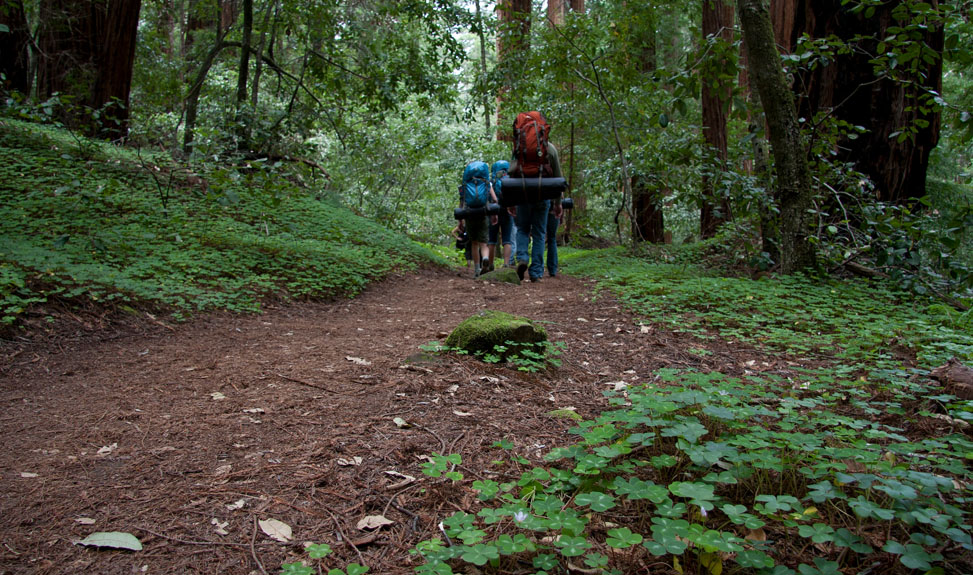 Who better to lead you through our parks than California State Park professionals? Travel from spectacular ridgelines, through old growth redwood forests, to sandy shores with our knowledgeable team of backcountry naturalists. Imagine if the Santa Cruz Mountains could speak, and the stories they could tell. We will share the secrets of this precious wilderness and give you a window into the lives of the people who lived here for thousands of years.
Registration for the 2018 season will open in early spring.
About Us
California State Parks Backpacking Adventures (CASPBA) offers naturalist-led backpacking trips in the Santa Cruz Mountains, introducing participants to the natural and cultural history of the area. Trips vary in length and difficulty, proposing options for every experience level. This program is truly unique, the only such program led by California State Park staff. Native plant teas, trail desserts, demonstrations, stories, and jokes are added bonuses!
Our mission is to provide for the health, inspiration, and education of the people of California by helping to preserve the state's extraordinary biological diversity, protecting its most valued natural and cultural resources, and creating opportunities for high-quality outdoor recreation.
CASPBA is made possible by California State Parks, Friends of Santa Cruz State Parks, Waddell Creek Association, Mountain Parks Foundation, Sempervirens Fund, and Portola and Castle Rock Foundation.
Contact Us
Phone: (831) 335-1743
Email: Backpacking@parks.ca.gov
Related Links
Sample Menu for CASPBA Adventures
Booking information for personal use of the backcountry trail camps in the Santa Cruz Mountains.