School Field Trip & Group Reservations
Overview
Donner Memorial State Park is located in the Sierra Nevada mountain range at an elevation of about 6,000 feet.
Interpreter led field trips take students and participants on an experiential journey to discover the Donner Party of 1846 and the California Emigrant experience, Washoe Native American culture, and diverse ecosystems.
Field trips and group tours typically take place on weekdays from 10am–2pm. We accommodate groups of up to 60 students/participants. There are no fees for field trips to Donner Memorial State Park.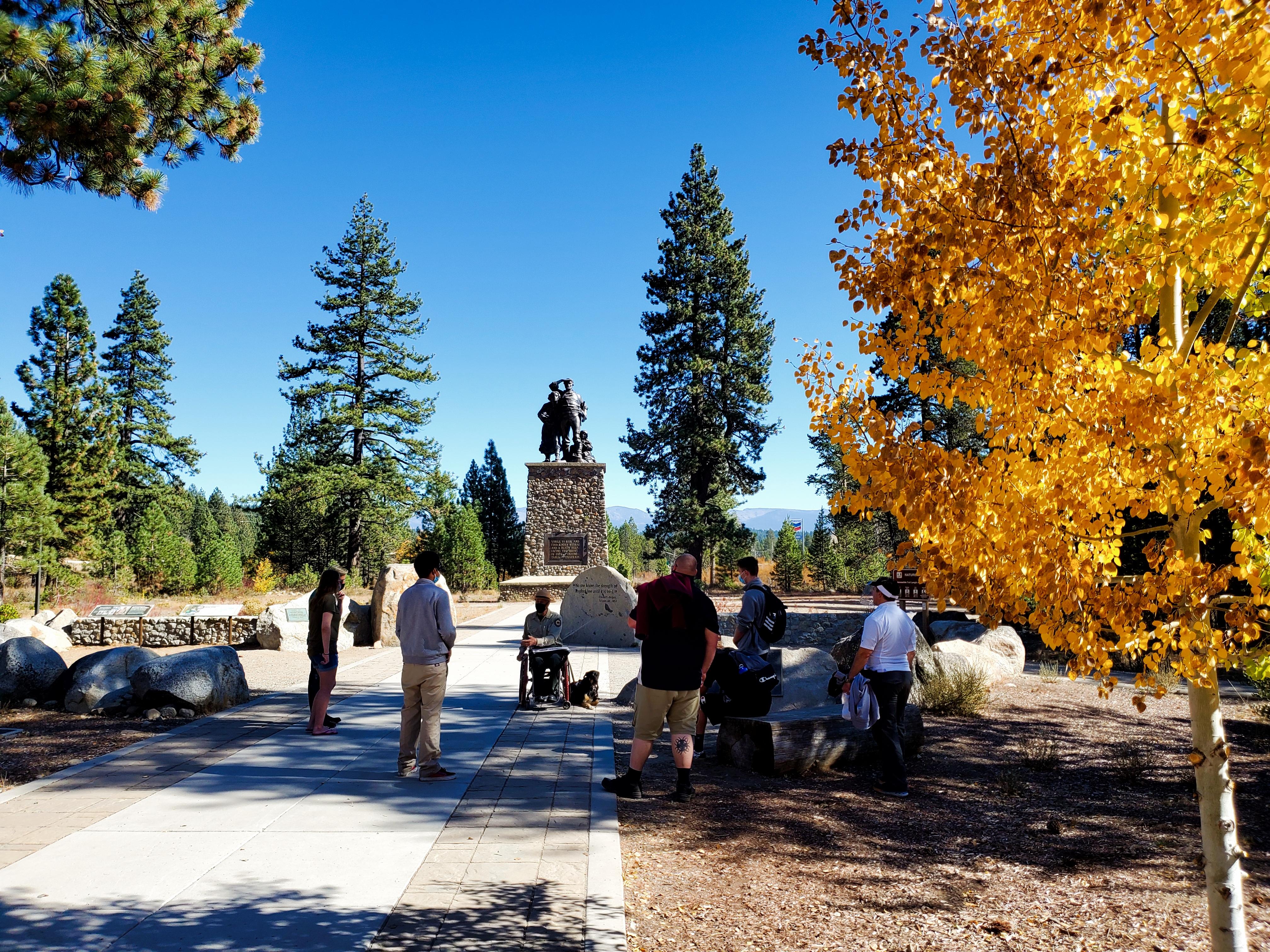 Schedule a School Field Trip or Group Reservation
Please complete this Donner School Program Request Form and contact jeremy.lin@parks.ca.gov with any questions.
PORTS Virtual Programs
PORTS (Parks Online Resources for Teachers and Students) Program is a FREE distance learning program with California State Parks!
PORTS uses the power of videoconferencing to support K-12 educators in designing deep and meaningful learning experiences in virtual and in-person classrooms.
The Donner Party of 1846: Explore the region where the famous Donner Party spent the tragic winter of 1846 with a California State Park Interpreter. We will highlight the California emigrant experience and other important natural and cultural features of Donner Memorial State Park.
PORTS Home Learning Program - Join our California State Parks Interpretive Specialist to learn about the Donner Party of 1846 in this free, live public broadcast.
PORTS On Demand - Schedule an interactive virtual presentation with your class or group with a California State Parks Interpreter to learn about the Donner Party of 1846.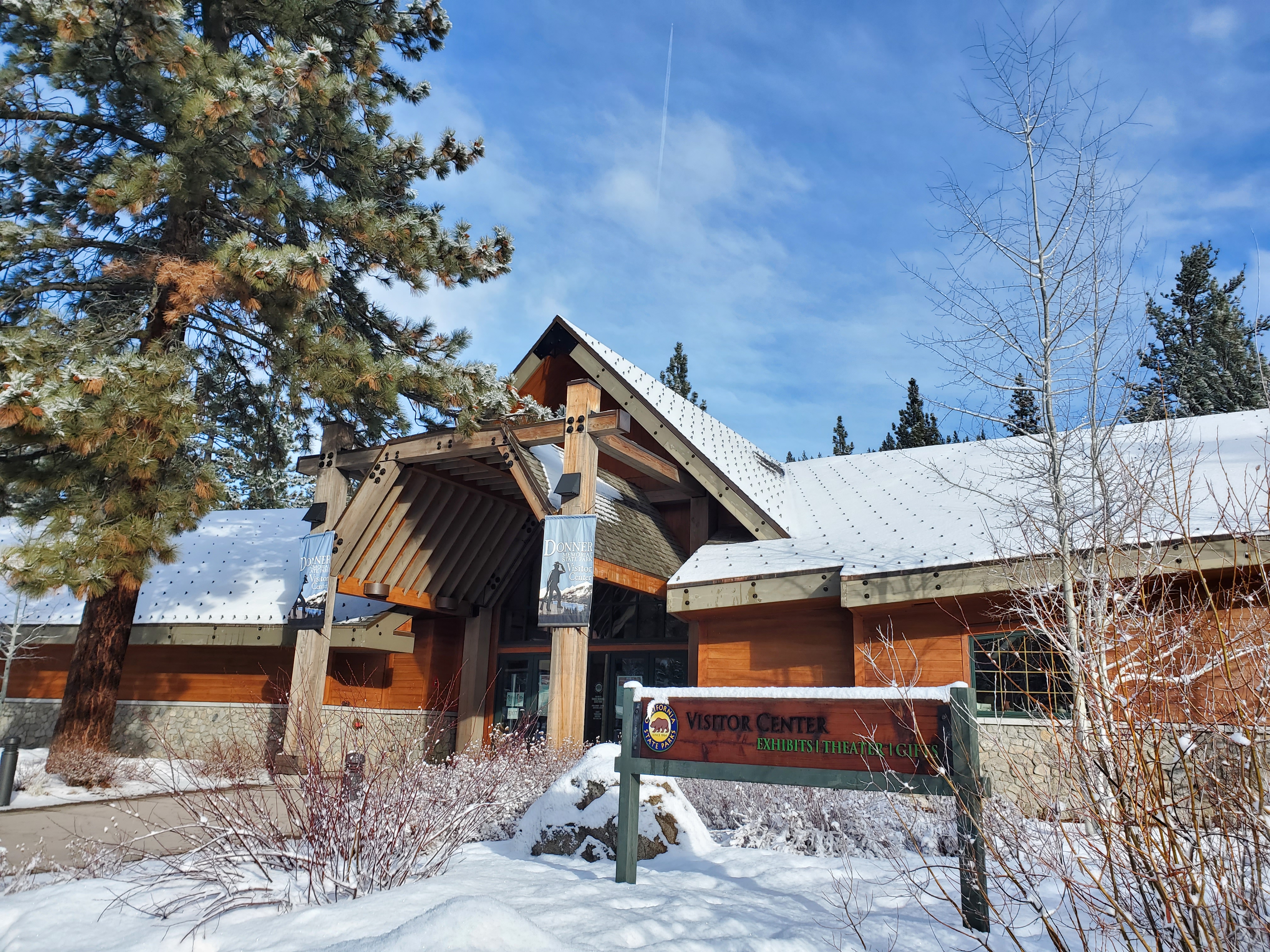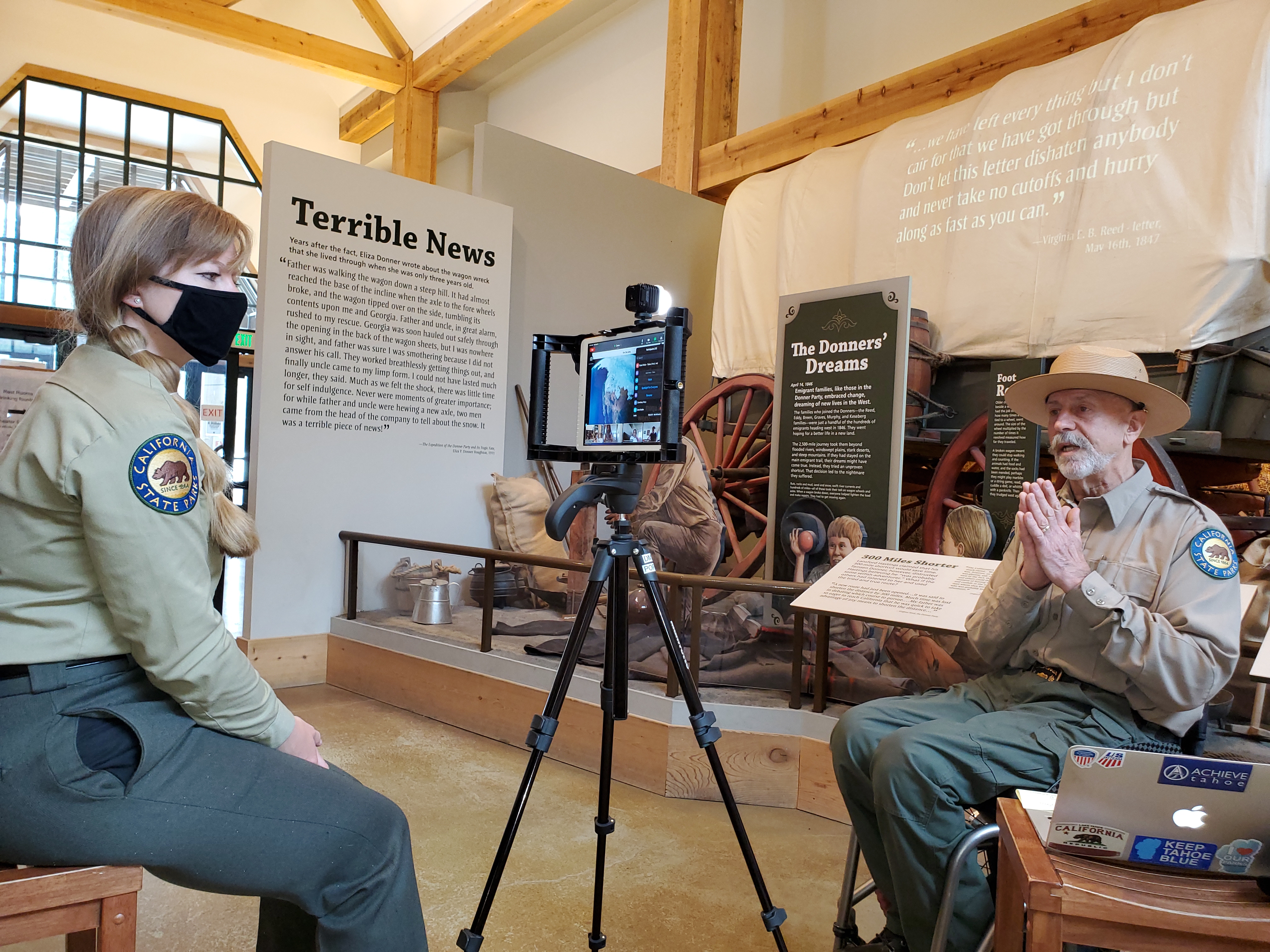 Donner Field Trip Itinerary
If fewer than 30 students, no need for rotations
1015 Arrive at DMSP
1030 Meet with DMSP staff in front of Visitor Center (introductions, snacks, and bathrooms)
1100 Rotation #1: Donner Party Historical Walking Tour (1/2 mile) - Rotation #2: Scavenger Hunt (self-guided) or Donner History Video (26-minutes) or museum exhibit exploration
1145 Lunch
1215 Rotation #1: Scavenger Hunt (self-guided) or Donner History Video (26-minutes) or museum exhibit exploration - Rotation #2: Donner Party Historical Walking Tour (1/2 mile)
1315 Wrap-up, bathrooms, and depart
*Scavenger Hunt: Please print copies of this Scavenger Hunt (self-guided) for DMSP Exhibits if you plan to facilitate this activity with your students.
*Donner History Video: The 26-minute long video screens in the main theater :15 after every hour (e.g. 11:15am, 12:15am, etc.)
How to Prepare for your field trip?
Before arriving in the park, if you have more than 30 students, please organize your students into 2 separate groups with a minimum ratio of 1:10 (adult:child). We accept up to 60 students for a field trip.
Review these optional Resources for Teachers about the park and Historical References.
What to expect on arrival?
Restrooms located inside of our visitor center. For directions, click here. Weather-permitting, students will walk a ½ mile nature loop (wheelchair accessible), break for lunch, explore the visitor center exhibits. If you have more than 30 students, there will be two rotations (see schedule).
What about parking?
There is no fee associated with parking for registered school groups at Donner Memorial State Park. Your free parking permit(s) will be emailed to you a week before your trip in a reminder email and must be printed and displayed in the dash of the vehicle. For immediate questions or concerns regarding your in-person field trip, please contact jeremy.lin@parks.ca.gov.
What do I bring?
Weather in the Sierra Nevada's may fluctuate. Make sure to wear comfortable walking shoes, bring sun protection and an extra warm layer. Please bring water bottles and snacks/lunch. Drinking water, bathrooms, and public Wifi is available at the Visitor Center.
Chaperones
Chaperones are responsible for guiding participant behavior and keeping the group together and focused on the program. We ask that chaperones play an active role in managing student behavior during the course of the field trip. If teachers or chaperones need to take a phone call, please step away so that we can keep the children's attention.
Miscellaneous
Please bring a first aid kit for your group.
Extreme weather may cancel field trips if transportation to/from the park is unsafe.
Questions? Please contact jeremy.lin@parks.ca.gov
Educational Resources
Scavenger Hunt for Donner Memorial SP Visitor Center - self guided
Park Interpretive Content and Historic References - Donner Docent website
Donner Self-Guided Nature Loop Brochure (.5MB)
Donner Summit Historical Society
Geology
The park extends from Donner Lake up to Schallenberger Ridge to the south. Sierra Nevada's geologic history can be seen throughout the landscape:
The granite that rose within the crust of the earth in enormous bubbles, then cooled and hardened, to be exposed by erosion.
The older sedimentary rocks, transformed by temperature and pressure.
The Sierra's steep eastern face, created when gigantic upheavals tilted a section of the earth's crust.
The glaciers that dominated the area a few thousand years ago have left huge boulders and debris that remained when the ice melted.