Now Hiring Park Aides at Donner Memorial State Park, Tahoe State Recreation Area, and Kings Beach.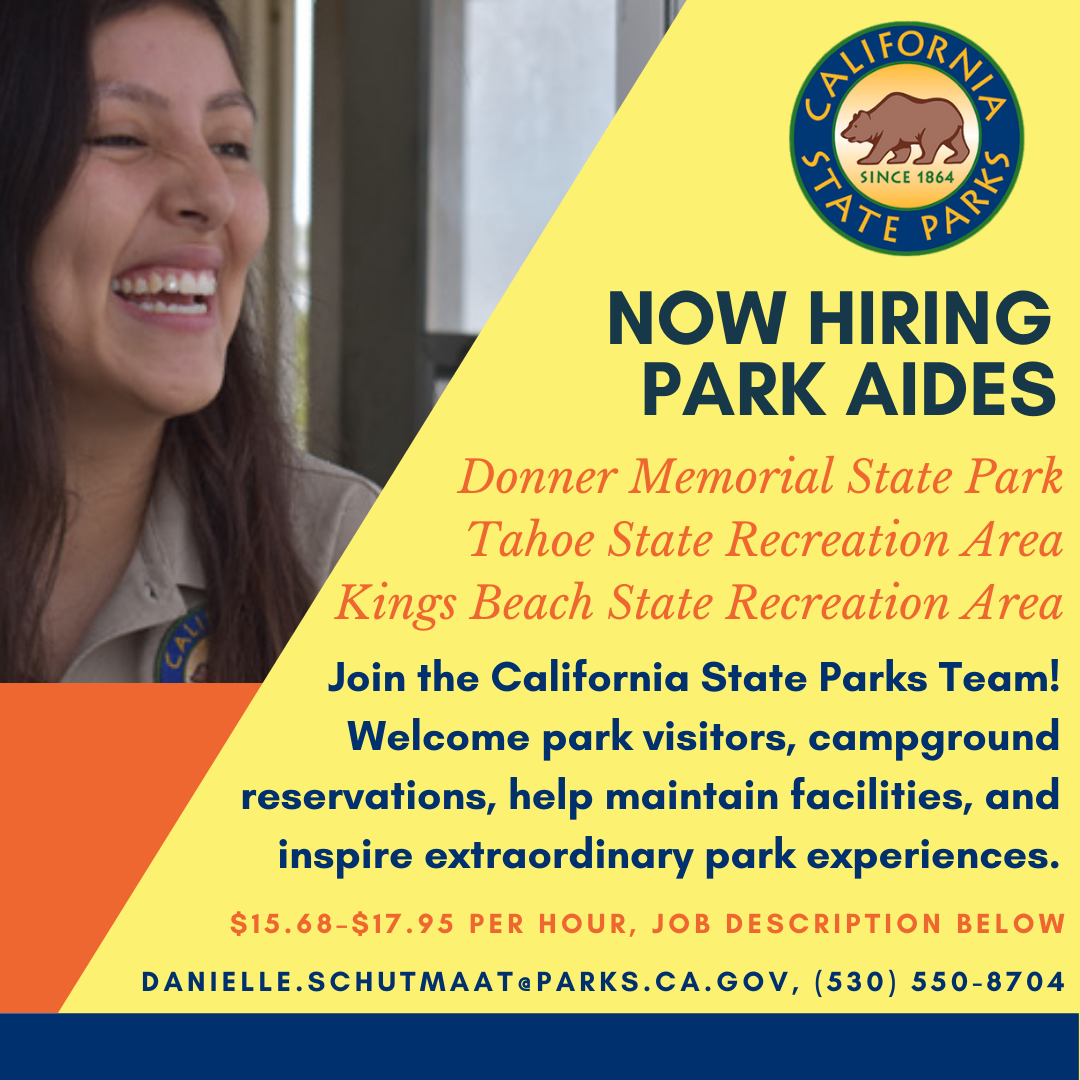 Job Description:
We seek friendly, intelligent and motivated people, who are comfortable speaking in public, enjoy working outdoors and have basic math and money handling skills.
Park Aides duties include visitor center, day use and campground entrance station operations, maintenance and housekeeping, natural & cultural history interpretation, foot patrol, or natural resource management.
Pay: $15.68 – $17.95 per hour, up to 40 hours per week.
Great Opportunity:
This is an excellent opportunity to gain valuable experience in park and recreation operations and management. These positions will have particular appeal to those studying Park Management, Interpretation, Natural Resources, Education, and History. Join the California State Parks team to enjoy a rewarding summer in the most beautiful natural areas in the world.
Hiring Manager:
For more information, please contact: Danielle.Shutmaat@parks.ca.gov, 530-550-8704.
How to Apply:
Complete and mail California State Application Form (STD 678) http://jobs.ca.gov/pdf/std678.pdf:
Donner Memorial State Park

Attn: Hiring

12593 Donner Pass Rd.

Truckee, CA 96161
An affirmative action employer – equal opportunity to all regardless of race, color, creed, national origin, ancestry, sex, marital status, disability, religious or political affiliation, age, or sexual orientation.