Donner Lake Paddling Tours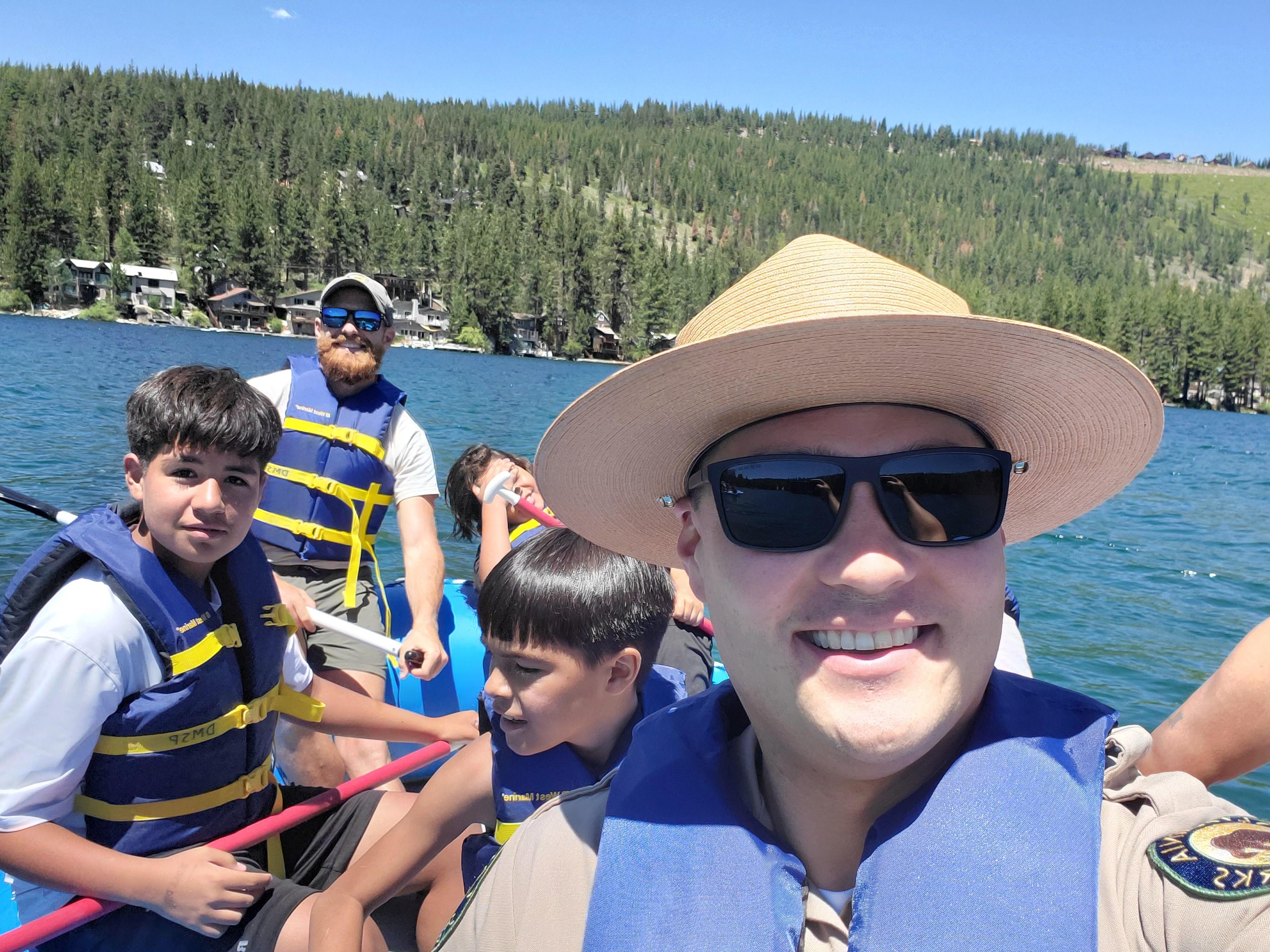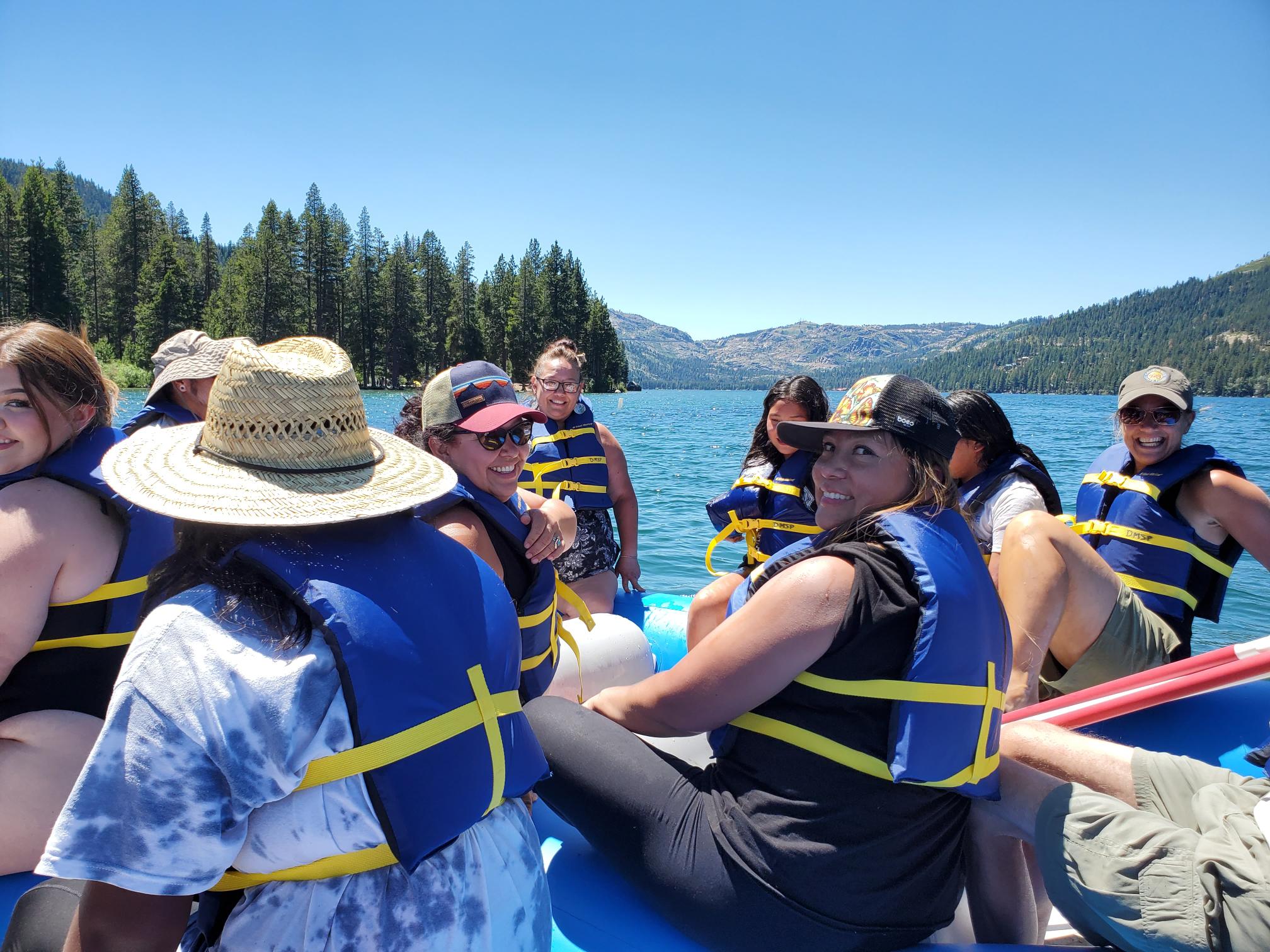 Explore Donner Lake on a raft led by a California State Parks guide!
Welcome to all ages and we encourage youth participants to join with a parent/guardian. We provide paddling instruction, safety talk, and life jacket fitting before launching our two 14-foot rafts into the lagoon for a one-hour lake exploration (3/4 mi). Each raft holds 6-7 participants plus one guide who will discuss wildlife diversity and the rich cultural history of the area. You will have an opportunity to jump into the lake if you'd like!
Sign up for Donner Lake Paddling Tours with this registration form. First come, first served. There is no cost to participate in this program.
Details: Participants stay relatively dry throughout the tour because our rafts are "bucket boat" design, but we recommend to wear water shoes and clothes that you don't mind getting wet. We recommend a plastic bag for your cell phone and valuables.
Schedule: Tours are offered each Thursday from June 22 to November 16, 2023:
Tour #1 - 10:30am (14 participant slots)
Tour #2 - 12:30pm (14 participant slots)
Participants Bring: Sun protection (layered clothing, sun hats, sunscreen), personal medications, and water/snacks.
Provided: We provide rafts, life jackets, paddles, basic raft navigation and safety instruction, access to a unique experience on Donner Lake, and interpretive presentations focusing on natural and cultural history of the region.