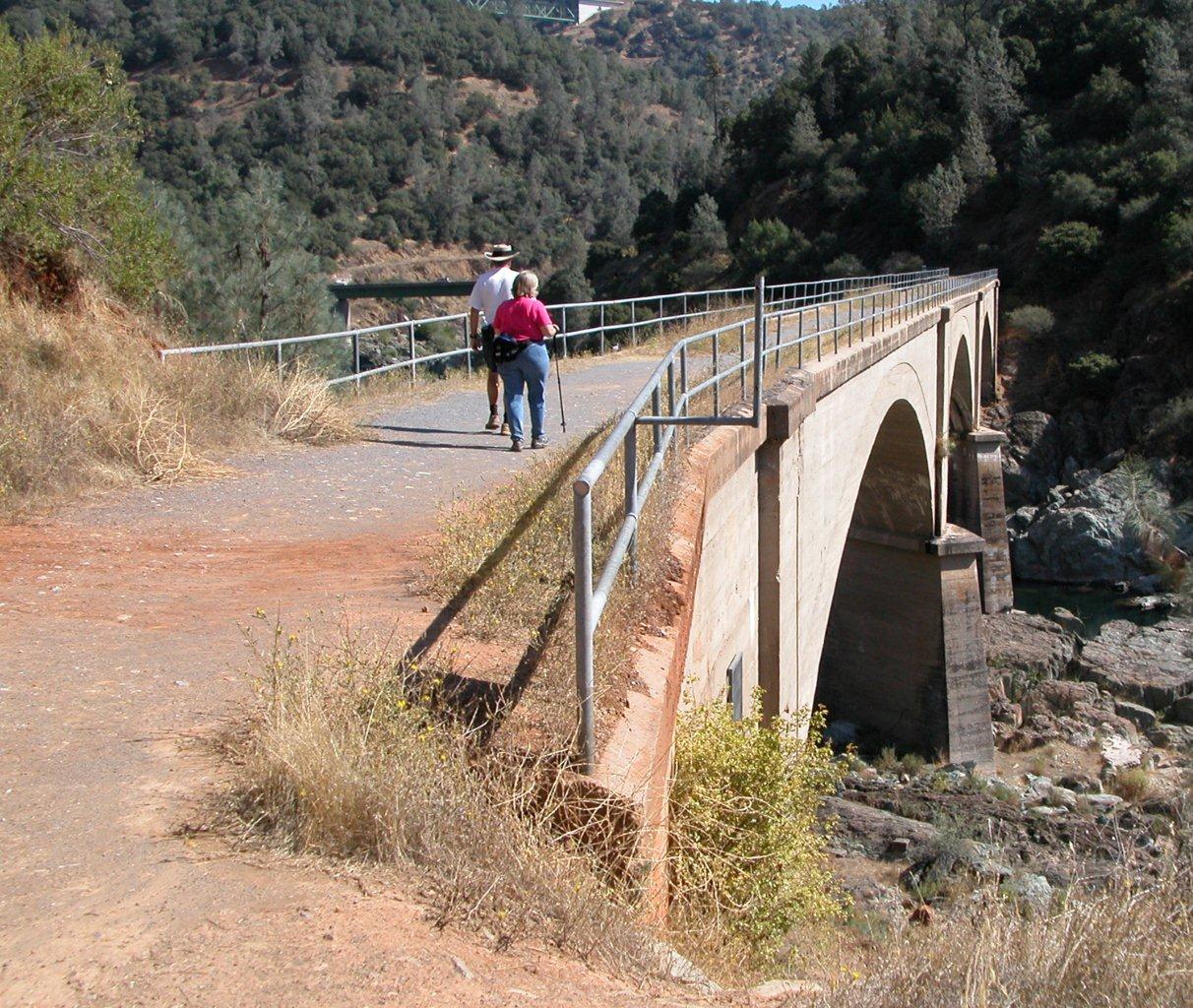 Campfire Programs
Campfire programs are interactive educational programs that take place in the evening. Led by park staff and volunteers, campfire programs are thematic, interactive and theatrical and typically last one hour.
Friday, May 20, 2022 – Campfire Basics, Bears, and Local Legends
Upcoming Guided Hikes
In the fall, winter and spring our staff and docents lead hikes in different areas of the park. These hikes vary greatly in lenght and intensity. The hikes focus on flora, fauna, or the history of the canyon. They are free, though a $10 day use fee applies in marked areas.
We recommend arriving early, dressing in layers, wearing sun protection, wearing comfortable walking shoes, and bringing plenty water and snacks.
Friday, June 10, 2022 – Mountain Quarries Railroad Tour
Tuesday, June 21, 2022 - The Summer Solstice
Meet at Quarry Trail at 08:00 A.M.
This easy 3 mile out and back follows the Middle Fork of the American river to the picnic area. On the longest day of the year, discover microclimates of the canyon, the geology of the Hawver formation, and the significance of the solstice.
Wheelchair and stroller friendly. Pace will be easy. 2-3 mph.
Dogs on 6' leash welcome
Friday, June 17, 2022 – Mountain Quarries Railroad Tour
Meet at Auburn Overlook at 08:00 A.M.

This 5-mile one-way hike from Overlook Park to the Confluence returns by city bus. From the Overlook and Western States staging area we'll take WST down to the old Mountain Quarries railroad (MQRR) bed, follow it down and across the river, then walk across the Hwy 49 and "Old Foresthill" bridges to catch our 11:30 bus back. We'll talk about historic sights along our way including railroad remains, the historic MQRR bridge, and optional/if time, Maidu Nisenan grinding rocks at the Confluence.

Much of the route is easy downhill grade, but there are also narrow, steep segments and one steep, tricky stream crossing. Average moving pace of ~ 2 mph, return to Overlook Park by noon.

FOR THE BUS: Bring exact change for your bus fare ($3.50, or $1.75 if 60+ yrs old). Masks currently optional.

Heat advisory or rain cancels, no dogs.

Peggy Egli 530-718-0448 (c )
For more hike information, visit https://www.canyonkeepers.org/ or email joseph.shanahan@parks.ca.gov
Junior Rangers Program
Junior Rangers is a free program designed for ages 7-12, but all ages are welcome to attend. Programs are led by park staff and docents and typically last 2 hours. We meet every saturday in June, July and August from 09:00 A.M. to 11:00 A.M. at the locations listed below.
Our mission is to provide educational experiences both in Auburn SRA and in the classroom, assisting educators with curriculum needs and offering activities that enable students to investigate, research, and participate in interactive learning. All programs are free, though regular day use fees may apply.
June Programs (June 4 - Watershed, June 11 - Aquatic Environments, June 18 - Aquatic Safety, June 25 - Water Cycle)
Saturdays from 09:00-11:00 A.M.
Meet at Auburn Sector Office (501 El Dorado Street Auburn, CA 95603)
All About Water
July Programs (Jul 2- 10 Essentials, Jul 9 - Map and Compass, Jul 16 - Orienteering, July 23 - Birding, July 30 - Scat and Skulls)
August Programs (Aug 6 - Archeology, Aug 13 - Aquatic Insects, Aug 20 - Gold, Aug 27 - Geology)
Please contact Joseph.Shanahan@parks.ca.gov to register.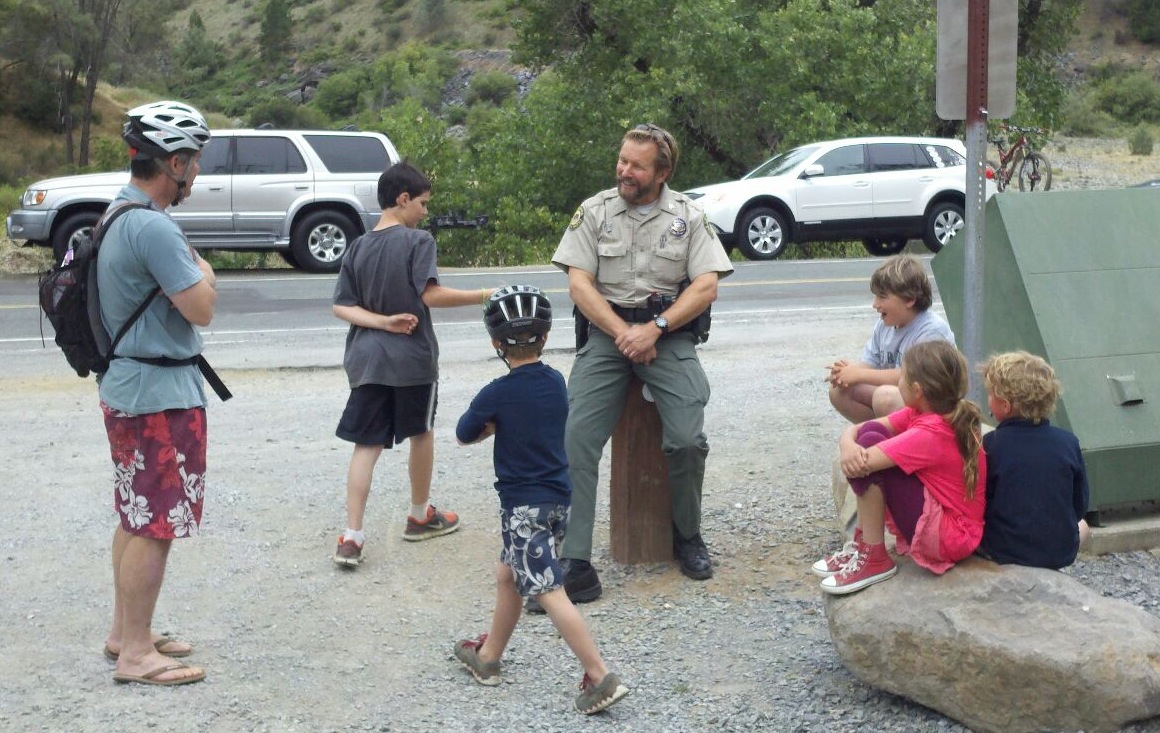 School Groups
If you have a school group that would like to visit the park and would like a program presented to your group, call the Auburn SRA Interpretation office at 530-745-2202 for more information.