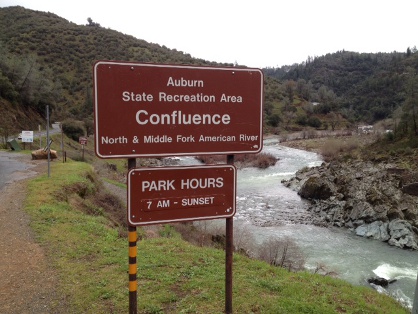 Visitor Use Hours:
Day use hours for all areas in Auburn SRA are open from 7am - sunset, year round.



Gate Open Hours:
Vehicle access gates are open from 8am - sunset, year round for the following areas:
(Except during seasonal closures)

Mammoth Bar OHV
Upper Lake Clementine
China Bar




Seasonal Closures:
The following roads have seasonal closures
(Oct 15 - April 15 weather permitting):

China Bar*
Drivers Flat
Ruck-A-Chucky
Sliger Mine Road
Upper Lake Clementine






* China Bar Road will be closed for vehicle access from October 1st through May 15th annually.

Note: Upper Lake Clementine Road, Drivers Flat Road (Ruck-A-Chucky), and Sliger Mine Road (Cherokee Bar) will be closed
for vehicle access on or after October 1st annually based on precipitation levels, road conditions, and potential for resource damage.
During periods of low precipitation these roads will seasonally close no later than November 1st annually. These roads will re-open
on or after April 15th depending on precipitation and road conditions.