Santa Cruz Mission State Historic Park
Phone Number
(831) 425-5849
Park Hours
Call the park to confirm.
Thursday - Monday 10 am - 4 pm
Closed Thanksgiving Day & Christmas, Dec. 25
Dogs Allowed?
Yes
Dogs not allowed in building.
Driving Directions to Santa Cruz Mission SHP
The historic park is in downtown Santa Cruz; take Mission Street to Mission Plaza. The adobe is located one block off the plaza on School Street.


Online reservations are not available for this park.
Upcoming Park Events
No events scheduled at this moment.
DAY-USE ACTIVITIES & FACILITIES
Historical/Cultural Site
Picnic Areas
Env. Learning/Visitor Center
Exhibits and Programs
Guided Tours
Interpretive Exhibits
Museums
Family Programs
Geocaching

OTHER FACILITIES & VISITOR INFORMATION
Parking
Restrooms
Drinking Water Available

Follow us on social media!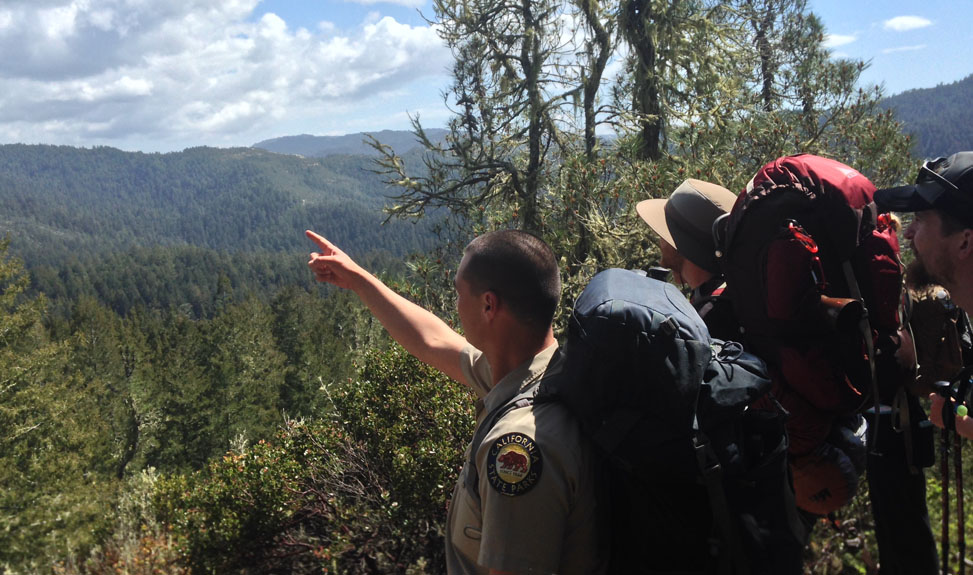 Looking for your next adventure?
California State Parks Backpacking Adventures offers naturalist-led backpacking trips through the Santa Cruz Mountains each summer. Online registration opens March 1 at 9am.

Artists, we have a special backpacking trip option for you: the Big Basin Artabout! Ten artists will be chosen to particpate in the first backpacking trip in Big Basin since the CZU Lightning Complex Fire on June 3-4, 2023. Artists will recieve a $2500 stipend and will create an artistic piece in the medium of their choice inspired by the trip to be displayed in the park! The deadline to apply is April 28, 2023. For more information, visit the Big Basin Artabout website.


To sign up for guided hikes and other park programs in Santa Cruz-area State Parks, visit www.santacruzstateparks.as.me to see the schedule and make reservations.

Calling all Archaeology Enthusiasts...
Summer Archaeology Project Volunteer Program
Mondays from June 19 through August 21 from 10 am to 2:30 pm
Join Santa Clara University in partnership with California State Parks to gain hands-on experience in treatment and identification of archaeological artifacts. Volunteers are needed to sort and process artifacts from the 2-year archaeological excavation at the Mission Santa Clara, conducted by Santa Clara University. Volunteers will receive formal lab training and will gain a clear understanding of California Mission life, based upon this latest research. Lab work will occur at the Santa Cruz Mission State Historic Park. For more information, visit our Volunteer Opportunities Page
Summer Events
Summers at the Santa Cruz Mission SHP feature free activities for Families and Children!
Old Fashioned Campfires: Invite friends and create community at these relaxed family friendly gatherings. Live music, hand-made tortillas, and campfire magic. Featured Bands include Robby and Friends and World Music Quartet Minus 2. Find out about our next Event!
Junior Rangers: a statewide program for 7 - 12 year olds. We offer a different program every week. Historic games, crafts, and foods are among the hands-on STEAM activities for this summer's programs. Reservations are recommended.
Summer at the Mission dates and details
Visiting the Santa Cruz Mission
The Santa Cruz Mission State Historic Park sits atop Mission Hill offering a patio, gardens, and excellent views of the city. The park features the only building left of the 12th California Mission, Misión la Exaltacion de la Santa Cruz, founded by the Franciscans in 1791. Restored to its original appearance, the austere single-story adobe was once housing for the California Indian residents of the Mission. Exhibits inside tell the story of the mission through the lens of the experience of the Ohlone and Yokuts people.


Mission Exhibits
This portion of the adobe, built in the early 1800s, is the only surviving building from Mission Santa Cruz. Archeological excavations in the 1980s revealed that this had been Indigenous family housing, the only example of its kind still standing in California today. The story of the Ohlone and Yokuts Indian experience at the Santa Cruz Mission is depicted through exhibits and a wall-sized movie projection. These are featured on guided tours, and may also be viewed at leisure on self-guided tours. The seven-room building also includes information about Ohlone lifeways prior to European contact, archeological excavations and Rodriguez and Neary family histories.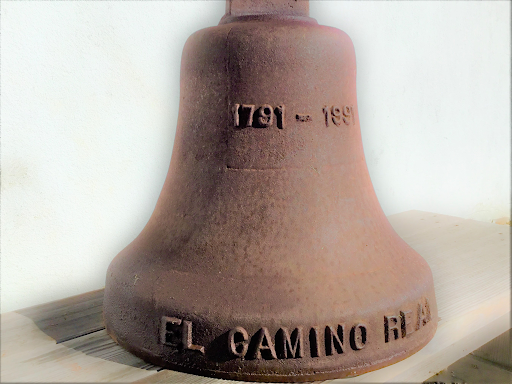 Virtual Bell Exhibit
Visit our online exhibit For Whom the Bell Tolls: Changing Symbolism of California Mission Bells, 1769 to today. Through this virtual exhibit, visitors have the opportunity to:
Investigate the history of the bells in the California Missions, and the bell markers along the El Camino Real.

Hear from a variety of perspectives throughout time from the 18th century to the present.

Think about the bells as symbols holding different meanings for different communities over time.


Reexamining Our Past
At Santa Cruz Mission State Historic Park (SHP), we acknowledge that for California Native Americans, this is a site of great loss and trauma. The Spanish Mission system disrupted Native lifeways and traditions through the use of forced manual labor, severe punishments, and the spread of deadly disease. Despite this violence, California Native American people survived, persisted, and continue to practice their culture and traditions. It is our responsibility to share this complex and difficult history with the public in an appropriate and respectful way. The devastating legacy of the Spanish mission system is still widely felt today.
The mission was built on the traditional lands of the Uypi people, who are the ancestral relatives of the Amah Mutsun Tribal Band. Many California Native American tribes and families, both near and far, were impacted by the mission. For some years now, park staff have consulted with the local Native community to listen to their needs and support their capacity to access cultural resources at the mission site and surrounding State Parks properties. In addition to this, interpretation at Santa Cruz Mission SHP has been updated in collaboration with the Amah Mutsun.
Still, there is more to be done. We commit to work with California Native American people to create a more welcoming place for healing and sharing of personal stories of survival and cultural resilience. These stories will help inform updated exhibits, educational content, and interpretive programming to tell a more accurate history of the mission.