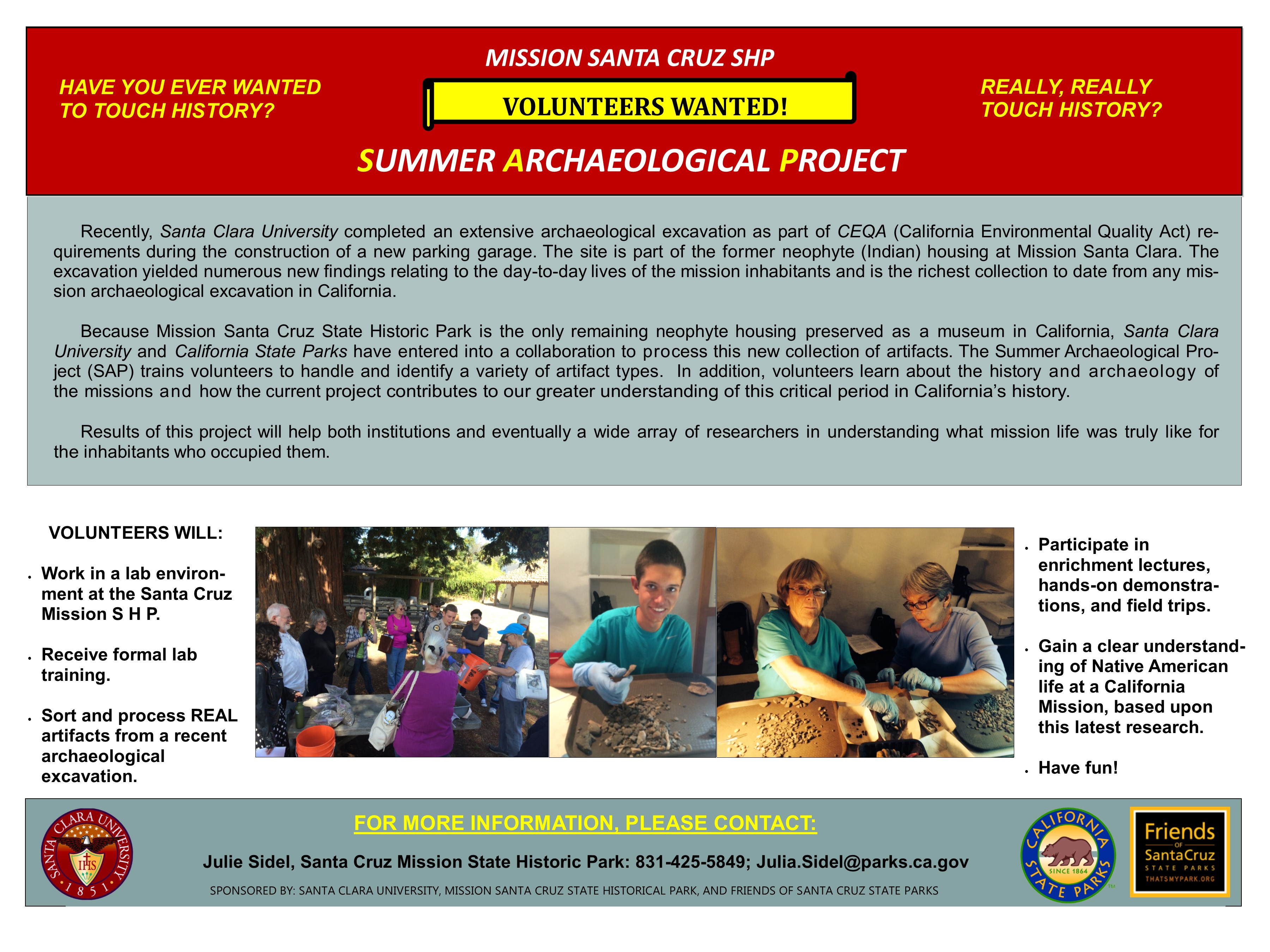 Garden Project
Our small park includes plants that interpret the history of the traditional Ohlone landscape, the many fruits and vegetables imported by the Spanish, and the heritage trees and flowers of the Victorian era.

This summer we are seeking a crew of volunteers to help plant and care for our gardens, and develop our food plant crops to benefit the community.

The bulk of the work will occur on Thursday afternoons from 1:00 - 4:00 pm., but projects can be undertaken at other times as well.

If you are interested in gardening at the Santa Cruz Mission, please call Julie at 831 425-5849.