Half Moon Bay State Beach
Phone Number
(650) 726-8819
Max. Trailer Lengths
Trailer: Up to 40 Feet
Camper/Motorhome: Up to 40 Feet
Dogs Allowed?
Yes
Dogs not allowed on beach.
Driving Directions to Half Moon Bay SB
The beach is located a half-mile west of Highway 1 with 3 parking lots in the City of Half Moon Bay. The three parking and beach access points are below:
Francis Beach, at the end of Kelly Avenue in the City of Half Moon Bay.
Venice Beach, at the end of Venice Boulevard off Highway 1.
Dunes Beach, at the end of Young Avenue off Highway 1.


Visitors will be able to reserve campsites and lodging six months in advance from the current date. Bookings may extend from the arrival date to the desired departure date – based on availability and the park's maximum stay rules.
Upcoming Park Events
No events scheduled at this moment.
BOATING
Boating

OVERNIGHT FACILITIES
Family Campsites
Group Campsites
Hike or Bike Campsites
RV Dump Station
RV Access

TRAIL USE
Bike Trails
Hiking Trails
Horseback Riding

DAY-USE ACTIVITIES & FACILITIES
Picnic Areas
Env. Learning/Visitor Center
Exhibits and Programs
Fishing
Interpretive Exhibits
Beach Area
Swimming
Vista Point
Nature & Wildlife Viewing
Windsurfing/Surfing
Family Programs
Geocaching

OTHER FACILITIES & VISITOR INFORMATION
Parking
Restrooms / Showers
Outdoor Showers
Drinking Water Available
Wheelchair Accessible

Follow us on social media!
View our guided hikes and other public programs schedule and make a reservation by visiting our Parks Events page!
Roosevelt Beach parking lot, restrooms, and trash cans are closed until further notice due to a culvert failure under the park road. Beach access for pedestrians remains open.


Half Moon Bay State Beach Campground is now on the new reservation system, ReserveCalifornia. Campsite reservations must be made through ReserveCalifornia by calling 1-800-444-PARK (7275) or through their website at www.reservecalifornia.com.
Visiting Half Moon Bay State Beach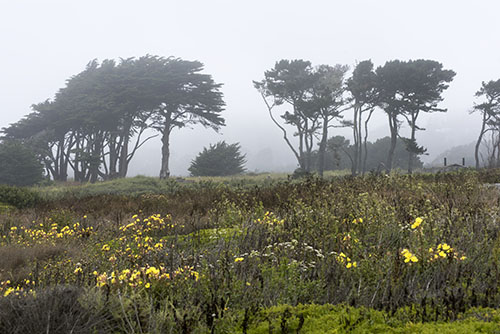 Four miles of broad, sandy beaches stretch out to welcome visitors to Half Moon Bay. This picturesque setting is ideal for sunbathing, fishing, and picnicking. Half Moon Bay State Beach offers four different beach day-use parking lots to choose from: Francis, Venice, Dunes, and Roosevelt, as well as a campground that provides accommodations for those who wish to visit longer.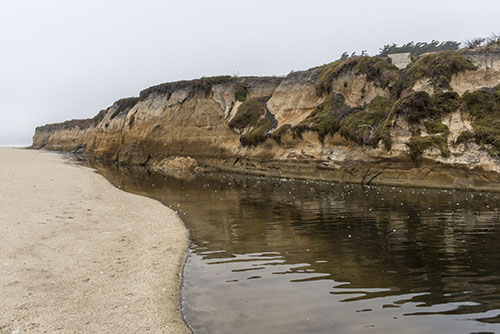 Francis Beach, the main hub of Half Moon Bay State Beach, is located at 95 Kelly Avenue. The beach is easily accessible with a paved ramp leading down the sand. The day-use area features a large picnic area with barbecues and restrooms with running water.

Francis Beach is also home to Half Moon Bay State Beach Campground. The campground hosts tent and RV camping with sites offering electric hookup or dry camping. There are no water or sewer hookups, but there is a dump station ($10 fee not included in camping reservation) and a water filling station. Quarter-operated hot showers are available as well.
Half Moon Bay State Beach Visitor Center is located at Francis Beach and is open Saturdays and Sundays (weather and volunteer availability permitting). Admission to the Visitor Center is free. The center is accessible to those with disabilities. Come on in and learn about the exciting world of the beach while experiencing the cultural history of the coastside.

Venice Beach is located at the end of Venice Boulevard, about two miles north of Francis Beach on Highway 1. Venice offers ample parking, a small picnic area, restrooms with running water, and outside showers.

Dunes Beach and Roosevelt Beach await at the end of Young Avenue, about 3 miles north of Francis Beach on Highway 1. Dunes Beach features restrooms with running water. Roosevelt Beach has a small parking lot and picnic area, as well as pit toilets. Roosevelt Beach features easy access onto the sand.

Half Moon Bay's Coastside Trail runs along the eastern boundary of the four beaches. The trail is accessible at all four beach parking lots, and offers visitors a three-mile stretch to walk, jog, or bike. Dogs are welcome on the trail provided they are controlled by a leash of no more than six feet at all times.
Basic Park Information
FIRES are not allowed on the beach.
HORSES are only allowed on the dirt trail that runs parallel to the paved Coastside Trail from Venice to Francis Beach. Horse trailers may only be parked at Venice Beach. Horses are not permitted on State Beaches.
DOGS are prohibited on the beaches at all times. Dogs are permitted in the campground, in the day-use picnic areas, and on the Coastside Trail. Dogs must be controlled with a leash no more than six feet at all times.
BEACH WHEELCHAIR - The all-terrain beach wheelchair is available for use by the public at no cost, and may be checked out from Francis Beach Entrance Station located at 95 Kelly Ave. Unlike street wheelchairs, this chair is designed with large tires which allow the chair to be used on the beach without sinking into the sand. With this chair, wheelchair users may access the beach at Francis. The purchase of the wheelchair was made possible, in part, from a grant by the local chapter of the Lions Club.
DRONES are not allowed in the park. To protect wildlife and cultural resources, and for the safety and welfare of visitors and staff, the park is closed to the use of Model Aircraft, Unmanned Aircraft Systems (UAS), and Gliders in flight.
COLLECTING iis prohibited. Please refrain from removing shells, driftwood, and other natural beach features.
FIREWORKS are prohibited.
CAMPING is available for tent and RV camping with sites offering electric hookups and no hookups. There are no sewer or water hookups, but there is a dump and water filling station. Reservations are highly recommended.
;">[Occupancy by the same persons, equipment, or vehicles of the Santa Cruz District's camping facilities is limited to a 30-day stay combined among all of the following parks in any calendar year: Big Basin Redwood SP, Butano SP, Half Moon Bay SB, Henry Cowell SP, Manresa SB, New Brighton SB, Portola Redwood SP, Seacliff SB, and Sunset SB.]
DUMP STATION - is available at Francis Beach. There is a $10 fee for dumping. The dump fee is not included in the camping reservation fee. Visitors arriving to the park to use the dump station only will have to pay park entrance fees separate from the dump station fee.

OCEAN SAFETY - Always use caution when you are in or near the ocean. The ocean water is very cold year-round. Even a short swim can cause cramps or hypothermia (a life-threatening condition which occurs when your body temperature drops before normal). In addition, strong rip currents can pull even the most experienced swimmers offshore.
PERMITS are required for all events and weddings. A photography permit is required for all commercial photography.
Additional Visitor Services
Friendly Acres/Sea Horse Ranch (Horseback trail rides)
Sani-Star, LLC. (Automated RV Dump Fee Collection System in

Francis Beach Campground

)
Teachers
Schedule your class for a free field trip to the San Mateo coast and visit Half Moon Bay State Beach, Pescadero Marsh State Natural Preserve, or Bean Hollow State Beach. We offer a variety of hands-on programs for school groups K-12 focusing on shoreline habitats. All field trips are approximately 2 hours long. You are invited to stay and eat lunch at our picnic tables over-looking the beach.
Click here for more information.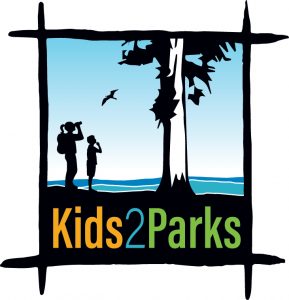 Kids2Parks is an innovative park-equity program to bring students from Title 1 schools to State Park field trips. The program, a partnership between California State Parks and Friends of Santa Cruz State Parks, increases the number of students who have visited a state park or beach by reducing barriers to access. The program offers transportation funding for field trips to select Title 1 schools in Santa Cruz, San Mateo, and Santa Clara counties. For more information, and to apply please visit www.thatsmypark.org/visit/k2p/.


---