William B. Ide Adobe State Historic Park
UPDATE (May 1, 2020): This park is temporarily closed to vehicular access, meaning there are no parking facilities and parking on roadways is prohibited to protect public health from the COVID-19 pandemic. Although this park is open to local residents, they must abide by the following guidelines:
Stay Local: Walk or bike into the park. Do not drive to the park.
Stay Active: Keep walking, jogging, hiking and biking. Watch for one-way trails.
Stay Safer at 6 Feet: Maintain a physical distance of 6 feet or more. Gatherings, picnics and parties are not allowed. Visitors are being asked to leave if there are too many people at the park or on trails to allow for the required physical distance.
Stay Clean: Be prepared. Bring soap/sanitizer and pack out all trash.
Statewide, many parks and beaches are temporarily closed or have very limited access to ensure Californians are abiding and practicing physical distancing. The goals are to make sure people are safe and to mitigate the spread of COVID-19 as much as possible. To view the list of closures and what they mean to the public, please visit
www.parks.ca.gov/FlattenTheCurve
.
Phone Number
(530) 529-8599
Park Hours
Park grounds are open sunrise to sunset.
Visitor Center open Friday-Sunday, 10 a.m. to 4 p.m.

Dogs Allowed?
Yes
Dogs allowed on a leash in picnic area and parking lots.
Driving Directions to William B. Ide Adobe SHP
The park is located in Red Bluff, a small town approximately 25 miles south of Redding. From Interstate 5, exit at Adobe Road. Turn east on Adobe Road, and travel one mile. The park will be on the right at 21659 Adobe Road.


Online reservations are not available for this park.
Upcoming Park Events
No events scheduled at this moment.
DAY-USE ACTIVITIES & FACILITIES
Historical/Cultural Site
Picnic Areas
Env. Learning/Visitor Center
Interpretive Exhibits
Nature & Wildlife Viewing
Museums
Family Programs
Geocaching

OTHER FACILITIES & VISITOR INFORMATION
Parking
Restrooms
Drinking Water Available

There is no camping or lodging available at this park.
Camp Host at William B. Ide Adobe SHP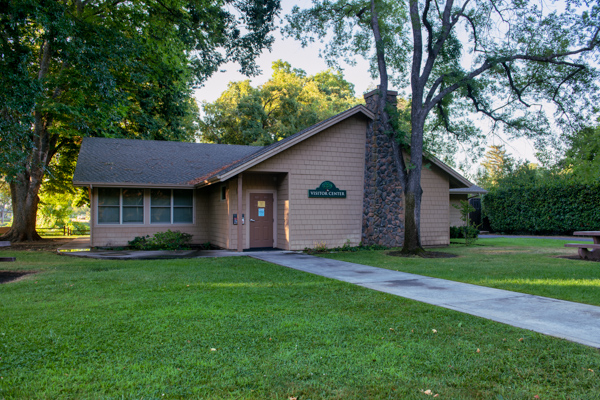 Ide Adobe has an opportunity for you to volunteer while enjoying the park and meeting new people. The park host duties included generally 20 hours a week of:
Updating staff on park visitation and maintenance needs.
Providing support for interpretive activities.
Providing basic information to visitors.
Providing basic park security.
Maintaining restrooms and removing garbage.
Staying on site during peak days and hours of visitation.
Helping operate the Visitor Center.
Park Hosts will have free electricity, water and sewage hook up access during their volunteer service.
For more questions or to apply please call or email:
Jennifer Pooley, State Park Interpreter
(530) 529-8599
jennifer.pooley@parks.ca.gov
William B. Ide Adobe State Historic Park is currently seeking park hosts for 2021. This park is a 4-acre park with a picnic area and a historic 1850s homestead. It is located on the Sacramento River. General duties for this position are listed above.
This position is a volunteer position. In exchange for your service, we provide a campsite capable of accommodating a 24-foot RV, water, garbage, sewage and electricity. A criminal background investigation is required since you will be working with money and may be working with children. A small fee (approximately $25) for Live Scan fingerprinting service will be incurred during the background investigation, but the parks service will reimburse you for this expense.
The position will start as soon as you clear the background check. Couples are encouraged to apply; however, a separate application from each person will be required.
William B. Ide wrote the proclamation that established the short-lived California Bear Republic in 1846. It lasted 22 days. Ide recognized the opportunities available to him in the West and as a surveyor, miner, treasurer, district attorney, deputy clerk, and judge, provided support and leadership to this northern part of California. While the park memorializes Ide's role in early California history, recent research has shown he never owned the property.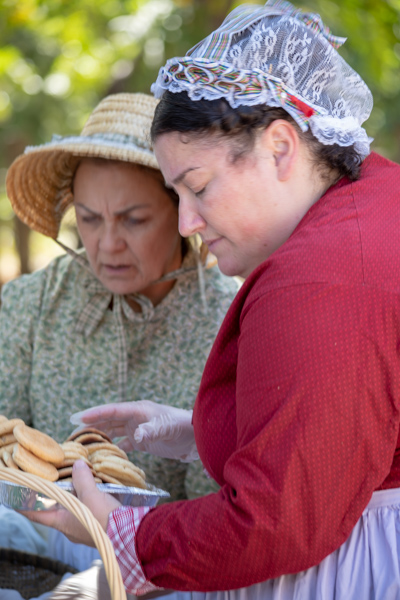 Like William B. Ide, pioneer settlers at Adobe Ranch arrived in California envisioning opportunities. Facing hardships and challenges, they took advantage of the ranch's location on the river to transform the site. Contrary to the quiet, rural impression the park leaves today, the ranch's location near the California-Oregon Road and adjacent to the Sacramento River (important communication and transportation arteries) probably kept its residents well connected. During the Gold Rush and afterwards, a succession of pack-mule trains, travelers on foot, herds of cattle and sheep, freight wagons, stagecoaches and riverboats moved up and down the valley and along the river.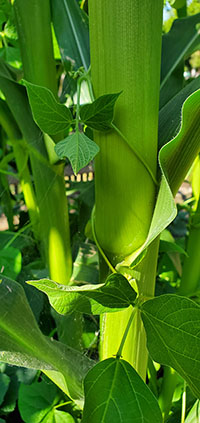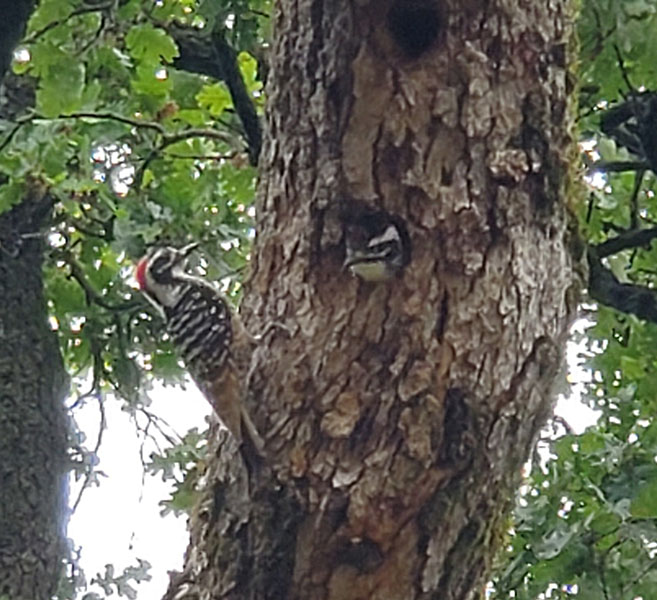 Depending upon the water's depth, steamboats would transport goods and passengers to the most northerly navigable point on the river. From there, they were off loaded. The property owners made the most of this location in the 1860s by establishing a ferry across the Sacramento River. Cross-country travelers depended upon ferries to make their river crossings safe and easy. Later bridges built in the area made them obsolete.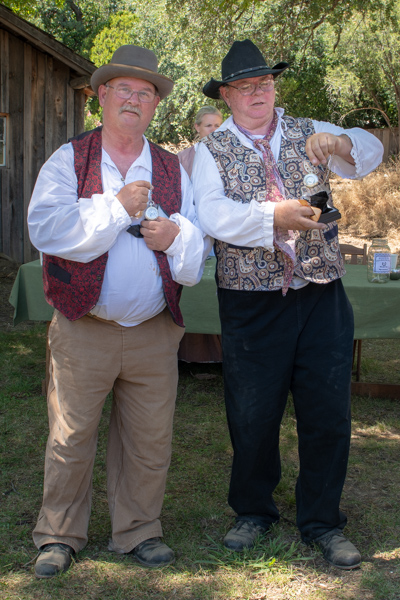 The park today reflects the hard work it took to maintain life away from California's urban centers in mid-19th century. Visitors touring the visitor center and ranch buildings will be able to learn about the special skills and work activities of California pioneers, comparing them to their own lives. Educational programs tied into school programs offer students hands-on learning experiences that emphasize the lifeways associated with the early settlers.

Facilities
Enjoy a picnic overlooking the Sacramento River. The park features the old adobe home, blacksmith shop and a visitor center.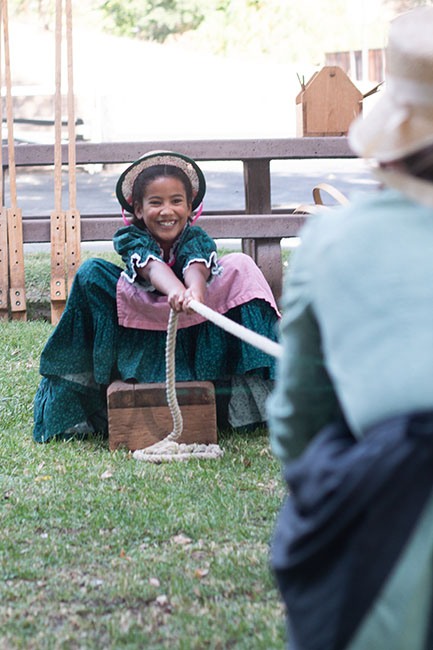 Location-Directions
The park is located south of Redding, in Red Bluff on Adobe Road, one-half mile from Interstate 5.

Seasons/Climate/Recommended Clothing
Summer and spring are warm; fall and winter can be cool. Layered clothing is advised.

Special Events
Come visit during Adobe Day, to enjoy the period music of the Ide Adobe Players and experience "hands-on" pioneer crafts and period activities at this historic ranch and ferry crossing.

Cheer the competition at the Ide's Ferry Champion Horseshoe Pitchers Contest. It represents a period-style 1850s contest, complete with authentic attire (provided). Only amateurs or backyarders may participate! The winner takes home a gold-filled pocket watch.
The Pioneer Christmas Party is celebrated the third Saturday in December and emphasizes early holiday traditions of the north valley.
---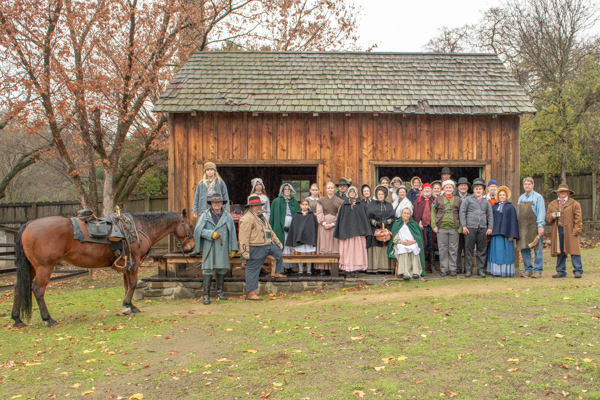 The Northern Buttes District is pleased to announce that the William B. Ide Adobe Visitor's Center Interpretive Plan is now available. The following summary document will provide the reader information about the plan. For more information, please contact the District at 530 538-2200.
View the document here.
Social Feed