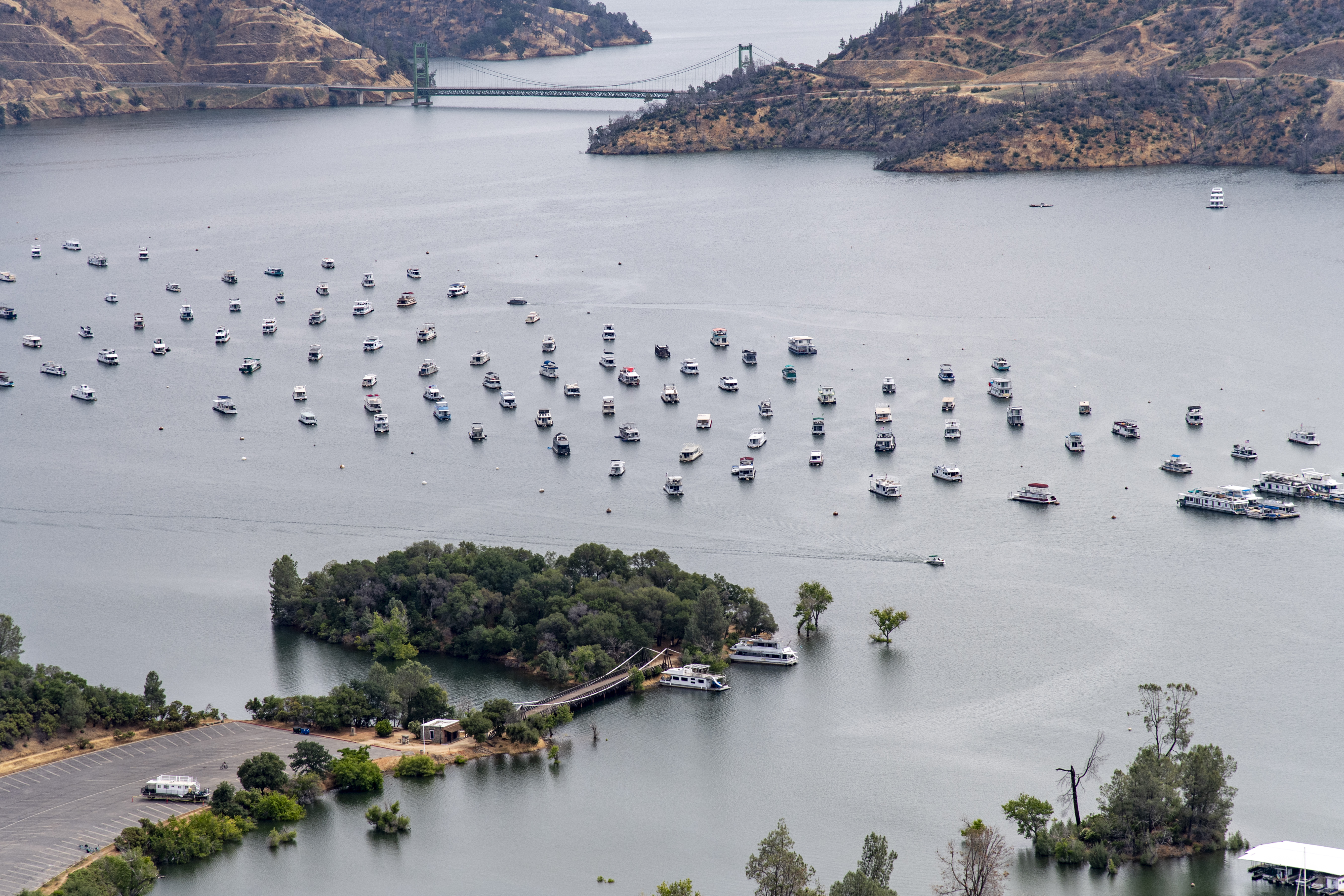 Photo taken by Department of Water Resources
Special Event Permit
In brief: Special Event Applications are required for items including (but not limited to):
Weddings
Amplified music
PA systems
Bands
Bounce houses
Large circus tents (20' x 20' and larger)
Outside catering companies / food trucks
Selling items / food
Obstacle Courses
If fees will be charged of guests

Special Event Fees and Process
Complete packets must be submitted at least 30 days in advance.
Only one event date will be allowed on each permit for business audit purposes.
Applicants need to submit a completed Special Event Permit application, the correct Certificate of General Liability Insurance, and non-refundable $25.00 administrative fee in order to be processed. Only complete packets will be processed. Events that require exclusive use areas, impact normal park use, involve camping, sporting activities, and tournaments, and competitions will be assessed a rental fee. Rental fees vary depending on the event size, number of participants, duration, and location.
Completed packets (Use links below to download part 1-2 and insurance) can be sent to Oroville.Specialevents@parks.ca.gov or delivered (in person or through the mail) to: Lake Oroville SRA, Attn: Special Events, 400 Glen Drive, Oroville, CA 95966.
* Ramada rentals for the North Forebay can be made in person at 400 Glen Drive, Oroville, CA 95966. Groups over 50 people still require a special event permit.
Filming Permits
Filming permits are processed and issued through the California Film Commission. For more information on getting a film permit please go to their website at www.film.ca.gov.
If you have any questions, e-mail Oroville.Specialevents@parks.ca.gov or call 530-990-4670
Click here to download a special event application
Click here to download the special event supplemental form
Click here to download a fishing tournament application and the supplemental form
Click here to download a school group reservation application
---
Special Event Calender
Upcoming Special Events (July-Sept)
The following is a list of upcoming events that Parks have approved or pending. If you would like additional information about a particular event please notify Amanda Lightfoot-Wright.
September
Date
Time
Event
Location
SEP
9/11 to
9/15/23
0800-1700
Big Valley Rancheria Training
Clear Lake State Park
23-205
9/12/2023
0900-1200
School Group
Bidwell Mansion SHP
23-220
9/13/2023
0800-1230
Plumas High School Cross Country
North Forebay
23-196
9/13/2023
1300-1700
Lower Lake High School Cross Country
Anderson Marsh SHP
23-202
9/14 to
9/16/23
all day
School Group
Castle Crags -Riverside Campground
23-231
9/16/2023
1100-1800
Private
North Forebay -Ramada #1
23-195
9/16/2023
0700-1700
CA State Parks Testing
North Forebay
23-188
9/19/2023
0900-1200
School Group
Bidwell Mansion SHP
23-221
9/20/2023
1400-1800
Oroville High School Cross Country
North Forebay
23-140
9/20/2023
ALL DAY
Oroville Bass Masters
Bidwell Ramp
23-007
9/21/2023
1000-130
Shasta Land Trust Fundraiser/Kayak
McArthur Burney Falls - Lake Britton
23-159

9/23 to
9/24/2023

0530-1500
Fishing Tournament
Lake Oroville
23-189
9/26/2023
0900-1200
School Group
Bidwell Mansion SHP
23-222
9/29/2023
1900-2200
Moonlight Paddle
North Forebay - Aquatic Center
23-162