Hiking, Biking, Climbing, & Horseback Riding

---
Trail Safety Tips and Park Rules
---
A map that includes some favorite hiking, biking, and horse trails at Lake Perris: Lake Perris Brochure with Park Map

Please note that, due to the Dam Remediation Project, access to the south side of Lake Perris Recreation Area is closed as of October 15, 2014. Other portions of the bike trail and horse trails are still accessible. The map below shows the areas that are closed to the public (including horseback riding and hiking) for safety reasons. People that violate the closure are subject to citation. Construction is expected to be complete in 2017.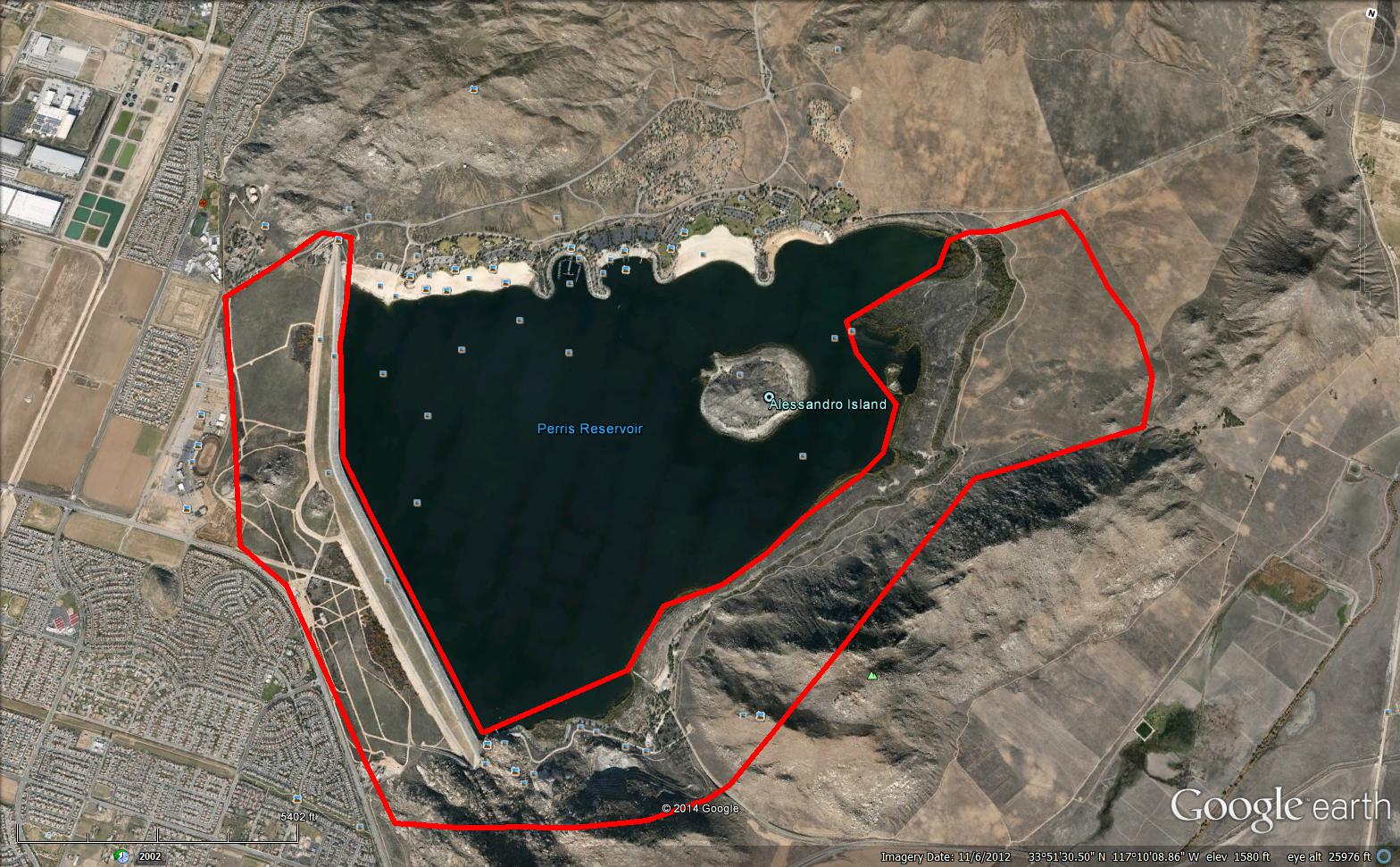 ---
Hiking, Biking, & Horse Trails
Lake Perris has Hiking only trails, Hiking and Bike trails, and Hiking, Mountain Bike, and Horse trails located throughout the park. Summer temperatures can be harsh, but springtime riders find themselves in the midst of a colorful sea of wildflowers on the east end of the park.

Hiking Only: There are hiking-only trails that pick up near the Museum and the Old Campfire Center that lead up to the senic overlook of Terri Peak. On the park brochure, these trails are marked in green dots.
Hiking and Bike Trails: This trail is marked as a line of green dashes on the brochure. That particular trail is also paved and wheel chair accessible.

Hiking, Biking, and Horseback Riding: These trails are noted as a broken purple line of dashes and dots on the brochure. It is not wheelchair accessible and it is unpaved.

Note: Bikes and horses are NOT allowed on the dam at any time. Bikes seeking to circle the lake must use the unpaved horse trail.


---

Horses:

Lake Perris does not rent horses, but visitors are welcome to bring their own to the park. There is an Equestrian day use areas located in the "Day Use Horse Trailer / Hunter's Parking Lot" area near the Group Campground with access to water. Another area near the overnight Equestrian Campground that has access to water and several corrals.
For information on camping overnight with your horse:
Horse Camp
---
Climbing
Until the dam remediation project is complete, access to the Big Rock climbing area is closed. Big Rock isn't going anywhere though, and when the project is complete, the climbing area will be reopened!



Recommended Hikes at Lake Perris SRA
Lake Perris State Recreation Area