War Veterans at their Peaks: Civilian Conservation Corps Heritage Adventure at Mount Tamalpais and Mount Diablo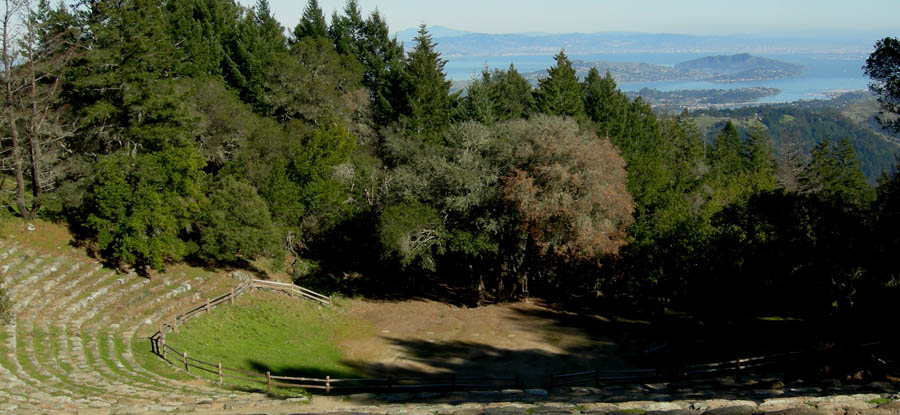 Mount Diablo CCC Heritage Tour
Mount Tamalpais CCC Heritage Tour

What 's your mental image of a CCC worker? Do you picture a young man, muscles built up by months of physical labor, who sends food money to mom back home? That would describe many of the enrollees. But the Civilian Conservation Corps (CCC) was not just for teens and twenty-somethings; it also gave jobs and hope to World War I veterans.

Veteran companies did the vast majority of the work at Mount Tamalpais and Mount Diablo State Parks, and they built two of the most celebrated CCC structures in California: the Mount Tamalpais Mountain Theater (photo above), and the Mount Diablo Summit Building.

Take this trip back in time to see these stunning structures, and their many other projects that still enhance these parks.

Location: San Francisco Bay Area
Tour Length: About 70 miles, one-way (without suggested side-trips)
Tour Time: One day (without suggested side-trips)
Suggested Order: Start at Mount Diablo, and experience its world-class views from the summit early in the day when the air is clearest. After touring Mount Tamalpais, you may want to continue on to a viewpoint or make the short drive to the ocean to watch the sunset.
Mapquest Map and Directions: from Mount Diablo summit to Mount Tamalpais

To discover more about the Civilian Conservation Corps and the 75th anniversary of the Corps, click here.