State Archaeological Collections Research Facility
The State Archaeological Collections Research Facility (SACRF) is located inside the Statewide Museum Collection Center at McClellan Park. The facility is designed to process and research recent excavations in California State Parks and provides access to many artifact type collections as well as archaeological photographs.

The practice of Archaeology pulls back the layers of time, allowing us to better understand the complexity of past human activity and experience. Our state's archaeological collections help tell the stories of original inhabitants, exploration and the settlement of varied cultures from across the globe. State Archaeologists study and record the artifacts and data from sites throughout the State Park system.




Collections for Research
SACRF houses a number of collections that have been recovered by State Archaeologists and researchers. Artifacts from California State Parks in Monterey, Fort Ross, Old Sacramento, Old Town San Diego, San Juan Bautista and many more are in our facility.
Artifact Type Collections
Artifact Type Collections are a group of objects similar in structure and use that has been assembled for use by researchers. The type collections offered at the SACRF include a bottle type collection, a ceramic type collection, a makers' mark collection and a vertebrate faunal collection.
Milner's Barbershop
Frank Milner arrived in Allensworth from the Bay Area in 1911 and set up his first barbershop in a small frame house. Milner's barbershop played an important part in the early Allensworth community. The men of the town met at Milner's to argue over "all manner of agreements and disagreements."
Reconstruction of Mc Coy House
State Park archaeologists excavated in Old Town San Diego to recover information needed to reconstruct a large residence built in 1869 by James McCoy, a well-to-do Irish immigrant who served as San Diego's sheriff and state senator. Learn More...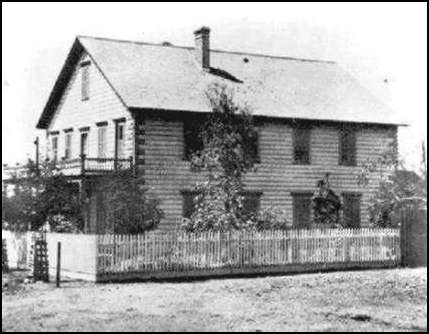 ---
State Archaeological Collections Research Facility (SACRF)
4940 Lang Avenue McClellan, CA 95652
SACRF@parks.ca.gov
916-263-1632