Artifact Type Collections
What is a Type Collection?

A type collection is a group of objects similar in structure and use that has been assembled for use by researchers. The type collections offered at the SACRF include a bottle type collection, a ceramic type collection, a makers' mark collection and a vertebrate faunal collection.

---
Bottle Type Collection

Bottles range in age from the 1820s to the 1940s and vary in size, shape, and color. Types of bottles in the collection include: bitters, ale, beer, food, household items, ink, liquor, oil, patent medicine, perfumes, cosmetics, pharmacy medicine, snuff, soda water, wine, and champagne. The bottles assembled in this type collection are drawn from numerous extensive archaeological collections housed at the SACRF, including Old Sacramento SHP, Fort Ross SHP, Columbia SHP, San Juan Bautista SHP, Old Town San Diego SHP, and Sonoma SHP.

Visit Our Bottle Type Collection Photo Gallery
---
For more information you can visit the BLM/SHA Historic Glass Bottle Identification and Information Website, which includes comprehensive information regarding glass bottle manufacture, classification, and other valuable resources and links for identification of historic glass artifacts. This site is maintained by the Society for Historical Archaeology, and reflects the work of researchers with the Bureau of Land Management, New Mexico State University at Alamogordo, California States Parks, and elsewhere. Go to BLM/SHA Website
---
Cooper Molera Type Collection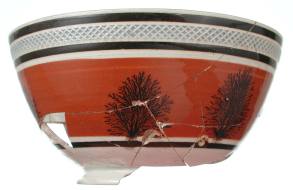 Ceramic decorative types from the Cooper Molera Adobe included in this collection consist of 19th century transfer prints, Chinese export porcelain, hand painted, annular, rockingham, white ironstone luster and cream ware. Other decorative types in the collection are edge decorated and unglazed wares. Along with imported pottery from such places as England, France, and China, the collection also includes ceramics by a significant Monterey potter, Honoré Escolle.

Visit Our Cooper Molera Type Collection Photo Gallery
---
Maker's Mark Type Collection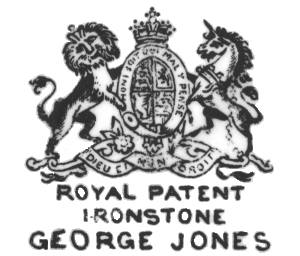 In the production of ceramics, the function of the maker's mark is to identify the manufacturer and sometimes the decorative pattern. In archaeology, maker's marks are used as a tool for determining the temporal range of an archaeological site. Archaeologists are able to determine a time frame based on the type of design used on a ceramic piece. Each mark has a distinct style and is created with different techniques.

The State Archaeology Collections Research Facility has gathered ceramic makers' marks from a variety of excavations that include Old Sacramento SHP, Old Town San Diego SHP, Monterey SHP, Sonoma SHP, and Fort Ross SHP. The majority of the ceramic makers' marks were manufactured in England and the United States; however, a few of the marks originate from France, Germany, and Russia. The collection includes incised, impressed, printed, and painted ceramic maker's marks.

Visit Our Maker's Mark Type Collection Photo Gallery
---
Vertebrate Faunal Collection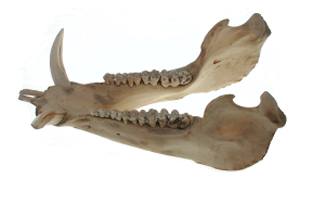 The vertebrate faunal collection includes numerous species of mammals, birds, and fish, with an emphasis on domestic mammal taxa along with native California mammalian species. The fish are represented by native California freshwater species, Great Basin taxa, and Chinese specimens. Additions to all of these categories is an ongoing process.
---