Statewide Museum Collections Center
About the Museum Collections
California State Parks is the steward of historical collections that have been developed over the past 130 years. The Statewide Museum Collections Center (SMCC) serves as the repository for over 1 million historic objects and artifacts from parks throughout the state. At SMCC, State Park Curators, Archivists, and Collections Managers care for and manage California's largest collection of artifacts, archival documents, and photographs. They carefully assess, research, document, and preserve the irreplaceable items that reflect and illustrate the story of California's rich heritage. They provide stewardship, exhibition, education, and public outreach programs to benefit the needs and interests of all Californians, in more than 120 parks and museums statewide.

The museum collections include a broad range of objects including historic freight wagons and carriages, Native Californian Indian baskets, textiles, natural history specimens, western memorabilia, architectural features, and works of art. The California State Parks Archives include millions of records that tell the story of individual parks, as well as the park system's history, growth, related legislation, and other primary source materials open for public research and publication. The Photographic Archives holds over 400,000 historic photographic images including glass-plate negatives, lantern slides, and daguerreotypes, which are also maintained for use in exhibitions, research, and publications. The State Archaeological Collections and Research Facility provides archaeologists and researchers with facilities for further study of how Californians across time adapted to the environment and used its natural resources, and to assist with the documentation of our state's past and development as seen through the archaeological record.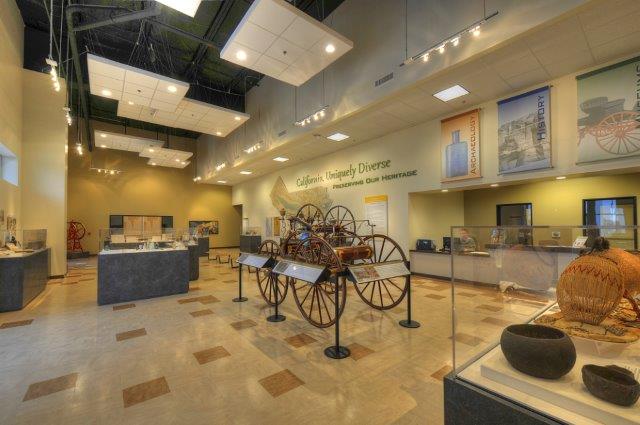 About the Facility
The Center is a state of the art LEED Silver certified facility designed to support the implementation of a high quality, environmentally responsive and sustainable preservation program. Eight years of planning went into designing and outfitting the building to maximize museum collections preservation while minimizing energy use and cost to the taxpayer. Located on the west side of the former McClellan AFB, the warehouse was originally constructed for Air Force material and supply storage purposes.

The thermal mass of concrete military warehouses provides the infrastructure for a self-regulating passive environmental system that reduces energy consumption while extending the life of State Parks historic and cultural collections. With the capacity for future growth in an environmentally sustainable facility, enhanced climate and humidity controls ensure long-term preservation of the historic collections. With 12 linear miles of shelving and 3.5 miles of pallet racking, the recently renovated building provides 160,000 square feet of space dedicated to museum collections care. The new facility ensures that our irreplaceable cultural heritage will be preserved for the education, enjoyment, and inspiration of present and future generations.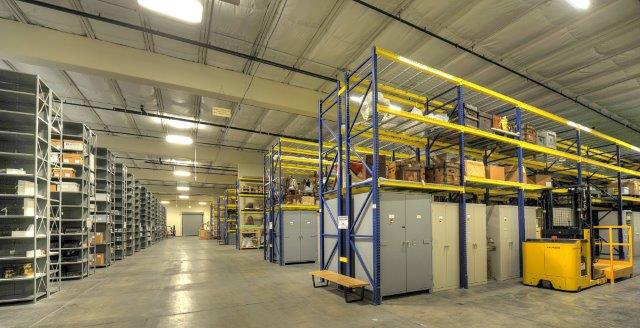 Introductory Lobby Exhibit
Within the front lobby is our inaugural exhibit that highlights some of our collections from across the statewide Parks system. Titled California, Uniquely Diverse: Preserving our Heritage, the exhibit explores the origins and breadth of State Parks collections and the work performed by the cultural specialists who care for them. Effective June 1st, 2018, our lobby exhibit and behind-the scenes tours are available by two weeks' advance appointment only on Tuesdays at either 11 AM or 1 PM. Admission is free.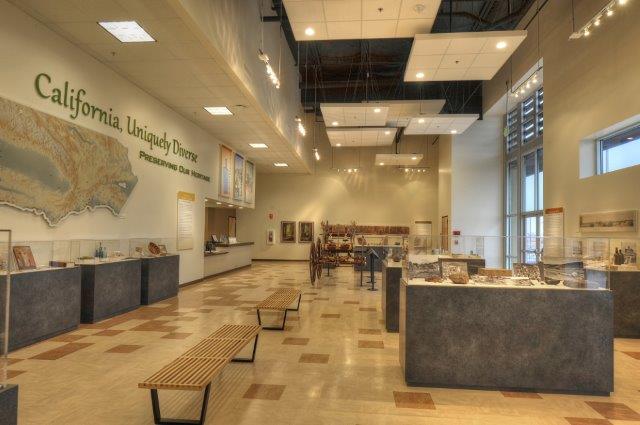 Researchers
Researchers will be served by appointment only for the Museum Collections, Photographic Archives, California State Parks Archives, and State Archaeological Collections Research Facility. Please email us at SMCC.Info@parks.ca.gov to make arrangements or for more information.
Behind the Scenes Walking Tour
Our lobby exhibit and behind-the scenes tours are available by two weeks' advance appointment only on Tuesdays. Tours may be scheduled to begin at either 11 AM or 1 PM.

The Center offers a limited number of tours by advanced reservation only. SMCC is a working collections management facility and its "open storage" concept allows tour participants to go behind the scenes for a close-up look at the diversity of materials acquired by cultural specialists throughout the state and how these historic objects are stored and preserved.

Facility tours take approximately 90 minutes and require about a mile of walking on concrete floors through cool storage areas. Our public tours are free of charge and are generally scheduled on Tuesdays. Please contact the Tour Coordinator at SMCC.Info@parks.ca.gov for more information or to schedule a tour.
Seasons/Climate/Recommended Clothing
Summer and spring are warm; fall and winter can be cool. Layered clothing is advised. Collections storage areas are kept cool. Comfortable shoes and a light sweater are recommended for guided facility walking tours.
Location and Parking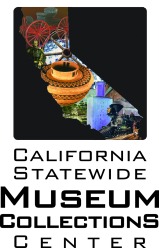 The Statewide Museum Collections Center is located on the west side of the McClellan Business Park, formerly the McClellan AFB, about 15 minutes northeast of downtown Sacramento. Follow the directions below for the best route to our facility; we do not recommend following GPS navigation or entering the base from the east at Watt Ave or Peacekeeper Way.


Directions:
Take I-80 to Raley/Marysville Blvd Exit (Exit 91), exit north onto Raley
Proceed to 2nd major intersection at Main Ave, turn right for 1/4 mile
Main Ave terminates on Lang Ave at a row of warehouses, turn left onto Lang
Lobby entrance is last bay (J Bay) at north end, under a State Parks logo
Parking is free and available along both the front and the north side of the building
California Statewide Museum Collections Center
4940 Lang Avenue
McClellan, CA 95652
Phone: 916-263-0805
Email: SMCC.Info@parks.ca.gov