Boating Safety & General Information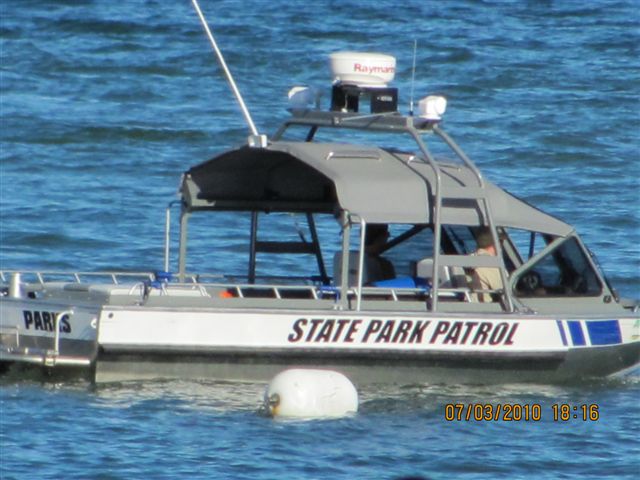 Boating is a very popular activity at Folsom Lake. Each year boaters in large numbers use the lake to engage in enjoyable activities like fishing, water skiing, pleasure boating, and riding personal watercraft. State Parks' goal is to ensure that visitors to the lake have a safe and pleasurable experience. The new California Boater Card requirements can be found in the links below. The courses shown on this page are approved for the California Boater Card. If you are looking for another course to fulfill the card requirements, be sure to check that it is on the list of approved courses. If you are looking for more advanced courses, check out the many providers and aquatic centers throughout the state. Parents and teachers can give their children and students a head start on boating and water safety through the k-12 AquaSmart safety curriculum.
---
California Boater Card inquiries - 1-844-421-8333
While it isn't illegal to drink alcohol on a boat, it is against the law to operate a vessel while under the influence of intoxicating liquor or drugs. The blood alcohol limit for boating is the same as that for driving a car - 0.08%. A person convicted of Boating Under the Influence (BUI) may receive a fine of up to $1,000 and six months in jail. More importantly, alcohol consumption by the vessel operator or passengers is a factor in approximately 25% of all fatal motorboat accidents in California and BUI has become the leading contributing factor in fatal recreational boating accidents. It is recommended that boaters avoid drinking alcoholic beverages which can impair a boater's judgment, balance, vision, and reaction time.
Speed Limit is 5MPH or Idle Speed, within 200' of designated swim areas (Beals Point & Granite Bay swim beaches)
Speed Limit is 5 MPH or Idle Speed, within 200 feet of shore
Folsom Lake water level fluctuates throughout the year. Hazards and submerged obstacles may not always be marked or clearly visible
No person under 16 years of age shall operate a vessel
A person between the ages of 12 and 15 may operate a vessel, while accompanied by a person who is at least 18 years of age and who is attentive and supervising the operation of the vessel
State law requires all children under 13 years old to wear a U.S. Coast Guard-approved life jacket while on board a vessel that is 26ft or less while underway. Also, anyone being towed behind a vessel (such as skiing) and anyone riding a personal watercraft must wear a life jacket.
All vessels must be currently registered and must carry a copy of current registration onboard the vessel at all times, along with a Coast Guard approved fire extinguisher.
No vessel may be operated on the lake after park closing hours
Personal Watercraft (PWC)
To operate a PWC designed for one person, the operator must be 16 years of age or older
A person 12-15 years of age may operate a PWC designed to carry two or more persons if the operator is supervised on board by a person 18 years or older
Any person onboard a PWC shall wear a PFD
It is dangerous and illegal to "spray" another vessel or person
PWC must be off the lake before sunset
*** It is your responsibility to know California boating law, please boat responsibly***
For a more complete list of California Boating Law, please visit
For more Boating Safety Information & Education, please visit
Personal Watercraft (PWC) Safety Course