Millerton Lake State Recreation Area
Update: ( May 1, 2021)
With the Regional Stay at Home Order lifted, State Parks is reopening campground sites for existing reservation holders. The department will be using a phased approach to reopen other campground sites for new reservations, starting January 28. The public is advised that not all campground sites are open to the public due to the pandemic, wildfire impacts and other issues. Additionally, group campsites remain closed. Day use outdoor areas of park units currently open to the public remain open.
As State Parks increases access to the State Park System, it is critical that Californians continue to recreate responsibly in the outdoors as the pandemic is far from over.
Please take the time to read the information contained on this webpage to find out what is open and closed, and the COVID-19 guidelines for this park unit.
What is open now?
Parking.
Day-Use Areas.
Boat Launch and Marina Access.
Campgrounds.


What is currently closed at this park and throughout the State Park System?
Closed at this park:
Guided tours and special events.

Limitations based on current CDPH guidance for the county.
Statewide:
Some park units and campground sites continue to be temporarily closed due to the pandemic, impacts from wildfires or other issues. Please visit the webpage of your local outdoor destination to find out if it is open.
High public-use indoor facilities, including museums and visitor centers.
Special events and tours continue to be canceled until further notice.
Are there any new visitor guidelines?
State Parks has implemented the following guidelines to reduce the risk of exposure to COVID-19 in the outdoors:
Stay Local: Stay close to home during this pandemic period. If you or anyone in your household is feeling sick, please remain at home and plan your trip for another time.
Plan Ahead:

The ongoing pandemic response continues to be dynamic and fluid. Prior to leaving home, check the webpage of your outdoor destination you plan to visit to find out if it is open, if parking is available, and what visitor guidelines are in effect.
Learn what safety precautions you should take when exploring the outdoors at parks.ca.gov/SafetyTips.

SNO-PARKS: Make sure your vehicle is snow ready. A permit is required for each vehicle parked at a SNO-PARK site. Parking is on a first come, first-serve basis at all SNO-PARK sites. The public is advised that parking lots are filling up early in the day. Illegal parking is prohibited. More information can be found at ohv.parks.ca.gov/SNOPARKS.
Stay Safer at Six Feet: No matter the recreational activity, maintain a physical distance of six feet or more. Your guests should only include those within your immediate household. This means no guests or friends, and no gatherings or parties. If there are too many people to maintain the required physical distance, please visit us on a different day.

Boating: Do not raft up to other boaters or pull up onto a beach next to other recreators.
Off-highway Vehicle Recreation: Do not ride next to others or pull up next to someone else as it could put you in close proximity to others. Stage 10 feet or more from each other during unloading and loading.

Keep Clean: Be prepared as not all services may be available. Some restrooms will be temporarily closed to keep up with cleaning schedules. Bring soap/hand sanitizer. Please pack out all trash. Park units are experiencing heavy use and you can help alleviate the impact on park facilities.
Stay Covered: The state requires you to wear a face covering when you cannot maintain a physical distance of six feet or more. Individuals must have a face covering with them at all times.
Although law enforcement entities have the authority to issue citations, the expectation is that the public is responsible for adhering to the advice of public health officials, visitor guidelines and closures.
California State Parks continues to work with local and state officials on a phased and regionally driven approach to increase access to state park units where compliance with state and local public health ordinances can be achieved. However, the situation remains fluid and park operations can change at any time. For information on statewide current closures and available services, please visit
parks.ca.gov/FlattenTheCurve
.
Phone Number
(559) 822-2332
Max. Trailer Lengths
Trailer: Up to 36 Feet
Camper/Motorhome: Up to 36 Feet
Dogs Allowed?
Yes
Dogs allowed only in campground.
Driving Directions to Millerton Lake SRA
The area is 20 miles northeast of Fresno via Highway 41 and Highway 145.


Camping and Lodging
Visitors will be able to reserve campsites and lodging six months in advance from the current date. Bookings may extend from the arrival date to the desired departure date – based on availability and the park's maximum stay rules.
Upcoming Park Events
No events scheduled at this moment.
BOATING
Boating
Boat Ramps
Boat Rentals

OVERNIGHT FACILITIES
Family Campsites
Group Campsites
RV Sites w/Hookups
RV Dump Station
Boat-in/Floating Camps
RV Access

TRAIL USE
Hiking Trails
Horseback Riding

DAY-USE ACTIVITIES & FACILITIES
Historical/Cultural Site
Picnic Areas
Exhibits and Programs
Fishing
Guided Tours
Interpretive Exhibits
Scuba Diving/Snorkeling
Beach Area
Swimming
Windsurfing/Surfing
Family Programs
Geocaching

OTHER FACILITIES & VISITOR INFORMATION
Parking
Restrooms / Showers
Restrooms
Outdoor Showers
Drinking Water Available
Wheelchair Accessible

Millerton Lake SRA in the top 45 Greatest Lakes on
www.californiasgreatestlakes.com
.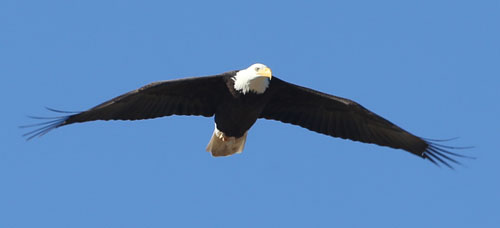 Bald Eagle Tours at Millerton Lake run every Saturday and Sunday in January and February. Make your reservations by calling (559) 822-2332.
For more information, click
HERE
.
With over 40 miles of shore land for water sports, this SRA offers visitors swimming, fishing, and boating. The hills surrounding the lake provide good hiking opportunities. Wildlife in the park includes ground squirrels, cottontails, mule deer, badgers and bald and golden eagles. During winter, the park has special boat tours to view the bald eagles.

The lake was created by construction of the Friant Dam across the San Joaquin River in 1944. The park's camping facilities include boat camping. The park contains the original Millerton County Courthouse, built in 1867.

Location - Directions
The area is 20 miles northeast of Fresno via Highway 41 and Highway 145.
Seasons/Climate/Recommended clothing
The weather can be changeable; layered clothing is recommended.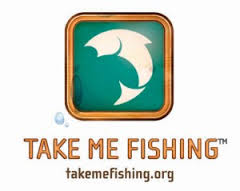 2014 Top Family-Friendly Fishing and Boating Places in America
Social Feed