South Yuba River State Park
Oct. 4, 2019: Trail Closure Notice
The east side of the Independence Trail, east of Highway 49, above the 49 crossing at South Yuba River State Park will be closed until further notice. A historic flume that acts as a bridge, has a failed support beam and is undercut by continuous instability in the hillside. This particular location was closed a few times in the past two years due to landslides associated with the winter 2017-18 storms. Closure signs are posted at the trail. Please stay off this trail for your safety. There is no word yet on when it will reopen. State Parks staff will be evaluating next steps. Thank you for your patience and understanding.
---
Nov. 25, 2019: Trail Closure Notice
Due
to needed renovation and repair, the Buttermilk Bend Trail will be closed November 2019 through February 2020, until trail repairs have been completed.

Please stay off this trail for your safety; c

losure signs are posted. Thank you for your patience and understanding
.
Driving Directions to South Yuba River SP
South Yuba River State Park is located off Highway 49, north of Nevada City. The park is accessible from Edwards Crossing, Purdon Crossing, Highway 49 and Bridgeport.
Address:
17660 Pleasant Valley Road, Penn Valley, CA 95946


Online reservations are not available for this park.
Upcoming Park Events
No events scheduled at this moment.
BOATING
Boating

TRAIL USE
Hiking Trails

DAY-USE ACTIVITIES & FACILITIES
Historical/Cultural Site
Picnic Areas
Env. Learning/Visitor Center
Exhibits and Programs
Fishing
Guided Tours
Interpretive Exhibits
Beach Area
Swimming
Vista Point
Family Programs

OTHER FACILITIES & VISITOR INFORMATION
Parking
Restrooms
Drinking Water Available
Wheelchair Accessible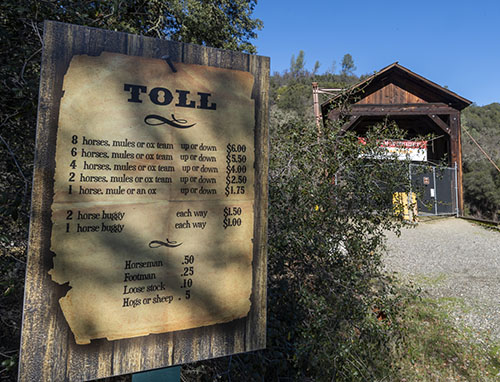 Latest Updates on Bridgeport Covered Bridge Restoration Project
After being closed in the fall of 2011 for structural deficiencies, the reconstruction project on the historic Bridgeport Covered Bridge is moving forward. Starting June 12, 2019, the south parking lot will be closed to day-use parking. For the latest on the rehabilitation project and park operations, please click
here.
Location-Directions:
South Yuba River State Park headquarters located at Bridgeport, 17660 Pleasant Valley Rd can be accessed from Highway 20 west of Grass Valley or from Higway 49 north of Nevada City. Remote portions of the park are accessible from Edwards Crossing, Purdon Crossing, and Highway 49.
---
The park:
This 20-mile portion of the South Yuba River canyon stretches from Malakoff Diggins State Historic Park to Bridgeport covered bridge. The area includes the longest single-span covered bridge in the world (currently closed for restoration), the steep rugged canyon of the South Yuba River, and the Independence Trail - the first identified wheelchair-accessible wilderness trail in the country.

South Yuba River State Park offers many scenic vistas. Visitors can view swift moving water carving the granitic canyon that is peppered with seasonal native blooms in springtime, and experience refreshing swimming holes that dot the 20 mile length of the Yuba River in late summer. Along the length of the park, visitors can see several architectually different bridges spanning from the Gold Rush era to the mid-20th century.
---
Visitors can enjoy:
swimming
bird watching
panning for gold
wildflowers in the spring
hiking in the historic gold country

Adventuresome hikers have a choice of trails ranging in difficulty from the easiest (Independence Trail), to other more strenuous trails throughout the park. Click on the "Hiking" link above right to explore all the hiking trail options.
---
Caution:
Winter and Spring weather conditions can cause the trail to become muddy and impassable for wheelchairs. Call the park for trail condition information before you go.
Filming Videos and Still Photography in State Parks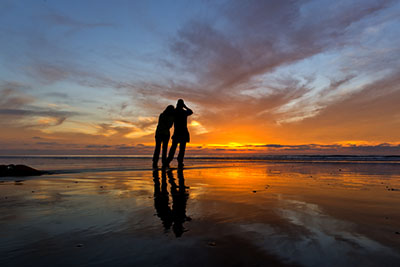 California State Parks thanks you for choosing our beautiful parks for your photographic activities and sharing the wonders of our park units with the world. However, in order to maintain the beauty of our parks and its natural and cultural resources, we request that all commercial, still and motion picture photographers obtain a film permit from the
California Film Commission
.
California State Parks requires an approved film permit for:
All commercial still photography and videography
Professional photographers offering services
Student photo/film
Professional development projects
Drones are not permitted unless a special permit is granted. Use film and photography permits link below for further contact information.
To learn more, please visit our blog here.
---
For specific film permit information at Empire Mine State Historic Park, Malakoff Diggins State Historic Park or South Yuba River State Park, please click here.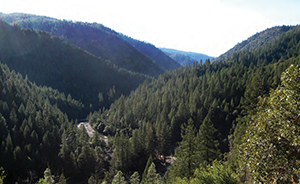 (Photograph by Mike Fuller)
South Yuba River State Park
Once the South Yuba River watershed was the focal point of the California Gold Rush. Today, it is recognized by the California State legislature as a Wild and Scenic River with scenery of "Outstanding Remarkable Value." This park which follows the river the twenty miles provides a very scenic geologic cross-section of a part of the State that played such prominent roles both geologically and economically in California's history.
Social Feed
Trail Closure: The Buttermilk Bend trail will be closed from November 2019 to February 2020 due to renovations and repairs.