The application deadline was February 1, 2022 before 5:00 p.m.

Up to $45 Million in grant requests will be selected from the competitive February 1, 2022 application cycle. These selections will be funded from 2021-2022 local agency allocations, and approximately $15 million ahead of Federal Fiscal Year 2023 Regular Apportionment, or State Reapportionment Account funds. Selecting ahead enables the applications to proceed with a 1-2 year Section 106, NEPA, and National Park Service review process, so that federal funding may be obligated on schedule.

Use this link to submit applications: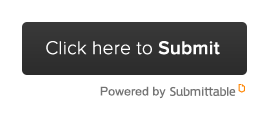 Questions about the competitive process can be directed to your competitive OGALS Project Officer.

The 2020 Application Guide will be used for this application cycle. PDF / DOCX


Please view our Application Workshop Recording for additional technical assistance.


Application Requirements:
Local Agency Competitive Program:
State Agency Pro Rata Competitive Funds:
All Applicants:
The Community FactFinder Tool and Park Access Tool are both located on the Parks for All Californians webpage.


Section 106 Process: Not required at the time of application.
Section 106 will only be required after an application is selected for funding. OGALS will inform which applicants should start the Section 106 process after an application is selected for funding.
Interested in how California's LWCF Apportionment is Divided?
NPS gives states an annual apportionment, determined by Congress. California's funds are further divided by Public Resources Code §5099.12. The diagram below show an example of how an annual apportionment is separated.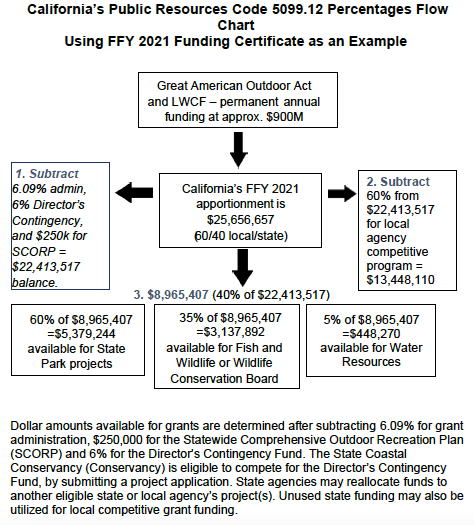 State Parks has administered LWCF since 1965. State Parks monitors more than 1,550 LWCF sites that require compliance inspections every 5 years, in perpetuity. For a list of previously funded LWCF grants, visit the LWCF homepage.


Outdoor Recreation Legacy Partnership Program (ORLP)

ORLP is a National competitive grant program under the LWCF program, to create new outdoor recreation opportunities in densely populated urban areas. For more information on ORLP, please visit Outdoor Recreation Legacy Partnership (ORLP) Program.