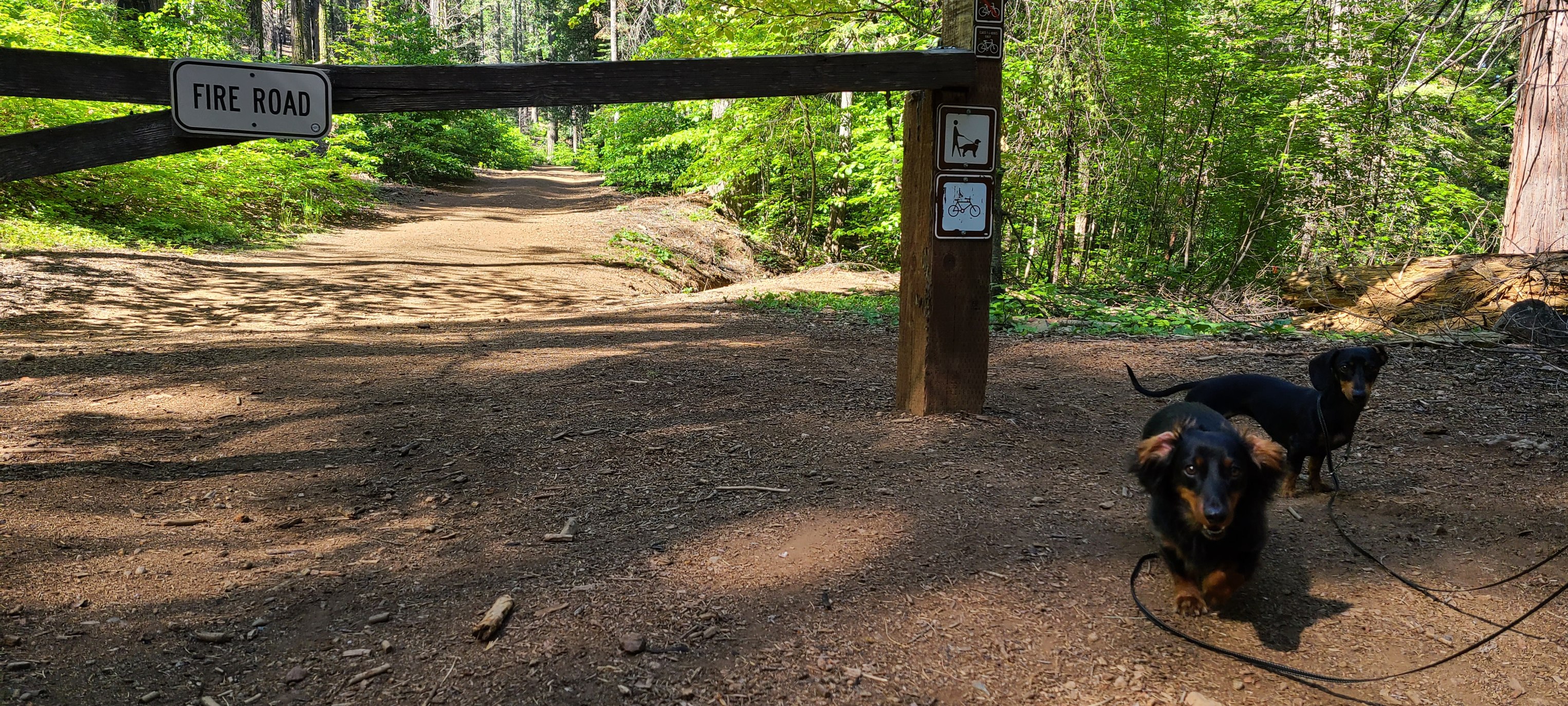 Dogs impact wildlife and other visitors. One example is a disruption to natural wildlife behavior. The presence of a dog disrupts your ability and others ability view wildlife. For the enjoyment of all our park visitors, please be aware of the following rules and laws if you will be visiting the park with your dog:
Dogs must be on leash. The leash must be 6ft or shorter.
Pets are NOT allowed on any trails; near the river or creeks; in the open forest and meadows; or in the environmental campsites. This includes dogs in strollers and backpacks.
Dogs are allowed on the fire roads, the paved roads, in the regular campgrounds and the day use picnic areas.
Dogs may not be left unattended in the campground.
Please clean up all pet waste
If your dog is noisy, aggressive or causing problems, you may be asked to remove your dog from the park.
Dogs are not allowed in the Visitor Center and rental cabins.
If you have any questions, please call the park at (209) 795-7980.