This handbook is designed to assist park management professionals in the development of a comprehensive trail management program. It is intended to provide tools for park planners, administrators, maintenance staff, and trail crews to ensure that trail systems are managed and administered consistently within the state park system. While many processes are specific to California State Parks, broader concepts such as planning, budgeting, prioritizing, and managing trail projects will be helpful to other organizations. Additionally, the information contained in this handbook, such as designing and constructing trails for various user types, will be of value to all trail professionals. You must agree to the copyright conditions below to be taken to the handbook content page.
---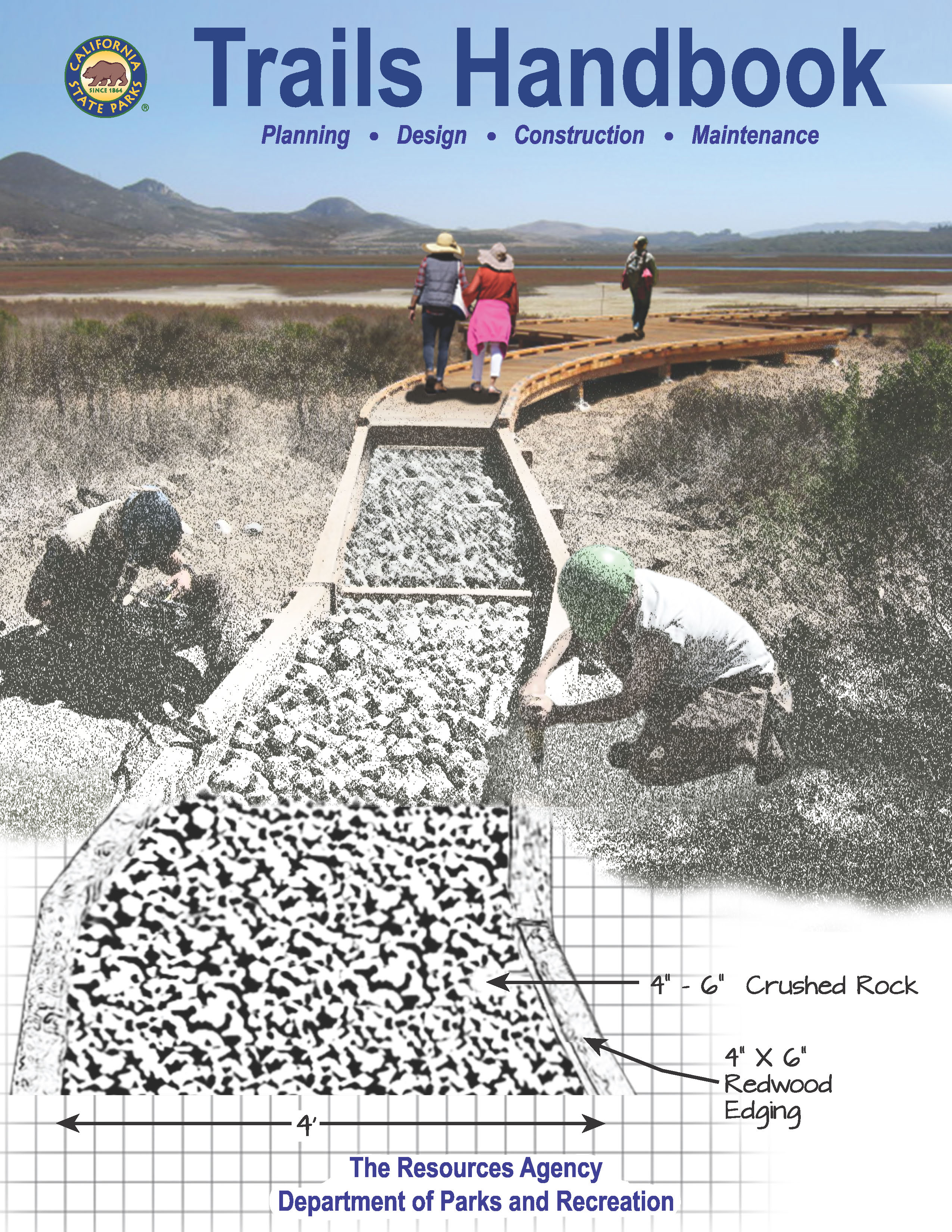 Trails Handbook
Copyright © 1991, 2019 California State Parks
All rights reserved. No part of this publication may be reproduced, distributed, or transmitted in any form or by any means, including photocopying, recording, or other electronic or mechanical methods, without the prior written permission of the publisher, except in the case of brief quotations embodied in critical reviews and certain other noncommercial uses permitted by fair use under United States copyright law. For permission requests, write to California State Parks, Statewide Roads and Trails Manager, P.O. Box 942896, Sacramento, CA 95296, or trails@parks.ca.gov.
Printed in the United States of America
First Printing 1991, Revised 2019
In no event shall the department be liable for any damages arising from or related to use of this material.
The department expressly disclaims any and all warranties, express or implied, including the warranties of merchantability, fitness for a particular purpose and
non-infringement. Permission to use the material is granted "as is."
By hitting the agreement button below the user agrees to these conditions.