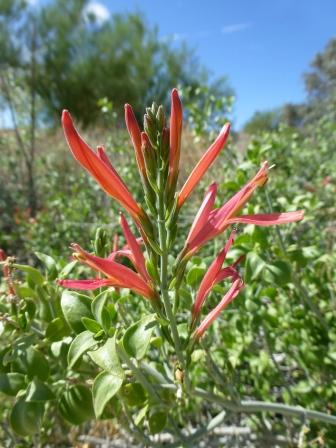 Chuparosa (Justicia californica)
March 22, 2019
With almost 8 inches of rain since July, we are experiencing a widespread bloom of flowers, which may well last through the end of March. Click the links below for specific tips and locations.
Some flowers are still blooming along S22 east of mile marker 30, in response to heavy fall rains in that area. The fields at the mouth of Coyote Canyon have a wide variety of wildflowers blooming right now, but the "Wildflower Fields" along Henderson Canyon Road are the place to watch! There are large swaths of white Dune Evening Primrose and pink-purple Sand Verbena, and now Desert Sunflowers are starting to bloom, adding their yellow-orange color to the mix. Flowers are also very pretty in the southern part of the Park, with June Wash, though starting to fade, still a highlight for a wide variety of flowers (park near mile marker 42 on Highway S-2 and walk up the wash), and Carrizo Badlands Overlook (mm 52) worth checking out, too, for lupine and a yellow version of Brown-eyed Evening Primrose. A stop at Little Blair Valley (mm 23) will reward flower-seekers, also, as will a walk in Carrizo Canyon (mm48; park on highway and walk in).
AREA MAP WITH WILDFLOWER VIEWING TIPS 3/22/19
Many variables affect the extent of the spring bloom. Caterpillars may arrive any day en masse and start eating wildflowers; hot, dry winds can wilt them quickly, or cool, rainy weather can extend the life of the flowers and thus the beautiful display. See what former Park Superintendent Mark Jorgensen has to say about the situation along Henderson Canyon Road.
Day Use Fees: developed campground areas and Visitor Center $10 per car, every day.
If you would like to receive updates next year as different wildflowers start coming into bloom, we suggest that you check back here, or join the email list of our nonprofit partner, Anza-Borrego Foundation.
You can also call our Wildflower Hotline at 760-767-4684.
---
WILDFLOWERS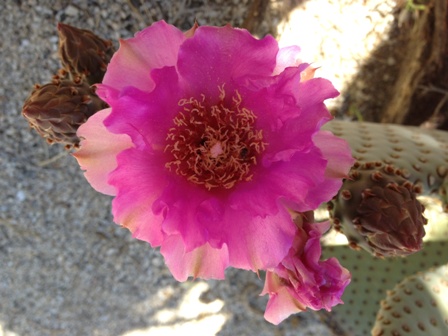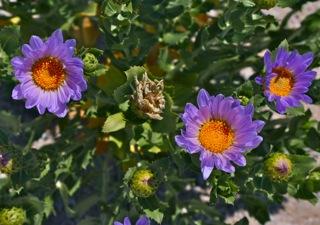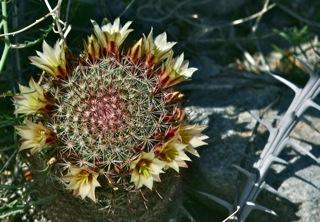 Fishhook Cactus (Mammillaria)
photo by Park Volunteer Mike Bigelow


Blossoms and Buds: Beavertail Cactus at the Visitor Center (S Theriault)
The pictures below are from previous years' wildflower seasons.
Orcutt Aster by Park Volunteer Mike Bigelow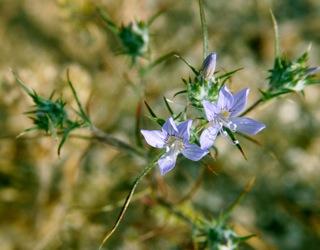 Desert Woolstar by Park Volunteer Mike Bigelow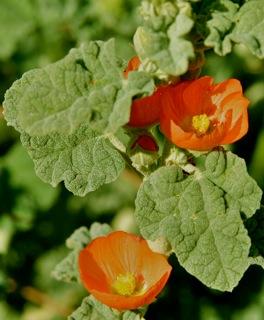 Apricot Mallow by Park Volunteer Mike Bigelow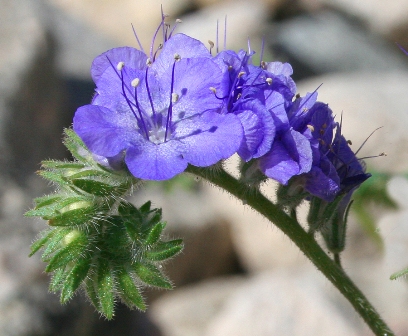 Phacelia (Wild Heliotrope)
photo by Park Volunteer Grace Clark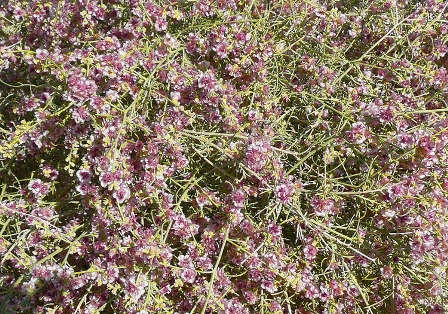 Pink-blooming Cheesebush
photo by Park Volunteer Grace Clark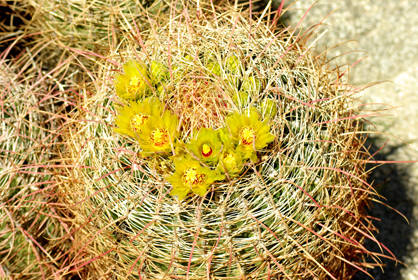 Barrel Cactus