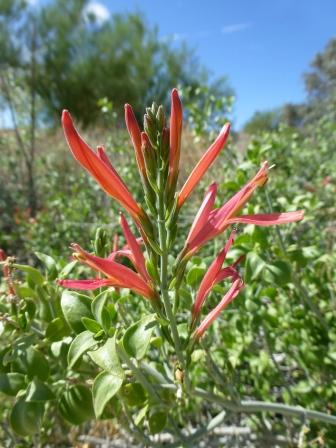 February 27, 2018
With only about an inch of rain this winter, it seems unlikely that we will see an outstanding bloom this spring. At the Visitor Center, some shrubs are blooming, and we may well have some annuals in a few weeks.
Day Use Fees: developed campground areas $10 per car, every day; Visitor Center $10 per car, Fri-Sat-Sun and Holidays

If you would like to receive updates as different wildflowers start coming into bloom, we suggest that you check back here, or join the email list of our nonprofit partner, Anza-Borrego Foundation.

You can also call our Wildflower Hotline at 760-767-4684.

Scroll down to see photos of wildflowers from previous seasons.


Park Volunteer Sam Webb took these "Before" and "After" photos that show how responsive ocotillos are to moisture in the soil.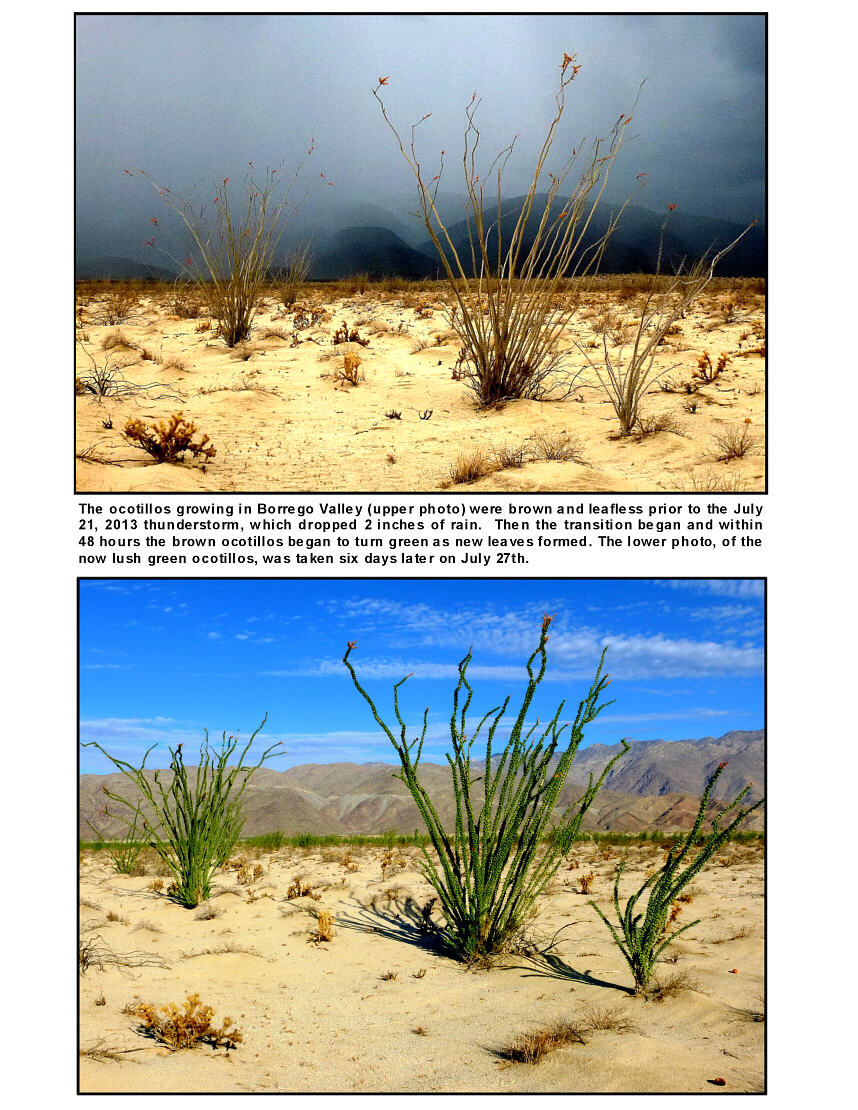 Photos by Park Volunteer Sam Webb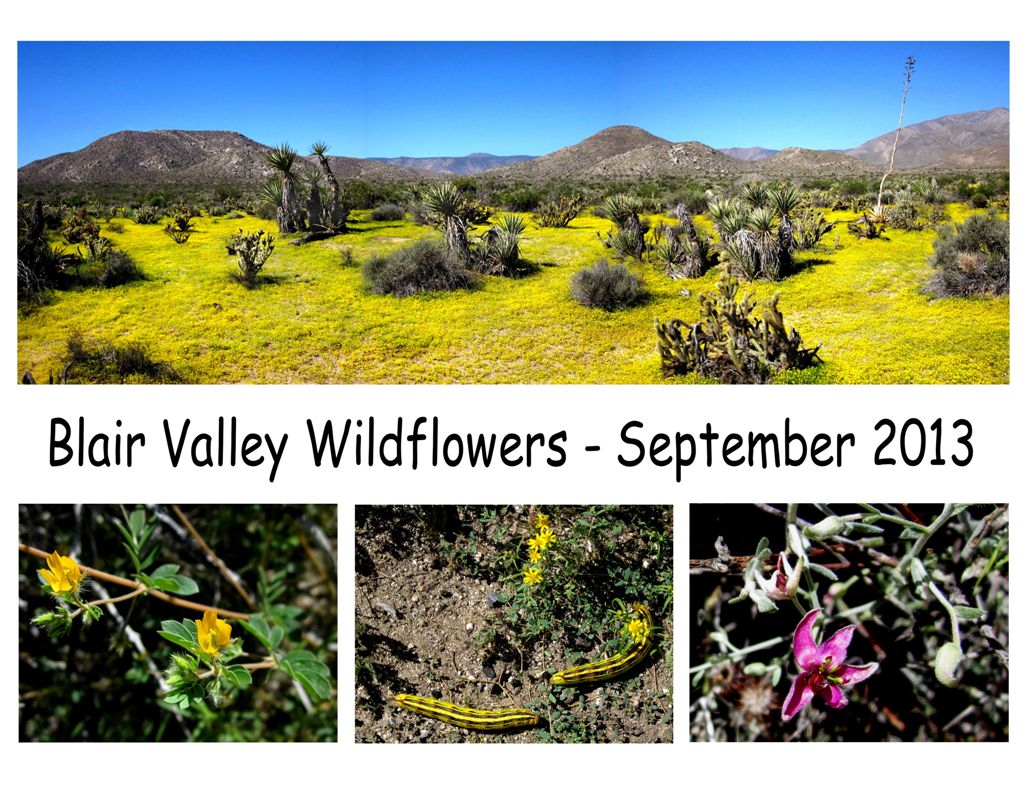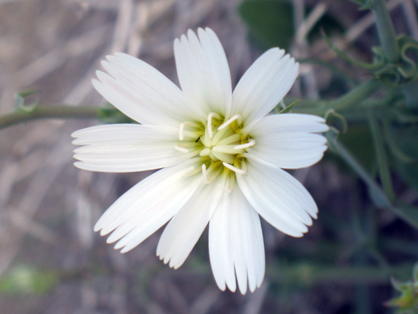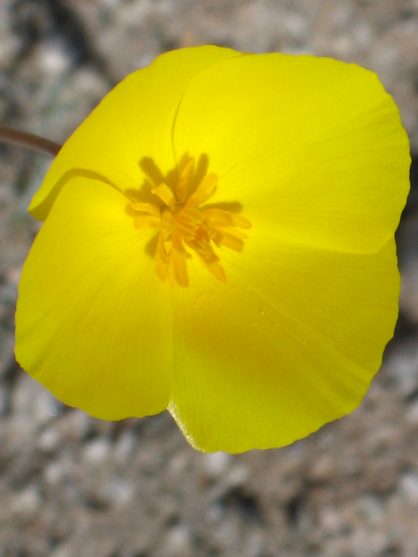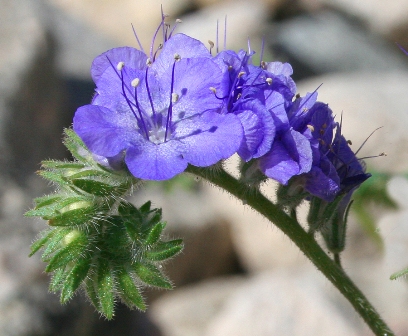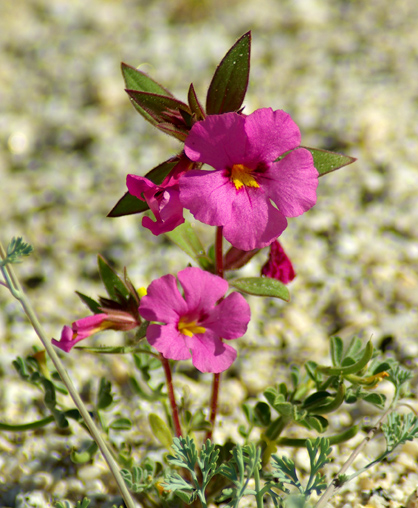 ---
WILDFLOWERS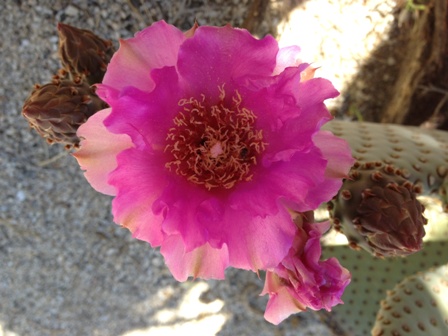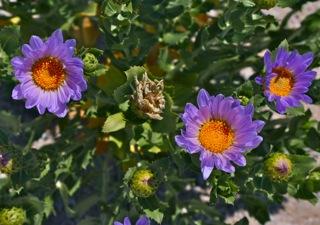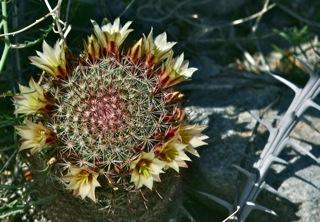 Fishhook Cactus (Mammillaria)
photo by Park Volunteer Mike Bigelow


Blossoms and Buds: Beavertail Cactus at the Visitor Center (S Theriault)
The pictures below are from previous years' wildflower seasons.
Orcutt Aster by Park Volunteer Mike Bigelow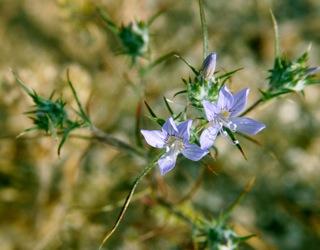 Desert Woolstar by Park Volunteer Mike Bigelow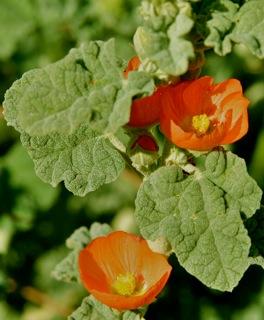 Apricot Mallow by Park Volunteer Mike Bigelow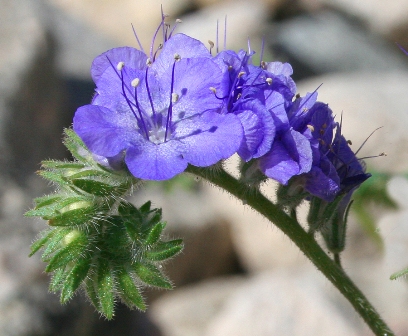 Phacelia (Wild Heliotrope)
photo by Park Volunteer Grace Clark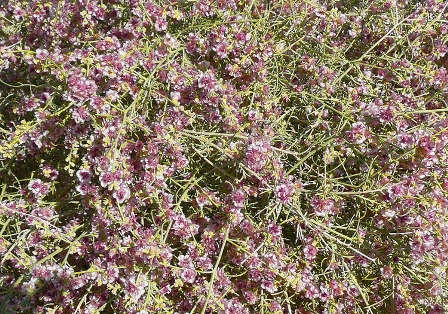 Pink-blooming Cheesebush
photo by Park Volunteer Grace Clark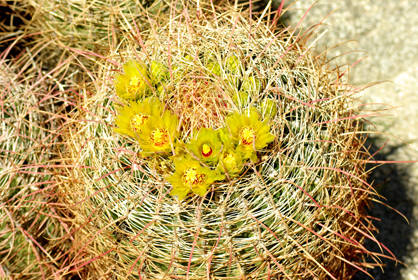 Barrel Cactus