August 22, 2021 Wildflower Update:
The 2021 blooming season, such as it was in this extremely dry year, has concluded, though we may see isolated summer flowers emerge in response to recent rains.
The Visitor Center is open Saturdays and Sundays only, 9 am to 5 pm.
For updates next season, please call our Wildflower Hotline at 760-767-4684.
Beavertail Cactus blossom with native bee.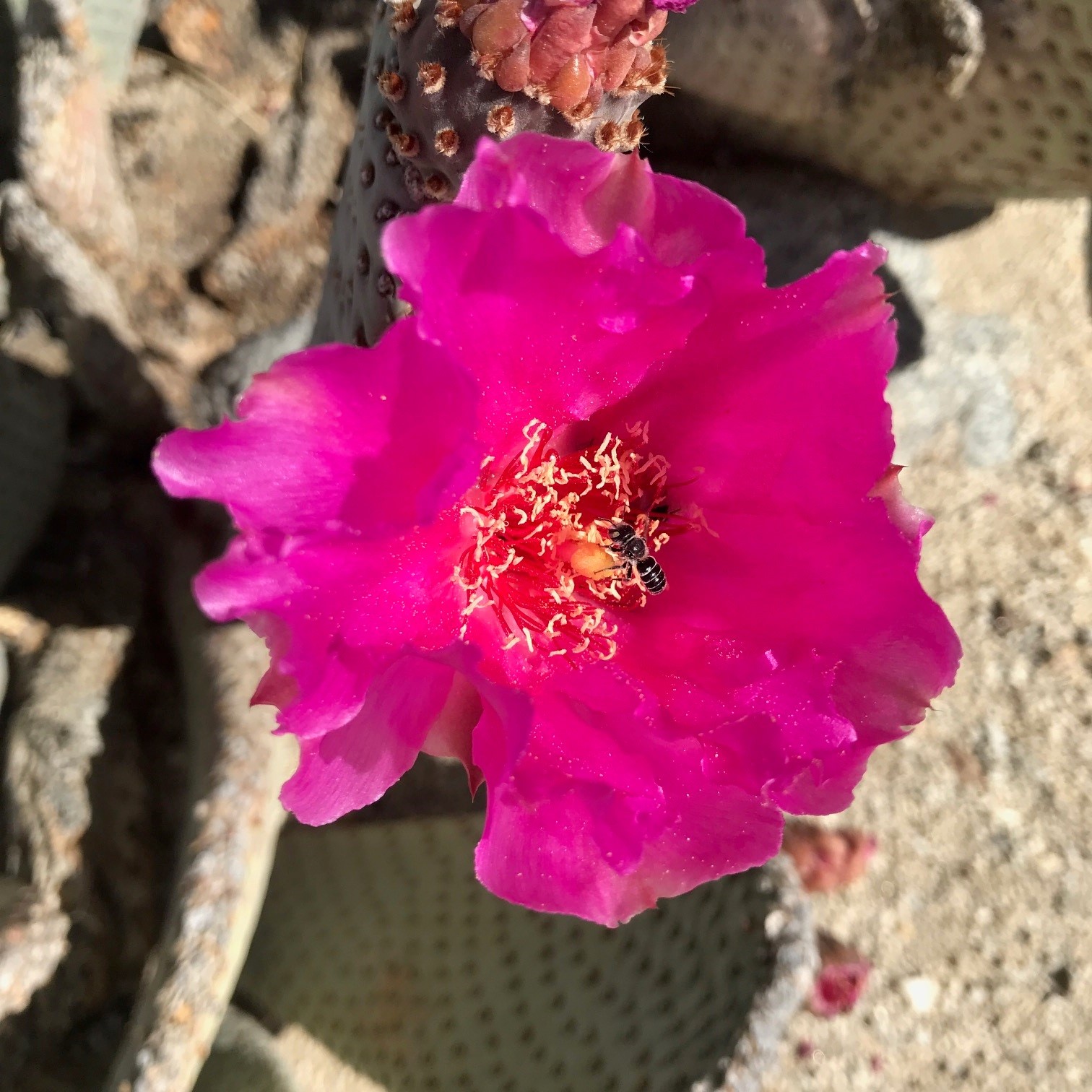 Scroll down for photos from PREVIOUS wildflower years.
---
WILDFLOWERS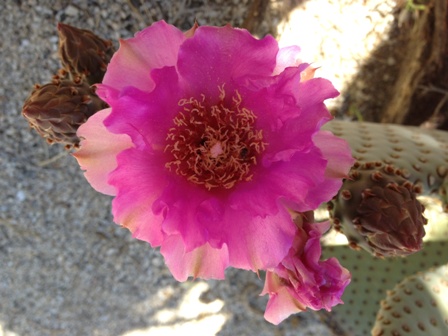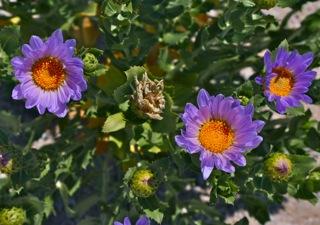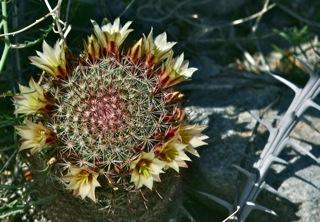 Fishhook Cactus (Mammillaria)
photo by Park Volunteer Mike Bigelow


Blossoms and Buds: Beavertail Cactus at the Visitor Center (S Theriault)
The pictures below are from previous years' wildflower seasons.
Orcutt Aster by Park Volunteer Mike Bigelow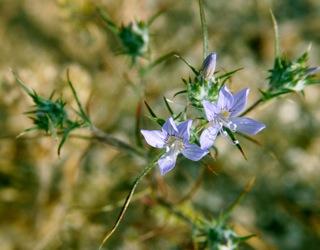 Desert Woolstar by Park Volunteer Mike Bigelow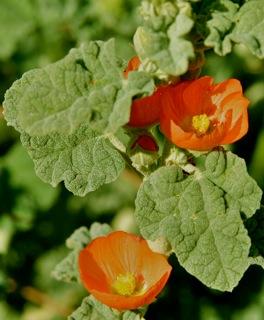 Apricot Mallow by Park Volunteer Mike Bigelow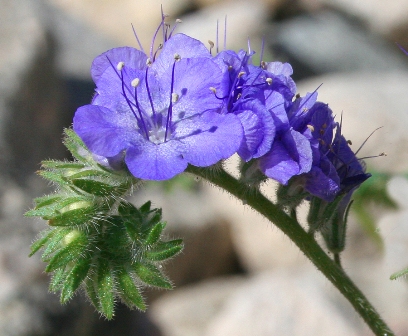 Phacelia (Wild Heliotrope)
photo by Park Volunteer Grace Clark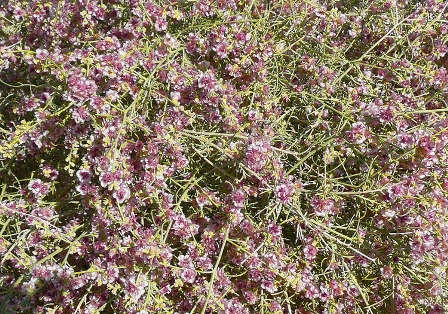 Pink-blooming Cheesebush
photo by Park Volunteer Grace Clark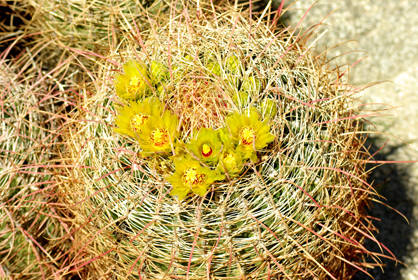 Barrel Cactus