April 24, 2021 Wildflower Update:
As April wanes, we sadly report that our rainfall still stands at less than 2 inches this year, far less than needed for a super bloom. Our typical flower fields are empty and brown and we can only hope for more annual flowers next year.
However, the flowering trees, like palo verde and desert willow, are blooming and the tall yellow agave flowers stand above the cacti on the higher, rocky slopes along highway 78 and S-2. Cacti are also blooming and can be seen around the Visitor Center and along trails like Borrego Palm Canyon and Mine Wash.
Come enjoy the desert for the quiet, the heat, the wind, and the stars, and hope for fields of flowers in a future year!
The Visitor Center is open Thursdays through Mondays from 9 – 5.
For updates, please call our Wildflower Hotline at 760-767-4684.
Beavertail Cactus blossom with native bee.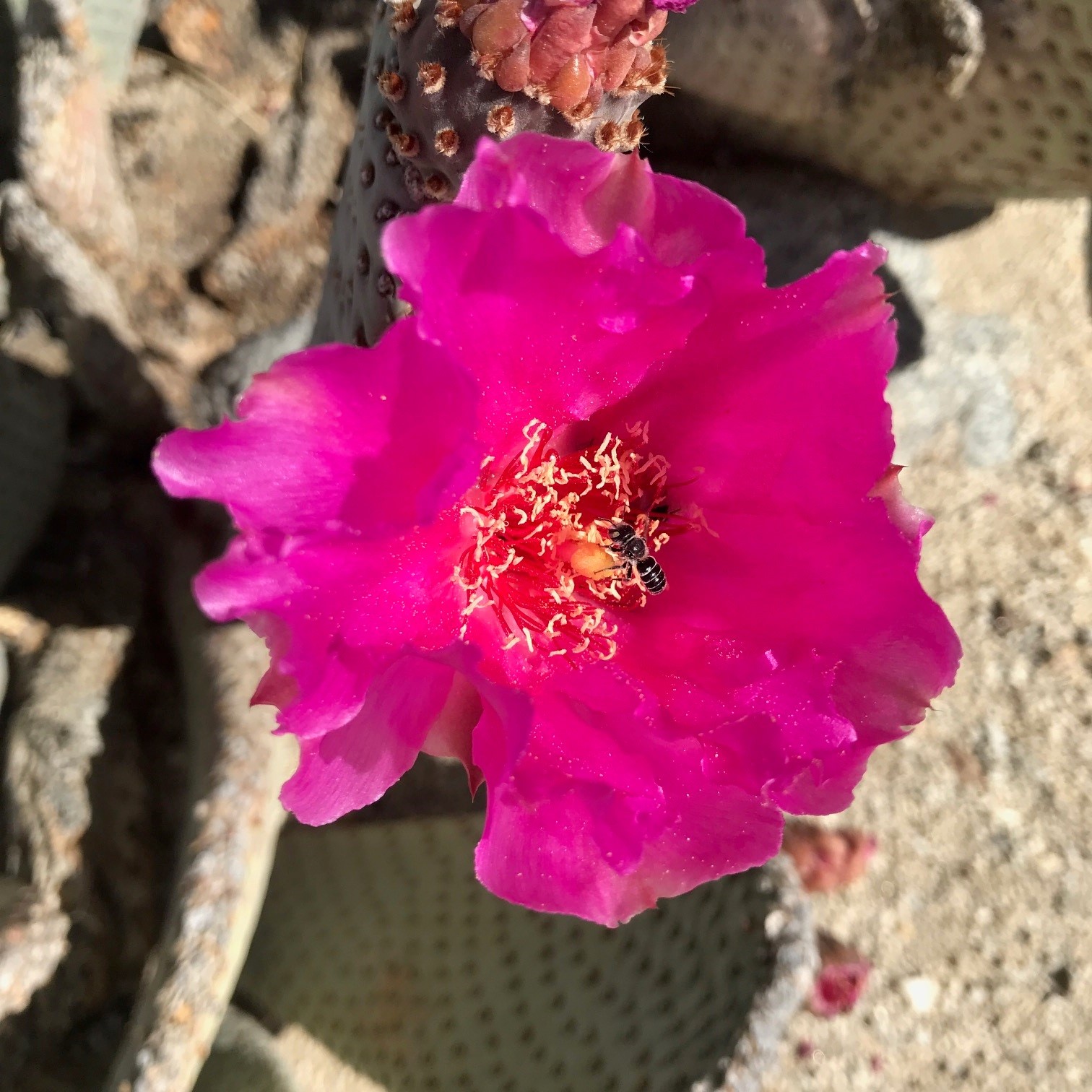 Scroll down for photos from PREVIOUS wildflower years.
---
WILDFLOWERS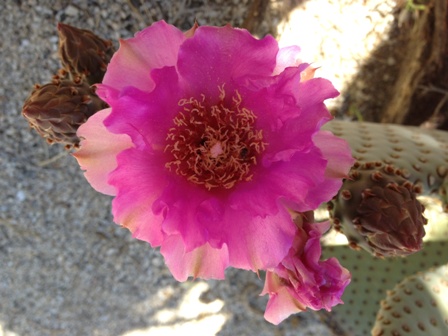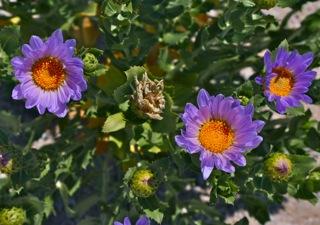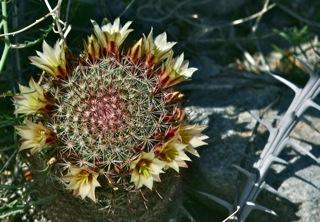 Fishhook Cactus (Mammillaria)
photo by Park Volunteer Mike Bigelow


Blossoms and Buds: Beavertail Cactus at the Visitor Center (S Theriault)
The pictures below are from previous years' wildflower seasons.
Orcutt Aster by Park Volunteer Mike Bigelow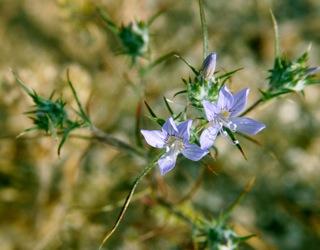 Desert Woolstar by Park Volunteer Mike Bigelow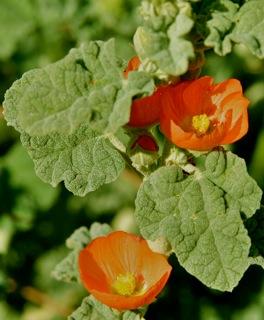 Apricot Mallow by Park Volunteer Mike Bigelow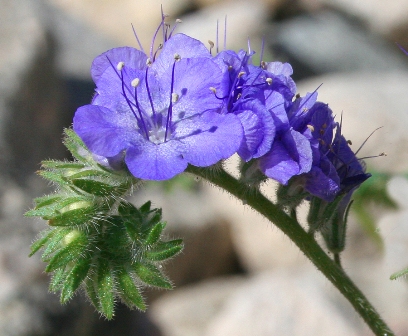 Phacelia (Wild Heliotrope)
photo by Park Volunteer Grace Clark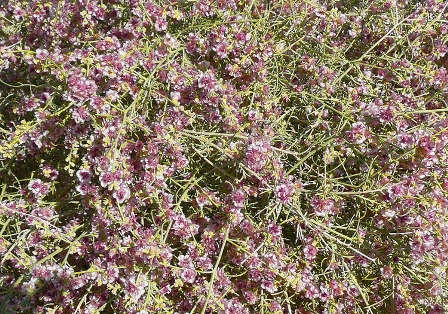 Pink-blooming Cheesebush
photo by Park Volunteer Grace Clark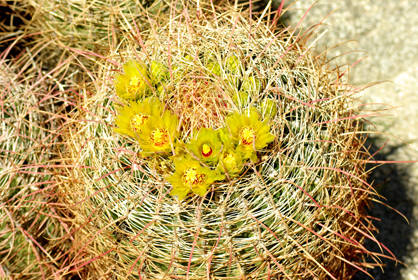 Barrel Cactus