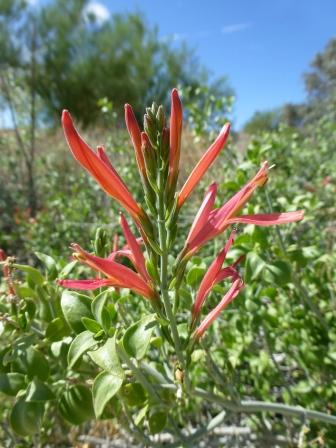 Chuparosa (Justicia californica)
April 27, 2019
Although the show of annual wildflowers is over, shrubs, trees, and a few cacti are still blooming at the Visitor Center. Palo Verde trees and spiny desert senna are blooming with abundant yellow flowers. Ocotillo are still looking great in many locations! Check out Blair Valley and Little Blair Valley, on highway S-2, for yucca and agave. Higher-elevation Culp Valley may still have annual flowers in bloom.
Day Use Fees: developed campground areas and Visitor Center $10 per car, every day.
If you would like to receive updates next year as different wildflowers start coming into bloom, we suggest that you check back here, or join the email list of our nonprofit partner, Anza-Borrego Foundation.
You can also call our Wildflower Hotline at 760-767-4684.
Photo below by Park Volunteer Sam Webb: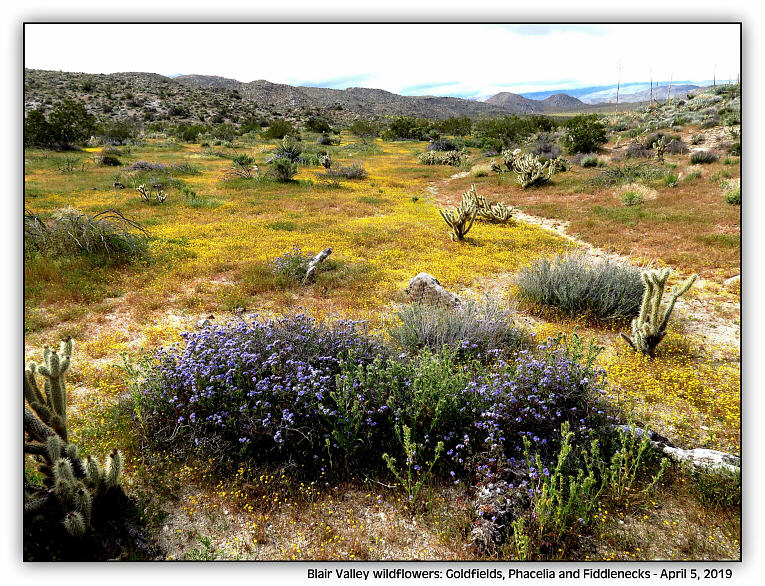 ---
WILDFLOWERS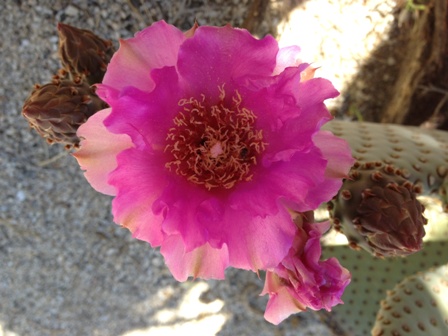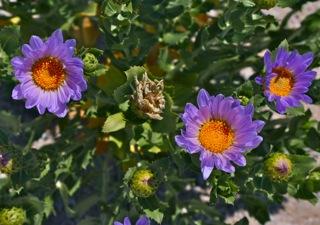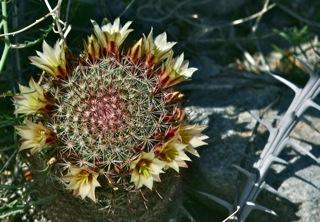 Fishhook Cactus (Mammillaria)
photo by Park Volunteer Mike Bigelow


Blossoms and Buds: Beavertail Cactus at the Visitor Center (S Theriault)
The pictures below are from previous years' wildflower seasons.
Orcutt Aster by Park Volunteer Mike Bigelow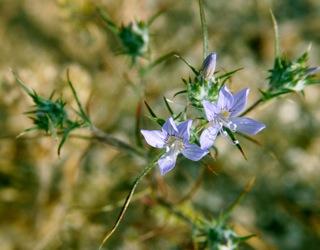 Desert Woolstar by Park Volunteer Mike Bigelow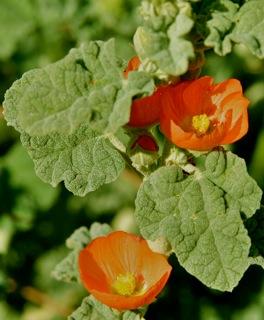 Apricot Mallow by Park Volunteer Mike Bigelow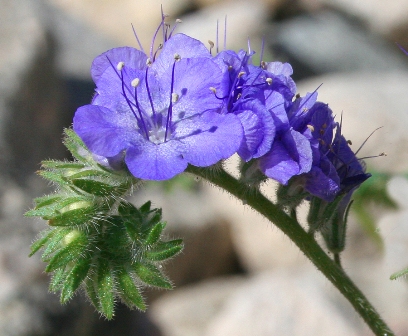 Phacelia (Wild Heliotrope)
photo by Park Volunteer Grace Clark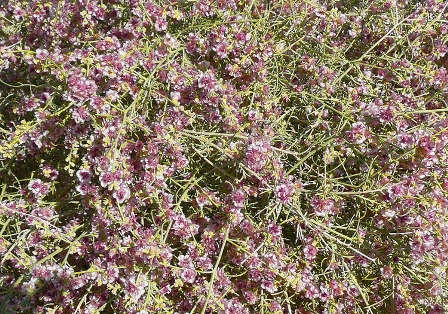 Pink-blooming Cheesebush
photo by Park Volunteer Grace Clark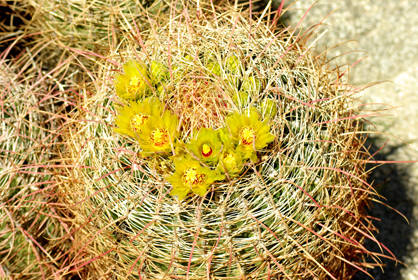 Barrel Cactus