Butano State Park is Crumb Clean
Visitors are required to watch this short video about the impact dropped food has on park wildlife.
Welcome
The Ben Ries Campground is located deep in the Little Butano Creek Canyon along the hillside above the canyon floor. Towering redwood trees dominate the area providing a comfortable park landscape for camping. Bannana slugs, newts, squirrels, woodpeckers and owls are commonly seen or heard throughout the forest. Centrally located in the heart of Butano State Park, multiple hiking trails lead from the campground out into the park for relaxing adventures.
Campsites
This family friendly campground has 21 drive-in sites which include tables, food lockers, and fire rings. The maximum trailer and motorhome length is 24 ft.
Also included in the campground are 18 walk-in sites. These campsite are nesteled within the the redwoods and are removed from driveways and roads. They do require carrying camping gear 20 to 50 yards from your car.
Camping Facilities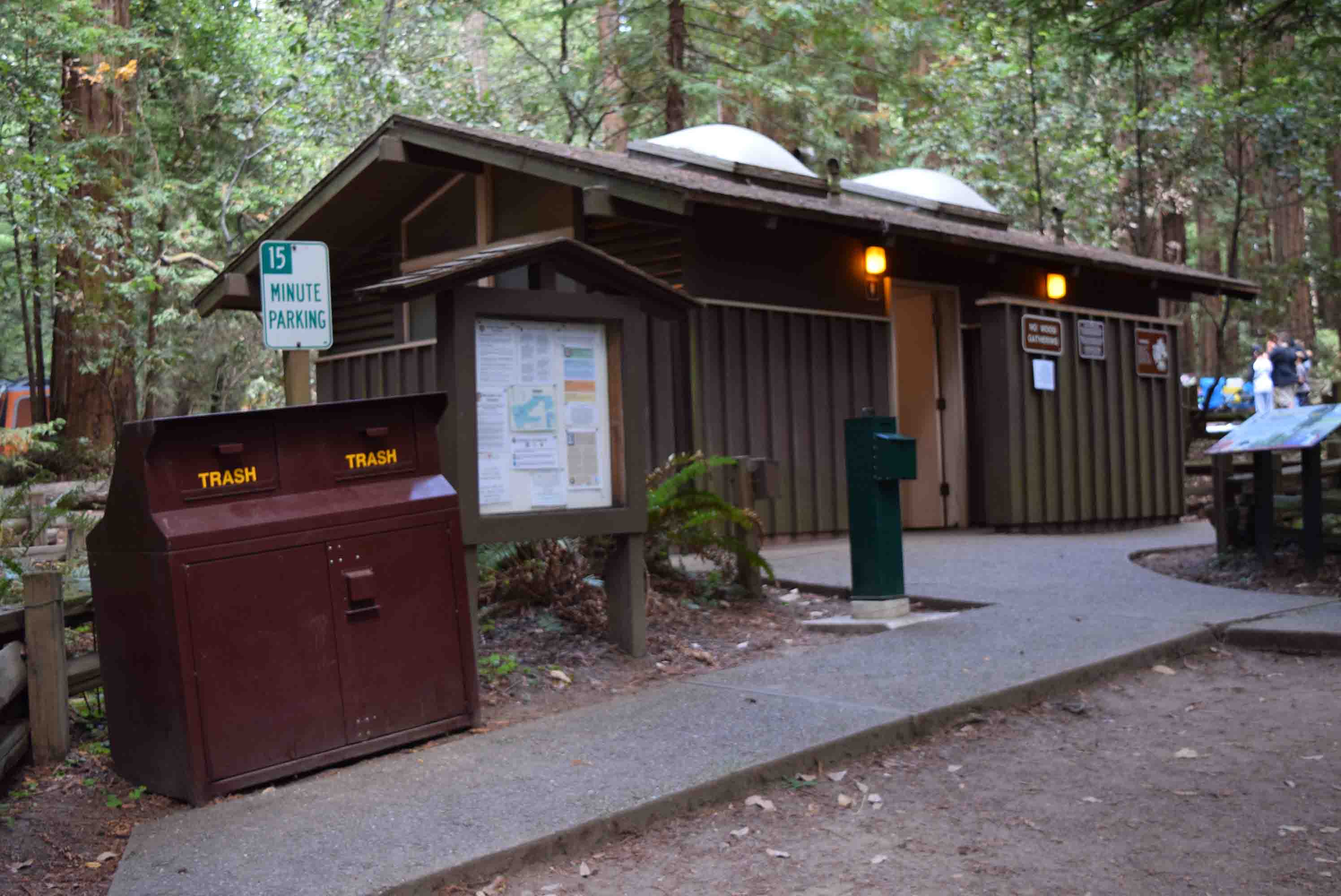 Restrooms with flush toilets (but no showers) are nearby. Water taps are available throughout the campground along with dish washing stations.
Reservations for Camping
Site-specific campsite reservations begin April 1st and run through November 30th. Go to http://www.ReserveCalifornia.com or call 1-800-444-7275.
From December 1st to April 1st Butano State Park's Ben Reis campground is closed.
Camping Rules
FEES are due and payable upon entry into the park. Camping fees include one vehicle. Additional vehicles are charged $10/night.


OCCUPANCY: Eight people maximum are allowed per campsite.


VEHICLE PARKING: Vehicles may be parked only in your assigned campsite. They must not extend onto the pavement. Extra vehicles must be parked in the overflow parking below the campground. A maximum of three vehicles are allowed per drive-in campsite. Walk-in campsites are allowed one vehicle per site.


CAMPSITES must be kept crumb clean—all food and garbage must be properly stored in the food lockers provided unless in immediate use. Please place tents within campsite limits. Tying/nailing hammocks or lines to trees causes damage and is not allowed.


CHECK-IN TIME is 2 p.m. Reserved sites will be posted at the entrance station by noon the day of arrival. Visitors without a reservation may self-register for one night only into an unreserved campsite when park staff are not present.


CHECK-OUT TIME is 12 noon. Please vacate your site by that time.


CAMPSITE RESERVATIONS can be made as far as 6 months or as few as 48 hours in advance.


SPEED LIMIT: The maximum speed limit in the park is 15 mph. Watch for pedestrians and wildlife, including hard-to-see California newts (salamanders) and banana slugs.


GENERATORS may be operated only between the hours of 10 a.m. and 8 p.m.


NOISE must not be audible beyond campsite bounds at any time of day or night.
Butano Trail Camp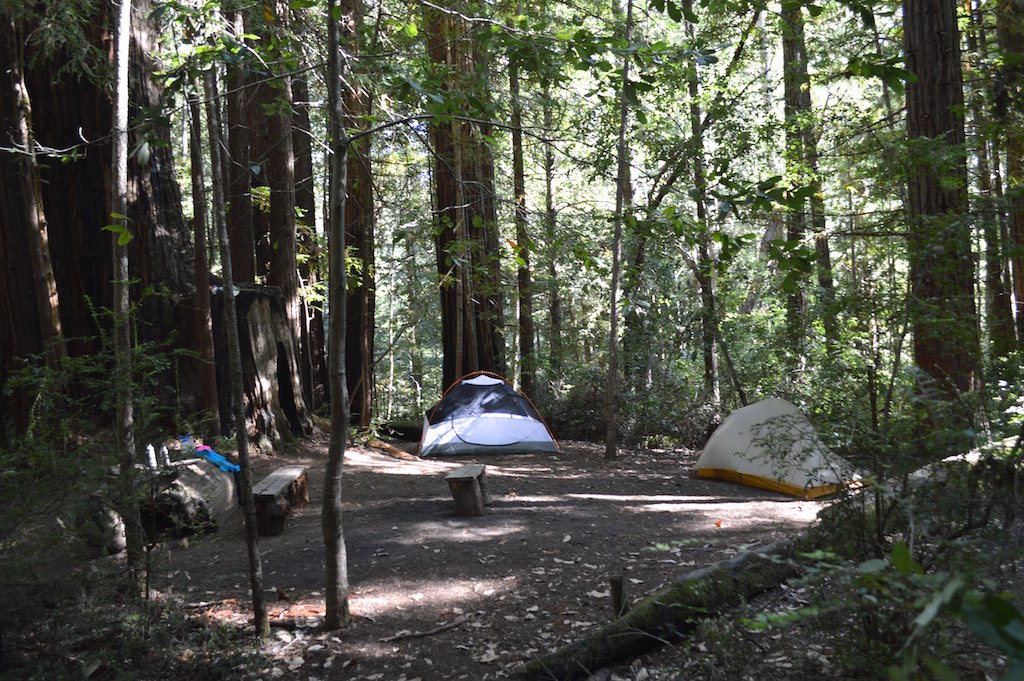 In addition the Ben Ries Campround, the park offers a Trail Camp with 8 backcountry campsites for backpackers. It is located 5.5 miles from the park Visitor Center along the Butano Fire Road. Backpackers are able to acces the trail camp from either side of the canyon which provides for a nice loop around the park.
Pit toilets are available. Bring drinking water, no water sources are nearby. Campfires and dogs are not allowed; please use only gas or backpack stoves.
Reservations are required for use of the Butano Trail Camp.
For more information and reservations, please visit the Santa Cruz Mountain State Parks Backcountry Trail Camp Page.