South Carlsbad State Beach
Phone Number
(760) 438-3143
Park Hours
Dawn to sunset. Call the park to confirm.
Driving Directions to South Carlsbad SB
The beach is located 3 miles south of Carlsbad on Carlsbad Bl.
Take Interstate 5, exit Poinsettia Ln.
Go west to Carlsbad Bl, turn north.
Make a legal U-turn at Breakwater Rd (1st light). Proceed south on Carlsbad Bl to campground entrance on right.


Camping and Lodging
Visitors will be able to reserve campsites and lodging six months in advance from the current date. Bookings may extend from the arrival date to the desired departure date – based on availability and the park's maximum stay rules.
Upcoming Park Events
No events scheduled at this moment.
OVERNIGHT FACILITIES
Family Campsites
RV Sites w/Hookups
RV Dump Station
RV Access

TRAIL USE
Bike Trails

DAY-USE ACTIVITIES & FACILITIES
Picnic Areas
Env. Learning/Visitor Center
Exhibits and Programs
Fishing
Scuba Diving/Snorkeling
Beach Area
Swimming
Windsurfing/Surfing
Family Programs
Geocaching

OTHER FACILITIES & VISITOR INFORMATION
Parking
Restrooms / Showers
Restrooms
Outdoor Showers
Drinking Water Available
Wheelchair Accessible

ATTENTION: South Ponto Beach is now closed for a sand dredging project. Sand is being dredged from Batiquitos Lagoon and will be placed on the beach. The beach is expected to open on March 1st. Fencing is in place to ensure public safety. Work will occur 24/7, including weekends and holidays, starting after Thanksgiving.
Volleyball poles have been temporarily relocated just north of the lagoon mouth.
For more information visit www.batiquitosfoundation.org/…/BLF-Newsletter-vol-26-August…
NOTICE: The Camp Store and Laundry facility at South Carlsbad SB is currently closed. California State Parks is actively working through the bid process for the Camp Store at South Carlsbad State Beach. During this period, we continue to sell firewood at the entrance station. We thank our visitors for their patience and continued support. We are in the concession contract selection process and look forward to find vendors that will provide the best quality services to our visitors. We anticipate that the store will re-open before Spring, 2020.
Campground Information

This San Diego beach features camping, swimming, surfing, skin diving, fishing and picnicking. The large bluff-top campground is very popular, especially in summer. Stairs lead to the beach.
Upcoming Programs & Activities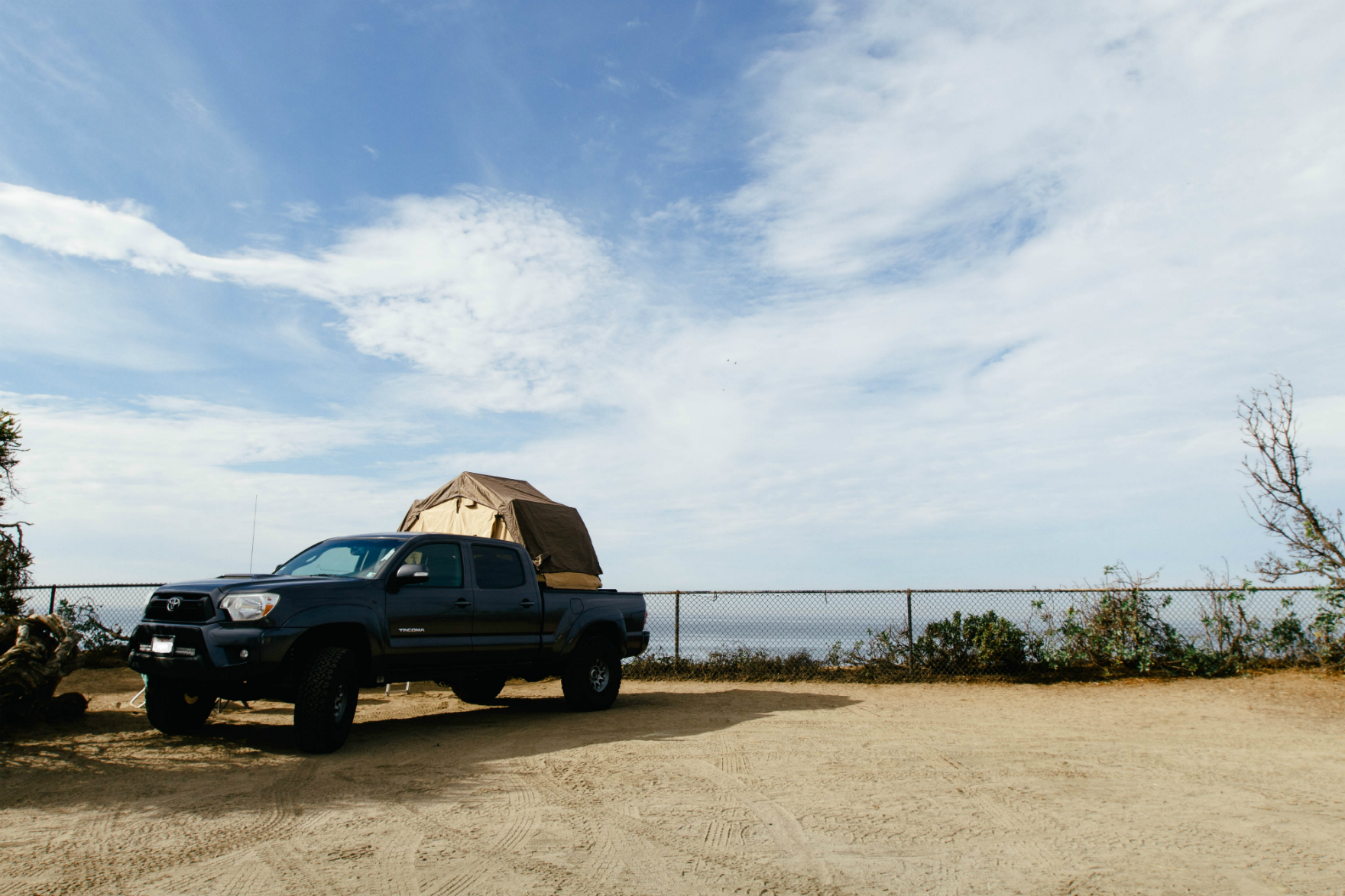 Travel Tips
Campground Address
7201 Carlsbad Blvd.
Carlsbad, CA 92008
Check in time is at 2:00pm. Please plan your travel times accordingly as there is not early check in available.
NOTE: The campground entrance is not accessible directly from Poinsettia Ln. Drivers must continue NORTH on CARLSBAD BLVD and make the first legal U-Turn at Breakwater Rd
Photos of South Carlsbad State Beach!

For additional visitor services at South Carlsbad SB click here.