Colonel Allensworth State Historic Park
This park unit is fully open.
State Parks will continue to use a monitor and adapt strategy to meet any new guidance it may receive from local and state public health officials as COVID-19 is still present and still deadly, especially for the elderly, immune-compromised and the unvaccinated.
COVID-19 Guidelines (February 16, 2022)
Recreate Responsibly
Protect yourself, family, friends and your community by following these prevention measures:
Know Before You Go – Prior to leaving home, check the status of the park unit you want to visit to find out what restrictions and guidelines are in place. Have a back-up plan in case your destination is crowded. Stay home if you are sick
Plan Ahead – Some restrooms will be temporarily closed to keep up with cleaning schedules. Bring soap/hand sanitizer.
Play It Safe – Find out what precautions you should take when exploring the outdoors, especially if this is your first time visiting the State Park System. Learn more at parks.ca.gov/SafetyTips.
Be COVID-19 Safe – State Parks continues to meet guidance from local and state public officials as COVID-19 is still present and still deadly. Effective March 1, 2022, state guidance recommends that all individuals, regardless of vaccine status, continue masking in indoor settings, such as museums and visitor centers. Universal masking remains required in specified high-risk settings. Please plan ahead as local county guidelines may differ from state guidance and visitors are urged to follow county guidelines when required. Read the latest COVID-19 guidance at COVID19.ca.gov.
Leave No Trace – Leave areas better than how you found them by staying on designated trails and packing out all trash. Do not disturb wildlife or plants.
Phone Number
(661) 849-3433
Park Hours
Visitor Center: Monday-Sun 10am-4pm
(Closed Thanksgiving, Christmas, and New Years Day)

Park: Monday-Sun 9am-Sunset
and scheduled special events
Driving Directions to Colonel Allensworth SHP
The park is about 30 miles north of Bakersfield. From Hwy 99 near the town of Earlimart, take the Ave 56 Exit (Exit 65), then turn west toward Alpaugh and go 7.4 miles on County Rd J22 (W Sierra Av). At Hwy 43 (Central Valley Hwy) turn right (south) and proceed to the intersection of Palmer Av. Turn right and proceed to the Park entrance.


Visitors will be able to reserve campsites and lodging six months in advance from the current date. Bookings may extend from the arrival date to the desired departure date – based on availability and the park's maximum stay rules.
OVERNIGHT FACILITIES
En route Campsites
Family Campsites
RV Dump Station
RV Access

TRAIL USE
Bike Trails
Hiking Trails

DAY-USE ACTIVITIES & FACILITIES
Historical/Cultural Site
Picnic Areas
Env. Learning/Visitor Center
Exhibits and Programs
Guided Tours
Interpretive Exhibits
Nature & Wildlife Viewing
Museums
Family Programs
Geocaching

OTHER FACILITIES & VISITOR INFORMATION
Parking
Restrooms / Showers
Restrooms
Drinking Water Available

Come Home to Colonel Allensworth State Historic Park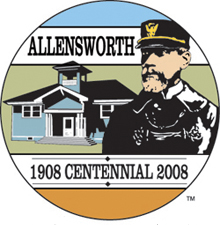 Over a century has passed since the founding of this unique town dedicated to the dignity of the human spirit. Although the centennial celebration is now a part of history, there are still plenty of opportunities to come learn about Colonel Allen Allensworth and the courageous group of families and individuals who believed they could create their own version of the "American Dream". Come experience the inspiring story of the people who came to an isolated spot in the southern San Joaquin Valley to build a place of their own, a place where hard work, dedication, and faith would allow them and their children the opportunity to control their own discrimination-free destiny.

Colonel Allensworth State Historic Park is a bike friendly park! On your next visit bring your bicycle and enjoy the Park! You might want to ask the staff about the types of bicycles that were used in Allensworth.

Want to get a feel for Allensworth before you come? Then check out our new "virtual tour" webpage for photographs of Allensworth's historic, restored, and reconstructed buildings.

Visit our Co-Operating Assn. webpage: Friends of Allensworth
Check out our YouTube Channel
Join us on Facebook
Check out our 360 photos on Google Maps/Streetview
Allensworth History
In August 1908, Colonel Allen Allensworth and four other settlers established a town founded, financed and governed by African Americans. Their dream of developing an abundant and thriving community stemmed directly from a strong belief in programs that allowed blacks to help themselves create better lives. By 1910, Allensworth's success was the focus of many national newspaper articles praising the town and its inhabitants.
Circumstances made it impossible for the residents of this tiny town located 30 miles north of Bakersfield to achieve their founders' dreams over the long term. But the town did remain home to a handful of families and individuals throughout the 20th century, and true to the courage and resolve of its founders, the town has survived and persevered, earning the well-deserved title "The town that refused to die."
In 1974, California State Parks purchased land within the historical townsite of Allensworth, and it became Colonel Allensworth State Historic Park. Today a collection of lovingly restored and reconstructed early 20th-century buildings—including the Colonel's house, historic schoolhouse, Baptist church, and library—once again dots this flat farm country, giving new life to the dreams of these visionary pioneers.
With continuing restoration and special events, the town is coming back to life as a state historic park. A yearly rededication ceremony reaffirms the vision of the pioneers.

More about the history of Allensworth
Location - Directions
The park is north of Bakersfield; 20 miles north of Wasco on Highway 43; seven miles west of Earlimart on County Road J22.

Directions (From Southern California).
From I-5 take 99 North; 30-miles past Bakersfield, exit at Pond Road and keep going west aprox. 7 miles to State Highway 43. From there, go right (on Highway 43)for about 8-miles to Palmer Avenue. Make a left over the railroad tracks then turn right to enter the Park.

Directions (From Northern California)
From State Highway 99 take the Alpaugh exit in Earlimart; turn right on County Road J22 (Sierra Way) go aprox. 7 miles to State Highway 43. From there, go left 2 miles to Palmer Avenue. Make a right over the railroad tracks then turn right to enter the Park.

Earlimart, CA
If you are coming by train, Please call Amtrak at: 1-800-872-1477 or 1-800-USA RAIL
Visitor Center
The visitor center is open for viewing from 10 a.m. to 4 p.m., daily. The picnic area is shaded by a ramada and several trees planted by the California Conservation Corps.
One of the most important buildings, historically and in the memory of Allensworth pioneers, is the schoolhouse. It was in use until 1972 and is furnished as it would have been on a school day in 1915.

Also important to the education of Allensworth's citizens was the Mary Dickinson Memorial Library, about 200 yards north of the school.

Colonel Allensworth's residence is furnished to reflect the 1912 time period. It contains items from the colonel's life in the military and the ministry.
A small display of farm equipment is a reminder of Allensworth's economic base.
Camping
Fifteen campsites, open all year, will accommodate RVs or tents. Each site includes a picnic table and a fire ring; flush toilets and showers are nearby. Facilities for disabled people are available. Turf, trees, and shade ramadas are other features.

More campgrounds are available near Porterville which is about 40 miles north of Allensworth.

Rocky Hill Campground -- 108 sites, primitive.

Army Corps of Engineers -- Success Lake, east of Porterville.

Tule Recreation Area -- 104 sites, disposal station, flush toilets, showers.

KOA Campgrounds -- 5-miles east of Porterville on Hwy 109. Also, 13-miles north of Bakersfield, via SR 99 on Lerdo Highway.


Seasons/Climate Recommended Clothing
The Central Valley, is hot in summer and mild in winter. Rain falls from October through April. Winter temperatures below freezing can bring frost, but snow is rare. Summer temperatures above 100 degrees are part of the normal pattern.

Land Acknowledgement
Colonel Allensworth State Historic Park is on the ancestral lands of the Yokuts, which today includes the federally recognized Tachi Yokuts Tribe and Tule River Indian Tribe. Allensworth is within the traditional territory of the Wowol, the area of the beaver. Chawlown was a Wowol villlage near present-day Allensworth that moved with the tides of Pa'a'shu, later called Tulare Lake. Pa'a'shu is the center of the Yokuts' world and their creation place, despite its destruction. After the invasion, many of the Wowol arrived at the Santa Rosa Rancheria, which belongs to the Tachi Yokut Tribe.
Agents of Discovery App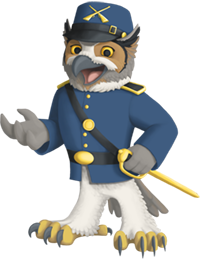 Agents of Discovery
Come help the Ministry of Culture at Colonel Allensworth SHP. Download the Agents of Discovery app on your smartphone or tablet and the Colonel Allensworth mission! The App is FREE! and does not require WiFi or cellular data to play once installed!