Colonel Allensworth State Historic Park
Update (Jan. 31, 2021)
: With the Regional Stay at Home Order lifted, State Parks is reopening campground sites for existing reservation holders. The department will be using a phased approach to reopen other campground sites for new reservations, starting January 28. The public is advised that not all campground sites are open to the public due to the pandemic, wildfire impacts and other issues. Additionally, group campsites remain closed. Day use outdoor areas of park units currently open to the public remain open.
As State Parks increases access to the State Park System, it is critical that Californians continue to recreate responsibly in the outdoors as the pandemic is far from over.
Please take the time to read the information contained on this webpage to find out what is open and closed, and the COVID-19 guidelines for Colonel Allensworth State Historic Park.
What is open now?
Day use and parking facilities are open.

Camping is open. Visit

ReserveCalifornia

for reservations.
What is currently closed at this park and throughout the State Park System?

At this park:
The visitor center is currently closed.
Statewide:
Some park units and campground sites continue to be temporarily closed due to the pandemic, impacts from wildfires or other issues. Please visit the webpage of your local outdoor destination to find out if it is open.
High public-use indoor facilities, including museums and visitor centers.
Special events and tours continue to be canceled until further notice.
Are there any new visitor guidelines?

State Parks has implemented the following guidelines to reduce the risk of exposure to COVID-19 in the outdoors:
Stay Local: Stay close to home during this pandemic period. If you or anyone in your household is feeling sick, please remain at home and plan your trip for another time.
Plan Ahead:

The ongoing pandemic response continues to be dynamic and fluid. Prior to leaving home, check the webpage of your outdoor destination you plan to visit to find out if it is open, if parking is available, and what visitor guidelines are in effect.
Learn what safety precautions you should take when exploring the outdoors at parks.ca.gov/SafetyTips.
SNO-PARKS: Make sure your vehicle is snow ready. A permit is required for each vehicle parked at a SNO-PARK site. Parking is on a first come, first-serve basis at all SNO-PARK sites. The public is advised that parking lots are filling up early in the day. Illegal parking is prohibited. More information can be found at ohv.parks.ca.gov/SNOPARKS.

Stay Safer at Six Feet: No matter the recreational activity, maintain a physical distance of six feet or more. Your guests should only include those within your immediate household. This means no guests or friends, and no gatherings or parties. If there are too many people to maintain the required physical distance, please visit us on a different day.

Boating: Do not raft up to other boaters or pull up onto a beach next to other recreators.
Off-highway Vehicle Recreation: Do not ride next to others or pull up next to someone else as it could put you in close proximity to others. Stage 10 feet or more from each other during unloading and loading.

Keep Clean: Be prepared as not all services may be available. Some restrooms will be temporarily closed to keep up with cleaning schedules. Bring soap/hand sanitizer. Please pack out all trash. Park units are experiencing heavy use and you can help alleviate the impact on park facilities.
Stay Covered: The state requires you to wear a face covering when you cannot maintain a physical distance of six feet or more. Individuals must have a face covering with them at all times.
Although law enforcement entities have the authority to issue citations, the expectation is that the public is responsible for adhering to the advice of public health officials, visitor guidelines and closures.
California State Parks continues to work with local and state officials on a phased and regionally driven approach to increase access to state park units where compliance with state and local public health ordinances can be achieved. However, the situation remains fluid and park operations can change at any time. For information on statewide current closures and available services, please visit
parks.ca.gov/FlattenTheCurve
.>
Phone Number
(661) 849-3433
Park Hours
Visitor Center: Monday-Sun 10am-4pm
(Closed Thanksgiving, Christmas, and New Years Day)

Park: Monday-Sun 9am-Sunset
and scheduled special events
Driving Directions to Colonel Allensworth SHP
The park is about 30 miles north of Bakersfield. From Hwy 99 near the town of Earlimart, take the Ave 56 Exit (Exit 65), then turn west toward Alpaugh and go 7.4 miles on County Rd J22 (W Sierra Av). At Hwy 43 (Central Valley Hwy) turn right (south) and proceed to the intersection of Palmer Av. Turn right and proceed to the Park entrance.


Camping and Lodging
Visitors will be able to reserve campsites and lodging six months in advance from the current date. Bookings may extend from the arrival date to the desired departure date – based on availability and the park's maximum stay rules.
Upcoming Park Events
No events scheduled at this moment.
OVERNIGHT FACILITIES
En route Campsites
Family Campsites
RV Dump Station
RV Access

TRAIL USE
Bike Trails
Hiking Trails

DAY-USE ACTIVITIES & FACILITIES
Historical/Cultural Site
Picnic Areas
Env. Learning/Visitor Center
Exhibits and Programs
Guided Tours
Interpretive Exhibits
Nature & Wildlife Viewing
Museums
Family Programs
Geocaching

OTHER FACILITIES & VISITOR INFORMATION
Parking
Restrooms / Showers
Restrooms
Drinking Water Available

Come Home to Colonel Allensworth State Historic Park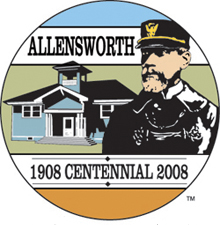 A century has passed since the founding of this unique town dedicated to the dignity of the human spirit. Although the centennial celebration is now a part of history, there are still plenty of opportunities to come learn about Colonel Allen Allensworth and the courageous group of families and individuals who believed they could create their own version of the "American Dream". Come experience the inspiring story of the people who came to an isolated spot in the southern San Joaquin Valley to build a place of their own, a place where hard work, dedication, and faith would allow them and their children the opportunity to control their own discrimination-free destiny.

Colonel Allensworth SHP is a bike friendly park! On your next visit bring your bicycle and enjoy the Park! You might want to ask the staff about the types of bicycles that were used in Allensworth.

Want to get a feel for Allensworth before you come? Then check out our new "virtual tour" webpage for photographs of Allensworth's historic, restored, and reconstructed buildings.

Visit our Co-Operating Assn. webpage: Friends of Allensworth
Check out our YouTube Channel
Join us on Facebook
Check out our 360 photos on Google Maps/Streetview
Allensworth History
In August 1908, Colonel Allen Allensworth and four other settlers established a town founded, financed and governed by African Americans. Their dream of developing an abundant and thriving community stemmed directly from a strong belief in programs that allowed blacks to help themselves create better lives. By 1910, Allensworth's success was the focus of many national newspaper articles praising the town and its inhabitants.
An unavoidable set of circumstances made it impossible for the residents of this tiny town located 30 miles north of Bakersfield to achieve their founders' dreams over the long term. But the town did remain home to a handful of families and individuals throughout the 20th century, and true to the courage and resolve of its founders, the town has survived and persevered, earning the well-deserved title "The town that refused to die."
In 1974, California State Parks purchased land within the historical townsite of Allensworth, and it became Colonel Allensworth State Historic Park. Today a collection of lovingly restored and reconstructed early 20th-century buildings—including the Colonel's house, historic schoolhouse, Baptist church, and library—once again dots this flat farm country, giving new life to the dreams of these visionary pioneers.
With continuing restoration and special events, the town is coming back to life as a state historic park. The park's visitor center features a film about the site. A yearly rededication ceremony reaffirms the vision of the pioneers.

More about the history of Allensworth
Agents of Discovery App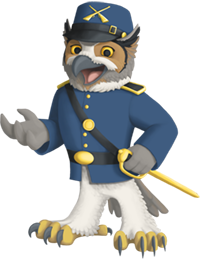 Agents of Discovery
Come help the Ministry of Culture at Colonel Allensworth SHP. Download the Agents of Discovery app on your smartphone or tablet and the Colonel Allensworth mission! The App is FREE! and does not require WiFi or cellular data to play once installed!


Location - Directions
The park is north of Bakersfield; 20 miles north of Wasco on Highway 43; seven miles west of Earlimart on County Road J22.

Directions (From Southern California).
From I-5 take 99 North; 30-miles past Bakersfield, EXIT at POND ROAD and keep going west aprox. 7 miles to State Highway 43. From there, go right (on Highway 43)for about 8-miles to PALMER AVENUE. Make a left over the railroad tracks then turn right to enter the Park.

Directions (From Northern California)
From State Highway 99 take the Alpaugh exit in Earlimart; turn right on County Road J22 (Sierra Way) go aprox. 7 miles to State Highway 43. From there, go left 2 miles to PALMER AVENUE. Make a right over the railroad tracks then turn right to enter the Park.

Earlimart, CA
If you are coming by Train, Please call AmTrack at: 1-800-872-1477 or 1-800-USA RAIL
Visitor Center and Tours
The park has a visitor center and tours are available by making arrangements with the park in advance. The visitor center features a video presentation, "Allensworth: A Piece of the World," which is available for viewing from 10 a.m. to 4 p.m., daily. The picnic area is shaded by trees planted by they California Conservation Corps and has BBQ stands and tables.
A self guided "Cell Phone Tour" is available on site, with each stop providing a breif history of the towns residents.

The most important building, historically and in the memory of Allensworth pioneers, is the schoolhouse. It was in use until 1972 and is furnished as it would have been on a school day in 1915.

Also important to the education of Allensworth's citizens was the Mary Dickenson Memorial Library, about 200 yards north of the school.

Colonel Allensworth's residence is furnished in the 1912 period. It contains items from the colonel's life in the service and the ministry. A small display of farm equipment is a reminder of the Allensworth economic base.
Seasons/Climate Recommended Clothing
The Central Valley, is hot in summer and mild in winter. Rain falls from October through April. Winter temperatures below freezing can bring frost, but snow is rare. Summer temperatures above 100 degrees are part of the normal pattern.

Camping
Fifteen campsites, open all year, will accommodate RVs or tents. Each site includes a picnic table and a fire ring; flush toilets and showers are nearby. Facilities for disabled people are available. Turf, trees, and shade ramadas are other features.

More campgrounds are available near Porterville which is about 40 miles north of Allensworth.

Rocky Hill Campground -- 108 sites, primitive.

Army Corps of Engineers -- Success Lake, east of Porterville.

Tule Recreation Area -- 104 sites, disposal station, flush toilets, showers.

KOA Campgrounds -- 5-miles east of Porterville on Hwy 109. Also, 13-miles north of Bakersfield, via SR 99 on Lerdo Highway.


Social Feed