Introduction to Allensworth
Colonel Allen Allensworth - Army chaplain, educator, orator, and founder of the town of Allensworth - was born into slavery in Louisville, Kentucky on April 7, 1842. Intelligent and eager for knowledge, he was encouraged by his mother to learn to read and write. At 12 years old, he was sold for violating the law that prohibited the education of slaves. In 1862, Allen fled enslavement to join the Union Navy Forces. After the Civil War, he achieved the formal education he had been denied earlier in his life. In 1886, after earning a doctorate of theology, Allensworth became chaplain to the U.S. Army's 24th Infantry, one of the army's four African American regiments known as the Buffalo Soldiers. In 1906, he retired from the army as a lieutenant colonel settling in Los Angeles. In 1908, a group of African Americans led by Colonel Allensworth founded a town in southwest Tulare County that would combine pride of ownership, equality of opportunity, and high ideals.
Adventure Pass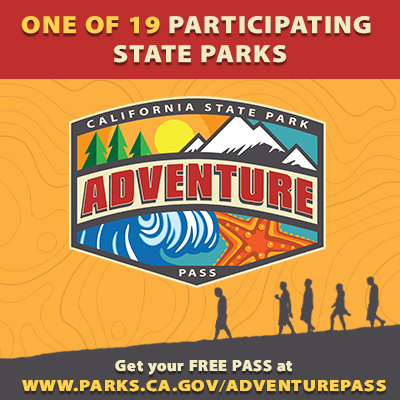 Hey teachers! Are you ready for an adventure?
The new California State Parks Adventure Pass provides free entry for fourth grade students at 19 select parks throughout the state including Colonel Allensworth State Historic Park. Learn how you can help students explore California's extraordinary cultural and natural resources at California State Parks Adventure Pass.
On-Site School Tours
Students will experience the rich history of Allensworth from its founding in 1908 to the formation of the park in 1976 in a period setting consisting of restored and reconstructed buildings including a schoolhouse, Baptist church, hotel, library, general store, and several houses situated amid the rural landscape of California's Great Central Valley.

Colonel Allensworth State Historic Park offers both guided and self-guided school tours. For more information or to schedule a guided or self-guided school tour, please email us or phone (661) 849-3433.

GUIDED SCHOOL TOURS
The guided school tour begins with a brief orientation at the visitor center. Depending on the size of the group, they can stay together or be divided into smaller groups, then proceed with a guided walking tour. Students will learn about the unique town of Allensworth in the 1910s and about the history of the area before the community was settled by African Americans. Students will tour the interiors of three to four buildings to learn more about the families that lived, worked, and attended school in Allensworth. There are 18 buildings available to customize your student's learning experience focusing on businesses, home living, school, and/or church. Note: There is a DVD option for this tour. The 37-minute film about Allensworth and the Colonel is a good way to start the tour. This option can be added or deleted depending on what will work best for the group depending on the age of the students or time constraints. School groups are welcome to have lunch in the park before departing. Guided school tours are typically one and a half to two hours long.

SELF-GUIDED SCHOOL TOURS
Self-guided school tours allow students to learn about the town of Allensworth at your own pace. Free self-guided brochures are available in the visitor center. All of the historic, restored, and reconstructed building within Colonel Allensworth State Historic Park have interpretive panels detailing the history of the town and its residents. There is also an audio tour that can be accessed by cell phone or other mobile device. The buildings are not open to the public but you can view the interiors by looking through the windows and imagine what life was like in the 1910s. There is also an educational scavenger hunt called Agents of Discovery that can be downloaded to your mobile device. Once the Colonel Allensworth SHP Mission is downloaded you can use the map to complete the Challenges and earn points. The park is open from 9:00am to sunset with a picnic area and restrooms always available.
Cell Phone Audio Tour
A self-guided audio tour with each stop providing a brief history of Allensworth is available. Look for the placard in front of each building in the park.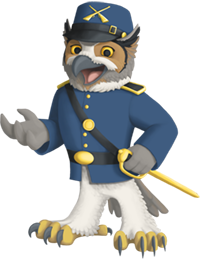 Agents of Discovery
Agents of Discovery is a digital education technology platform turning educational content into fun, and innovative augmented reality games. The App is FREE and does not require WiFi or cellular data to play once installed. Download the Agents of Discovery app on your smartphone or tablet and the Colonel Allensworth Mission. Teachers, parents, children, and the young at heart can help the Ministry of Culture on a Mission to discover Colonel Allensworth State Historic Park using this educational scavenger hunt.

California State Parks Virtual Adventurer
Try our new augmented reality tour app! The California State Parks' Virtual Adventurer app is a new interactive experience at Colonel Allensworth State Historic Park. Take a trip back in time to experience the town of Allensworth, established in 1908, and learn about the African American pioneers who settled in the heart of California's Great Central Valley.

California State Parks in partnership with Timelooper, Inc. have created a unique augmented and virtual reality tour of the park. You can download the Virtual Adventurer app to your cell phone or other mobile device. Comprised of four different tour stops at the visitor center and historic Allensworth School, this digital tour combines exciting elements like a hologram of Allensworth co-founder and schoolteacher Professor William Payne, digital animation, historic photographs, 3D augmented reality models, and more!

Things to know:
Look for the Virtual Adventurer app in the app store on your mobile device.
Requirements to download: iOS 11.0 or higher and Android 9.0 or higher.
Cost to download: Free!
For the easiest experience, download the app before coming to the park. You can download the Virtual Adventurer app at the visitor center at Colonel Allensworth State Historic Park.
HISTORIC HANDS ON ACTIVITIES TOUR
Students can enjoy a one-of-a-kind learning experience on a trip back in time to 1916 to experience four hands-on activities typical of life in a small, rural Tulare County community. The tour starts at the visitor center where students are divided into four groups. This works best if the students are divided into four groups prior to arrival at the park. After a brief orientation the groups walk to their assigned station to begin their journey back in time. Students have 25-minutes at each hands-on station. The students will rotate between going to school in a two-room schoolhouse, making butter, doing laundry, and purchasing items from a Sears, Roebuck and Co. catalog until every student has been to each station. Once all stations have been visited, the students will break for lunch. After lunch, students can try the butter they have made and play a time period game before departing. This tour is approximately three hours.

PRE-VISIT AND POST-VISIT INFORMATION AND ACTIVITIES
Virtual School Tours
Allensworth: A California African American Town explores the life of Colonel Allen Allensworth, the Phillips family - long-time residents of Allensworth, and Professor William A. Payne and the Allensworth two-room schoolhouse. Teachers visit the online booking page to schedule a unique 45-minute virtual school tour for your class at Colonel Allensworth State Historic Park through the California State Parks' PORTS program.
Summer Learning Program
The Summer Learning Program engages K-12 students from afterschool programs and community organizations which offer programming specifically for disadvantaged student populations during the summer months. Students have the opportunity to visit Colonel Allensworth State Historic Park for a day program exploring the history the African American town of Allensworth.
The stimulating interpretive programs and activities that are presented in the Summer Learning Program help the students advance academically and physically. These programs introduce them to the excitement of being in natural environments and cultural settings. Students also come away with insights and appreciation for their important role as stewards of the environment. For many of the students, these programs provide them with their first experience outside of an urban setting.

For more information or to schedule a Summer Learning Program, please email us or phone (661) 849-3433.